There is a lot of content online that is not made or designed for children. This content typically contains pornography, strong language, or drug use. Exposure to these materials can have adverse effects on a child's brain and cause mental illness. With most kids and teens using Apple devices, parents are looking for different methods to restrict their kids' internet access. In this article, you will learn how to block websites on iOS devices and why you need to do it. Read on to learn more about the different methods to restrict internet access on iOS devices. 
How to block websites on iOS devices
There are two main methods you can use to block websites on iOS devices. One uses the device's built-in settings and the other uses third-party apps. With the built-in settings on iOS devices, you can manually enter the websites you do not want your child to see. In addition, you can automatically restrict access to adult websites. Note that this feature only restricts access to the most popular adult sites and may not work for lesser-known sites. Continue reading the rest of this section to learn how to block specific websites on iPhone. 
Built-in settings
Apple devices allow you to restrict access to websites in Safari, whether you're using a Mac , iPad , or iPhone. Follow the steps below to learn how to block websites on iPhones with a password. 
Go to Settings

 

Select screen time

 

Select content and privacy restrictions

 

Enter your Screen Time password

 

Select Content Restrictions

 

Tap Web Content

 

Select one of the three website restriction settings.

 
Unrestricted: This option does not restrict websites. 
Restrict Adult Websites: This option automatically restricts websites known to contain adult content. 
Allowed websites: This option only allows access to websites that you have entered manually.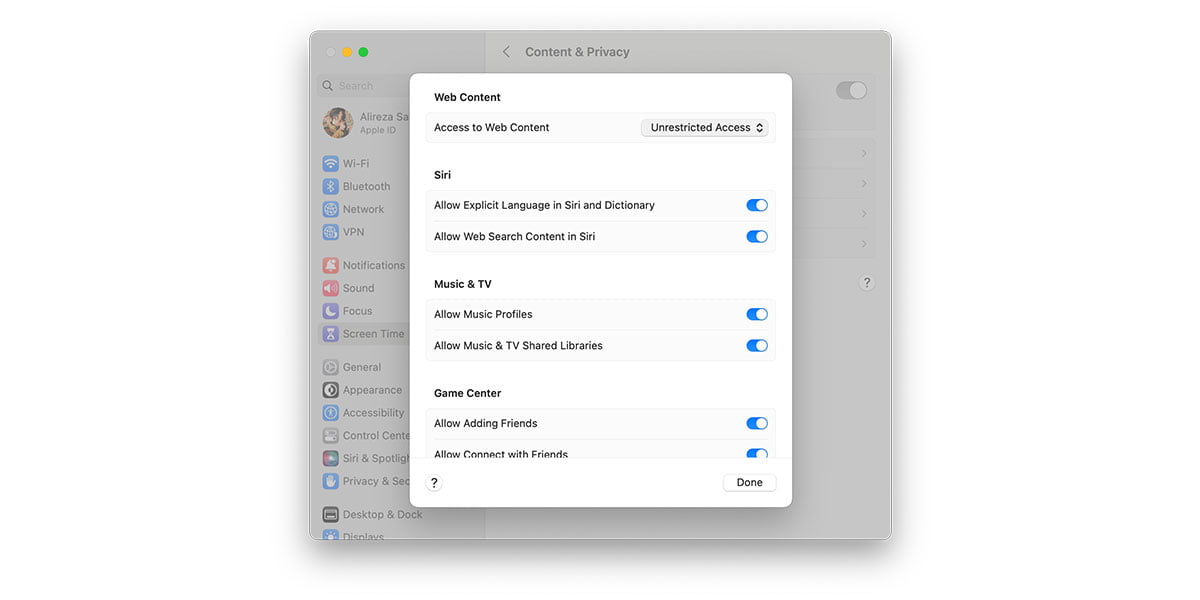 If you or your child want to change these settings, they must enter the Screen Time password so you don't have to worry about the settings being changed or removed. 
Third Party Apps
There are a variety of parental control apps that parents can use to block access to websites on iOS devices such as Safes, Bark, Qustudio, and FamiSafe. To keep this article short, let's focus on Safe's parental control app . Let's see how Safes can help you restrict access to websites on iOS devices.  
Safes offers various features like URL blocking, live location and geofence. These features help parents set up parental controls on their child's devices to protect them from online threats. However, this article only focuses on the URL blocking feature. You can block websites on your kid's iOS device either by manually entering the website's URL or by blocking specific categories. The categorical URL blocking features allow you to select the category to block, e.g. B. Pornography, gambling and strong language. This feature can save you a lot of time as you don't have to manually enter the URL of each website. However, manual URL blocking can also come in handy when you have a specific website in mind, which needs to be blocked. Either way, if you're looking for premium features when trying to block websites on your kid's device, third-party apps like Safes are the way to go. 
You might be wondering if blocking websites on your kid's device is even necessary. Well, that's it, and the next section will explain why parents should restrict adult content on their kids' devices.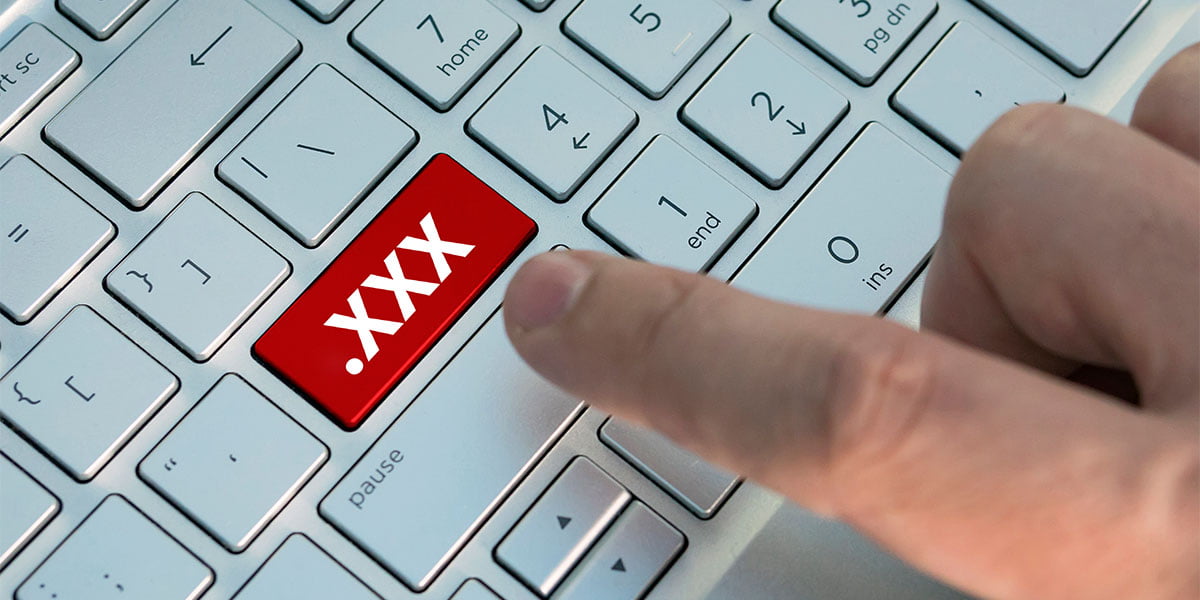 Reasons to set parental controls on kids devices
Exposure to age-inappropriate content at a young age will severely damage your child's mental health. In this section we explain why you should keep your child away from inappropriate content based on scientific data and various studies. 
Effects of Pornography on Children
Exposure to pornographic content at a young age can affect the development of children's prefrontal cortex ,  which is responsible for conditioned thinking, attention, and impulse control. If your child's prefrontal cortex isn't fully developed by their mid-20s, they're bound to encounter neurological problems. Whether your child accidentally encounters porn or decides to watch it, 4 different chemicals are released in their brain. These chemicals are oxytocin, norepinephrine, dopamine and serotonin. Too much of these chemicals leads to lifelong mental health problems; Now imagine what happens when your child gets too much of all these chemicals at once while watching porn. 
Additionally, watching porn at a young age leads to porn-induced erectile dysfunction (PIED). Watching porn on a daily basis causes people to have unrealistic expectations of romance in the real world, making it unsatisfying. However, this effect can be avoided by blocking adult content websites on your child's phone. 
The next problem with inappropriate media is violent content. Although certain video games that have some violence are great for kids as they teach them valuable lessons through play, most of them are not healthy. Children exposed to violence, whether it be on television, video games, or websites, end up developing antisocial behavior and become more aggressive as  they grow up. This can be especially problematic when they commit crimes that affect their adult lives. Violent content websites is a category of Safes categorical URL blocking that allows you to restrict this type of media from your child's device.  
Summary 
Children with iOS are at high risk of being exposed to inappropriate content on various websites. This is alarming to most parents, as the long-term effects of exposure to age-inappropriate material, such as violence or porn, can lead to violent behavior. It can also slow or completely stop the development of the prefrontal cortex in children. There are various methods parents can use to block specific websites on iOS devices such as: B. the device's built-in settings and third-party apps. Using the built-in settings, you can either let Apple's own algorithm detect websites with adult content, or manually enter the website's URL. You can also use third-party apps like Safe's parental control app, 
frequently asked Questions 
How do I block adult websites on my iPhone?
You can use your iPhone's built-in settings to block websites with adult content. Just open Settings, go to Content & Privacy Restrictions, enter your Screen Time password, select Web Content and choose one of the three settings. 
How to block websites on iPhone with no screentime?
If you don't want to use Screen Time setting on your iPhone, you can use third party apps like Safes to block websites on your iPhone. After downloading the Safes app select the web filter feature and from there you can either enter the URL of the website you want to block or select the category of websites you want to block. Using third-party apps also gives you a premium experience and various features that can come in handy in different situations.