Install Safes Kids on your child's device(s)
Follow the instructions link your child's device to Safes
Safes Kids: The
Trustworthy Companion

of Safes
Safes Kids is the companion that makes sure children follow their parents' ground rules. It is the agent that keep records of everything happening on your child's device and report it to you. To apply your rules to all your kid's devices, you should install Safes Kids on each and every one of them.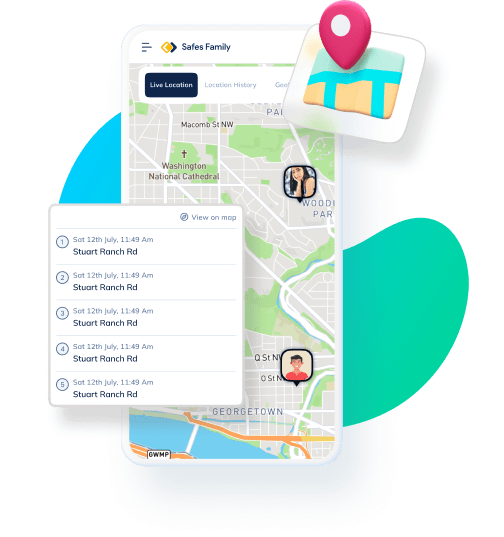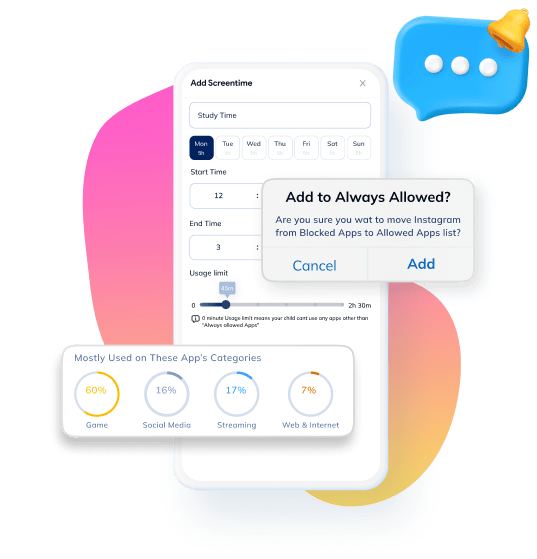 What
Parents

Get from Safes Kids
Safes Kids is there to look after your child whenever, whenever. Simply pair Safes Kids to our web panel or the parent app and all your rules will be followed, from limiting your kid's screen time to blocking adult websites. It is mandatory to install Safes Kids on your child's devices for your rules to take effect.
What Kids Get from Safes Kids
Protection needs communication. After installing Safes Kids on your little one's device, they get to connect with you in different ways. They may ask for more screen time or access to a blocked app, website, or keyword. Plus, they can send you "Pick Me Up" or "Find My Parent" requests or SOS messages.