Streaming services have exposed families to a sea of content and they're proud of this. Each streaming service has its own programs, deals, and Christmas offers. But in the end, almost all of them offer various programs with different age ratings. NOW offers not only a streaming service that includes Sky programs alongside other deals. It also offers broadband. In both cases, the deals are tempting to many customers, especially people who are also parents. So as a parent, before you sign up for these offers, you might want to know how to put parental controls on NOW TV. Read on to find out. 
Summary 
"How to put parental controls on NOW TV" might be the first thing a parent thinks of when they see an adult program being streamed on their kid's tablet. NOW itself owns a lot of its programs to the Sky group though it also features special deals of shows and movies that come and go on the platform like Game of Thrones. 
The parental controls you can access on NOW depend on whether you only have a TV membership or you own NOW Broadband as well. In both cases, you can count on NOW's Parental PIN. If you're watching Sky Cinema and Entertainment, entering the Parental PIN is mandatory. But you can also make sure that it becomes mandatory for other channels based on your child's age. 
In the case of NOW Broadband, you can use NOW Broadband Buddy. This allows you to block website categories based on age rating. You can also make exceptions or block specific websites on your own. Also, you can set specific times when the age rating become 18 for grown-ups. 
Ultimately, the best parental control app is the one with the most features. Safes allows you to not only block websites but also block streaming apps for specific amounts of time. 
What is NOW TV?
NOW is a streaming service, previously known as NOW TV. The service is owned by the Sky group and includes almost all the programs broadcast from Sky channels. As a streaming service, it allows you to watch movies and TV shows on your favorite device. NOW has both an Android and an iOS app. 
The main difference between NOW and other streaming services is that it doesn't need you to commit to it. The service has all sorts of membership options, such as an Entertainment Membership, Cinema Membership, Sports Membership, and more. There's a 7-day free trial, and you can cancel anytime.
Do I Need Parental Controls on NOW TV?
NOW's programs are diverse and some of them aren't appropriate for your child. But what your child sees on NOW TV depends not only on the streaming service's programs but also on your membership. For example, your child probably won't come across any erotic scenes if you have a Sports Membership, though they might see violent scenes in some sports. 
There are two methods for how to put parental controls on NOW TV. One is the Parental PIN and the other is Broadband Buddy.
NOW TV Parental PIN
When you add a new membership to your NOW TV subscription, you'll be shown your PIN. There'll also be an option to change your PIN if you want. This PIN is part of NOW's parental controls since the service will ask you for it at certain times. 
For example, even if you haven't set up age restrictions, depending on the movie or TV show you're watching, and the device you're using, you might be asked to provide the PIN. Keep in mind that the live Sky Cinema and Entertainment channels are PIN-mandatory whether you have age restrictions or not. 
You can also set up age restrictions. To set up age restrictions, follow these steps: 
Go to "Settings & PINs"

 

Under the "Age Restrictions" section, select "Change"

 

Choose between the age ratings provided and select "Save Changes"

 
When you set up an age restriction, it applies to all live channels, not just Sky Cinema and Entertainment. It also applies to on-demand movies and shows.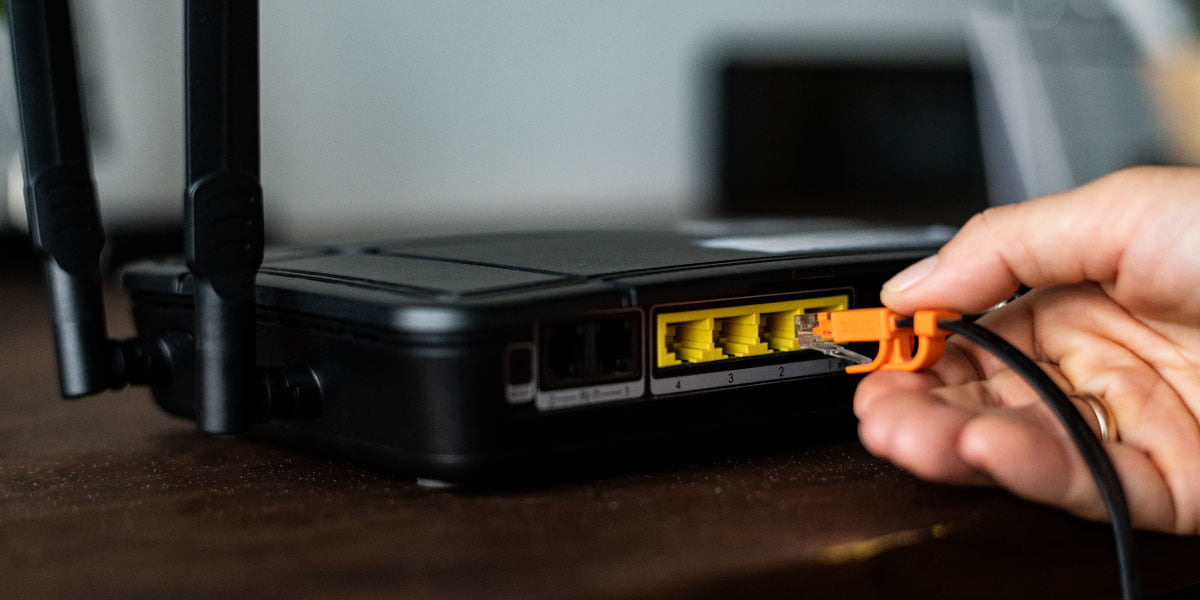 NOW TV Broadband Parental Controls
NOW also has a broadband plan for interested customers. In fact, it has three different plans available, each different in their average speed and yet completely unlimited. The service also allows you to choose between No Contract if you don't want to make a commitment or a 12-month subscription which makes things cheaper. 
If you have NOW broadband, you also have access to new options for parental control. First, you have to set an age rating as follows: 
Go to

Broadband Buddy Settings

 

Choose the age rating you think is appropriate

 
This table shows you what websites each age isn't able to watch on NOW.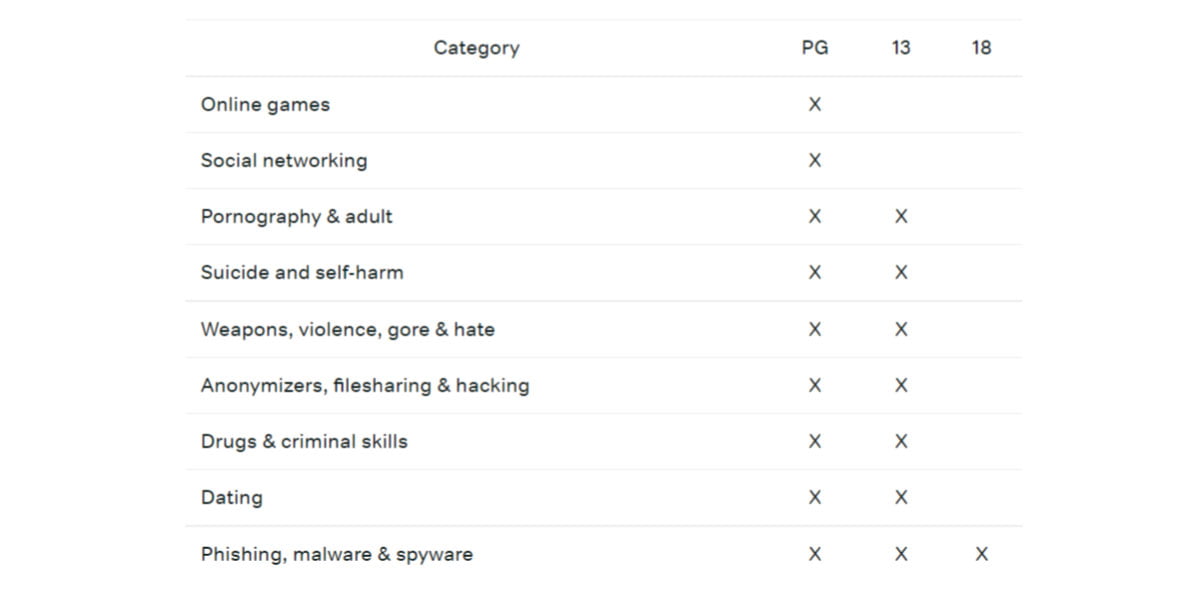 You can also make exceptions in age rating. For example, you might want to block a website that NOW allows for your child's age, or allow access to a website that NOW has blocked. To block/unblock specific categories: 
Go to Broadband Buddy Settings > "Custom"

 

Block or unblock each category separately

 

Save your changes

 
You can also block or make exceptions about specific websites as follows: 
Go to Broadband Buddy Settings > "Block & allow websites"

 

Enter the website address in the "Blocked" or "Allowed" box

 

Select "Add" and save your changes

 
Keep in mind that when you add a website's address in this case, it overrides the categorical restriction NOW has when you define your child's age. 
NOW Broadband Buddy has another feature called Grown up browsing time. This feature allows you to set specific times of the day when the age rating will automatically change to 18 and back again to its default when the time's over. To turn on this feature take the following steps: 
Go to Broadband Buddy Settings

 

Select "Turn on" under "Grown up browsing time"

 

Set the start and end times

 
Using Parental Control Apps for Managing Your Child
To keep your child safe, you might think that blocking websites, even entire categories might not be enough. Using the right parental control app can help make things easier. For example, when you use Safes, you have access to many features such as: 
Determine specific inappropriate keywords so websites containing them can't be searched

 

Block web categories and set exceptions

 

Instantly block your child's streaming apps if you want their attention focused elsewhere

 
To learn more about Safes, feel free to check out the pricing and FAQ page. Also, we'd be happy to answer if you have any questions. 
Frequently Asked Questions About How to Put Parental Controls on NOW TV
Q: Can I set different age ratings on NOW Broadband Buddy for each of my children, or on each of my devices?
No. The age rating you choose for NOW Broadband will be used to monitor all websites on every device you use. Your NOW Broadband only has one account. However, if you want to have some time when websites aren't blocked, you can turn on the "Grown up browsing time" feature. 
Q: Do blocked websites stay blocked when I use NOW Broadband Buddy's Grown up browsing time?
Yes. The "Grown up browsing time feature" only allows access to websites that were categorically blocked because of the age rating you chose for your broadband. If you block certain websites by their address directly, they won't be unblocked in "Grown up browsing time." 
Q: How can I change my NOW Broadband Parental PIN?
To change your broadband's Parental PIN, follow these steps: 
Sign in to "My Account"

 

Select "Manage Account" > "Settings & PINs"

 

Under "Parental PIN," select "Change"

 

Enter your current PIN, and then your new PIN

 
If you've forgotten your Parental PIN when trying to change it, select "Forgotten Your PIN?" A one-time code will be sent to your email. Enter the code and then change your PIN. 
Q: How do Xbox and PlayStation parental controls affect NOW Parental PIN?
In the case of Xbox, the parental controls of the console override NOW's Parental PIN. So, if you have any problems with your Xbox One or Series X/S when watching movies or shows, check out Xbox's help page. On the PS4 and PS5, the parental controls you set won't affect the parental controls of NOW and what you view so make sure to check out NOW parental controls settings as well.