Although mobiles and computers have proven to be fabulous tools to entertain kids, they can do more than that. In fact, kids can use apps and sites to learn while being entertained. Here, you can find a list of educational apps and sites for elementary schoolers. We update this list every year to bring you the most up-to-date and popular apps. This year, we've included a category of question and answer websites for students.
Without further ado, let's discuss the best educational apps and sites for elementary schoolers in 2023.
Best Question and Answer Websites for Students
We guess you're already familiar with some question and answer websites, albeit for adults. These are websites like Quora, Reddit, eHow, and Answers.com, where you can read answers to questions asked by other users. You may post your own questions on these websites or help others by answering their questions.
While grownups' questions and answers websites are not safe or appropriate for kids, there are such things as safe question and answer websites for students. Schoolers can use these platforms to look up educational topics or ask for help with their school projects. Here we've selected three of them for you: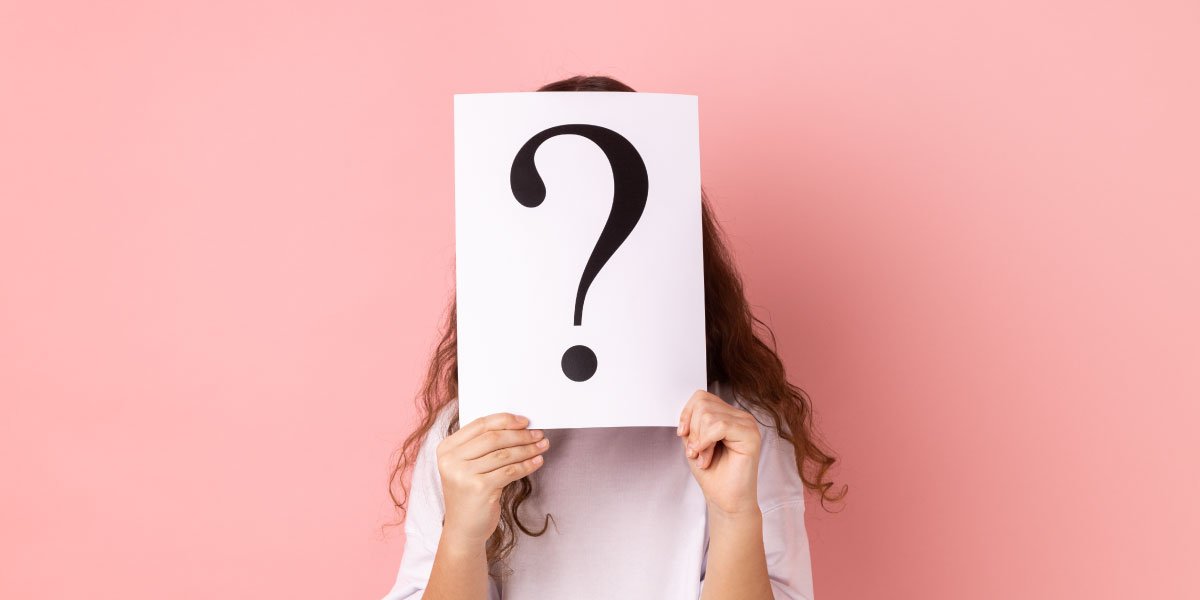 Whyzz
Whyzz is a website that both you and your kid can use. Whyzz rephrases complicated answers to questions kids have so that they can understand them. It is a question and answer website for students that kids can use to find quick and comprehensive answers to their brainy questions. At the same time, if your child asks questions like "What is sex?" which makes you either uncomfortable or baffled and therefore unable to answer, you can refer to Whyzz for safe and simple answers.
Trivia 4 Kids
Trivia 4 Kids is a general knowledge question bank for kids. On this website, students can find questions and answers on various topics, including animals, cartoons, movies, science, books, etc. The questions are informative while being amusing. Your child can find numerous questions with answers that can increase their knowledge, such as: "Which is the hottest planet in the solar system?" The answer is "Venus," in case you didn't know!
Free Math Help
As the name suggests, Free Math Help is a question and answer website for students where they can ask and answer math problems. The website consists of a directory of different mathematical topics which children can browse to find information and a forum where they can post their questions and get direct answers. A positive aspect of Free Math Help's forum is that children can collaborate in answering their peers' questions, which is a win-win for everyone.
Best Math Apps for Elementary Schoolers: Prodigy Game & Quick Math Jr.
The online world is the best place for kids to learn math. Here, we've selected two amazing math apps that teach math via entertainment. Prodigy Game and Quick Match Jr. mix math problems with playing, creating amusing games that teach elementary schoolers basic math.
Prodigy Game
If you think your child would like game-based learning in math, then this app is for them! Prodigy Game's adaptive algorithm gives kids a customized experience based on age, grade, and interests. Kids can use it as players, go on adventures, complete quests, find the answers to the questions, play and communicate with friends, and have a blast! In other words, kids won't have to choose between playtime and homework anymore!
Quick Math Jr.
We couldn't list the best educational apps for children in Elementary school and leave Quick Math Jr. out of it! Quick Math Jr. takes the boredom out of math and offers children an interactive and fun way to learn this subject with beautiful graphics. Kids can enjoy learning fundamental mathematics and practice handwriting by giving handwritten and drawn answers.
Best Science Apps for Elementary Schoolers: Khan Academy & ABCmouse
Khan Academy and ABCmouse are two popular educational apps and websites for elementary school students. They both cover a variety of science courses. While ABCmouse primarily targets elementary schoolers, Khan academy has courses for all grades, from elementary to high school.
Khan Academy
Available in more than 36 languages, Khan Academy offers free-of-charge lessons and provides learning opportunities for students in various subjects, including science, math, economics, and history. One of the Khan Academy's options that we particularly liked is that children can watch videos offline. Kids can also prepare for exams by reading about a wide range of topics solving puzzles, doing quizzes, or just collecting information about landscapes, animals, etc. It's all there!
ABCmouse
ABCmouse is a learning program for kids 2-8 with tons of entertaining science and math problems, history lessons, art homework, and other exercises. This app aims to teach kids numbers, reading, and science through fun activities. By spending only 45 minutes a day, kids will significantly and rapidly improve and learn.
What's ABCmouse's biggest pro? Whether it's Spanish courses or social studies, ABCmouse delivers! It covers almost every subject a child needs to learn. It tracks and monitors kids' progress and accelerates their early literacy and math development.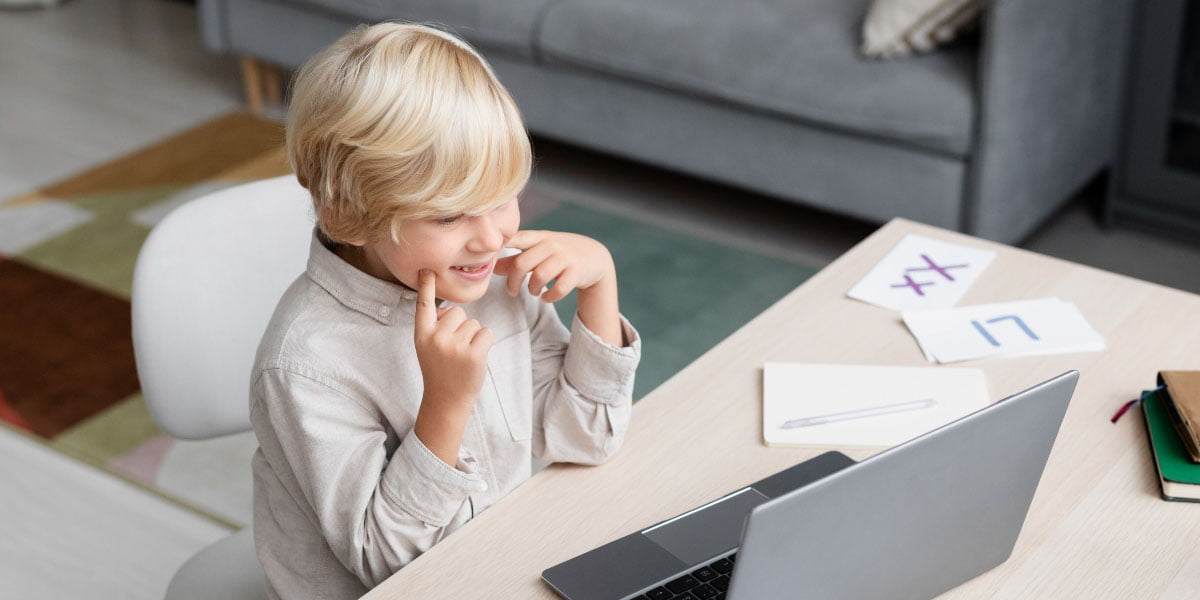 Best Literacy App for Elementary Schoolers: Duolingo ABC
Most of us recognize Duolingo as a popular language-learning app. Duolingo ABC is another product of Duolingo which aims to teach kids to read and write with an amusing interactive method. Pre-schoolers to second-grade elementary schoolers can benefit from Duolingo ABC's interactive stories, lessons, and games to learn the alphabet, phonics, vocabulary, and sight words.
With Duolingo ABC's multi-sensory activities, such as tracing and drag-and-drop prompts, kids can learn to read on their own. Duolingo ABC chops lessons into bite-size pieces and motivates children to learn via fun mini-games and rewards.
Best Language Learning App for Elementary Schoolers: Duolingo
If your child already knows how to read and write and wishes to learn more languages, Duolingo is one of the best apps for them. There are different methods for learning a new language, one of which is translation. That's what Duolingo primarily relies on. Duolingo teaches as many as 43 languages by translating words and phrases from your mother tongue and vice versa.
Duolingo chops subjects into small pieces through interactive lessons that seem like games. The more lessons you study, the more points you'll earn. Children can also benefit from Duolingo's stories and podcasts to complement the lessons.
Although to meet students' needs, Duolingo covers some educational and classroom-related topics, but Duolingo is an app that people of all ages can use. So, perhaps you and your child can learn a new language together.
Best Music Learning App for Elementary Schoolers: Simply Piano
Simply Piano is an app developed by JoyTunes to teach piano to children from beginner level to professional in an enjoyable and easy way. Many piano teachers worldwide use this popular app as a companion in their training courses.
What do we like best about this app? With Simply Piano's "3D Touch" feature, you can turn your phone, tablet, or computer into an on-screen electric piano! Moreover, Simply Piano uses videos and interactive lessons that measure your progress to give a unique learning experience to its users.
Best Online Learning Platform for Elementary Schoolers: Seesaw
Seesaw is an interactive learning platform where kids can join online classes with teachers who assign them activities. Elementary schoolers can maintain a connection with peers from real life and showcase their academic work.
The activities teachers can give students include lessons in text, image, video, drawing, and other formats. Teachers can check children's homework and provide feedback, building a rich interaction.
On the other hand, Seesaw keeps parents and guardians in the loop on their kids' academic activities and progress. They can like and leave comments on their children's work to encourage them.
To join Seesaw, your child needs an invitation. Your child's teacher should first sign up on Seesaw, create a class, and then invite your child to join.
Shadow Puppet Edu
Seesaw comes with some companion apps for students. One of them which is helpful for elementary schoolers is Shadow Puppet Edu. It's an incredibly creative app that enables children to make videos up to 30 minutes long with narration and texts added to them. Children can then share their videos on their Seesaw courses. Kids can use this app to turn their ideas or class presentations into videos. With the kid-friendly tools and pre-sets on the app, it's an easy and fun endeavour.
[Online Educational Courses for Elementary Schoolers] [Best Online Learning Platform for Elementary Schoolers]
Best Educational Multimedia Platform for Elementary Schoolers: PBS Kids
PBS Kids is an entertainment-education heaven for kids! PBS Kids is the producer of well-known educational kids' shows such as Sesame Street, Mister Rogers' Neighborhood, and Reading Rainbow. But it also has a hand in digital multimedia production.
If you open the PBS Kids website, you're going to find tons of educational videos and game apps for elementary schoolers. The website has an interactive, kid-friendly design. A voice reads out the button's function by hovering over each button. That means all kids, even those who are too young to be able to read and write, can use the PBS Kids website without grownups' help.
Plum's Photo Hunt
PBS Kids website hosts numerous educational game apps. One of them is Plum's Photo Hunt. It's an app that entertains and educates kids as they go on journeys to discover the wonders and beauties around them. They can complete photo missions in their backyard or neighborhood, explore, and understand their surroundings deeper than ever!
Best Online Library for Elementary Schoolers: Epic!
Epic is an online children's subscription e-book platform with a vast library of more than 40,000 books on various topics. Teachers can recommend or assign texts based on subject and category to their students. Epic keeps kids engaged in reading some of the world's most popular books, watching educational videos, and doing multiple-choice and comprehension quizzes. In a world full of distractions, Epic's gamification methods help kids get into the habit of reading.
Best Coding App for Elementary Schoolers: Hopscotch
Hopscotch is a coding app for our future IT technicians and developers!
Kids as young as seven can learn to code, create games, and turn their imagination into reality using Hopscotch. They can enjoy the games created by other kids and use them as inspiration for their next projects. Kids have downloaded Hopscotch more than 24 million times, creating more than 36 million games. Do you see a programmer in your child? If yes, don't waste time and download Hopscotch now!