It is no secret that nowadays social media has conquered our lives. Many parents have trouble controlling their own time spent on various social media platforms, let alone their kids'. Do you feel like you're spending too much time on social media (or have spent at any point in your life) and don't wish that upon your child? We understand, and we're here to give you a few solutions. If you're looking to buy a phone for your kid that keeps them from being on social media, here is a list of the best phones without social media for you to buy for your kid.  
Best Basic Phones
It doesn't matter what you call them: Whether you refer to them as basic, feature, or even dumb, you're pointing at the same thing. These phones are for people who have had enough of smartphones or were never into them in the first place. 
There are generally two types of basic phones available on the market: 
Flip phones:

Basic hinged foldable cellphones

 

Candy bar phones:

A more modern version of brick phones, plain and unfoldable, hence the name candy bar

 
Best Flip Phones
If you're looking to buy a flip phone for your kid, below are five of the best flip phones on the market we can recommend to you:
Jitterbug Flip2: Best Overall
Lively's Jitterbug Flip2, with its big buttons, loud speaker, and Urgent Response button, was originally designed for the elderly. But that doesn't mean it can't make a great starter phone for your kid. Its lack of internet access can put your mind at ease as a parent, as you won't have to worry about your child's being on social media. 
By pressing its Urgent Response button, your child can access a Lively operator and get help when they need it. It has a built-in GPS so that you can track your child in case of an emergency. It's also a good option for handicapped kids because its built-in Alexa can help them send text messages and make calls. It provides your kid with Bluetooth connectivity as well. 
There are no parental controls on Jitterbug Flip2 though, and you have no way of monitoring your child's texts or calls, except by checking their phone. It has a clamshell design that can decrease its durability in the hands of kids. With the price of $100, it isn't exactly the cheapest flip phone on the market either. though it's still earned a place in the list of best phones without social media. So, keep it in mind. 
Pros: 
No Internet access (so no social media)

 

Urgent Response button

 

Built-in Alexa assistant

 

8-megapixel camera

 

One-touch speed dialing

 
Cons: 
No parental control

 

Can't monitor calls and texts

 
Kyocera Dura XE: Best Ultra-Rugged Flip
If you're looking for an ultra-rugged phone for your active kid, Kyocera Dura XE is hands down the most durable flip phone on the market. At the price of just below $270, it is fairly more expensive than other rugged phones around, but it can definitely make up for that in the long run. With an IP rating of 68, this phone is waterproof and can survive a five-foot drop onto concrete. It has a Push to Talk and an SOS button on its sides, with the End Call and speakerphone keys on the top. 
Although it runs on Android 5.1, you can't download and install third-party apps on it. This makes it an ideal phone for parents who are worried about their kids' using social media. And the UI is designed in a way that resembles an old-school basic phone. It has a 5MP camera that although not that powerful, will get the job done. Your child can surf the internet on this phone, but only through the preinstalled browser. This is definitely one of the best phones without social media on the market, though it does have a hefty price tag.
Pros: 
High durability

 

SOS button

 

5MP camera

 

Internet connectivity

 
Cons: 
High price

 

No parental control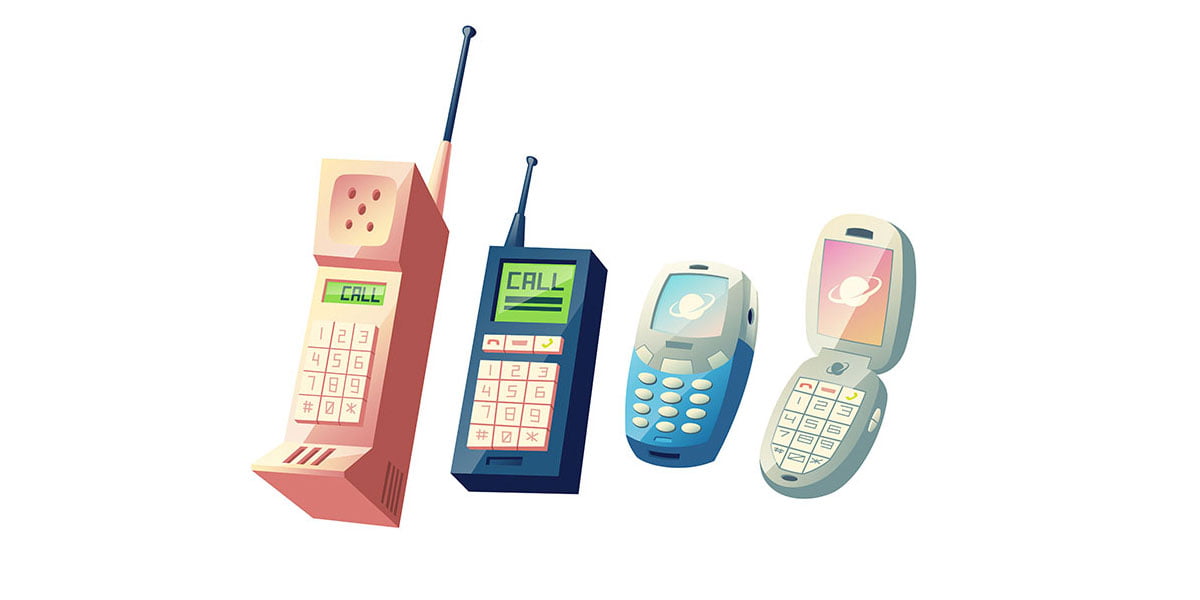 Nokia 2760 Flip: Best for Handicapped Kids
If your kid has a hearing impairment, Nokia 2760 Flip is a very good choice for them. This flip phone is compatible with hearing aids, provides RTT (Real-Time Text), and has larger buttons. 
Although it might not seem so, this Kai operating phone provides your child with 4G internet access, and they can actually get certain third-party apps like Facebook and WhatsApp from KaiStore. So, you need to keep an eye on your kid's phone now and then, just to make sure they aren't using apps you don't want them to use. Though this is one of the best phones without social media on the market, you have to be careful about your child turning it into one of the worst phones with social media.
Pros: 
Hearing-aid compatible

 

Real-time text

 

Handicap-friendly

 
Cons: 
No parental control

 

Apps can be installed via KaiStore

 
Nokia 2720 Flip: Best for Emergencies
Another basic Nokia model, this phone is especially good for you and your child if you're worried about leaving them alone frequently. Nokia 2720 Flip has an emergency contact button, so help is only a push of a button away from your child. A long press or a quick double press can send a text message to your child's five designated contacts, so you can learn about the emergency and your child's location. 
This one also enables internet connectivity, and a few apps like Facebook and WhatsApp can be installed through KaiStore. Therefore, again, you need to check your kid's phone sometimes. The best phone without social media should still be check every now and again.
Pros: 
Emergency contact button

 

Sends you your child's location

 

Internet access

 
Cons: 
No parental control

 

Apps can be installed via KaiStore

 
Samsung Convoy 3: Best for Verizon
Samsung Convoy 3 is one of the most useful best phones without social media on this list. It can withstand almost anything in terms of accidents It is resistant to shock, high temperatures, humidity, and dust. With no internet access and such high durability, it can be an excellent choice for more energetic kids. It has 512MB of storage which you can expand with a micro-SD card. It runs on AOSP (Android Open Source Project), so the operating system can be more familiar to kids today. 
Pros: 
Highly durable

 

Expandable storage

 

Runs on AOSP

 
Cons: 
No parental control

 

No emergency button

 
Alcatel Go Flip 3: Best for T-Mobile
Alcatel Go Flip 3 can be highly useful for kids with a hearing impairment, as it provides them with RTT (Real-Time Text), Text Telephone (TTY), and hearing aid compatibility. It runs on KaiOS 2.5 and combines some smartphone capabilities with basic phone features, which can be good news to a first-time cellphone owner. Your child can enjoy web browsing on this device, and even seek Google Assistant's help. 
However, as might be expected of a basic phone, there are no parental controls on Go Flip 3. It is also only available to T-Mobile customers, so that's definitely a reason that despite it being one of the best phones without social media, some might refuse to go through with its purchase.
Hearing-aid compatible

 

RTT

 

Google Assistant

 

Web browsing

 
Cons: 
No parental control

 

Only for T-Mobile customers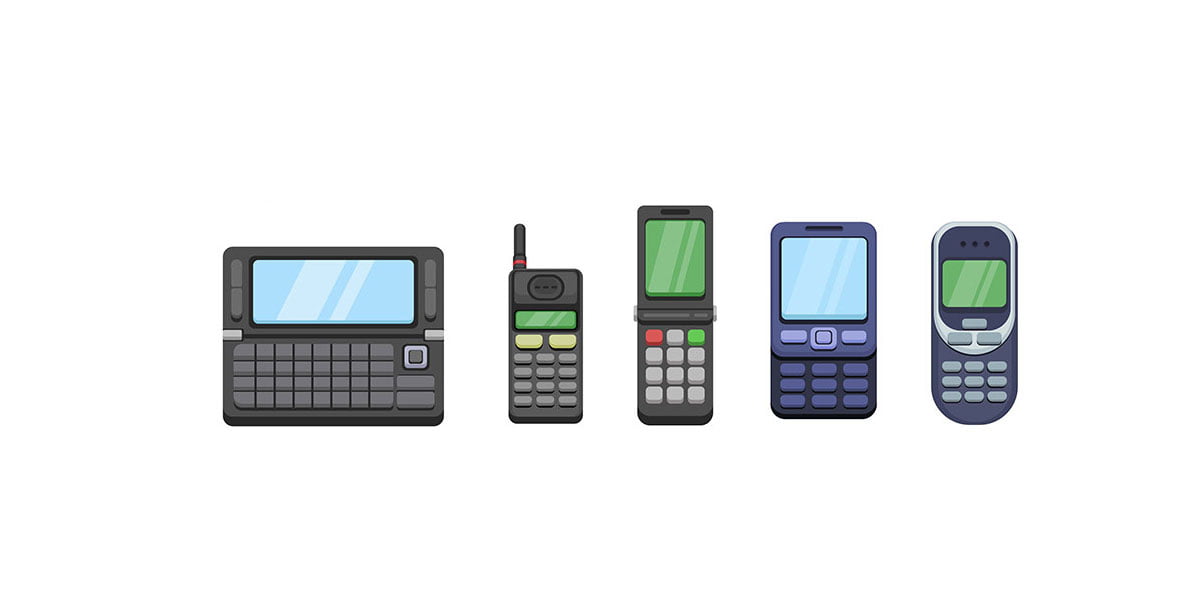 Best Candy Bar Phones
If you prefer a candy bar phone to a flip phone, we still have some recommendations. Here are three of the best candy bar phones you can buy for your child:
Nokia N225 4G: Simplest Candy Bar
This candy bar phone is perfect for your child if you only want them to be able to call and text you when they need to. At the cheap price of just under $50, you can't expect much else from Nokia N225. It's plain and simple and doesn't excite or distract your child, and that's the main point to keep in mind when buying one of the best phones without social media listed here.
Its plastic body can't compare to a rugged phone's in terms of durability, but it's decent enough for a starter phone. There is only rudimentary internet access available on it, which is a plus in the eyes of many parents. To say that the 0.3 MP camera is bad would be an understatement, but then again, you might find it a plus if you don't want your kid to start on early with selfies. Nokia claims its battery can last up to 24 days, so you won't have to worry about a dead battery if you pick this for your kid. 
Pros: 
Not distracting

 

Low price

 

Long battery life

 
Cons: 
Bad camera quality

 

Not the most durable

 
Nokia 800 Tough: Best Battery Life
This rugged candy bar is a good option if you have a more active kid. Nokia 800 Tough has an IP68 rating and its body is covered in shock-absorbent rubber, which means it's practically impossible to break. The battery on this one lasts up to six weeks on standby, but that's to be expected of a basic phone with a tiny low-resolution screen. It also supports voice commands on Google Assistant, which makes working with much easier. 
Like many of the best phones without social media, this phone operates on KaiOS. Also, it supports 4G LTE internet connectivity. Your child can have access to Google Maps on this one, so you won't have to worry about their getting lost when going places. However, keep in mind that although it's a feature phone, WhatsApp and Facebook come preinstalled on it. The price tag might keep you from picking this phone though, almost $220 can be a bit steep for a basic phone. 
Pros: 
Very durable

 

Great battery

 

Google Assistant

 

Google Maps

 
Cons: 
High price

 

WhatsApp & Facebook are preinstalled

 
Sonim XP5s: Best Rugged Candy Bar
One of the most rugged candy bars ever built, Sonim XP5s can be a great choice for your kid. If there's one candy bar phone that can make your kid look cool in front of their friends, Sonim XP5 is definitely it. This rugged phone can certainly excite a child who's into rough designs. XP5s gives your child internet access and provides WiFi calling. It runs on Propriety (based on Android), which means it doesn't support Android apps, so you don't have to worry much about social media on this device. It's an excellent choice for a parent looking to buy one of the best phones without social media on the market and then relax.
Pros: 
Great durability

 

Looks very cool

 

WiFi calling

 

No social media

 
Cons: 
Best Minimalist Phones
Minimalist phones are devices specifically designed for people who need a digital detox but are not willing to go as far as settling for a basic phone. These devices are usually very stylish, so your child won't be embarrassed about having an old-timey phone. They are especially safe because social media aren't available on them, and don't encourage your kid to spend consecutive hours on their device. They are made to cater to you and your kid's basic needs regarding a phone while adding a touch of beauty to your kid's personal style. 
Punkt. MP02
Punkt. MP02 has a deliberately simple design for people who might not like all the fuss smartphones add to our lives these days. It is not connected to the internet and therefore is social-media free, but you can use its WiFi tethering and hotspot when needed. 
It has separate text and call buttons, but no physical button for controlling the volume on the device. You can't sync your contacts through cloud storage, which makes things a bit inconvenient if you're switching to MP02 from your old device. It is however a very safe phone for a child because texts and calls are secured with encryption, and your credit card data won't be saved on it. Your child can read texts on its screen in the sunlight, and can only see images that are sent to them through picture messages. At the price of almost $380, Punkt. MP02 makes a fancy minimalist phone for your child. and one of the best phones without social media on this list.
The Light Phone II
Another minimalist option can be the Light Phone II, which is a cameraless phone with an E-ink display. Its screen is bright enough to read in the sunlight, but it also has some unevenness in its lighting. The Light Phone II is splash-resistant, but will probably not survive being dropped in water. It runs on LightOS, which is a much simpler version of Android. It only supports SMS texting, and online messaging apps like WhatsApp aren't available on it. One of its best features is that it makes it easier for your kid to listen to podcasts. However, at the price of $300, the Light Phone II might not really be worth the cost. 
Which Phone to Pick: Your Ultimate Decision 
As a whole, many basic phones aren't what your child would willingly accept. Kids might go as far as getting a secret smartphone just to be able to get on social media like their friends. They might give you a hard time about not getting them a smartphone, and give you a list of reasons why they desperately "need" them, and some of those reasons might actually be legitimate. Basic phones are a thing of the past to kids of the digital age. 
Minimalist phones can also be problematic for kids. They are not nearly as durable as basic rugged phones but cost a lot more. A new phone owner may not be responsible enough to take care of such an expensive device. Not to mention the fact that these phones aren't originally made for kids, but for busy wealthy adults who want to take a break from their smartphones. 
Whatever phone you may pick based on your child's specific needs and wants, the main point is to make sure it's as safe as can be. You can get them the most basic phone ever made, and without your monitoring them, your child can still end up getting themselves in trouble. Or you could get them a smartphone, but keep them safe by setting parental controls on their device. Your monitoring can make all the difference, no matter which of the best phones without social media you've picked out from this list.
If you ultimately decide that a smartphone is the right pick for your kid, you'll most probably need to put parental controls on their device. Your best bet to keep them safe is to use parental control apps like Safes. Safes can give you peace of mind while giving your child a device more suited to their needs and preferences.