Although times have radically changed, the love of human beings for stories has not. Since the emergence of language, human beings have continuously been fascinated by storytelling. From adults to little children, everybody loves a good story. Experts believe that children learn things much better when they're presented in the form of a story, and cautionary tales are a magnificent way to teach children about certain dangers and how to ward them off. So, what better way to teach your young child about internet safety than with an entertaining cautionary tale? In this article, we will introduce to you the best children's books about internet safety. 
So, without further ado, here's a list of the top ten children's storybooks about internet safety.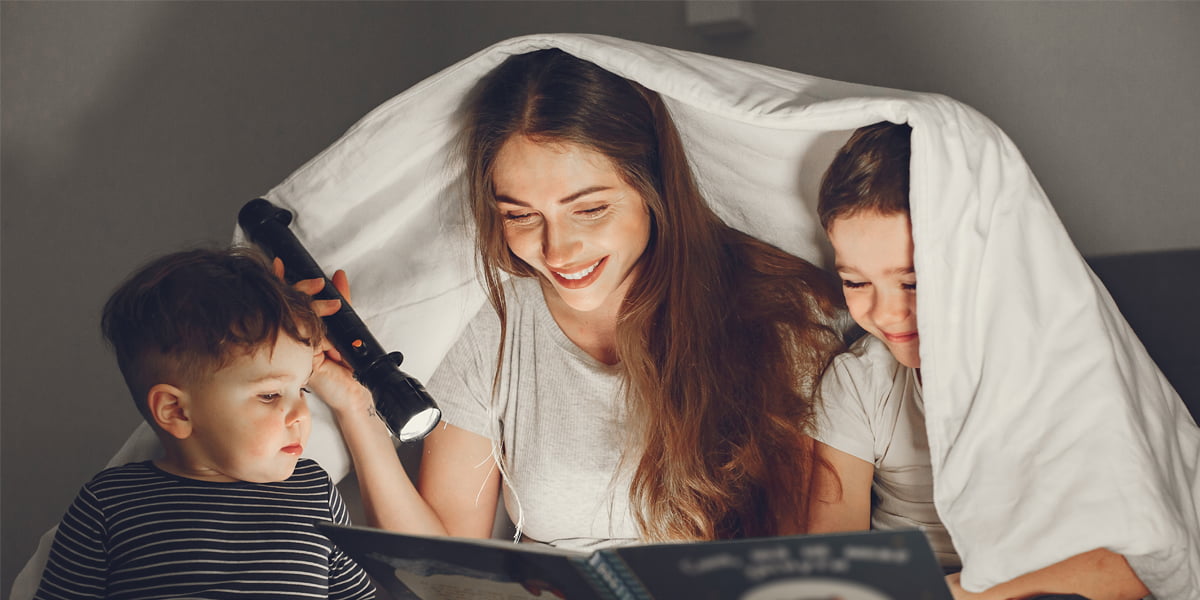 Top 10 Storybooks About Internet Safety
10. Once Upon a Time… Online
Age Range: 3-7 
Once Upon a Time… Online is a very amusing storybook written by David Bedford, with colorful illustrations by Rosie Reed. It tells the tale of a laptop that finds its way to Fairytale Land. Classic fairytale characters start using the laptop, and begin to suffer the consequences of spending too much time online. The main point this book makes is that children are not supposed to use the internet without an adult's permission. So, although it can be a very good starting point for teaching your kids about the internet, it does not make it to the finish line. That's why you need other books to keep your child informed and cautious regarding the internet. 
9. How We Got Cyber Smart
Age Range: 7-10 
An extremely practical book about internet safety, How We Got Cyber Smart follows Jack and Olivia as they go on an online adventure. Set in a realistic situation with two school children facing a cyberbully, it demonstrates how to retain cyber safety in a way that children are able to grasp. It can certainly be a big help to both parents and teachers in educating kids about internet safety. 
8. The Technology Tail
Age Range: 6-11 
As part of the Communicate with Confidence book series written by Julia Cook, The Technology Tail aims to explain to kids that contrary to what they may perceive, their digital trail doesn't just disappear into thin air. It teaches them to be careful about their words on the internet and how they're capable of hurting other people, although they might not be able to observe the impact of their words face to face.
Targeted at children in grades 1 through 6, this cautionary and educational storybook is written in rhymes and contains interesting illustrations. This book is sure to leave a lasting impression on your child about proper online behavior. 
7. Good Pictures Bad Pictures Jr.
Age Range: 3-6 
Although not a storybook, this list would've felt incomplete without this book. As the name suggests, Good Pictures Bad Pictures Jr. is a revision of a classic book by the same name, which attempts to teach younger children how to tell a good picture apart from a bad one, and what to do if they see a bad picture. With this book, your child will learn to Turn, Run & Tell when exposed to explicit content. This book provides your child with their first shield facing pornography without being unnecessarily detailed, thus not jeopardizing their innocence. 
Good Pictures Bad Pictures Jr., along with its predecessor, was written by Kristen A. Jenson, who is also the founder of DefendYoungMinds.com, and has testified before the Washington State Senate against pornography and the public health crisis caused by it. So, you know this is a person you can trust when it comes to protecting your child against sexually explicit content. 
6. Troll Stinks!
Age Range: 4-9 
Troll Stinks! is another amusing educational story on how to behave online, or put more precisely, how not to behave. In this interestingly ironic story, an innocent troll falls victim to cyberbullying, because the bullies, two little goats, believe that she's dangerous and are afraid of her. Reading this book, your child can learn online manners, and how to recognize trolls as well. 
The story revolves around a couple of young goats called Billy and Cybil, who get their hands on the farmer's smartphone and start horsing around. Then they find the phone number of a troll and begin to harass her by sending her mean text messages, all because their grandpa has told them all trolls are bad and will eat them. They continue to cyberbully the troll, until they finally meet her, and are surprised to find a sad small creature, instead of a scary monster.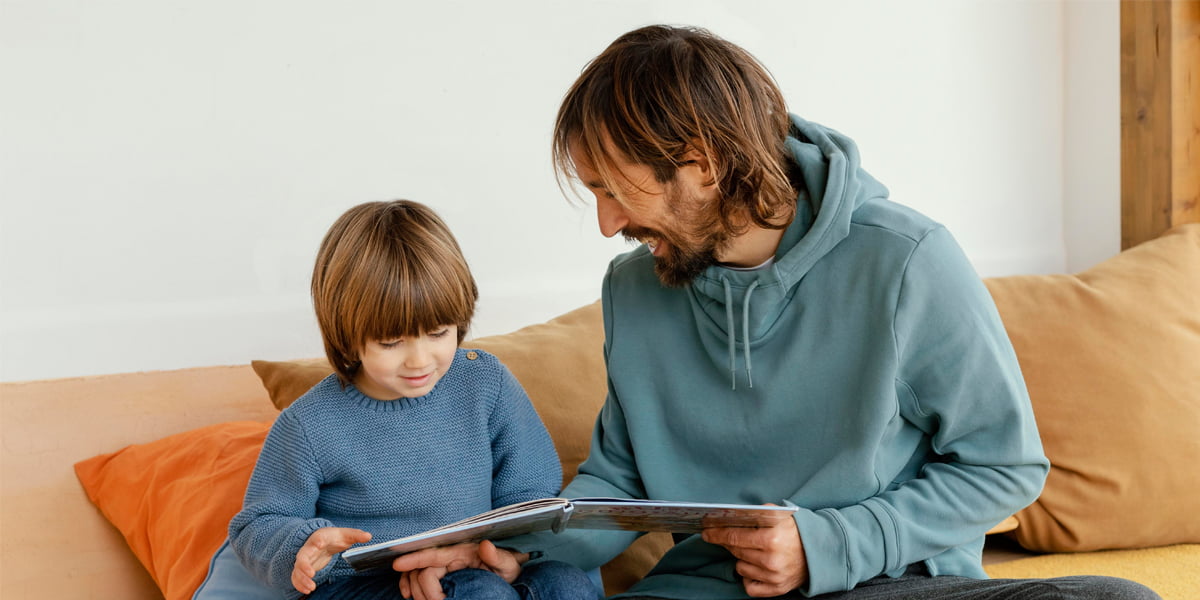 5. #Goldilocks
Age Range: 4-8 
Another engaging and hilarious story written in rhymes, #Goldilocks is a hashtag cautionary tale about how dangerous oversharing on social media can turn out to be. Once again, Jeanne Willis and Tony Ross have teamed up to deliver a witty storybook, and it is an outstanding delivery. By building up on a well-known character and re-imagining her in the digital age, they have made Goldilocks more relevant than any other fairy-tale character. 
In this story, social media, although not inherently threatening and life-ruining, brings about the downfall of this lovable naughty character, as Goldilocks becomes increasingly more attention-seeking. She starts by making harmless funny videos, but craving more and more likes and views, she starts to pull more and more dangerous pranks, unready to face the inevitable consequences. 
4. The Fabulous Friend Machine
Age Range: 3-8 
The Fabulous Friend Machine is the story of Popcorn, the friendliest chicken at Fiddlesticks farm, who stumbles upon a lost smartphone and quickly finds out it's a fantastic tool for making friends. She gets so wrapped up in making new friends on her smartphone that she barely talks to her already-made friends at the barn anymore. She keeps texting her new friends and makes plans for a meet-up. But when things start to go terribly wrong, her old friends come to the rescue, and Popcorn learns a valuable lesson. 
Parents might recognize the author of this book, Nick Bland, from his previous bestselling book series, Cranky Bear. This cautionary tale can help your child learn the merits of a good friendship and the worth of loyalty while still teaching them to be cautious about who they're in contact with on the internet. 
3. Penguinpig
Age Range: 5-8 
Written by Stuart Spendlow and hilariously illustrated by Amy Bradley, Penguinpig is the story of a little girl named Sophie, who sets out on an adventure to find a penguinpig, the exciting creature that she has read about online. Not getting her parents' permission — as they're busy and not paying attention —and following instructions from a website, she goes to the zoo to look for the penguinpig she's read so much about. She gradually realizes things aren't as the website made them out to be. 
Used as part of the curriculum in many elementary schools across the UK, Penguinpig has found a solid place among teachers and also parents. Our guess is your child will immensely enjoy this extremely imaginative book too. 
2. Clicker the Cat
Age Range: 4-8 
Clicker the Cat is a book series written by Kyla Cullinane, targeted toward preschoolers. As the winner of the prestigious Mom's Choice Awards, Clicker the Cat has proved itself highly beneficial to parents, along with school educators, for teaching kids about safety on digital devices. 
As the first book in the series, Clicker the Cat tells the story of a cat that has his tablet glued to him and can't manage to put it down. He spends countless hours playing games, until his friend, Digi the Dog, enters the scene and shows him the necessity of cutting back on his screen time to make time for outside play as well. 
The series, written in rhyme, is highly entertaining for children, and teaches them about a balanced screen time, safe web search, recognizing and avoiding online trolls, downloading and using apps, and going viral. Other books in the series, all of which we recommend, include: 
1. Chicken Clicking
Age Range: 5-9 
Written by the award-winning author Jeanne Willis, Chicken Clicking is a story about the dangers of misusing the internet. With Tony Ross's delightful illustrations, this book is sure to fire your kid's imagination. Widely used by teachers to educate young students about the importance of acting responsibly on the internet, it is also very popular among parents who want to introduce their kids to online safety. 
Chicken Clicking is a fun tale about a chicken that finds herself in a farmhouse one night, and clicks on something on the farmer's computer, and ends up shopping online for the entire farm. She then makes a friend on the internet and decides to meet them in person, and that's when she realizes she's not supposed to trust everyone she meets online. The story is told in rhyme, and is very engaging for its target audience. Marketed as the Little Red Riding Hood for the iPad generation, this book definitely lives up to that standard.