If your child is finally old enough to join social media, then it won't come as a surprise for you to wonder whether it's okay for them to be on Reddit or not; especially as Reddit is the 8th most used social media platform in the United States. 21% of Reddit users are under 20 years of age, which means teenagers make up a large percentage of Redditors. Reddit is also the 7th most visited website in the United States, so it's vital to figure out if children are prone to any dangers on it. This brings us to the question: "Is Reddit safe for kids?".
In this article, we will try to go into detail about what Reddit is exactly, how Redditors use it to connect to other people, and if your kid should be allowed to join it. Keep on reading to find all the answers to your Reddit-related questions.
First Things First: What Is Reddit?
Even if you have personally never used Reddit, it's highly unlikely that you haven't heard of it either. Reddit, an unrivaled discussion site, was ranked as the 9th most visited website in the world. With more the 430 million monthly active users, Reddit has been powerfully dominating the message board sites on the internet since it was founded back in 2005.
How Does Reddit Work?
To know how Reddit works, you first need to become familiar with certain terms used within the website. Below, we have explained some the most important terms employed by Reddit.
Subreddits
Reddit consists of millions of message boards that cover any subject imaginable. There are certain main topics people discuss on Reddit, and the message boards that come under these topics are called "subreddits". All subreddits start with "r/", for example, you can find content about sports in the subreddit r/sports. The ten most popular subreddits of 2022 include:
r/announcements
r/funny
r/askReddit
r/gaming
r/aww
r/music
r/pics
r/science
r/worldnews
r/videos
Subreddits that contain unsuitable material should have certain marks, for example, the NSFW mark signifies "not safe for work", and NSFL means the subreddit is "not safe for life".
Users AKA Redditors
Signing up on Reddit is free, and it doesn't require an email address, which makes it extremely easy. Once you join Reddit, you can officially become a Redditor (Reddit members are nicknamed Redditors, and their usernames – similar to subreddits – start with "u/"). Redditors can post various types of content in subreddits, like articles, links, photos, and videos. With uninterrupted effort and contribution on the part of Redditors, Reddit has turned into a gigantic land abundant with content.
Registered Reddit users can:
create their own subreddit on a topic
post content
comment on others' posts
upvote or downvote posts
give out awards to other Redditors
Posting Content
Each subreddit might have its own individual rules, which must of course abide by Reddit's general guidelines. Redditors can post all sorts of content on these subreddits, and also comment on other Redditors' posts, so long as their posts and comments are in line with the rules.
Reddit Mods
In order to keep subreddits within guidelines, Reddit uses all the help it can get from its moderators. Reddit moderators are users who have created a subreddit, or been promoted to the title by another moderator. Moderators generally volunteer to manage their communities by setting and enforcing certain rules. Their policing takes place by way of trying to keep discussions on topic, and also removing posts and comments that violate community rules. Reddit also employs admins to achieve this purpose.
The work of Reddit moderators altogether comes to a total of 466 hours each day, and they can take credit for removing a significant portion of content on Reddit. However, many believe that moderators aren't always fair in deleting content and even go as far as to say that they will ban users for simple disagreements.
Points, Coins, & Awards
Reddit gives points to its users whenever they post something themselves or comment on other users' posts. These points are called karma, and can show your credibility and experience on Reddit. You can give or take away karma from other Redditors by upvoting or downvoting their posts and comments.
Reddit also enables users to award each other's content. You can give another Redditor an award if you find their content very interesting or useful. These awards don't come for free, however, and can only be obtained by means of Reddit coins, which in turn need to be purchased with real currency. Some of these awards can provide their recipient with certain privileges, and some not. Namely, the most prestigious and expensive on Reddit, The Ternion: The All-Powerful Award, which costs 50.000 coins or 120$. Reddit awards include:
⁠Silver: This award costs 100 coins and doesn't do anything special. Just a badge of honor.
⁠Gold: This one costs 500 coins, and gives the recipient a week of Reddit Premium, along with 100 coins.
⁠Platinum: This award costs 1800 coins, and gives the recipient a month of Reddit Premium, plus 700 coins.
There are also community awards, customized by subreddit moderators. Common examples of community awards include "hugz", "helpful" and "wholesome", but as mentioned before, each community may give out their own distinct awards.
However, you should know that these awards can't be exchanged for real currency once purchased or gifted. So, keep this in mind if your teen uses these awards as an excuse to spend extra time on Reddit.
Reddit also offers a premium version. Reddit Premium is free of ads, gives you 700 coins per month, and access to the exclusive r/lounge community as well.
Voting System
Redditors have the option to either "upvote" or "downvote" another member's post, which results in the most popular content always rising to the very top. This can surely turn out to be problematic, as the most popular doesn't necessarily mean the most beneficial or best. This voting system does work to a certain degree, but is more often than not ineffective. It cannot be overlooked that many users' votes aren't based on facts, and are only based on their taste. Many users say that a perfectly innocent post can thus be downvoted, while an offensive or violent post gets upvoted.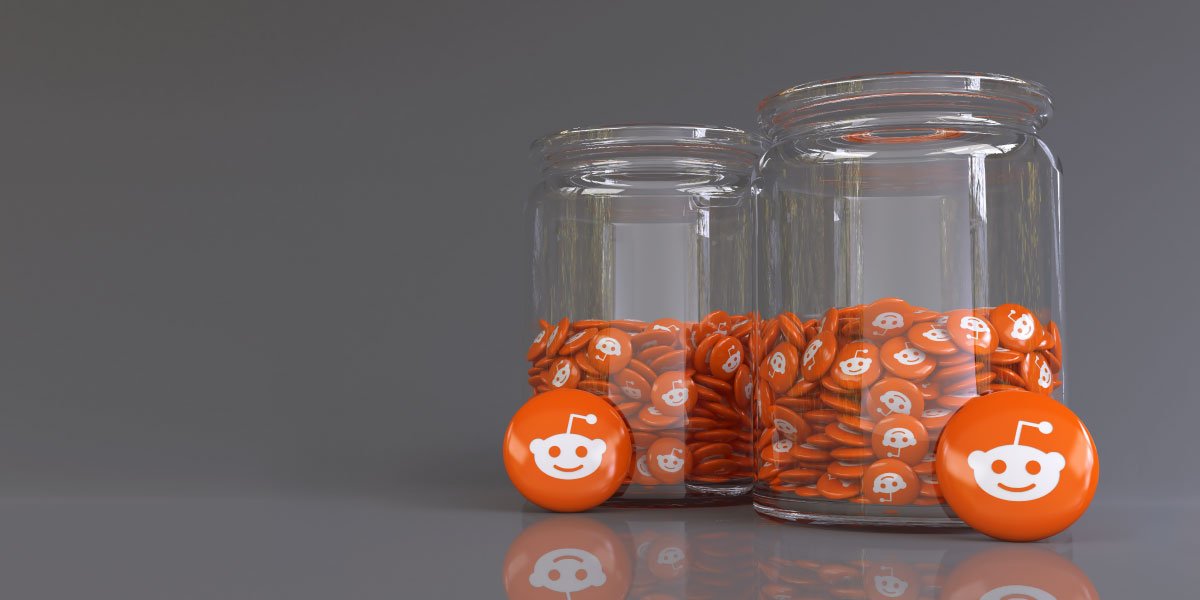 What Is Reddit's Age Requirement?
Reddit requires users to be at least thirteen years old while registering to the site, but the problem is that this minimum age restriction is not strictly or even lightly enforced. It does not require verifying your age or your identity; therefore, practically, anyone at any age can join it.
The anonymity of users can also cause major problems, as you cannot find out who might be harassing your child. It is also filled with inappropriate content for children, so can hardly be recommended to teenagers. Common Sense Media doesn't recommend this platform to children under the age of 15, and parents also agree. Honestly, you're much better off keeping your teenage kid away from this network, as it can do much more harm than good.
The Reddit App
After many years of Redditors using third-party apps to more easily scroll through Reddit on their smartphones, Reddit finally decided to release its official app in 2016. The Reddit app is available to Android and iOS users, and marked as 17+ on both Google Play and App Store.
Reddit's Safety Settings
Unfortunately, Reddit does not have many privacy and security settings, let alone parental control options. This point stands for both the Reddit website and the app. This is mainly because Reddit is a platform most suited to the networking needs of adults, not kids. Reddit's privacy and security settings include:
disabling your account from showing up on Google search results
disallowing your content from showing up on Reddit's general feed (r/all)
limiting who can follow you
choosing to appear invisible online
turning off content marked as NSFW
collapsing 'disruptive' comments that are disrespectful
enabling two-factor authentication at login
disallowing personalized content and information collection
Reddit: Dangers & Controversies
The most prominent threats your child may get exposed to on Reddit include:
Doxxing:
Doxxing, or sharing somebody's personal information online, frequently happens in various social media platforms. Reddit is no exception, although it is currently against Reddit's guidelines. That's because back in 2013, some Redditors published the personal information of the people they believed to be the Boston Marathon attackers, which turned out to be wrong accusations. One of the people wrongly accused committed suicide as a result, and this led to Reddit's banning of doxxing.
Spreading Hate:
Although posting hateful content is against Reddit guidelines, many subreddits still contain misogynistic, homophobic, & racist content. These communities are usually smaller and tend to go unnoticed, which actually works to their advantage, as that's how they avoid being removed or banned.
Cyberbullying & Body-Shaming:
A prominent issue among teenagers and young adults, many users cyberbully and body-shame others on Reddit, causing them mental and in more serious cases even physical damage.
Dangerous Challenges:
Although some trending challenges among teens may be only fun and harmless, some others have proven themselves to be highly risky. Some challenges encourage kids to vandalize public property, we can then result in criminal charges.
Extreme Violence:
The images of the ongoing war in Ukraine are only one of the many examples of extremely violent content posted on Reddit, pictures that can have severe harmful effects on adults, let alone on children.
Pornographic Content:
There are some Reddit communities that share pornographic content; however, they don't appear on Reddit's front page, and users need to search for them. In addition to pornography and adult content, some communities even share child-molestation images, which has caused much controversy for Reddit.
Grooming & Sexual Harassment:
There is much grooming and attempted sexual abuse going on in some Reddit communities, and admins have been known to turn a blind eye to unsolicited offers of prostitution and sexual harassment.
Exposure to Misinformation:
There is a lot of misinformation spread on the internet, and Reddit is one of those places infested with it. If Reddit is your teenager's main source of information, they are more than likely to have encountered lies and serious misinformation.
Scams:
Scams on Reddit might disguise themselves in the form of giveaways and contests. Scammers usually promise users a chance to win valuable prizes, and ask users to send them money in order to enter the contest.
Why Do Teens Like Reddit?
Teens mostly fall in love with Reddit because of the memes and jokes they find on the website. Also, using Reddit, they can always be the first to know about the latest trends, as they usually start from Reddit. Teens can also find the sense of community they crave on Reddit. They can meet and keep in touch with people who share the same interests as them, and talk about their hobbies. They can find support in certain communities as well. Especially LGBTQ+ teens, who may feel under pressure for their inability to fit into their heteronormative surroundings, can feel less lonely or depressed in a subreddit like r/LGBTeens.
What Can Parents Do?
To tell you the truth, we cannot recommend Reddit to your teenager. Underage children are extremely impressionable, and Reddit is too filled with mature content and violence to be a positive environment for kids. It can easily cause harm to their mental state and leave scars on children's minds. It is best that you prevent your kid from joining this platform. But if they insist on it, you need to regularly check their posts and comments, the subreddits they check, and the communities they belong to. However, this is hardly efficient, as they might start to hide things from you, and besides, you may not have that much extra time on your hands just to frequently check your child's Reddit.
A better option would be to completely block your child's access to the Reddit website and application, to make sure they don't join it. You can easily achieve this by using a parental control app like Safes, which enables you to instantly filter and block your child's access to certain websites and apps. Reddit is not kid-friendly, and it's the kind of platform that can do more harm than good to your child, so it's best that you keep them away from it until young adulthood.