Most modern families have added a new member to their mix: a pet that they love very much. And if they have a child too, there's going to be a very strong bond between these two lovely creatures. They spend their days together, play with each other, and might even share a bed at night. The child may even look forward to going home after school to play with their friend – but like everything else, this has to end someday, too.
Most pets have a shorter lifespan compared to humans. A day might come when our beloved pet's life ends, and we will have to say goodbye. Dealing with the loss of a pet can be extra complicated for children because the concept of death is hard for them to grasp. In this blog post, we will delve into the question of what to do when your family pet dies and offer strategies to help children deal with the emotional toll of it.
Understanding the Grief of Losing a Pet
The bond that forms between a child and a pet is very unique. As parents, we might love our pets very much, but there's so much going on in our lives that we will have to accept losing a pet one way or the other. Plus, we are more emotionally mature than our children; therefore, we can figure out how to get over losing a pet more easily.
On the contrary, our children will have to undergo a whole set of emotions in this situation. They might even have to experience the five stages of grief – denial, anger, bargaining, depression, and acceptance – as if they've lost a close person. Read our blog post to learn more about how to approach the subject of death with your teenager.
If your child is grieving a pet, it's important to validate their feelings and foster open communication as a means of helping them. This will be further discussed in the next sections.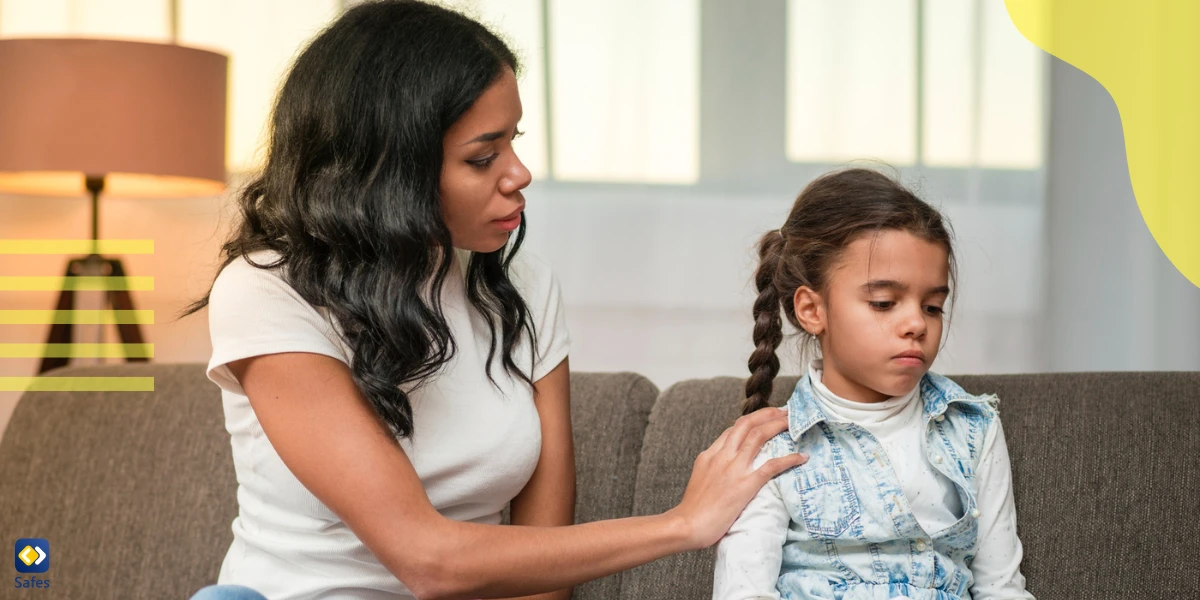 Age-Appropriate Communication about Pet Loss
When dealing with the loss of a pet, it's important to consider the child's age and their level of understanding of the concept of death. You may have to explain what death is in the first place. But the important thing is to avoid lying about it. Keep it simple and honest. For example, when your child is grieving the loss of a pet after euthanasia, you should say something on the lines of: "The doctor is going to make [name of the pet] go to sleep first so that they can die in peace." The direct transmission of the fact can prevent confusion and anxiety in children.
Children may have many questions regarding the subject. Answer them with kindness and honesty and avoid euphemisms. Try to use the words 'death' and 'dying' instead of saying that the pet has gone to sleep or has been sent to a barn. Be accessible for further questions and don't hesitate to show your own feelings.
Creating a Supportive Environment
When going through hard times, family bonding can help ease the pain and inspire hope in the family members. The truth is that a pet is considered a member of the family and losing them can cause great sadness. When parents are looking for ways on how to deal with grief of losing a pet, they might feel tempted to look tough and downplay the severity of the situation. However, it's important that they acknowledge their own feelings first and find ways to help themselves prior to helping their children cope with the loss of the pet. Rituals and remembrance ceremonies can have a healing power, so don't hold back!
Honoring the Memory of the Pet
Parents may get desperate when they're trying to figure out how to deal with losing a pet when their child is distressed. So, they can mistakenly choose to avoid talking about the deceased pet in general. Nonetheless, honoring the memory of a deceased person or pet has been shown to alleviate pain and help with grief. Try to remind your child that the pet has lived a good life with them and that those moments should be cherished. Encourage children to express their feelings through art, writing, or other creative outlets. You can also keep something that belonged to the pet, such as a collar or a paw print, as a keepsake to honor the pet's legacy.
Handling Bereavement: Coping with Pet Loss as a Family
Parents should know how to cope with losing a pet as a family and when the situation should be consulted with a professional. Keep an eye out for any signs of prolonged grief that don't seem to improve over time or signs of extreme distress. Talking to a healthcare professional or joining support groups can help children overcome emotional distress faster.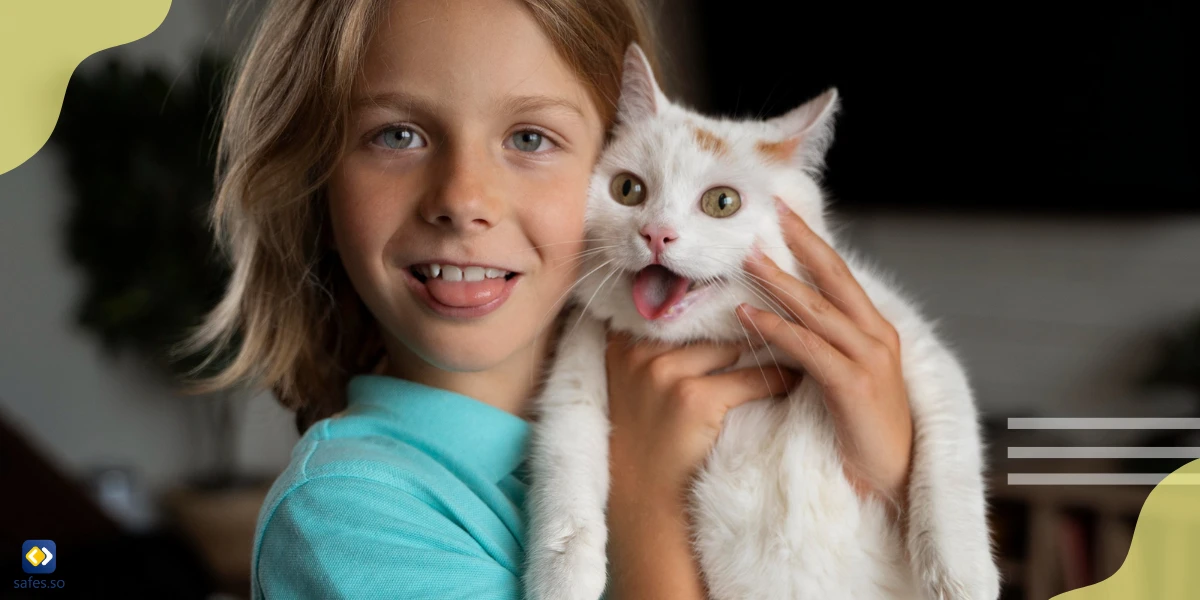 The Role of Pets in Children's Emotional Development
Pets play an important role in children's emotional development and well-being. According to research, owning a pet has been shown to positively impact children's control over their emotions and lower the chances of poor emotional expression.
Losing a pet can even be perceived as a learning experience for children. This can teach them how to get over losing a pet or a loved one, as death is an inevitable fact of life. Furthermore, welcoming a new pet into the family once the child has healed from the grief can teach them that life goes on and that they should never stop loving those around them.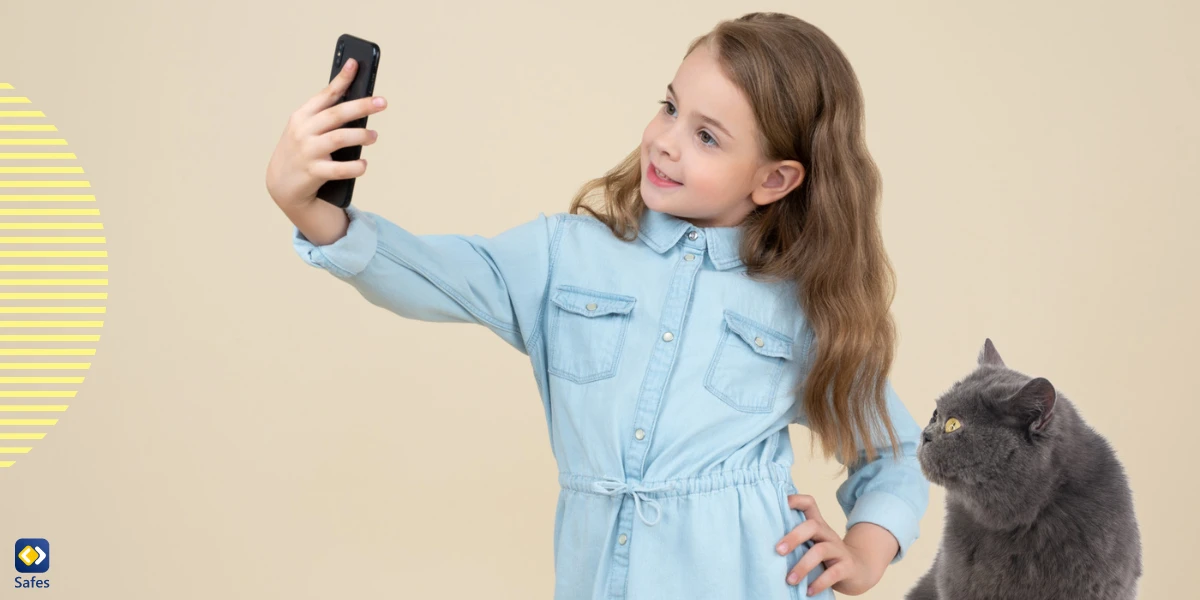 Using Technology to Preserve Pet Memories
Technology has made life easier, even in the case of preserving the memories of a lost pet. We all have cute photos and videos of our pets snuggling with our children or just being cute. These photos and videos should be kept and used as online tributes to honor the pet's memories. Make sure that these files are safeguarded and that your child has access to them.
In addition to making life easier, technology comes with its own set of flaws, especially when it comes to bereaved children finding comfort in it. The sudden loss of a pet can make children try to fill the void with excessive use of the internet and other digital outlets, eventually leading to screen addiction.
If you're trying to manage the negative effects of technology on your child who is grieving a pet, you can use Safes parental control app. With Safes, you can monitor your child's online activities and set limits for their screen time. It can be installed on all devices, from Android and iOS to Windows, and shield your children from all online dangers.
Coping with Pet Loss in the Digital Age
The internet has revolutionized the concept of distance by bringing people close together from all around the world. This can be very helpful for bereaved children because they can share their feelings and get in touch with the people who care about them and receive their support. It's a good thing, but children should be aware of what responsible online behavior is and when sharing turns into oversharing.
Conclusion
The loss of a pet can be a very painful experience for children and helping them navigate through the grief can be a hassle for parents. Try to be honest and avoid any euphemisms when explaining the incident to your child. Provide constant support for them and consider digital outlets as a way to receive support and honor the memory of the deceased pet. But using technology requires a few precautions first.
All in all, parents should do these two things before giving their children permission to go online: One, educate them on mindful internet use. And two, ensuring their safety online, which can be done with the help of a parental control app.