Are you trying to get a hold of your underage kid's text messages? Don't worry, you're not alone. In this day and age, when many kids are spending increasingly more time texting on their phones, you as a parent might be concerned about whom your child is texting, and what these text messages contain. And you have every right to be. So, if you also want to know how to see your kid's text messages on their phone, this article is exactly where you need to be.
Your child might be texting someone you don't approve of, or somebody you don't know at all. If you react to their habit of texting all the time, they might even get sneaky and try to hide it, texting while you're not in sight. They may not even be sending or receiving inappropriate texts, but the fact of the matter is you can never be sure if they're safe. What many parents wish to do is to see their child's text messages, to make sure nothing out of the ordinary or unsuitable is happening right under their noses.
Below, we will explore the different ways you can monitor your child's texts on their Android or iOS phones, and the best apps you can use to do this.
How to See Your Child's Texts on iOS
If your child has an iPhone, there are a couple of built-in ways for you to be able to see their iMessages.
Through iCloud
The first way you can see your child's texts is to get your hands on their Apple ID and password. This way, you can have access to their iCloud, which is an air storage space available to Apple users, for storing data. If you and your child both have Apple devices, you can sync the devices and view their text messages via iCloud. Here's how you can make this happen:
Go to iCloud.com and sign in with your child's Apple ID.
Find messages in iCloud and enable syncing by moving the slider to the right.
Just note that if you're using one Apple ID on multiple devices, you need to pick the device you'd like to monitor.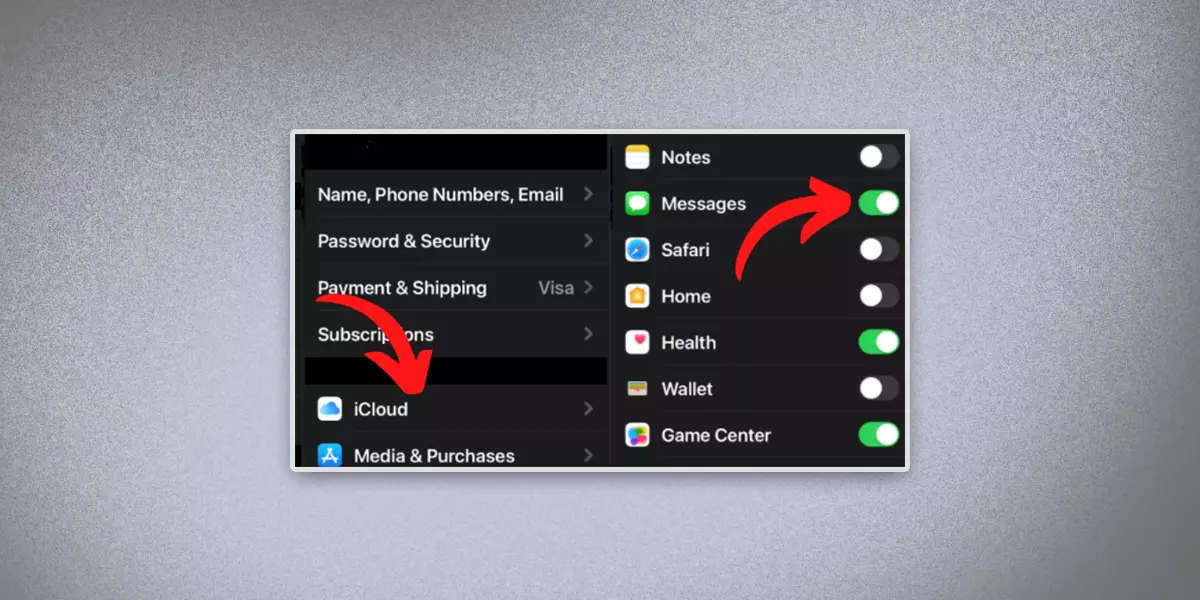 Through Automatic Forwarding
The second way to see your child's texts on iPhone is to set both your devices to send you all their sent and received messages automatically. Here's how you can do this:
Open Settings, and go to Messages.
Turn on Send & Receive.
Sign in with your Apple ID.
Go back to Settings and turn on text forwarding in Messages.
Choose the recipient device and enter the verification code sent to you.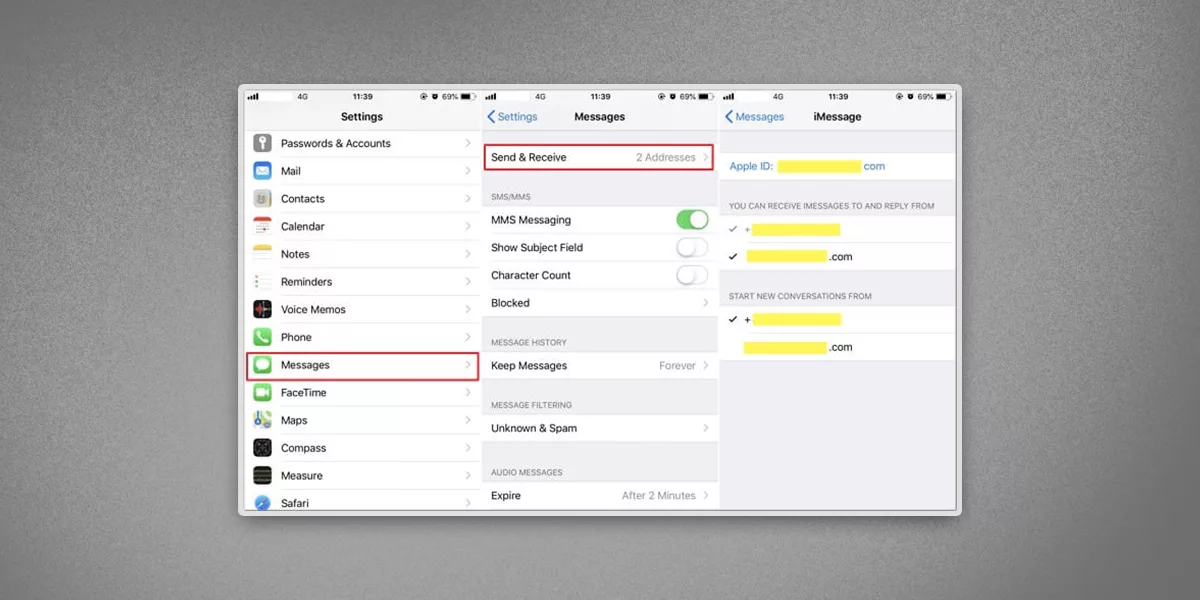 The problem is, this way you need your child's Apple ID login information, and if they refuse to give it to you, you won't be able to set their iCloud to show you their texts.
Also, you can only view your child's iMessages this way. They can still keep texting via other apps without your being able to monitor those texts.
How to See Your Child's Texts on Android
Unlike iOS, Android doesn't enable you to view your child's text messages and doesn't forward them to you either. However, you can monitor your child's text messages and social media texts using Google Family Link. Here's how you can do that:
Install Google Family Link's parent version on your own device.
Install the kid's version on your child's device.
If you follow the commands, you will receive a code on your phone.
Enter the code and password on your child's phone.
Follow the commands. You can customize the Family Link settings on your device.
Although Family Link allows you to monitor and control your child's texts, this service is only available to parents of kids under thirteen years of age. If your child is older than thirteen, they can choose to disable your parental control settings on Family Link. So, you probably won't be able to monitor your older teen's text messages.
With the current online dangers aimed at children, you might wonder whether parental controls are available on iPhones. Learn more about parental controls on iPhone to protect your kids.
Are You Willing to Spy on Your Child?
Are you the kind of parent who wants to be honest with their kid about setting parental controls on their phone? Or are you willing to go behind your child's back and secretly read their text messages? It's generally more advisable to let your child retain a certain amount of privacy while still monitoring their activities on their phone.
However, all of this depends heavily on your circumstances and parenting style. If your child isn't much of a troublemaker, you might want to go a bit easier on them. But if your kid is prone to getting into trouble, it's completely understandable for you to want to keep a closer eye on their texts. whichever it is, there are third-party parental control apps that can help you.
If you think informing your child of your plans to put parental controls on their phone might cause a tantrum and you'd rather keep it a secret, here are some of the best spy apps on the market that can help you read all the sent and received texts on their phone:
mSpy
mSpy is one of the leading spy apps on the market. On mSpy, you can:
Read all received, sent, and deleted text messages on your child's phone
Monitor your child's Instagram, Snapchat, WhatsApp, and other social media platforms and instant messengers
Supervise your kid's iMessage conversations
Spyic
Aside from text messages, you can access your child's WhatsApp, Instagram, and Snapchat with Spyic, and more. It also requires no root on Android and no jailbreak on iOS. On Spyic, you can:
Read incoming and outgoing text messages, deleted ones included
View MMS media files
See sender and receiver contacts and numbers
uMobix
uMobix is available for both Android and iOS devices. On uMobix, you can:
Read sent and received text messages
Retrieve deleted SMS and contacts
Restrict certain contacts from texting your child
Limit messaging functions on your child's smartphone
Restrict incoming and outgoing messages
Mobistealth
This spy app enables you to:
Monitor all incoming and outgoing text messages
Monitor various chat messengers like WhatsApp, Snapchat, etc.
Locate your child's phone, even when GPS is disabled
Minspy
On Minspy, you can:
Read text messages and iMessages
Retrieve and read deleted conversations
Check contact info and media files
MobileSpy
MobileSpy allows you to:
Track the information of the SMS sender
See conversations on social media like Facebook, Snapchat, WhatsApp, etc.
Keep track of all incoming and outgoing text messages
Spyera
Spyera enables you to:
Control Android phones or iPhones to send or receive messages remotely
Access all sent and received SMS conversations
Read all texts fully – even deleted ones
Access WhatsApp chats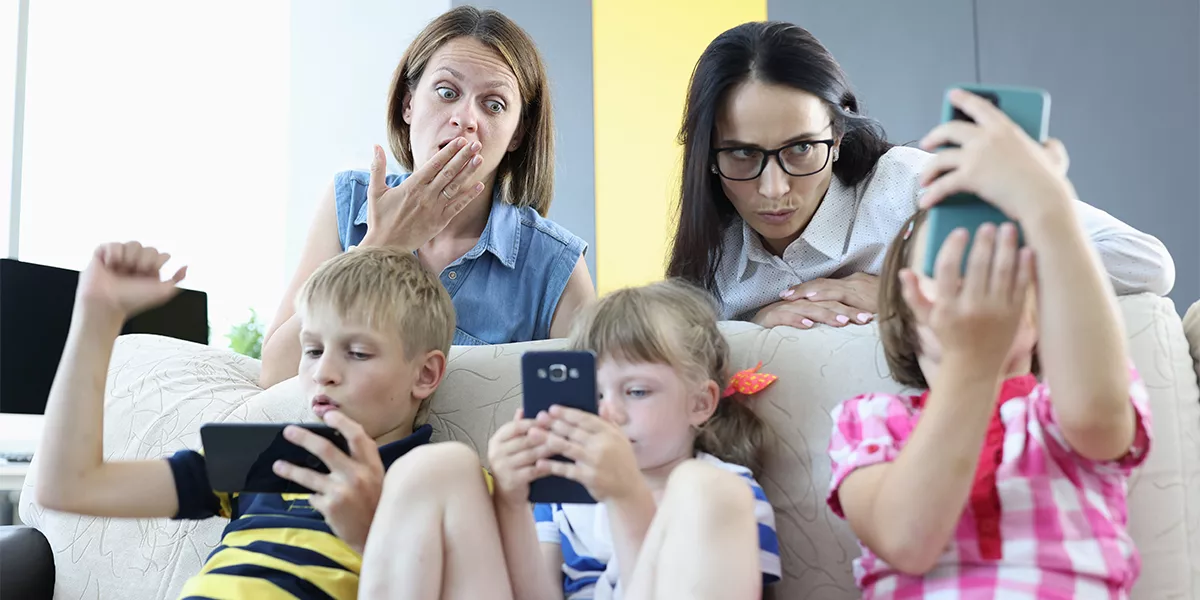 Parental Control Apps: A Milder Approach
If you'd like to allow your child some privacy, the apps above won't be the right fit for you, as they grant you access to practically everything on your child's device. As their names suggest, they are in fact spy apps and disregard people's boundaries entirely. If you think these apps are way over the top for you and your child, we're here to give you other options.
Safes is a parental control app that assures you of your child's safety on their digital devices, while still preserving certain boundaries between you and your child. Safes notifies you anytime a text containing inappropriate words is sent or received by your child, whether it be SMS or messages on social media and messaging apps. So, you will only be able to see text messages containing unsuitable material for your child and react accordingly. Safes also has many other features that enable you to keep your child safe on their phone.
Take a Moment, Try Talking First
Last but by no means least, it's best to first talk to your child about the dangers that they're prone to on their phones. Try to talk them into watching out for themselves on social media chats, not trusting people they have never met in person, and not giving away personal data. Get them to socialize with people their own age, so you could minimize the threat of groomers and child predators on social media, and also in the real world. Tell them about cyberbullies, and ask them to block and report anyone who tries to cyberbully them instantly.
Contrary to what you may believe, they might actually hear you out, and try to keep themselves safe without you having to spy on their phones. Invading your child's privacy should be your last resort, not first. Betraying your child's trust can have irreversible consequences. Sooner or later, they will find out about your spying on them, and they might never be able to trust you, or anyone else again.
Frequently Asked Questions
We've compiled a list of questions and answers to help provide more information on the topic we discussed. If you have any more questions, please don't hesitate to contact us. We'd be happy to help!
Can I access my child's text messages via Family Sharing?
Unless you and your child share an Apple ID, you won't be able to view their messages via Family Sharing. Private data like texts aren't meant to be accessible through Family Sharing.
Can I see my child's deleted texts on iPhone?
In short, yes. There are three ways for you to get your hands on your kid's deleted texts on Apple devices:
On iOS 12 and higher, you can retrieve your child's deleted texts and read them by enabling Syncing on iCloud.
You can install an extractor app on your child's device and use it to recover deleted iMessages through the iTunes backup.
Through Third-party Apps:
You can use third-party parental control or spy apps (like mSpy, Spyic, Spyera, etc.) to recover and read texts deleted by your child. You can find some of these apps above.
Can I see my child's deleted texts on Android?
Android makes it a bit harder for parents to access their children's deleted text messages. Deleted texts are stored on the internal memory of Android phones and are usually permanently deleted after a certain amount of time, that is if your child doesn't regularly clean their phone's recycle bin. You might be able to restore deleted texts by going to Messages > Recycle Bin on your child's phone.
Another option, again, is to use the third-party spy apps mentioned above.