Based on Common Sense's report, two-thirds of kids join social media by the age of 14. Yet, social media are not entirely safe for children. That's why major social media such as Facebook, Instagram, and Twitter require users to be 13 years old or older. Kids are threatened by safety and health risks by coming across inappropriate content and cyber criminals on social media. Kids, however, can avoid these risks by following social media etiquette and rules. Keep on reading to find out what these rules are and how social media etiquette for kids can help your child. 
Why Do Kids Need to Follow an Etiquette on Social Media
Following social media, etiquette is crucial to keeping kids safe from cyber criminals like sexual predators, cyberbullies, and phishers. Moreover, it sustains kids' mental and physical health by avoiding screen addiction, humiliation by posting inappropriate posts, coming across inappropriate content, and obsession with a positive social media presence. An etiquette on social media can help children enjoy communicating with friends and family without risking their privacy or disrespecting other users. 
Risks of social media for kids: 
Inappropriate Content

 

Sex

 

Violence

 

Propaganda

 

Drug Abuse

 

Disturbing News

 

Privacy Risks

 

Stalking

 

Security Risks

 

Phishing

 

Hacking

 

Safety Risks

 

Sexual Harassment

 

Grooming

 

Cyberbully

 

Health Risks

 

Receiving Judgments

 

Wrong Body Image

 

Wrong Life Concept

 

Consumerism

 

Stress & Anxiety

 

Screen Time Issues

 

Screen Addiction

 
13 Commandments of Social Media Etiquette for Children
How do I teach my child to use social media responsibly? This is a question many parents ask us. Below we will discuss some crucial social media etiquette principles you can discuss with your kid. These social media safety tips for kids can keep your child safe and sustain their mental and physical health.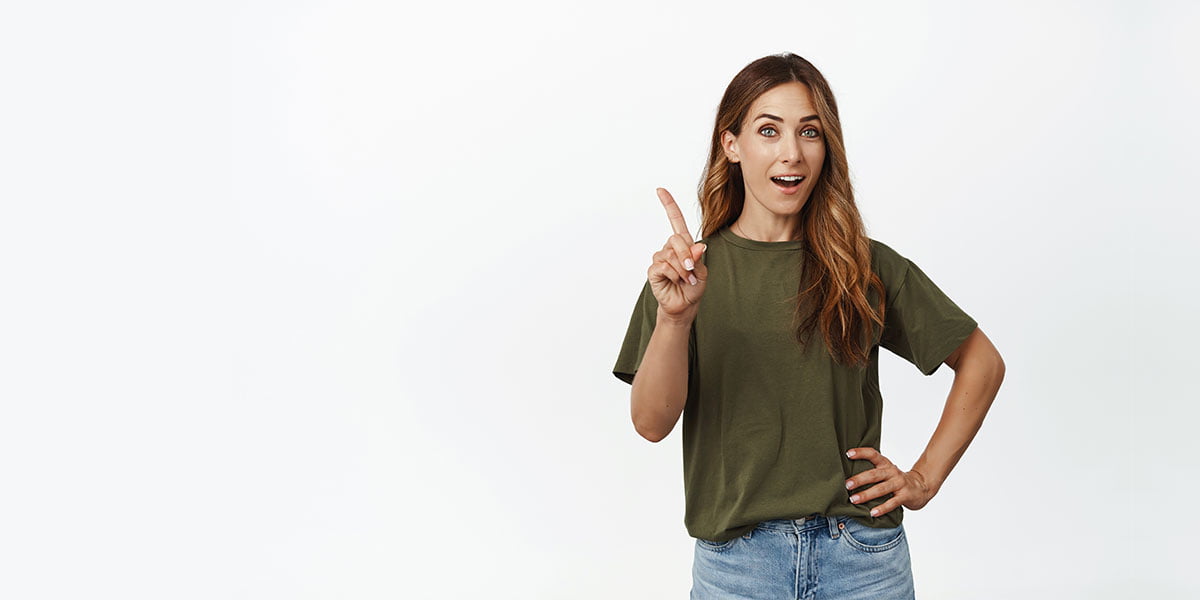 Keep Accounts Private
As a rule, make sure your child keeps their social media account private. That means no one can see the content they share unless your child accepts their friend/follow request. By doing so, your child can enjoy communicating with their friends and family in a safe environment. 
Sometimes kids create public accounts to share their creative works with everyone. In that case, you must ensure your child doesn't share any private content and is not contacted by dangerous people. 
Don't Accept Friend Requests from Strangers
By default, all social media users can send each other friends or follow requests. By accepting friend requests from strangers, your child risks exposing their private content to people who may abuse them. 
If the social media platform your child uses offers an option in the privacy settings to block friend requests, use that option to protect your child. Otherwise, instruct your child not to accept friend requests from people they don't know very well. 
Don't Share Private Data
Messages are hotbeds for phishers to deceive children into divulging information; however, children sometimes share private data in their profiles that everyone can see. Therefore, instruct your child not to share private data, including names, addresses, email addresses, phone numbers, or locations, with strangers on social media. Tell your child to keep sensitive data such as credit card information or account credentials private and not to share them even with the people they know. 
Don't Reply to Scams or Click Scam Links
Scams are messages sent to deceive people into divulging private or sensitive information. They sometimes trick users into clicking on links leading to pages that require entering personal information. These messages use various methods to look legit. So, you need to instruct your child not to reply to messages requiring them to disclose any kind of information. 
Don't Share Private Content with Strangers
Not everyone approaches children on social media with good intentions. Predators on social media target children to groom, extort, or sexually abuse them. Pictures and videos your child shares with these people are critical because predators can take advantage of them to harm your child. The best solution is to instruct your kid to avoid replying to messages from strangers as a general rule and not share sensitive information if they have to answer.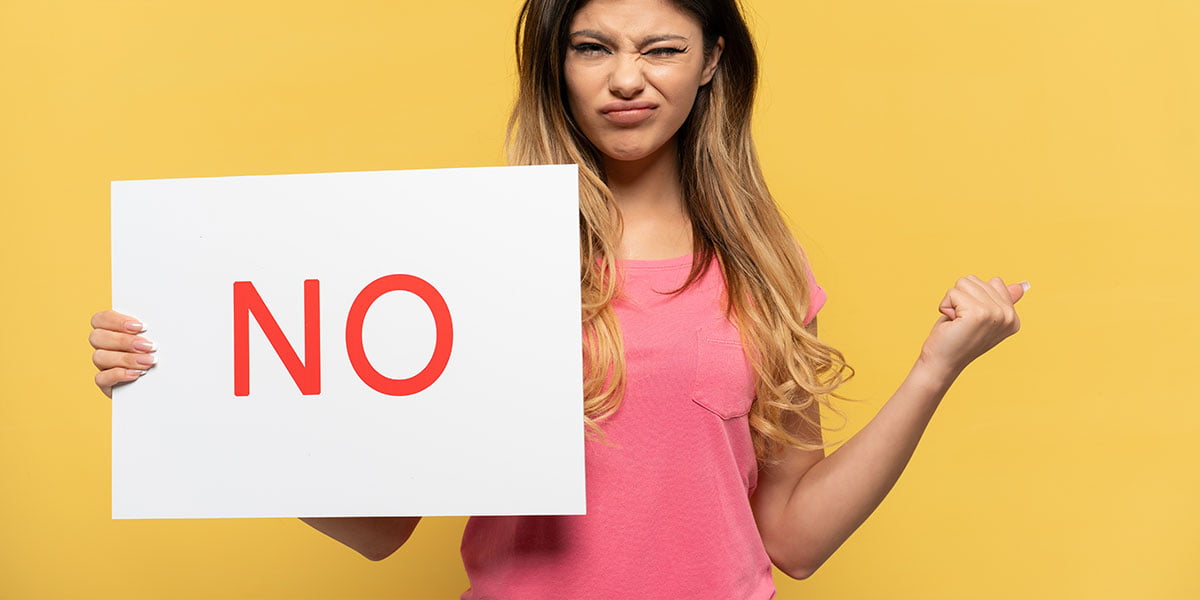 Block & Report Intruders
Every social media platform has block and report features. Teach your child to block users they find intrusive or want to avoid. If they find users abusive, they can report them to the social media moderators, who will remove their accounts if needed. 
Don't Follow Inappropriate Accounts
Although kids above 13 can use most social media, not everything on these platforms is appropriate for all ages. Some accounts share content with sexual, violent, or propagandistic themes that are not suitable for minors. Although major social media platforms moderate content shared by users, it is still possible to find rather suggestive content. 
Don't Hurt Others
Not seeing a face on social media sometimes makes children meaner than usual. But they need to know that written words hurt as much as spoken ones. Cyberbullying is as bad as bullying in the world out there. What goes around comes back around. If your disrespect someone, you'll be disrespected. So, for children's mental health and safety, it is necessary to teach children to be respectful towards others on social media. 
Don't Post Things that Jeopardise Your Character
Children need to know that whatever they post online may stay there forever, even if they remove them from their accounts. So, it's essential to keep in mind not to post pictures or videos of people in awkward situations or with indecent clothes. Also, it's necessary not to post offensive words or vulgar words in posts' captions or stories. 
Don't Judge by Likes
Children tend to be sensitive to the number of likes or comments they receive on their posts. They use them to assess their popularity. When they receive just a few likes, they feel neglected or marginal. However, we should remind them that the number of likes on a post alone doesn't determine the post's value or the poster's importance.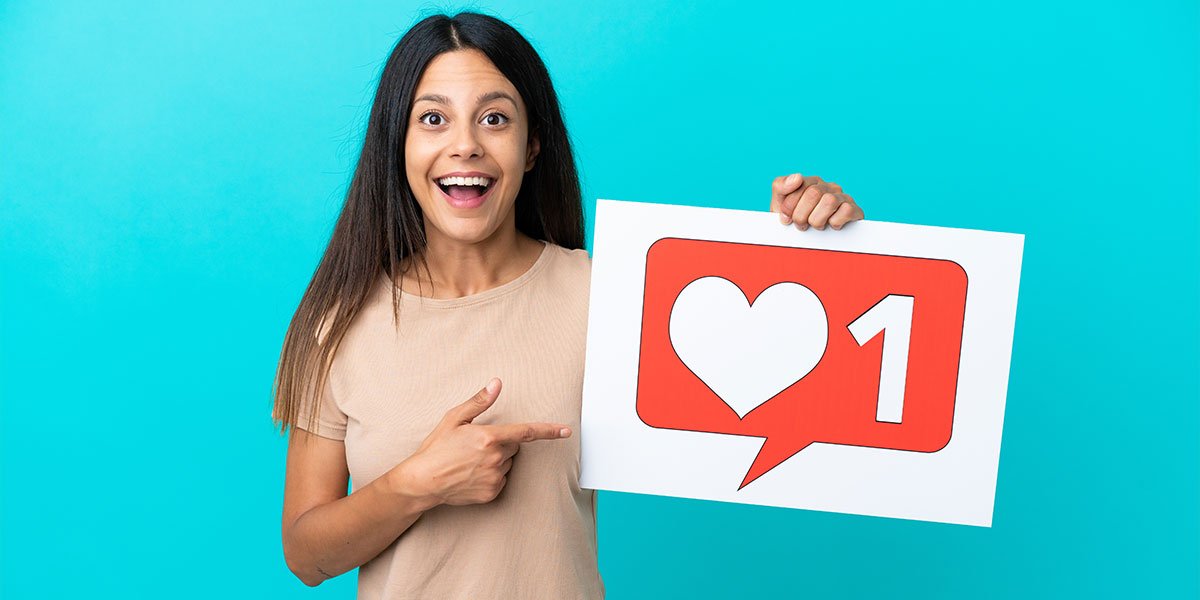 Report to Your Parents
Teach your child to report to you anytime somebody sends them a suspicious or threatening message, intrudes on or stalks them, or bullies them. Assure your kid that you're always there to support them. Don't scold them for their mistakes. This way, they'll be more willing to open up to you. 
Don't Hide from Parents
It's common for children to create two accounts, one they share with their parents and one with friends and everyone else. They tend to keep their second accounts secretive communicating with people or sharing content their parents would disapprove of. So, asking your child not to hide their social media activities from you is essential. 
Don't Overuse Social Media
Social media are addictive. Every time users open their accounts, they face endless new posts and stories with multiple themes. Therefore, spending hours liking, commenting, posting, and sharing on social media is natural. 
Excessive screen time (the time one spends using a smart device with a screen) has harmful effects on children's health. Too much screen time can lead to screen addiction and result in underachievement in life and school. 
To help your child manage their screen time, you can use Safes parental control app. Using Safes, you can allocate a daily limit for your child to use social media apps. Moreover, if your child is below 13 and therefore shouldn't use regular social media, you can block social media apps and their web panels on your child's phone, tablet, or computer.