Borderline Personality Disorder (BPD) is a complicated mental health illness that usually appears throughout adolescence or early adulthood. While it is less prevalent in children, it does happen. Early identification and assistance are critical for assisting children with BPD to lead satisfying lives. This blog post will look at borderline personality disorder in children, its diagnosis, and the necessity of intervention and therapy.
Recognizing BPD in Children: The Symptoms
Many of the signs of BPD in children coincide with typical juvenile behaviors and emotional changes, making it difficult to diagnose. However, there are various warning signs of BPD in childhood to look out for. Children with BPD frequently experience high and unpredictable emotions, ranging from great rage to melancholy in a matter of seconds. They may struggle with self-identity and have a chronic fear of abandonment, which can result in strong, volatile interactions with classmates, parents, or caregivers.
Other typical symptoms include impulsive and dangerous actions such as self-harm, drug misuse, or reckless driving, as well as recurring self-doubt and feelings of emptiness. It's important to remember that not all children with these behaviors have BPD, but if these patterns persist and interfere with their daily life, seeking professional help is essential. Symptoms of bpd in teenage girls and boys are alike most of the time.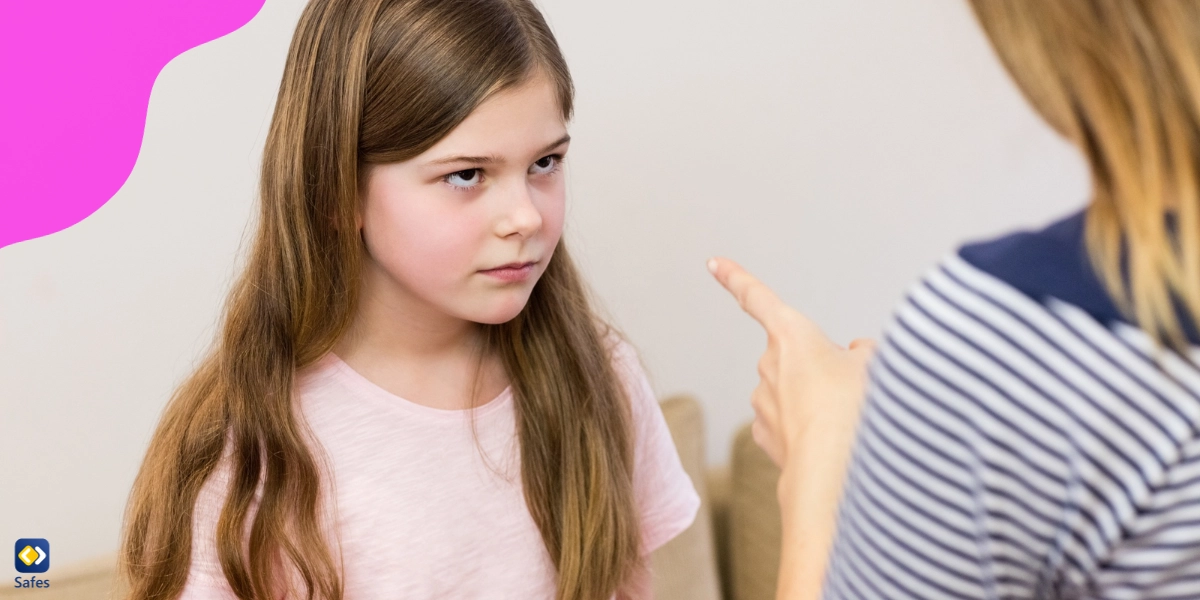 Understanding the Causes: A Complex Web
The specific origins of borderline personality disorder in children are unknown, however it is thought to be a mix of genetic, environmental, and neurological factors. BPD may have a hereditary propensity, which means it can run in families. Childhood traumas, such as abuse, neglect, or bereavement, can also play a crucial part in the development of the condition. Furthermore, specific brain anomalies in areas important for emotion regulation and impulsivity have been related to borderline personality disorder in children.
Disruptions in early connection with main caregivers can lead to the development of BPD characteristics. Children who are not shown constant affection and care during their formative years may suffer with emotional regulation, identity challenges, and a strong fear of abandonment. These environmental factors, combined with genetic vulnerabilities, can increase the risk of BPD in children.
Diagnosing BPD in Children: A Delicate Process
Diagnosis of borderline personality disorder in children is a sensitive and complex procedure that needs the expertise of mental health specialists. It frequently entails a thorough examination that includes interviews with the child, his or her parents or caregivers, and, in some cases, teachers or other relevant adults in the child's life. Children's BPD diagnosis criteria are like those for adults; however, symptoms may develop differently or be less severe.
A diagnosis is usually based on the existence of a consistent pattern of troublesome behaviors, emotions, and interpersonal issues. Mental health specialists determine if the kid satisfies the criteria for BPD while also taking into account the child's developmental stage and the influence of other variables like trauma or comorbid illnesses such as anxiety or depression. An early diagnosis is critical because it allows for prompt action and assistance.
How to Parent a Teenager With Borderline Personality Disorder
Parenting a child with borderline personality disorder can be a difficult task. For children with BPD, early intervention and therapy are important. The symptoms and mental turmoil associated with BPD can have significant implications, including self-harm, drug misuse, and even suicide attempts, if not treated properly. Many children with BPD, with the correct therapy, may learn to control their emotions, create stronger relationships, and live satisfying lives.
Individual child therapy, family therapy, and dialectical behavior therapy (DBT), a kind of cognitive-behavioral therapy particularly tailored for people with BPD, are all common treatment choices. You can also check out alternative therapies. Specific symptoms, such as sadness or anxiety, may warrant the use of medication. Parents, caregivers, and instructors must collaborate to offer a stable and supportive environment for the child, rewarding positive actions and assisting them in developing emotional regulation abilities.
How We Can Help
Safes Parental Control, available on iOS and Android, can assist parents with children exhibiting BPD symptoms in the following ways:
Monitoring Digital Activity: Safes helps parents keep an eye on their child's online behavior, which is particularly important when impulsive or risky behaviors are a concern. Parents can be alerted to potential issues or signs of self-harm in children such as searching for a specific filtered keyword, ensuring a swift response.
Setting Digital Boundaries: Safes allows parents to set limits on screen time and access to certain content. For children with BPD, maintaining routine and structure is crucial, and Safes can help establish a sense of predictability.
Enhancing Communication: Safes facilitates communication between parents and children. Open and honest discussions about emotions and challenges are vital for children with BPD, and Safes can serve as a platform to maintain a supportive dialogue.
Promoting Responsible Device Use: By encouraging responsible device use, Safes can help children with BPD learn self-regulation and impulse control, which are essential skills for managing their symptoms.
Safety and Crisis Prevention: Safes can provide a layer of security by allowing parents to track their child's location or receive alerts in case of a crisis, ensuring a timely response to potentially risky situations.
Overall, Safes can help parents create a secure and organized digital environment for their children with BPD, as well as improve communication and support. However, for full care, they should be utilized in combination with expert therapy and advice.
Conclusion
Finally, identifying and treating borderline personality disorder in children is critical for their well-being. While the path may be difficult, early intervention and adequate therapy may dramatically enhance a child's quality of life and assist them in navigating the difficulties of this disease. We can better aid children in their struggle against BPD if we understand the symptoms, causes, diagnosis, and the significance of immediate assistance.