In today's digital age, memories, milestones, and essential documents often find their home in the virtual realm. As families grow and evolve, so do their digital storage needs. But with a plethora of options available, how does one determine the best family cloud storage solution? It's not merely about gigabytes and terabytes; it's about understanding the unique dynamics and requirements of a family unit. From shared memories to diverse device preferences, from stringent security needs to user-friendly interfaces, the ideal cloud storage for families must cater to a wide spectrum of needs. Dive in as we explore the intricacies of selecting the best family cloud storage tailored for your family's digital journey.
Best Cloud Storage for Family Use: Understanding Family Needs for Cloud Storage
Families have unique needs when it comes to cloud storage, which means it's not just about the amount of storage space available but also about other things that can enhance user experience. In this guide, we'll delve into what families actually need in cloud storage:
Shared Access & Collaboration
Family life is filled with shared moments, from vacation snaps to school projects. Quality family cloud storage understands this shared dynamic. When it comes to preserving cherished memories, finding the best cloud photo storage for families is paramount. It should offer smooth collaboration features, allowing everyone to share and collaborate on files effortlessly. With varied permissions settings, you can ensure that essential files remain safe. The aim is to encourage collaboration while ensuring security and ease.
Families use a myriad of devices. A cloud storage solution should be genuinely cross-platform, syncing across Windows, macOS, iOS, Android, and web browsers. Choose a storage solution that ensures every device in the household is compatible.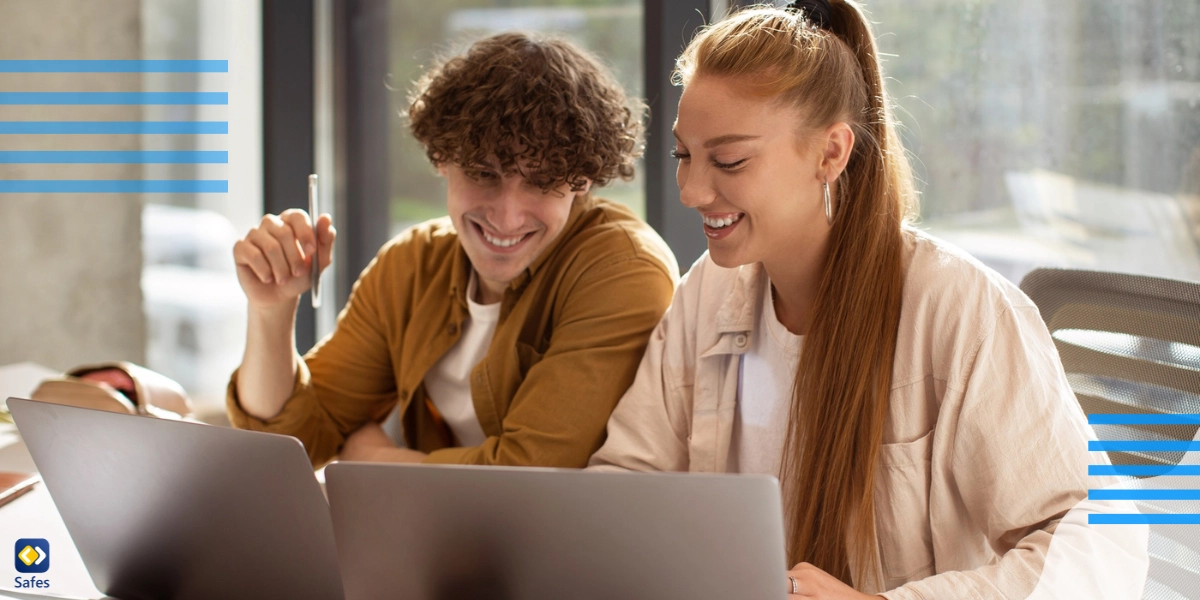 Privacy and Security
With families storing precious memories and vital documents in the cloud, the cybersecurity of the storage solution is crucial.
A reliable cloud storage system should have robust encryption, which acts as a protective shield, making stored data secure. Two-factor authentication (2FA) further enhances security. With 2FA, access isn't just password-dependent – a second verification is needed. This dual-layer approach ensures data remains safe.
Sharing is a hallmark of our digital age, but it shouldn't risk security. Shared links should be secure, preferably password-protected or time-limited. For families, the focus should be on both convenience and comprehensive security.
Ease of Use
For family cloud storage, usability is key. Whether it's Grandma saving a photo or a child backing up schoolwork, a complicated interface can lead to frustration. The ideal cloud storage should be user-friendly.
The interface should be intuitive, with easily recognizable icons. A search function is essential, allowing users to find files quickly. Mobile accessibility is also crucial, ensuring files are accessible on-the-go.
In essence, simplicity is the cornerstone of a family-friendly cloud storage. Every design decision should be made with the question, "Will this make it easier for all family members?" When the answer is a resounding 'yes', you know you're on the right track.
Backup and Synchronization
Imagine this scenario: little Timmy is working on his first school project and accidentally deletes the family vacation photos.  In the digital age, such mishaps are not only possible but almost a rite of passage. That's why backup and recovery options are a critical feature to consider in a family cloud storage solution.
Not every family member understands the ins and outs of digital files. Choose a cloud storage that offers easy backup and recovery processes. Automatic backup options are ideal, ensuring data is safe without manual intervention. Restoring files should also be straightforward, ensuring no memory is ever truly lost.
In essence, the best family cloud storage will act as a digital safety net, gracefully catching any missteps by any family member. After all, while accidents are a part of life, losing treasured memories shouldn't be.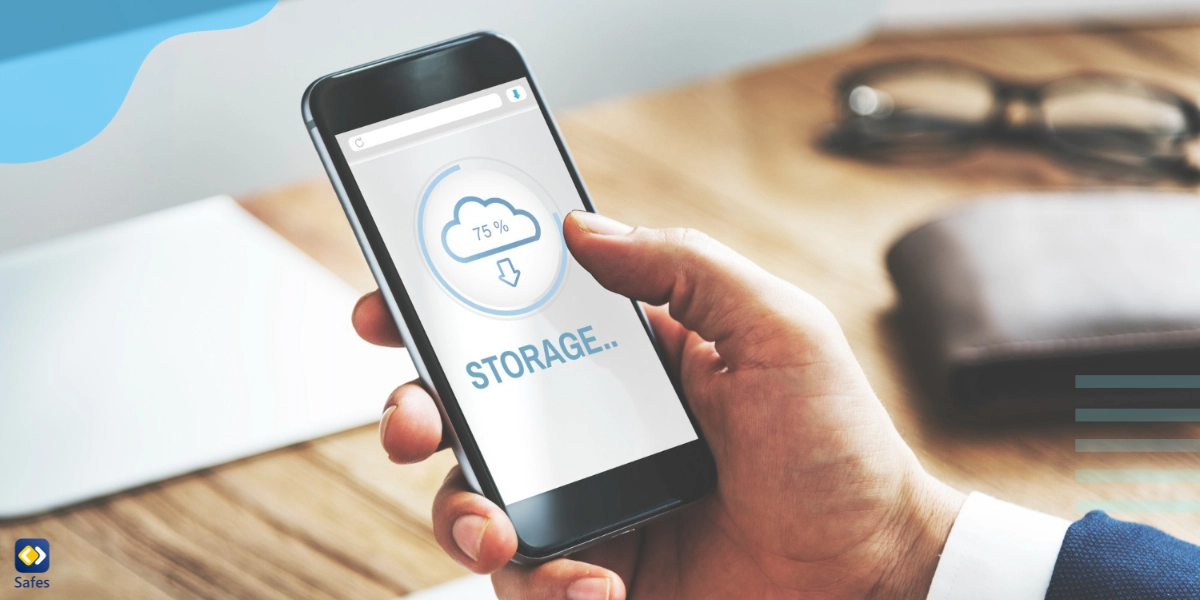 Choosing the Best Cloud Storage for Family
Navigating the vast expanse of the digital realm can be daunting for many, especially when considering the diverse age and tech proficiency within a family. Grandmother might cherish the memory of typewriters, while the teenager effortlessly dances through the latest apps. Amid this spectrum, the need of the hour is a cloud storage solution that embodies simplicity and intuition, ensuring no family member feels daunted.
Google Drive is more than just storage; it's an all-encompassing digital ecosystem. With integrated tools like Google Docs and Sheets, families have a platform to craft, share, and reminisce. Its universal accessibility, spanning from Windows laptops to Android phones, ensures inclusivity. The interface, with its clean and straightforward design, makes even the most tech-averse member comfortable uploading cherished memories. However, some might find its data handling a tad unsettling. While encryption is a given, potential scanning of data for ads can be disconcerting. Additionally, ensuring perfect sharing settings might prove intricate for some, risking unintentional data exposure.
iCloud, for those nestled comfortably in Apple's embrace, is almost poetic. Seamlessly integrating with Apple devices, it stands as a paragon of backup and synchronization. Its design, streamlined and intuitive, feels tailored for Apple loyalists. However, this strong Apple inclination might feel isolating for non-Apple users, particularly with the noticeable absence of a dedicated Android app. The 5GB free tier, in the grand scheme of family data, seems minuscule.
OneDrive, Microsoft's digital vault, offers an experience akin to coming home for those familiar with Microsoft 365. Its integration with Microsoft Office's online suite facilitates collaborative creativity. Known for its backup capabilities, it safeguards memories and documents with a commendable zeal. Yet, it's not without its quirks. The free offering might feel a smidge tight for extensive family needs, and occasional performance hiccups might require some patience.
The Best Cloud Storage for Family Sharing: How Much Does It Cost?
In the realm of digital economics, the balance between affordability and storage is key. According to USAToday, Google Drive offers a generous gift of 15GB, free of charge, to its users. For those who desire more space, plans reach up to a vast 30TB, with prices ranging from a pocket-friendly $1.99 a month to a substantial $299.99. Microsoft's OneDrive begins with a more modest 5GB for free. Yet, for those whose digital archives burgeon, a modest monthly fee of $1.99 can fetch 100GB of storage. And for the more committed, Microsoft 365 offers even larger storage solutions on an annual basis.
Apple's iCloud starts its users off with a complimentary 5GB, with options to expand up to 2TB for $9.99 a month. For families that seek to weave their digital lives together, both Apple and Google present family plans that accommodate up to six members under one account umbrella. Not to be outdone, OneDrive's family plan provides an impressive 1TB of storage space per user, suitable for up to six users, at a cost of $9.99 per month, according to TechRadar. As families charter their course through digital waters, these clouds overhead promise a storage haven, tailored to fit every byte and budget. Amidst all these choices, beware of digital hoarding – your cloud isn't a virtual attic!
The Role of Parental Controls in Cloud Storage
In the age of digital sharing, parental controls have become an indispensable tool for families. Remember, every upload and share contributes to the digital footprint for children, shaping their online identity. Just as Windows parental controls safeguard children's online and offline experiences, cloud storage solutions should also offer robust parental controls. A platform like Safes (available on iOS and Android) ensures that children's access to shared family content is monitored and restricted when necessary. Whether it's filtering out potentially harmful content or setting screen time limits for device usage, these controls play a pivotal role. This ensures that while families can share and store memories, they also maintain a safe and controlled digital environment for younger members.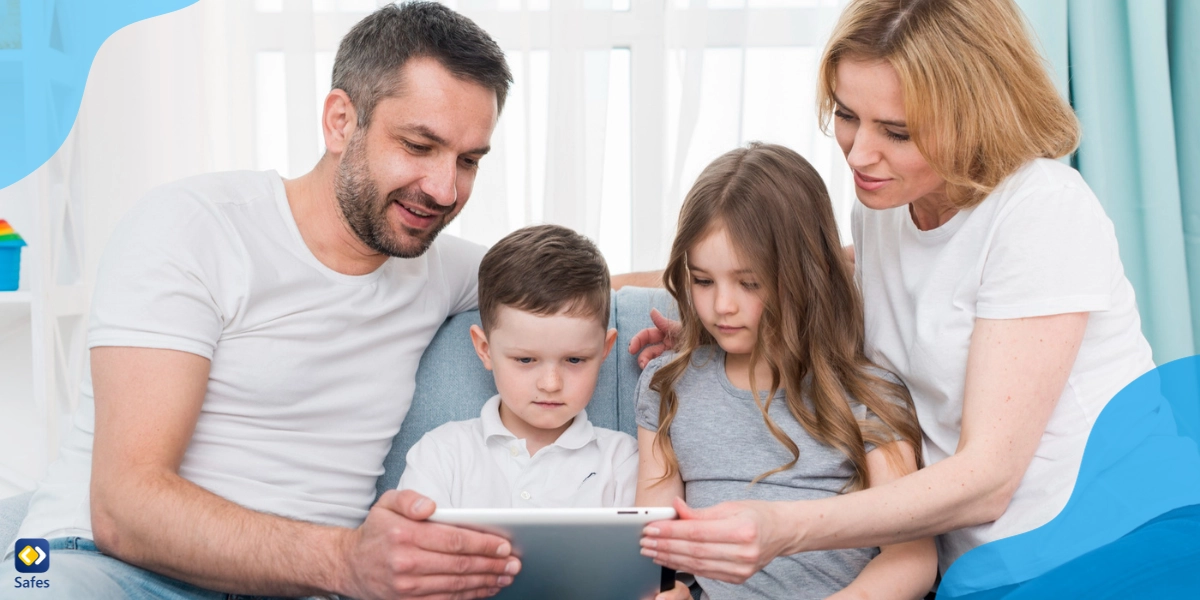 Conclusion
Selecting the right family cloud storage hinges on more than just capacity. Consider shared access, cross-platform compatibility, robust security, user-friendliness, and reliable backup features. Whether it's Google Drive's vast ecosystem, iCloud's Apple-centric integration, or OneDrive's Microsoft familiarity, the choice should cater to your family's unique needs. Weigh the benefits against costs and prioritize features that resonate most with your family's digital habits. In this digital age, making an informed decision ensures your memories and essential documents find a safe, accessible, and collaborative digital haven.