Friends might just be the most famous sitcom in the world. The series was famous when it aired, attracting 52.46 million viewers for its finale, and has remained famous since; an impressive feat given that the finale aired in 2004. The series has a specific age rating when it aired, but since then, cultural norms have differed and many of the jokes might seem inappropriate nowadays. Movie parental rating guides are usually easier to find than TV series since a whole series must be considered. The resurgence of Friends's popularity on streaming services such as Netflix and HBO Max justifies us taking another look at the series' jokes, characters, and storylines. In this blog post, we'll look at Friends's age rating and see if it's appropriate for kids or not.
Friends Age Rating for Kids
Friends was given the TV-PG label during its runtime. TV-PG means that parental guidance is suggested. This is how the Federal Communications Comission defines TV-PG: "Many parents may want to watch it with their younger children. The theme itself may call for parental guidance and/or the program contains one or more of the following: moderate violence (V), some sexual situations (S), infrequent coarse language (L), or some suggestive dialogue (D)."
Most other English-speaking countries such as the United Kingdom and Canada have similar age ratings to the US when it comes to this popular sitcom. If you take one look at the IMDB Friends Parental Guide, you'll see that most countries have an age rating that corresponds to 14+. Why is Friends rated TV-14 in most countries? Because most countries have the same rules that apply to TV guidelines.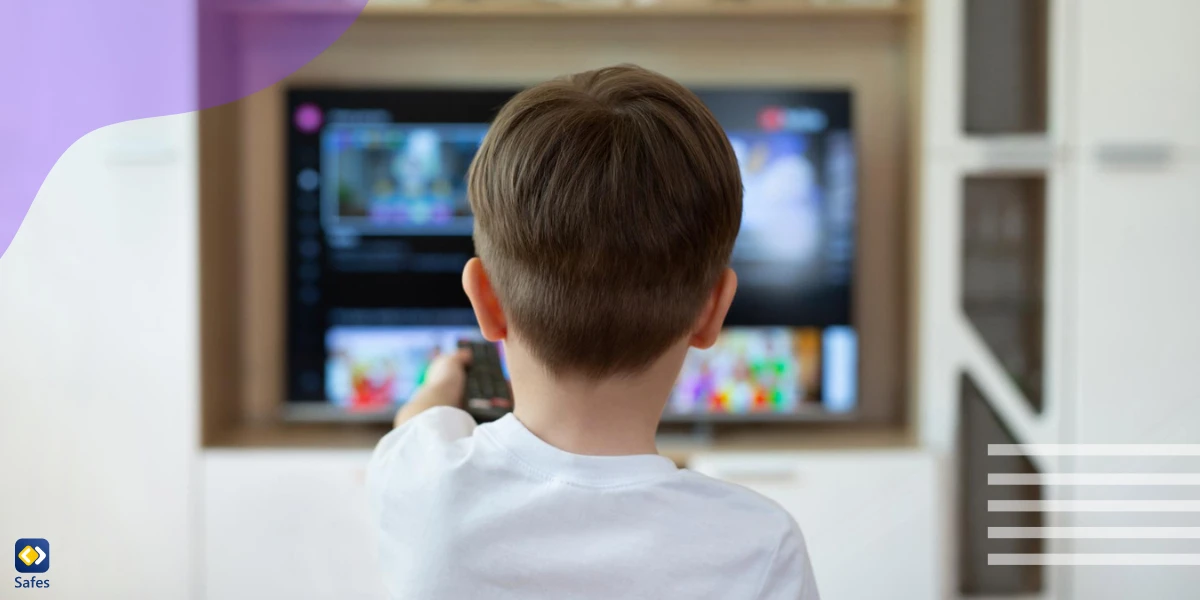 Analyzing the Content of Friends
When you google Friends, the summary that comes up goes like this: "Follow the lives of six reckless adults living in Manhattan, as they indulge in adventures which make their lives both troublesome and happening." Does this seem troubling to you?
There are six main characters in the show:
There's Joey, who prides himself on being able to pick up girls, sleep with them in his apartment, and not call them ever again.
There's Chandler, Joey's roommate, who's desperate for women, extremely sarcastic, and has a boring job that no one can remember. Also, the fact that some characters think he's gay makes him the butt of some jokes.
There's Monica, who lives with Rachel right next door to Chandler and Joey. She's obsessed with cleanliness which could be diagnosed as OCD.
There's Ross, Monica's brother, who doesn't live anywhere near the four main characters. He's a paleontologist, something his friends make fun of. In a nutshell, he's the geek of the group and the main joke regarding his character is that he gets a lot of divorces.
There's Rachael, who lives with Monica. She's in a constant will they/won't they situationship with Ross.
Finally, there's Phoebe. She might be best described as a hippie. She talks about her dark childhood in a non-challan manner and is considered the weirdest of the group.
The groups spend their day at a café called Central Perk in New York or hang out at each other's apartments. All in all, the sitcom situates each of these characters in their 20s trying to maneuver dating, work, and friendships.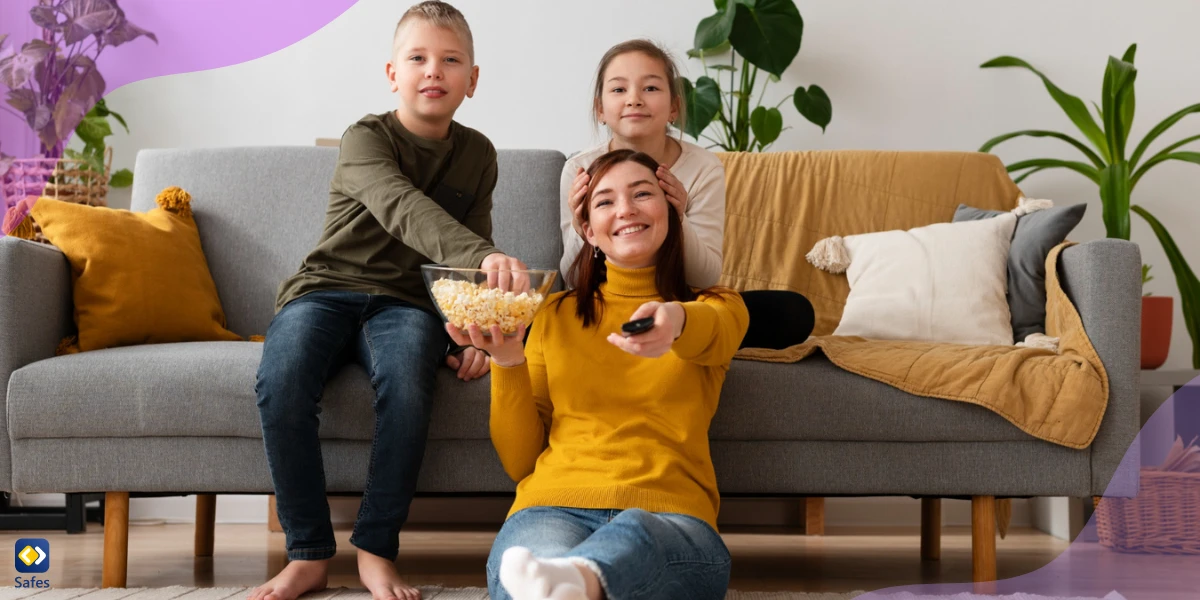 Parental Concerns and Considerations
Some of the jokes in Friends are outdated. For example, in one episode two of the characters get a male nanny. Ross, one of show's main characters becomes extremely uncomfortable with the idea of a male nanny, first asking him if he's gay, and then starting to hate on the nanny for being careful and kind with the child. The nanny's traits, feminine ones, make Ross's comedy, which is extremely funny, uncomfortable to watch in this day and age. Though, one could argue that the whole point of the episode is to make fun of the stereotypes Ross has in his mind.
Another concern is that there's a lack of racial diversity among the characters. The main characters are all white, though there is gender diversity among them. Though the show features hundreds of minor characters, many of whom the characters date, there's only one significant black character who dates one of the main characters.
The main concern that many parents might consider is regarding the sexual tension between the characters. Characters constantly reference having sex with each other, seeing each other naked, and such in their jokes. Since they're friends, these jokes make sense, but some families might not be comfortable with their children hearing these jokes.
Friends does have a lot of great values that kids can learn from. The most obvious value is friendship. Even when the characters get into fights or misunderstandings, they always accept each other and apologize for their behavior. Another example is that all the characters are against smoking. Chandler, the only smoker in the gang, has to bicker with his friends over smoking constantly. On the other hand, drinking is promoted throughout the series and some characters commit inappropriate acts when drunk.
Conclusion
In conclusion, understanding the age rating and content safety of TV shows like "Friends" is vital for responsible parenting. By assessing the age appropriateness and potential impact on children, parents can make informed decisions about what their kids watch.
Is Friends appropriate for 10-year-olds? Not in its entirety. But with parental guidance maybe some episodes can be watchable. The same goes for questions concerning whether Friends is appropriate for 11-year-olds, 12-year-olds, and above. By prioritizing content safety, parents can foster a healthy media environment for their children and encourage responsible media consumption.
If your child is binge-watching their favorite TV series too often and you feel like they need a break, use the parental controls on their device such as Windows parental controls, or use a parental control app like Safes. You can download Safes on iOS and Android right now.