Children are increasingly having access to cell phones at earlier ages in an era when technology plays a vital part in our everyday lives. While these gadgets provide many educational and recreational benefits, they also expose children to potential risks such as spam. Unwanted texts, calls, and adverts are not only bothersome, but they may also jeopardize your child's privacy and security. As a concerned parent, you must take proactive efforts to block spam on phones, especially your child's, in order to provide a secure and happy digital experience.
Understanding the Types of Spam
Before you think of answering the question of "how do I stop getting spam calls?", it's essential to understand the different forms it can take. Spam on children's phones may include unsolicited text messages, phone calls from unknown numbers, robocalls, and even inappropriate advertisements in apps or games, and social media scams. Cybercriminals and advertisers often target younger audiences, making it imperative for parents to stay informed about the evolving nature of spam. By recognizing the various forms it can take, you can implement targeted strategies to block each type and create a safer online environment for your child.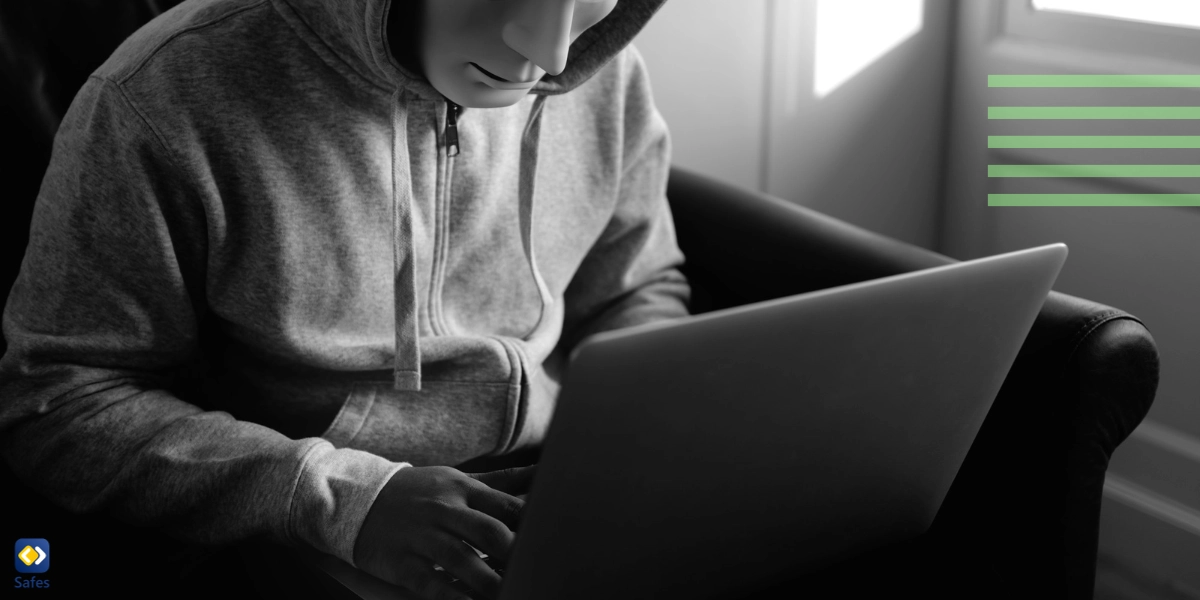 Use Parental Control Apps
Using parental control applications to block spam on phones is one of the most effective methods to do it. These apps include a variety of capabilities that allow you to filter and monitor your child's digital activity. Look for programs that provide spam filtering, allowing you to stop unsolicited calls and messages. Furthermore, parental control applications frequently let you establish time restrictions, monitor app usage, and even track your child's whereabouts. This comprehensive strategy guarantees that your child's general online safety is addressed in addition to spam blocking. Our suggestion is that you use Safes, our third-party parental control application available across multiple platforms including iOS and Android. Safes has all of the features you need to block scam numbers and more.
Enable Built-in Phone Features
Most cellphones include capabilities that enable users to block all scam calls and texts. Use these native settings to offer an extra layer of security to your child's device. You can establish blocklists for certain numbers on both Android and iOS devices, guaranteeing that calls and texts from undesired contacts are instantly refused. Explore the settings menu on your child's phone to identify and enable these options, which may then be tailored to your individual tastes. For example, there are methods to block spam calls on iPhones.
Educate Your Child About Safe Online Practices
While technology solutions are critical, educating your child about safe online habits is also critical. Teach children about scams and to be cautious when clicking on links or installing applications and not to reveal personal information with unfamiliar persons. Encourage open discussion about their internet experiences so they may report any questionable behavior. You enable your child to actively engage in their own online safety by instilling a feeling of responsibility and knowledge in them. This will help them stop phishing calls by recognizing them early on before it's too late.
Regularly Review App Permissions
Many spam-related difficulties are caused by programs seeking too many permissions, resulting in unwanted adverts and notifications. Examine the permissions allowed to each app on your child's phone on a regular basis and deactivate any unneeded access to personal data. This method not only improves privacy but also decreases the possibility of spam invading your child's smartphone via seemingly benign applications.
Set Up Whitelists
Make a whitelist of permitted contacts for your child's phone. This guarantees that only calls and texts from known and trustworthy persons are permitted. Whitelisting offers an additional degree of security by limiting communication to pre-approved contacts, reducing the possibility of unwanted spam invading your child's phone.
Regularly Update Software
Keep your child's phone software up to date in order to take advantage of the most recent security features and upgrades, blocking spam on phones in the process. Patches for vulnerabilities that spammers may exploit are frequently included in software upgrades. By keeping the device's operating system and apps up to date, you improve its overall security and reduce the likelihood of spam infiltration through obsolete software.
Activate Do Not Disturb Mode
Make use of your child's phone's Do Not Disturb option, especially during scheduled quiet hours or study time. This function mutes calls and alerts from unknown or undesired people, limiting disturbances and reducing the likelihood of your child receiving spam during critical moments such as studying or sleeping.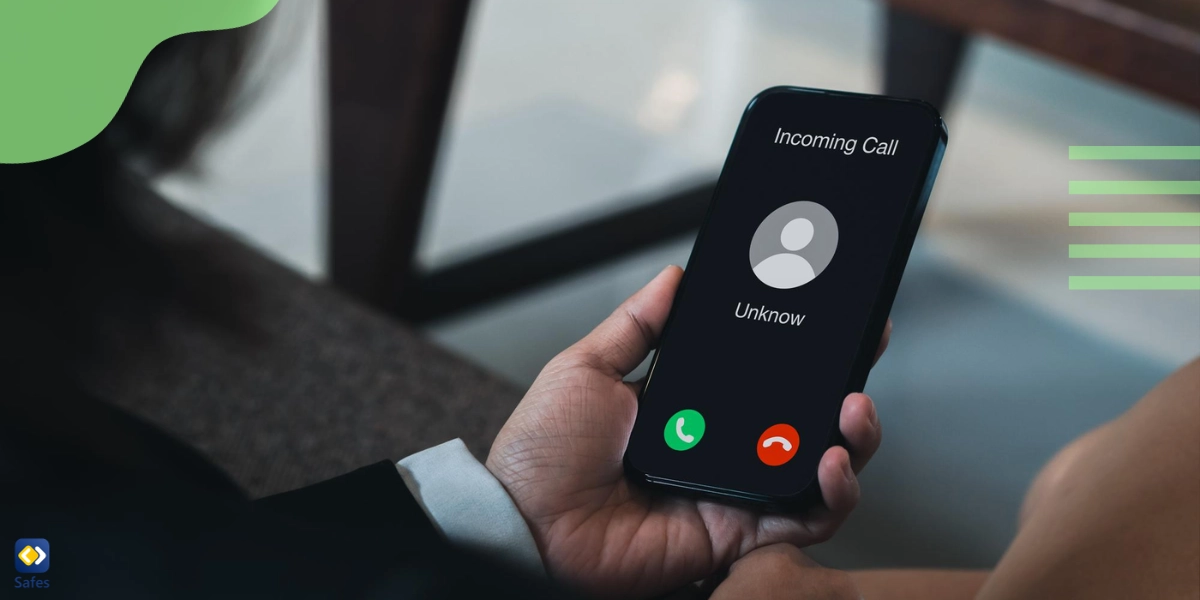 Teach Safe Browsing Habits
To lessen the danger of your kid seeing spam on the internet, teach them about safe browsing habits. Insist on just accessing reliable websites and avoiding clicking on pop-up adverts or questionable links. Teaching your child to be skeptical online strengthens their digital defenses against numerous types of spam and other cyber dangers. There's no fool-proof way to block spam calls and messages every time so educating your child is extremely important.
Regularly Monitor App Downloads
Actively supervise the apps your child downloads and installs on their phone. Ensure that the apps come from official app stores and have positive reviews. Monitoring app downloads helps prevent your child from inadvertently installing malicious or spam-related applications that could compromise the security of their device and expose them to unwanted content.
Conclusion
In this blog post we covered various methods on how to stop getting spam phone calls and texts. Protecting your child from spam on their phone requires a multi-faceted approach, combining technological solutions with open communication and education. By staying informed about the various forms of spam, using parental control apps, enabling built-in phone features, educating your child, and reviewing app permissions, you can create a secure digital environment where your child can explore and learn without unnecessary exposure to spam-related threats. By taking these proactive steps, you empower yourself as a parent to ensure that your child's online experiences are both enjoyable and safe.