In today's world, spam calls have made answering the phone a frustrating task. For parents, however, this isn't just about irritation – it's also about keeping their children safe in the digital age. These unwanted calls disrupt daily life and can even put your child's privacy and safety at risk. In this blog, we'll explore the problem of spam calls and provide straightforward strategies on how to turn off spam calls on iPhone, creating a safe and peaceful digital space for your child.
The Threat
Before we dive into the solutions, it's crucial to understand the types of spam calls that could potentially target your child. These include telemarketing calls, phishing scams, fraudulent calls, and inappropriate content. Telemarketing calls may try to sell products or services to your child, potentially leading to unwanted expenses. Phishing calls, on the other hand, aim to extract personal information, which can put your child at risk of identity theft or other forms of fraud. Inappropriate content calls may expose your child to explicit or disturbing material, causing emotional distress or shame.
The constant barrage of spam calls can be incredibly irritating and disruptive for your child. Receiving numerous unsolicited calls can lead to heightened stress levels and decreased concentration, particularly during important activities such as schoolwork or leisure time. The persistent annoyance and intrusion into your child's personal space can be mentally taxing, impacting their overall well-being and peace of mind.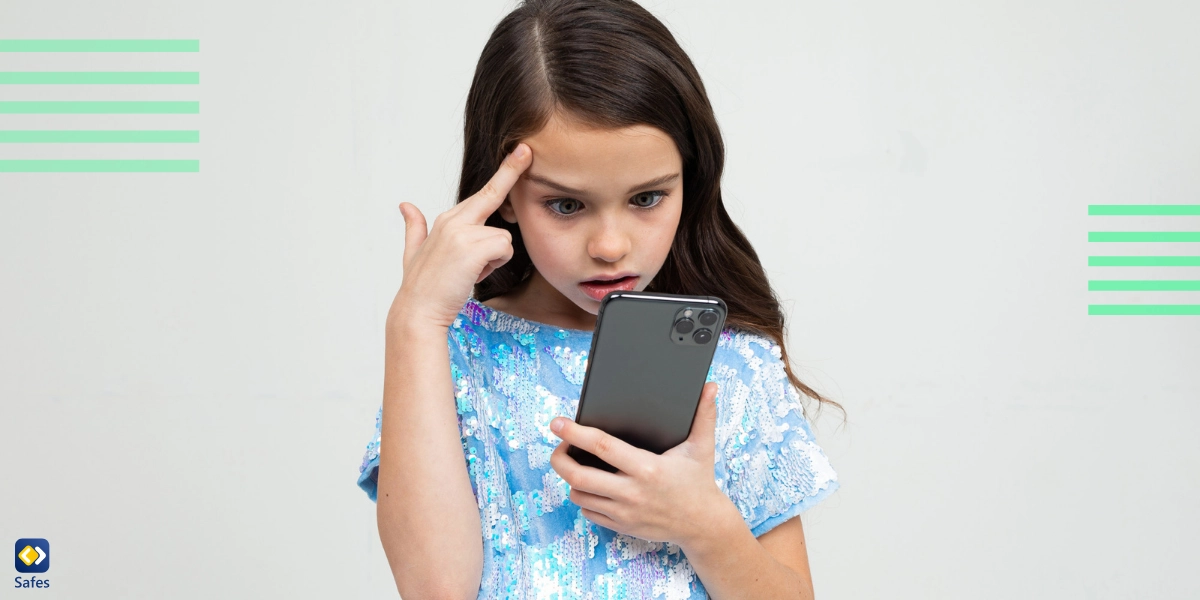 Enabling Built-in iPhone Features
If you want to stop spam calls, iPhone has a range of built-in features that can significantly reduce the risk of unwanted disruptions. Two of the most effective features for this purpose are "Do Not Disturb" and "Silence Unknown Callers." Let's take a closer look at how each of these functions can help you prevent spam calls.
Do Not Disturb Mode
How do you turn off spam calls on iPhone? The Do Not Disturb feature on iPhones is a built-in feature that can be invaluable in preventing spam calls from interrupting your child's daily routine. By activating this feature, you essentially create a barrier between your child's device and incoming calls, messages, and notifications, providing a quieter and more focused environment.
The beauty of Do Not Disturb is its customizability. You can schedule this mode to turn on during your child's class hours, study time, or bedtime, ensuring they are not disturbed by spam calls during crucial moments. To enable Do Not Disturb, follow these simple steps:
Open the Control Center by swiping down from the top right corner of the screen (iPhone X and later) or swiping up from the bottom of the screen (iPhone 8 and earlier).
Tap the crescent moon icon to activate "Do Not Disturb."
You can also schedule Do Not Disturb by going to Settings > Focus > Do Not Disturb > Set A Schedule.
Silence Unknown Callers
Another powerful tool in your arsenal against spam calls is the Silence Unknown Callers feature. This function does precisely what its name suggests—it silences calls from numbers not saved in your child's contacts, or the ones your child hasn't interacted with before, sending them straight to voicemail. This is particularly effective in reducing the chances of spam calls going through.
To block spam calls on iPhone using Silence Unknown Callers, follow these steps:
Go to Settings on your child's iPhone.
 Scroll down and select Phone.
 Toggle on Silence Unknown Callers.
With this feature active, your child will no longer be disturbed by calls from unfamiliar numbers, providing an additional layer of protection against spam calls.
Blocking Specific Numbers
In case there is a particular number that's been spamming your child's phone, you can manually block it. To block spam calls on iPhone, do the following:
Open the Phone app.
Go to the Recents tab.
Tap the 'i' icon next to the spam number.
Scroll down and select Block this Caller.
This simple action will prevent any further calls, messages, or FaceTime calls from the blocked number. Keep in mind that periodically checking your child's blocked numbers list is essential to ensure that persistent spammers don't find a way to disturb them.
Monitoring and Setting Rules
In addition to iPhone's built-in features, you can explore parental control apps designed to protect your child's online experience. These apps often include robust spam call blocking features, along with other parental controls such as internet filtering, app usage monitoring, and location tracking.
In the vast world of parental control apps, Safes is one of the most popular ones that allows you to see your child's text messages, access their contact and call history list, and block those spam callers. Using a parental control app like Safes is a superior option compared to the ones that we introduced earlier because its features go far beyond the simple blocking of spam callers. So, download Safes today and protect your child against all sorts of internet dangers!
Prioritizing Education
To keep your child safe from annoying spam calls on their iPhone, the secret sauce is talking to them about the risks of sharing personal info with strangers on the phone. Research even shows that when children understand the dangers of the internet, they tend to play it safe online.
Sit down with your child and tell them why they shouldn't share their name, school, or home address with strangers over the phone. It's like arming them with a protective shield. Encourage them to always come to you if they ever receive strange calls or messages. You become their trusted guide in this digital journey, and they'll know they can rely on you to help them stay out of harm's way.
Conclusion
If you and your child are bothered by countless unwanted calls and are wondering how to prevent spam calls on iPhone, you can choose one of the three methods mentioned earlier: using iPhone's built-in features, manually blocking numbers, or using parental control apps. By educating your child about the dangers of sharing personal information, you can ensure they'll make wise choices in critical situations. Stay vigilant and actively engage in your child's digital journey to keep them protected from spam calls and other potential threats.