If used responsibly _and in the case of children, with parental moderation_ social media can be a great tool to connect us to friends and family. But we should always watch for the messages and comments we receive from strangers on these platforms because they may contain scams. Scammers are always on the look for new ways to prey on victims on social media, and children tend to fall into their traps more easily than adults. So, if you are a parent, you must teach your little one the dangers of social media scams and how to stay safe.
In today's blog, we will discuss some of the most common examples of social media scams and their effects on victims. We will also provide tips and strategies for keeping your kid safe from scams.
Common Types of Social Media Scams
Here are some of the common examples of scams on social media:
Phishing scams: In phishing scams _which are the most common social media scams_ hackers use fake emails, messages, or links that seem to be from a legitimate source to trick you into revealing sensitive information, such as passwords and credit card details.
Fake profiles and catfishing: Catfishing means creating fake social media profiles to lure you into online relationships or scam you out of money. Catfishers often use attractive profile pictures and phony information to gain the trust of their subjects.
Online shopping scams: In online shopping scams, scammers offer low-price products to attract you to purchase. But the goods are often fake or never delivered. Sometimes they create fake e-shops that not only provide no product but also collect your personal information.
Money and investment scams: Money and investment scams offer high returns on investment with little to no risk but are often too good to be true. They get you to invest in a scheme or business opportunity that promises quick profits, but you end up losing your money.
Sweepstakes and lottery scams: Sweepstakes and lottery scams are fake notifications of winning a prize or lottery, requiring you to pay a fee or provide personal information to claim your prize. The prize never materializes, leaving you with financial loss and compromised personal information.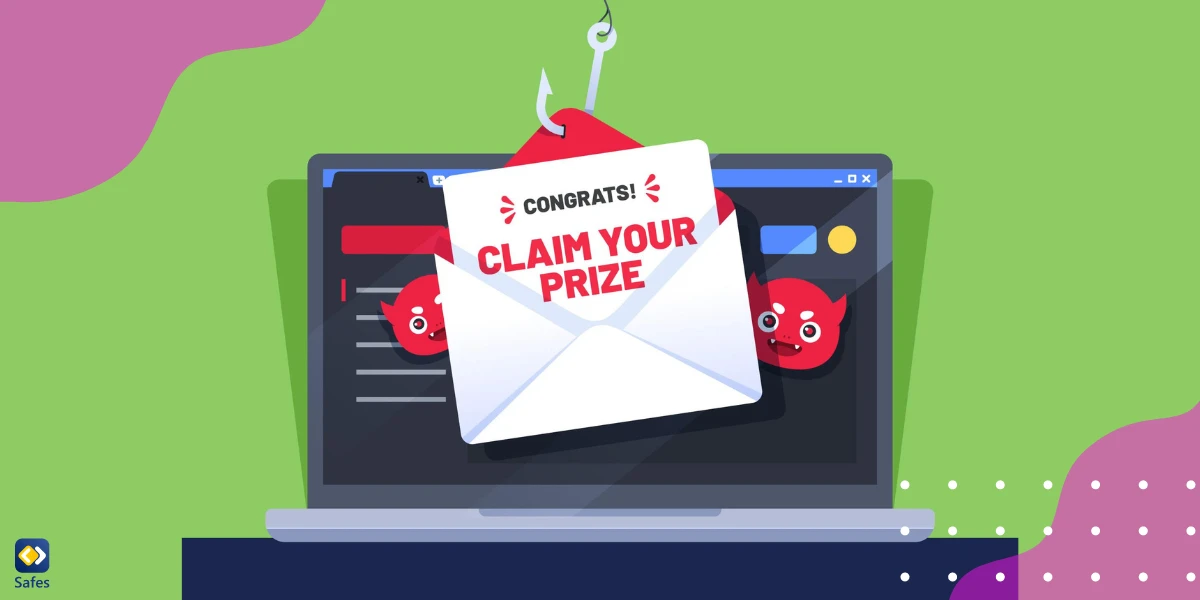 Impact of Scam on Children and Parents
Social media fraud can have severe emotional consequences, especially for children and parents. According to a study by the Australian Institute of Criminology, victims of social media fraud experience a range of negative emotions, including:
Anger
Frustration
Embarrassment
These feelings can be more intense for parents who unknowingly expose their children to danger through their social media accounts.
Scams also have financial consequences. Social media fraud victims can lose significant amounts of money. Loss of money can be devastating for families who were lured by scams' financial promises because they were already struggling financially.
How to Avoid Scams on Social Media?
Well, first things first, it's important to be aware of suspicious messages and requests. If you receive any unsolicited messages or requests from people you don't know, it's best to ignore them. Also, keep an eye out for fake profiles. If a profile has little to no activity, few followers, and only a few pictures, it may be a fake profile. Another thing to watch out for is unusual payment requests and financial promises. If someone is asking for money upfront or promising unrealistic financial gains, it's most likely a scam. Always be careful and stay alert when it comes to social media scammers!
In the following, we'll offer you some tips and strategies that you use to protect both your kid and yourself from the risks of social media scams.
Strategies for Children and Parents to Avoid Social Media Scams
There are three key tactics you can use to stay safe on social media:
Educate your child about online risks: You should talk to them about the importance of protecting their personal information and avoiding suspicious messages or requests. They won't be able to defend themselves if they don't know what risks are crouching on the internet.
Put up privacy and security settings: Set strong passwords, enable two-factor authentication, and adjust privacy settings to limit the amount of personal information shared on social media.
Promote critical thinking: You and your child should be cautious of unusual payment requests and financial promises, watch out for fake profiles, and be aware of phishing scams that may trick you into giving away your personal information.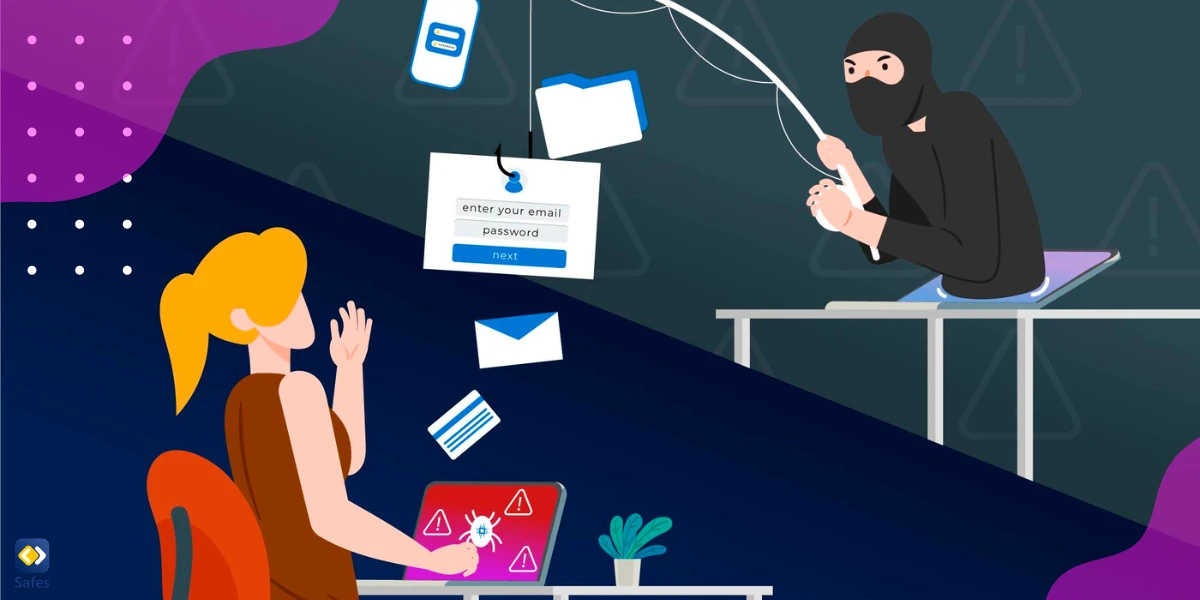 Reporting Scams and Seeking Help
It's really important to know what to do when you encounter a social media scam or if you ever fall victim to one.
The first thing you should do when you receive a scam is to report it to the moderators of the platform you're using. Then you should block the sender to avoid receiving more scams from them. Some cases of fraud may require you to report to authorities like the Federal Trade Commission or your local police department. We advise you to investigate the issue if you believe there's a team behind these scams, and they might target many more people like you.
If you have been scammed, contact the police to investigate the cybercriminals. Other than that, there are some online resources that can support you legally, like the Better Business Bureau or the National Cyber Security Alliance. For emotional support, reach out to friends, family, or even a therapist if you feel overwhelmed. Remember, you're not alone, and there are people who can help you through this.
How Can Safes Help Avoid Scams on Social Media? 
The Safes parental control app is a handy tool for you if you are worried about your child being scammed online. The app allows you to monitor and control your child's social media activity, ensuring that they are only interacting with safe and legitimate people. By tracking your child's online behavior, you can identify any potential scams or fraudulent activities and protect them from harm.

Besides, the app's filters can be set up to block inappropriate content, limiting their exposure to scams and other harmful online content. With Safes, you can rest assured your child is safe online and protected from the many dangers that come with social media use. Safes is available on all Android, iOS, Windows, and Mac devices. Use the links below to learn about how to put parental controls on different devices using Safes:
Conclusion: Empower Your Kid Against Social Media Scams
Scammers are always brushing up on their methods of tricking people on social media. But with the tips and strategies we talked about in this blog, you can protect yourself and your child from falling victim. If you ever encounter a scam on social media, be sure to report it to the platform and authorities right away and block the sender. When scammed, it's always a good idea to seek help and support from legal organizations and the police. Don't shy from reaching out to friends, family, and therapists for emotional support.
Finally, if you wish for more protection for your child against social media scams, consider using a parental control app like Safes to monitor and control their social media activity.