From documentaries to inspirational films, a movie parental rating guide can help you find something appropriate for your child to enjoy. When choosing a movie to watch with your family, these ratings can be very helpful. They can tell you whether or not a movie is appropriate for your children and also give you an idea of what content to expect. Keep reading to learn everything you need to know about the parental rating guide to movies! 
What is Parental Movie Rating
Parental movie rating is a guideline developed to help parents be aware of the content that their children will consume. These guides are developed by rating organizations which are typically made up of entertainment industry experts who create and monitor sets of rating standards. Each type of media has its own set of rating guidelines, for example, games are rated by Entertainment Software Rating Board (ESRB).  
While these ratings can be helpful, parents are encouraged to do their own research. Each media rating system has to be fully understood to be aware of what type of content it may include. Because ultimately, it is up to parents to determine whether or not the content is appropriate for their children. The ratings are just a tool to prevent the consequences of children watching movies not suited their age. 
Parental Movie Rating Organizations
Most countries have their own rating system, which is established by a movie rating organization. At least 64 of these systems are currently used around the world. These ratings are used for TV programs and films.  
TV ratings are classified by broadcast and cable television networks as well as program producers. On the other hand, movies are voluntarily rated based on their content to address a film's age appropriateness. The most common movie rating organizations are: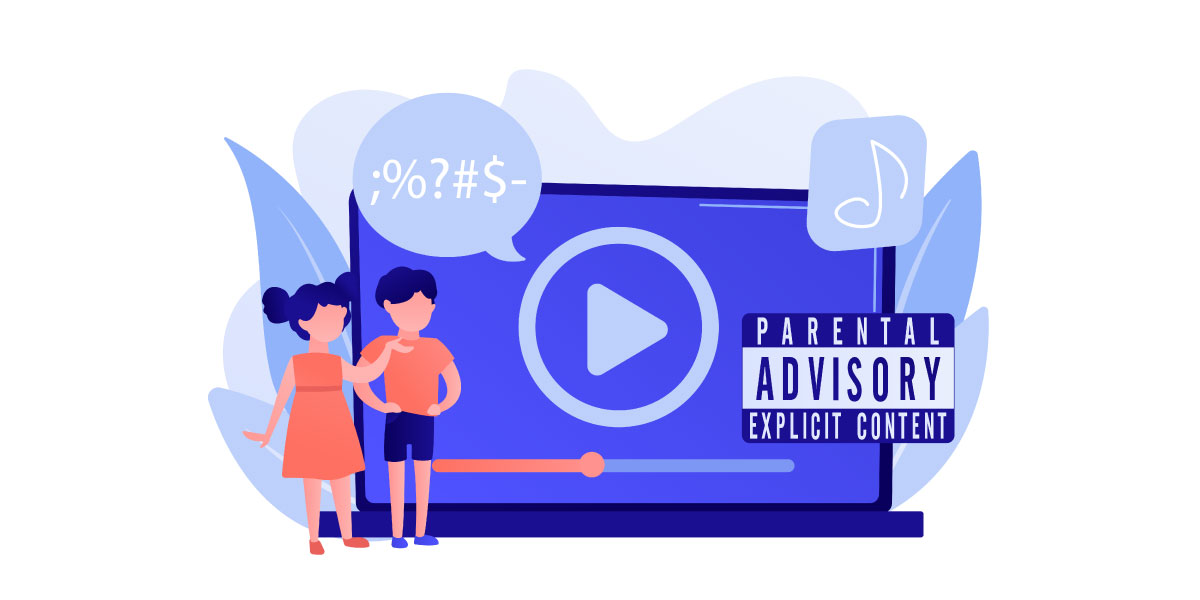 Movie Advisory Labels
In addition to the different rating guides for indicating the appropriate age rating of a film, there are labels that indicate the content of the film. According to the Los Angeles Times, each advisory label is placed into one of four categories shown in the infographic below. Based on these labels you can make sure to be fully informed about the movie you want to watch with your child.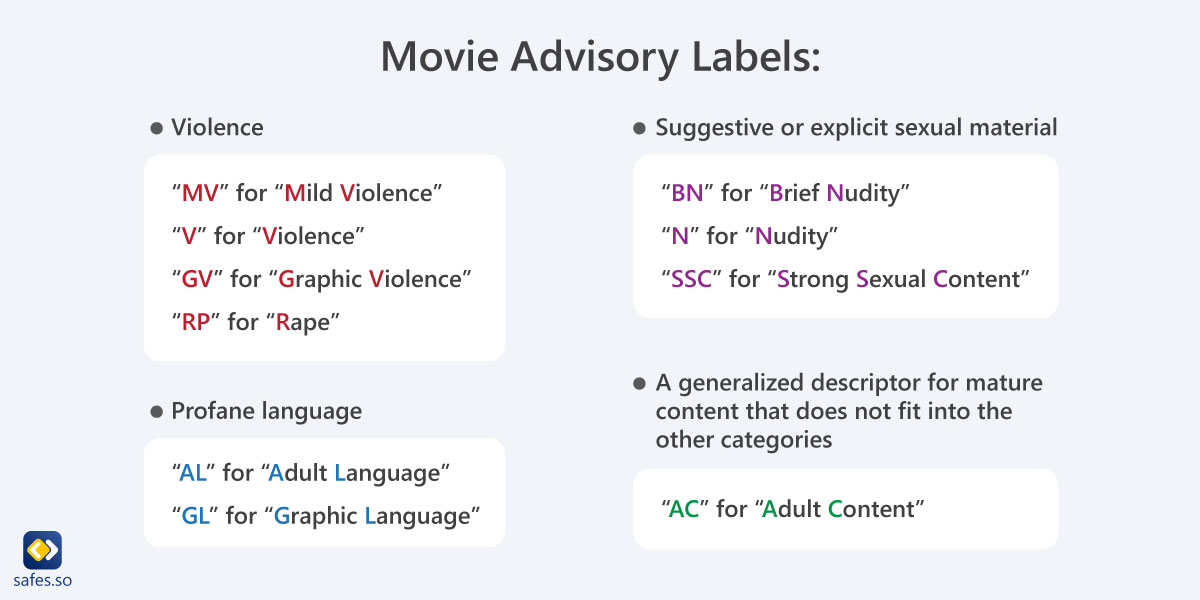 How to Choose a Good Movie?
There are a lot of great movies out there, but not all of them are appropriate for kids. So how can you tell if a movie is good for your child? To help, here are a few tips: 
Check the age rating. The age rating system is designed to give you a general idea of a movie's age-appropriateness.

 

Read the reviews. Critics usually have a good idea of whether a movie is appropriate for kids or not. There are different trusted sources to help you like

Common Sense Media

and

Raising Children.

 

 

Watch the movie yourself. This is the best way to decide if a movie is good for your child.

 
If you follow these tips, deciding whether a movie is good for your child or not becomes easier. 
Conclusion
To conclude, a movie parental rating guide and an advisory label are different tools for parents to help make the right decision on what films their kids should watch. However, the eventual decision is with the parents to take and there is no obligation to comply with the guides. 
After analyzing all the possible movie options, you might worry that your kid spends too many hours watching movies on their phone or computer. To let them enjoy their cinematic experience and protect them in the meantime, you can use a parental control app like Safes. Safes helps you monitor your child's screen time and put limits on their usage and offers features such as: 
Screentime:

Specify different restrictions for each day of the week or apply the same rules for every day. One of the restrictions can be set by using Sleep Mode, keeping screens out of bed by setting a bedtime.

 

Activity Report:

Receive daily reports showing your kids' screen time and how much time your child spent using their device.

 

Web Filter:

Filter the websites you don't want your child to access by manually or automatically blocking websites you find inappropriate.

 
Safes is available for iOS, Android, Windows, and Mac devices.