Children today spend a fair share of their lives in front of screens. This trend raises a crucial question: Are kids missing out on the essential experiences that hobbies provide? In this guide, we will delve into the extensive list of kids hobbies, highlighting their numerous benefits and importance in curbing excessive screen time.
The Importance of Hobbies for Kids
Hobbies are not just pastimes; they are crucial to a child's development. Involvement in these activities allows children to explore their interests, develop new skills, and provide a healthy balance between schoolwork and leisure.
Hobbies can cultivate creativity, improve physical health, enhance problem-solving skills, and instill a sense of achievement. Moreover, they can assist in socializing with peers, building self-confidence, and nurturing patience and perseverance.
In the digital age, where screens compete for children's attention, good hobbies for kids offer an enriching alternative. They allow children to:
Engage with the real world
Learn practical skills
Develop a genuine appreciation for life
Choosing a Hobby for Your Child
Selecting a suitable hobby for your child can seem confusing, given the many choices available. However, the key is to consider your child's interests and abilities. Here's a broad categorization of hobbies that you can explore:
Creative Hobbies: These are ideal for children with a knack for crafting and imagining. They provide an outlet for their creativity and can include drawing, painting, creative writing, photography, and scrapbooking.
Athletic Hobbies: These hobbies are perfect for children who love to stay active. Athletic hobbies help in building strength, coordination, and discipline.
Musical Hobbies: If your child is interested in music, consider hobbies like singing or playing an instrument. These hobbies not only foster creativity but also improve memory and coordination.
Academic Hobbies: For intellectually curious kids, hobbies like chess, puzzles, coding, reading, and even architectural engineering can be exciting and rewarding.
Nature and Outdoor Hobbies: If your child loves exploring the outdoors, hobbies like hiking and gardening can be great options. They help your child connect with nature and learn about the environment.
Craft and Building Hobbies: These hobbies are suitable for kids who love to make things with their hands. They can involve activities like jewelry making, knitting, crocheting, and model building.
Let's emphasize that the goal is not to select a hobby that is "productive" or "educational," but one that your child genuinely enjoys. You should focus on the process, not the outcome.
A List of Fun Hobbies for Kids
Here's a detailed list of engaging and fun hobbies for kids across various categories:
Creative Hobbies
Drawing
Drawing is an affordable and accessible hobby that allows your child to express creativity. It can start with a piece of paper, a pencil, and a few online tutorials. Your child can explore different mediums and styles as they progress, enhancing their skills and imagination.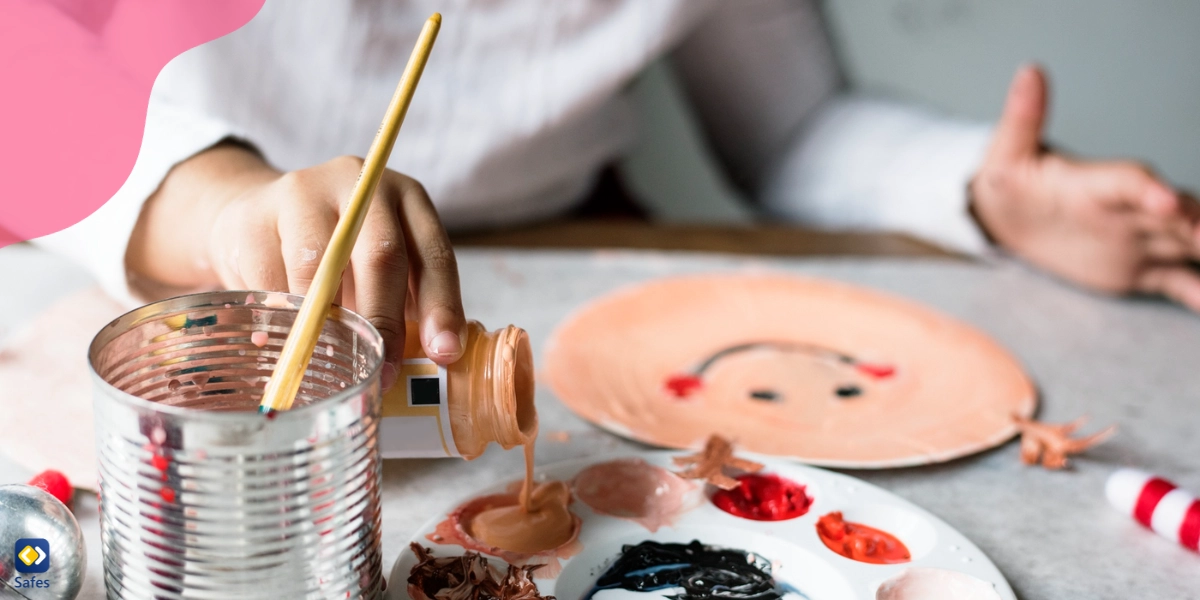 Painting
Painting is a relaxing hobby, allowing your child to play with colors and create masterpieces. They can start with acrylic paints because they are easy to handle and washable. As they grow, they can explore other types of paints and techniques.
Creative Writing
Creative writing allows your child to express their thoughts and ideas. They can write short stories or poems or even maintain a daily journal. Creative writing boosts imagination and improves language and communication skills.
Photography
Photography is a hobby that encourages children to observe and appreciate the world around them. Your child can start with a simple camera and gradually learn about different aspects of photography, like framing, lighting, and editing.
Scrapbooking
Scrapbooking is a creative way for a child to document their memories and experiences. They can include photos, drawings, stickers, and written descriptions in their scrapbooks. This hobby can also improve their organizational skills.
Knitting
Knitting is a hobby that requires patience and skill. They can be a therapeutic way for children to create beautiful items like scarves, hats, and blankets. Starting with simple patterns is recommended for beginners.
Athletic Hobbies
Team Sports
Team sports like soccer, baseball, and basketball are great for physical fitness and teamwork. They provide a structured environment where children can learn:
Discipline
Coordination
Sportsmanship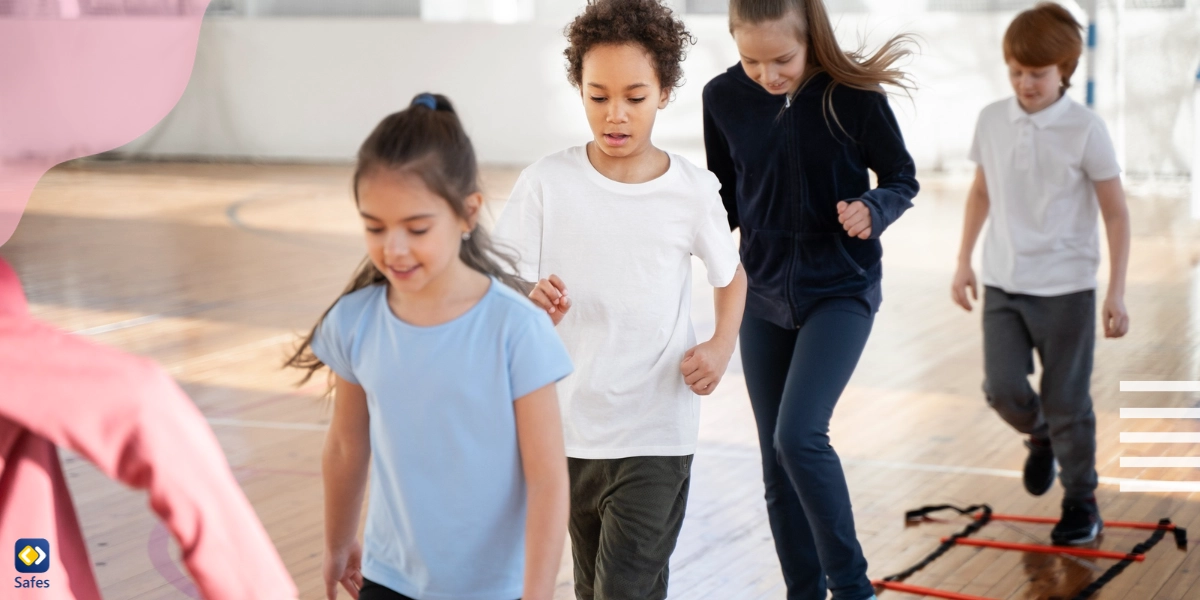 Dance
Dance is an excellent hobby for physical fitness, coordination, and self-expression. It can range from classical ballet to energetic hip-hop. In addition to physical benefits, dance can boost children's self-confidence and creativity.
Gymnastics
Gymnastics is a hobby that combines strength, flexibility, and coordination. It can help your child develop:
Discipline
Perseverance
Self-confidence
Gymnastics classes are available for different age groups, teaching various skills from basic tumbling to advanced routines.
Running
Running is a simple and inexpensive hobby that promotes physical fitness. It can be as informal as a daily jog in the park or as structured as participating in a running club or event. Running can improve children's:
Stamina
Coordination
Mental focus
Biking
Biking is an enjoyable hobby that provides a sense of freedom and adventure. It can range from casual rides in the neighborhood to challenging mountain biking trails. Biking helps improve balance, strength, and endurance.
Swimming
Swimming is a fun and refreshing hobby and an essential life skill. It provides a full-body workout, improving:
Strength
Endurance
Coordination
Children can start with swimming lessons and gradually progress to competitive swimming.
Musical Hobbies
Singing
Singing is a hobby that allows children to express themselves musically. It helps improve their vocal technique, musical ear, and performance skills. Singing can be pursued through school choirs, private lessons, or simply singing along to their favorite songs at home.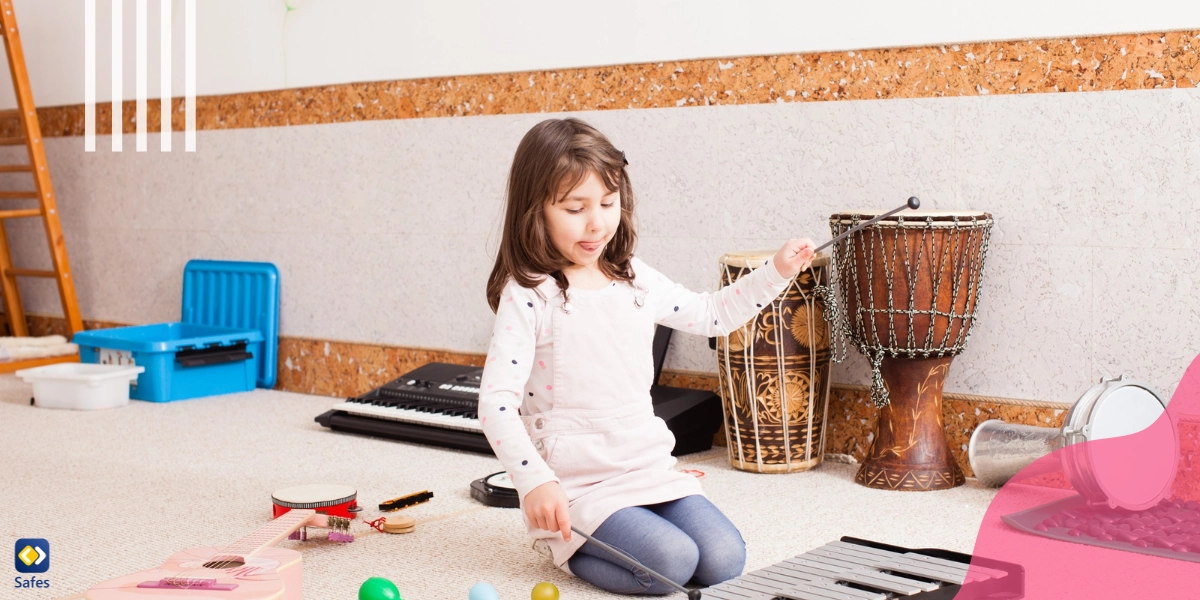 Playing an Instrument
Playing a musical instrument is a rewarding hobby that can develop a child's cognitive skills, discipline, and creativity. The choice of instrument can range from piano and guitar to drums and violin, depending on your child's interest and commitment.
Dancing
Dancing is a hobby that combines music, movement, and creativity. It can improve children's:
Physical fitness
Coordination
Rhythm
Self-confidence
Children can explore dance styles like ballet, hip-hop, jazz, and tap dancing.
Academic Hobbies
Chess
Chess is a strategic game that stimulates critical thinking, problem-solving, and planning skills. It helps develop patience and focus. Your child can learn chess through
Books
Online tutorials
Chess clubs
Puzzles
Puzzles are a fun way to:
Challenge the brain
Improve problem-solving skills
Promote patience and focus
They can range from simple jigsaw puzzles for younger children to complex brain teasers and Rubik's cubes for older kids.
Coding
Coding is a valuable skill today. It promotes logical thinking, problem-solving, and creativity. Your child can learn to code through apps and online platforms that offer interactive lessons and projects.
Reading
Reading is a hobby that nurtures a love for learning, expands knowledge, and improves language skills. It can transport children to different worlds and times, sparking their imagination and empathy. Reading can include a variety of genres like:
Fiction
Non-fiction
Comics
Graphic novels
Nature and Outdoor Hobbies
Gardening
Gardening is a hobby that connects children with nature and teaches them about plants and ecosystems. They can learn to:
Plant seeds
Water plants
Weed
Harvest their own vegetables or flowers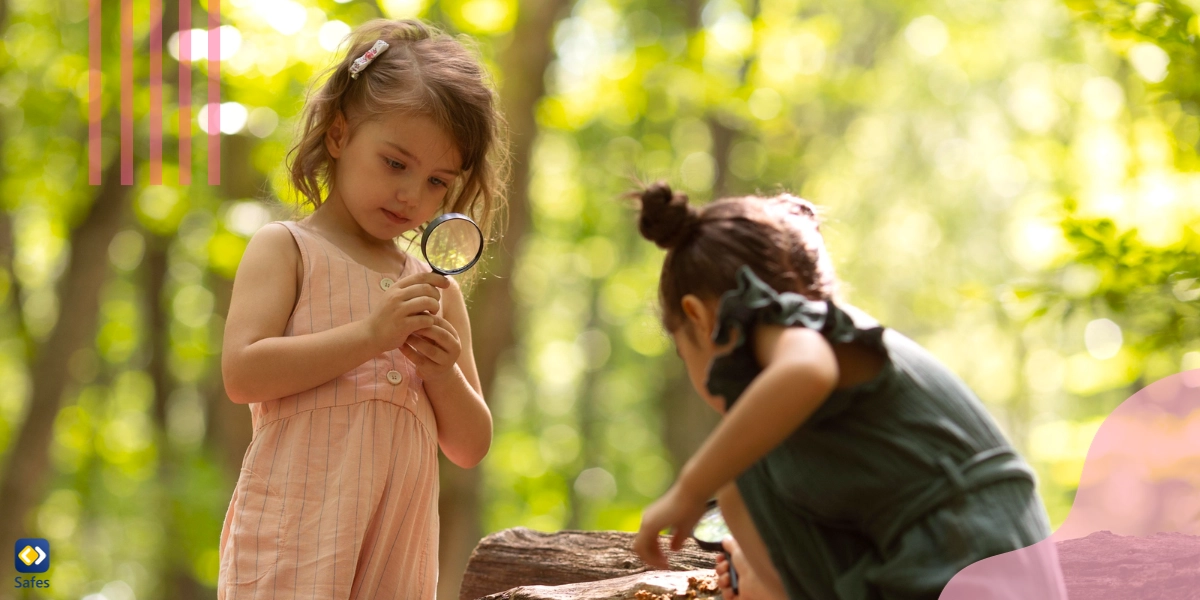 Hiking
Hiking combines physical activity with a love for nature. Your child can explore different trails, observe wildlife, and appreciate the beauty of the outdoors. Hiking can nurture a sense of adventure and respect for the environment.
Scavenging
Scavenging is a form of exercise and a way to explore the neighborhood, parks, or nature trails. It promotes curiosity and creativity. Scavenging is best enjoyed as a family or group activity.
Craft and Building Hobbies
Jewelry Making
Jewelry making is a creative hobby that allows children to design and create their own accessories. Your child can learn to string beads, knot cords, and work with different materials. This hobby can also be a way to make personalized gifts for friends and family.
Knitting
Knitting requires patience, dexterity, and attention to detail. Your child can create scarves, hats, blankets, and other items. Knitting can also be calming and therapeutic.
Model Building
Model building is a hobby that promotes spatial awareness, patience, and attention to detail. Children can build models of cars, planes, buildings, or even create their own designs.
Safeguarding Your Child's Digital Time with Safes
While hobbies provide a healthy alternative to screen time, digital activities also play a significant role in a child's life. To ensure a balanced lifestyle, it's crucial to monitor and manage your child's digital usage.
The Safes parental control app can assist you in creating a positive digital environment for your child. Safes allows you to set screen time limits, monitor online activities, and block inappropriate content. By nurturing a healthy balance between digital activities and engaging hobbies, Safes can contribute to a wholesome and enriching childhood.
You're welcome to download Safes on our website, Google Play, or App Store.
Kids Hobbies: Conclusion
In a world increasingly dominated by screens, hobbies offer an enriching alternative for children. Hobbies provide opportunities for learning, creativity, and fun while also building skills that benefit your child's academic and personal lives. Whether it's painting, soccer, coding, or gardening, there's a hobby out there for every child. We should guide and support children in finding and pursuing these passions.