Verbal communication in children refers to the use of spoken language to transfer their thoughts and emotions to others. Children's development and progress depend greatly on their ability to communicate well and clearly and on their passion for reading. When they are able to express their thoughts effectively by using the right words, it means that they are equipped with good communication skills.
Reading is beneficial to children in a variety of ways, including improving their vocabulary and grammar: the two most important aspects of communication. Moreover, it provides children with information about the people, places, and the world around them and has a direct relationship with verbal communication skills.
In this blog, we are going to explain verbal communication's definition and its connection to reading. Also, we will present some tips on how to encourage reading and fluent communication in children.
Verbal vs Nonverbal Communication
While oral communication is important in children's growth, nonverbal communication has a significant effect too. It plays a crucial role in children's relationships with family and friends. Moreover, it affects their emotional development and their communication skills.
It makes them better listeners and gives them the ability to express their emotions clearly whenever it is needed.
The Power of Reading
As we previously mentioned, reading is essential for children's development. It offers a multitude of advantages, including sharpening their minds, improving their verbal and cognitive skills, and boosting their creativity and curiosity. Here are some of the other positive effects of reading on children's cognitive and social development:
Critical thinking: As children read more, they engage with more plots, characters, and ideas. Therefore, their critical thinking skills would be improved.
Problem-solving: Usually stories present challenges. By reading books children learn how to navigate challenges and problems in real life.
Conversation starters: When children read a variety of books, they can talk about many topics, and it promotes their social interactions.
Studies have shown that reading is strongly correlated with verbal communication skills, especially in children. Let's look at two research findings that highlight this connection: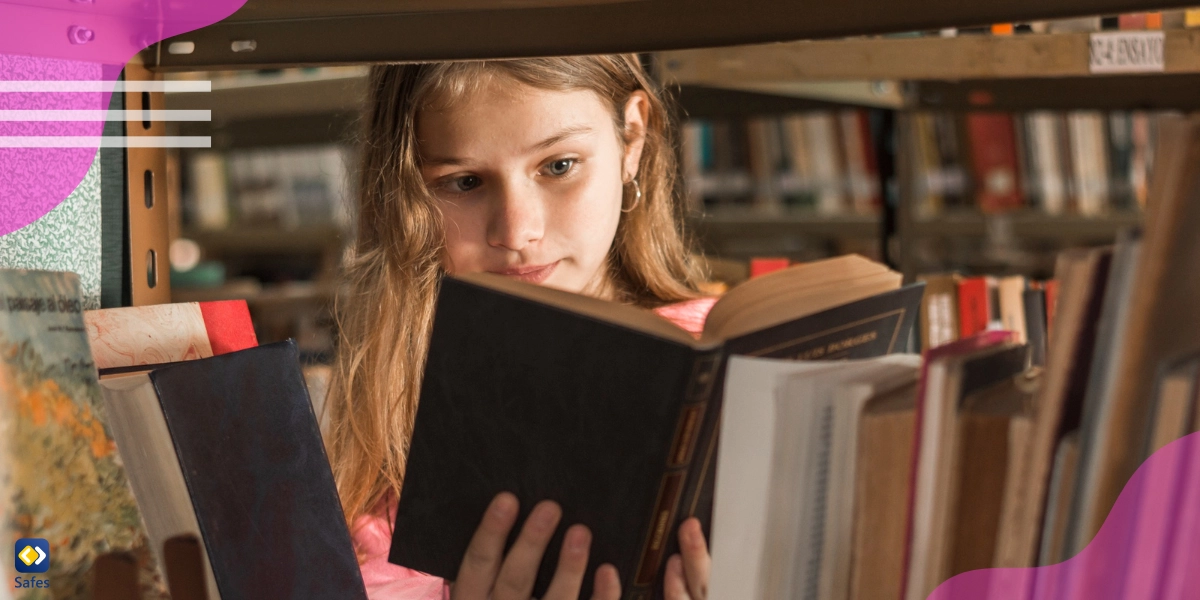 How to Encourage Reading in Children
If you want to raise a reader, you can follow these methods that encourage reading habits in your children.
Creating a Reading-Friendly Environment
Make a reading-friendly environment at home to encourage your children to read more books. Devote an area at your home to reading, you can fill it with shelves and books, comfortable chairs, and suitable light.
Set some special times just for reading. For example, incentivize your children to read a couple of pages before sleeping or in their free time.
Remind them that reading can happen everywhere, the library is not the only place for reading. They can read whenever they have free time in school, during break time, and at home.
Use Technology
You can use technology as a way to foster reading habits in your children. By installing some apps dedicated to digital stories, your children can find numerous books to read.
Fostering a Love for Books
Nurturing a love of books is the best way to spark imagination, enhance language skills, and build a passion for lifelong learning in children. Here we share some tips to help parents in this issue:
Read to your children: Children love listening to the stories that you read to them. Involve them in the book and ask them about the occurrences in the story.
Find interesting books for them: Use age-appropriate books that your child is interested in.
Exchange books: Encourage your children to exchange books with their friends. It fosters the love of reading in them.
Encouraging Fluent Verbal Expression
We mentioned earlier that there is a link between reading and verbal communication skills in children. Verbal communication examples are different for each age group of children. Here are some age-appropriate examples of verbal communication:
Children aged 3-5: Asking questions, describing objects, and expressing emotions.
Children aged 6-8: Describing events, sharing ideas, and telling stories.
Children aged 9-12: Talking about interests and sharing experiences.
As a parent, you can implement these methods to help your children to express themselves clearly and confidently:
Open communication: Let them talk and express their opinions and emotions freely. It boosts their self-confidence in speaking.
Encourage social interaction: Encourage them to make friends and have interactions with others.
Practice public speaking: Encourage your child to speak clearly in front of a group of people by practicing.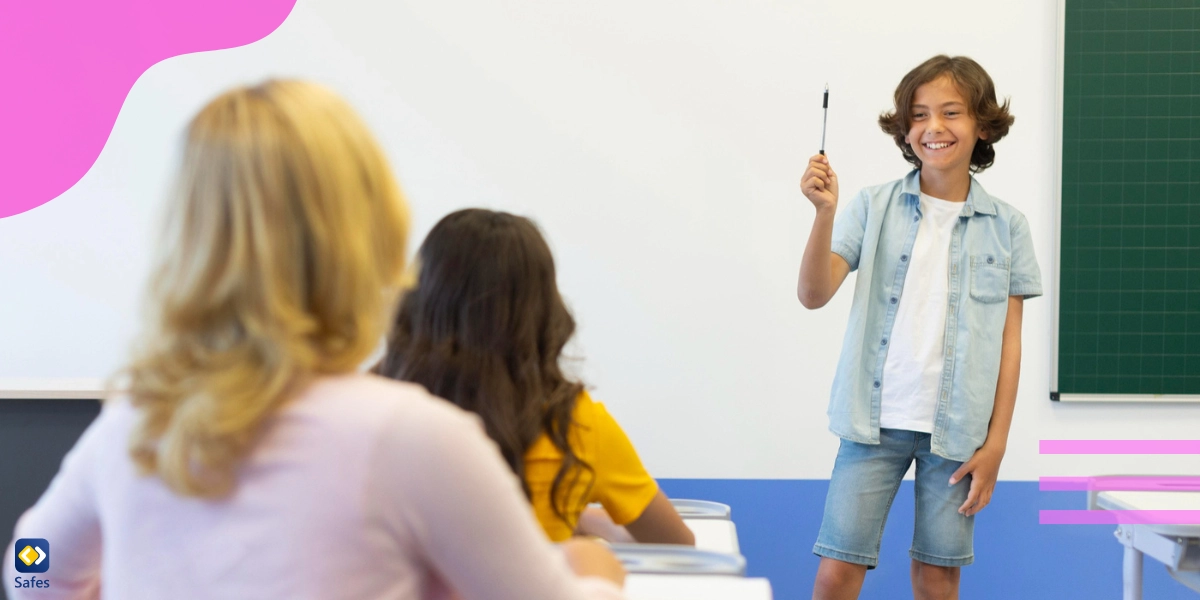 Celebrating Milestones and Progress
Celebrating children's reading achievements makes them motivated to read more books and it can be a way to boost their self-confidence and sense of accomplishment. Here are some creative ways that you can use to celebrate their reading achievements:
Surprise them by giving them small gifts
Make creative bookmarks for them with color papers
Share their accomplishments with family and friends
Balancing Screen Time and Reading
Nowadays, technology plays a crucial role in children's lives. Most children are active internet users, and they dedicate many hours to surfing the net every day. Unfortunately, children tend to explore the internet instead of doing more beneficial activities like reading books. This can have destructive effects on them. But how can parents address this issue in children?
Parents can use a parental control app to manage their children's online activities and limit their usage of mobile phones and the internet. Also, they can manage children's screen time effectively and promote useful activities like reading in them.
They can use the default parental controls on their child's device such as Android parental controls or iPhone parental controls. Setting boundaries and limitations on the usage of devices and social media applications can be done by using Safes. Safes is a parental control app available on iOS and Android, that allows you to:
Limit screen time
Instantly block all apps
Set schedules for individual apps
Conclusion
Overall, verbal communication is an important feature of children's communication, and it has a direct relationship with reading books. We explained what verbal communication is and we mentioned some tips such as open communication, encouraging social interactions, creating a reading-friendly environment, and finding interesting books to encourage reading habits and boost clear verbal expression in children.