Are you a high school teacher looking to breathe new life into your curriculum? Look no further than online classes! Incorporating online classes into your lesson plans can help diversify your student's learning experiences and broaden their knowledge. In this blog post, we'll explore the benefits of online classes for high school students and offer tips on how to incorporate them into your curriculum. This post is targeted at teachers who are looking to introduce additional online classes to their students.
Benefits of Online Classes for High School Students
With the rise of online classes, the world of high school education has undergone a revolution. Students now have the opportunity to personalize their learning experience according to their individual needs and schedules, all while benefiting from high-quality curriculums and expert instructors.
One of the biggest benefits of online courses for high school students is the flexibility they provide. Students can access classes at any time of the day and from any location with an internet connection, making it possible to balance their academic commitments with other responsibilities such as work, extracurricular activities, and family obligations. This also means that students who may face a long commute or who have to move frequently due to family circumstances can now continue their education seamlessly without any disruptions.
Online classes also provide students with the opportunity to access a wider range of courses. This opens a world of options for students who may not have access to such courses in their traditional high school or who want to challenge themselves further, preparing them more effectively for their chosen higher education pathway.
Some successful programs in online high school courses include Edmentum, Connections Academy, and K-12. These programs offer high-quality, flexible, and personalized education to students of all backgrounds, with proven outcomes demonstrating that online classes can be just as effective as traditional classroom learning. According to the Connections Academy website, students who enrolled in their online high school program graduated at a rate of 86%, with 88% of them going on to higher education.
Online Classes That High School Students Can Take in Addition to Regular Classes
In addition to standard high school courses, there are a plethora of online classes for high school students that can benefit students in preparing for college, exploring new interests, and even earning college credit. One excellent option for online high school classes is Advanced Placement (AP) courses. These classes not only challenge students academically but can also earn them college credit if they pass the rigorous AP exams. To get started with AP classes, check out the Online AP Courses offered by CollegeBoard.
Perhaps you're interested in learning a new language? Online foreign language classes are a great way to do so, without having to commute to a physical classroom. Duolingo offers free language courses in over 30 languages and can even lead to certification.
Another option for high school classes to follow online is college-level courses offered by online course platforms. Taking these courses can give you a head start on earning college credit, while simultaneously preparing you for the rigor of higher education. Companies like edX offer free college-level courses from top universities like Harvard and MIT.
The benefits of taking online classes for high school students are endless. By incorporating additional online courses into your curriculum, you're not only expanding your students' knowledge but also demonstrating your commitment to their academic success. Some other benefits are:
Preparing students for college
Exploring students' new interests
Students can earn college credit
Studying can be done anywhere with an internet connection at anytime
Learning can be personalized
Online classes provide a platform for students to interact with teachers and classmates
Help students develop important skills such as:
Time management
Self-discipline
Independent learning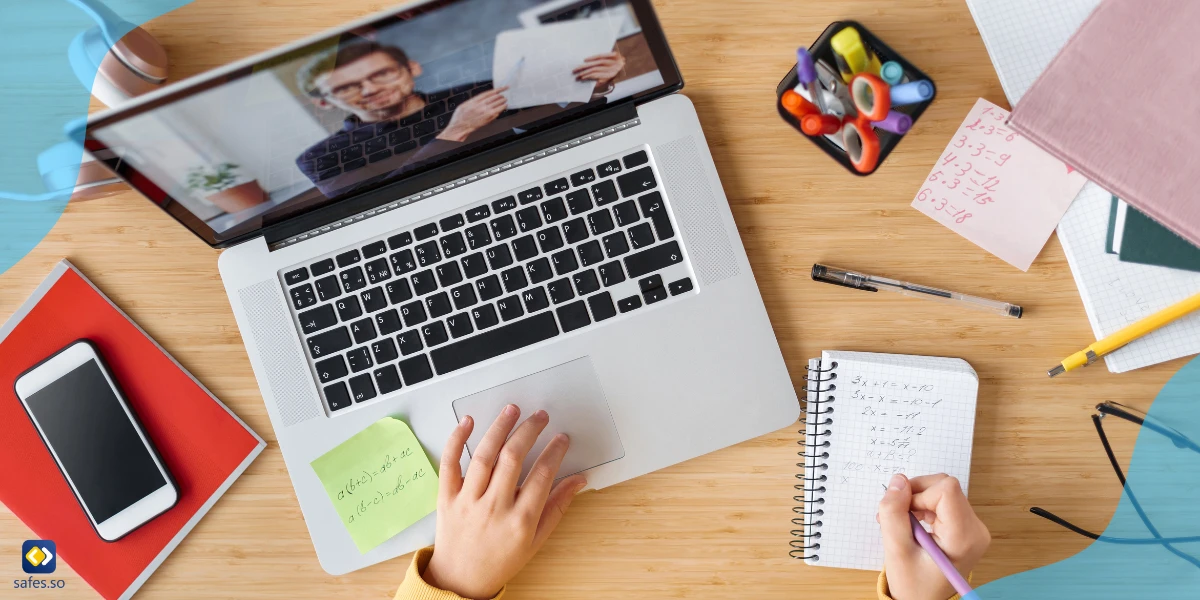 Introduction Strategies for Online Classes
Although the concept of online classes might seem intimidating, teachers might consider integrating online classes into their lesson plans. Let's explore some of the best practices teachers can use to introduce online classes to their students and create a seamless transition from traditional teaching methods to digital learning.
Tips for Teachers
Before diving headfirst into online learning, it's essential to communicate the benefits of online classes with your students.
To address any concerns or questions from students about online classes, teachers can plan an introductory session to discuss the course structure, how assessments and assignments work in the online classroom, and the level of technical expertise required. This meeting can also be an opportunity to clarify any misconceptions students may have about online classes.
There are numerous strategies that teachers can employ when introducing online classes to their students. Offering a digestible takeaway for each lesson, covering topics that students care about, providing multimedia resources, inviting students to create content for use in class, and giving students time to reflect on the material are some of these tips.
Furthermore, when it comes to online teaching, teachers can be vulnerable and transparent, as well as share their learning with their students. They can also involve their students and parents in their learning by asking them to suggest new ways to learn and involve them in evaluating their success.
Examples of Successful Online Class Introductions
Creating an online class introduction can be a fun and interactive way to introduce students to the course. Teachers can use a virtual tour of the online platform to showcase how it works and what students can expect from the course. Asynchronous videos covering the basics of online learning, such as accessing assignments or submitting coursework, are helpful for students who are new to digital learning.
For hands-on learners, creating a demo exercise led by the teacher simulating how to navigate the online platform is an effective way to introduce students to the technical aspects of online learning. This demo session can also be used to test students' technical readiness, resolve any technical glitches, and answer any questions they may have.
Variety of Communication Methods to Stay Connected
Effective communication is key to the success of online learning. Teachers must use various methods to stay connected with their students and provide ongoing support as they navigate the digital learning environment. Using email to deliver timely feedback on assignments and remind students about deadlines is an excellent way to stay in touch.
Video conferencing sessions that facilitate live discussions between the teacher and students are critical for generating a sense of community and fostering social engagement within the classroom. Just be aware that you use a safe meeting platform. Discussion forums allow students to ask questions, share knowledge, and collaborate with their peers, promoting active participation and knowledge-sharing. If you want to make sure that your students can't access inappropriate non-school-related content, you can use Safes School to filter out certain websites or apps, among other features.
Supporting Students in Online Classes
As online classes in high school become more common, teachers play a crucial role in ensuring that their students succeed in their online learning journey. It's essential to understand that teaching online is not the same as teaching in-person classes, and the approach must be altered to suit digital learning.
Let's look at some tips for how teachers can support their students in online classes. We'll explore ways to set expectations, provide resources, and monitor progress, all while highlighting the importance of effective communication, engagement, and balance in creating a successful online learning experience.
Setting Expectations
Before embarking on online classes, it's essential to establish clear expectations for students regarding course goals, assessments, enrolment details, and communication channels. Ensure every student is aware of the course expectations and is on board with the online program.
Providing Resources
Teachers should also provide resources and support to students as they work through their online classes. This could be in the form of additional readings, examples of real-life scenarios, or synchronous teaching sessions. The resources must be readily accessible and communicated to the students.
Monitoring Progress
In digital classes, it's easy for students to lose track of deadlines and tasks, which could result in missed assignments, lower grades, and frustration. To prevent this, teachers must monitor each student's progress and engagement in the course. It's essential to offer frequent feedback to encourage students to stay motivated and on track.
Effective Communication
Effective communication is essential for an online learning experience. Teachers should communicate clearly and consistently with students through a range of channels, including email, chat, video calls, and discussion forums. Teachers must ensure that students are not left feeling isolated and disconnected from the learning process.
Engagement
Engagement is crucial for students to stay motivated in digital learning. Teachers must make their courses enjoyable and participatory, through interactive platforms, social learning opportunities, and group projects. Interactive learning strategies, such as using open-ended questions and games, can also boost student engagement.
Balance
Lastly, ensure that students strike a balance between personal tasks and course tasks. Encourage an open dialogue between students and parents or guardians to work towards creating balance in their daily routines.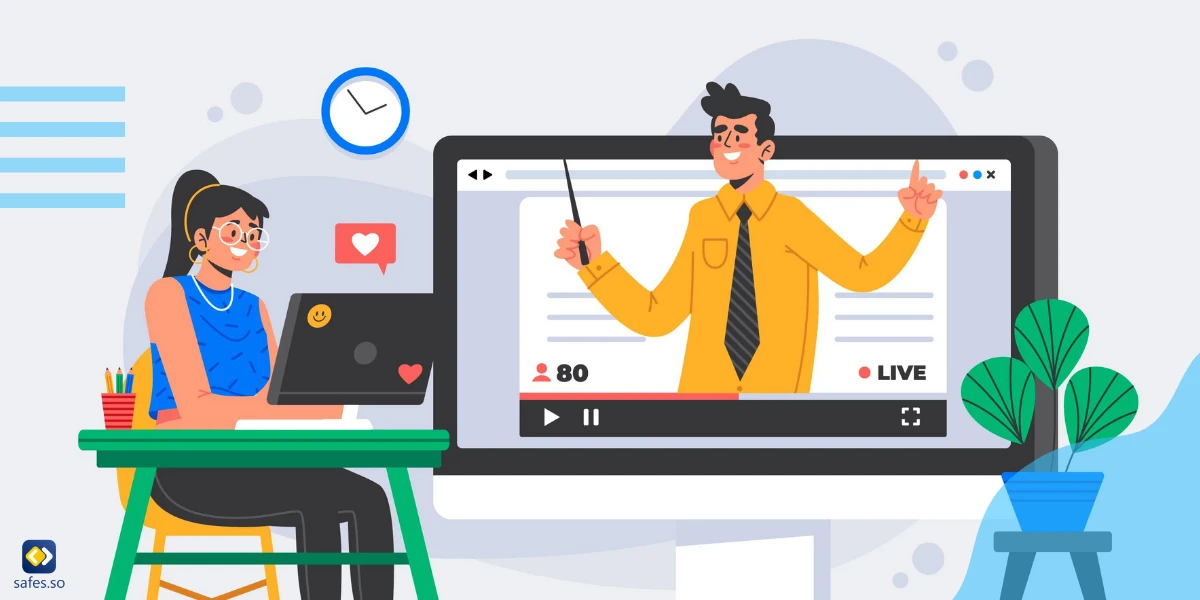 Conclusion
As the world becomes more digital, it's no surprise that education is following suit. Online classes for high school students are becoming increasingly popular, and for good reasons. They provide flexibility, convenience, and the opportunity for students to learn at their own pace.
Teachers need to consider introducing online classes to their students. While traditional classroom teaching has its place, online classes offer a different way of learning that can benefit many students. Teachers can help support their students in their online learning journeys by providing guidance, facilitating discussions, and offering resources.
Additional Resources
If you're interested in learning more about online classes for high school students, there are a variety of resources available:
Online Learning Consortium: This organization provides resources and support for educators who want to implement online learning.
Coursera: This website provides several courses and learning materials that can assist students in learning more about online classes and how they work.
If you only teach math and are looking for math websites, check out this source.