In response to the modern education landscape, online courses have become increasingly popular. They offer learners the flexibility to study from anywhere, at any time, with convenient access to course materials, and often at a lower cost. With this growing demand, online course platforms have emerged, providing a virtual space for educators and learners to interact in real time. This blog post will explore the importance of online course platforms as a response to modern-day education demands. We will discuss the importance of selecting the right platform to achieve optimal learning outcomes and the best online course platforms for teachers and students.
Choosing the Right Platform
To meet the needs of the 21st-century learner, traditional classroom-based or homeschooling instructional methods no longer suffice. In today's fast-paced and technology-driven world, online courses offer a flexible and more immersive learning experience, catering to students' unique needs, paces, and schedules. Online course platforms also provide educators access to valuable data analytics to monitor student progress, tailor teaching strategies, and ultimately improve learning outcomes for kids online. Another service that offers features making teaching easier is Safes School. Additionally, teachers can use Safes School to see where their students are and filter inappropriate content. If you want to use these features for your child at home, you can use Safes. You can download it for free on Android, iOS, and Windows.
While the benefits of online courses are undeniable, selecting the right course platform is critical to achieving success. The right platform should match an instructor's instructional style, learner needs and goals, and deliver course content in a secure and engaging way. Features like interactive content, communication tools, support for quizzes, progress tracking, and a variety of multimedia options make a platform suitable for diverse learners.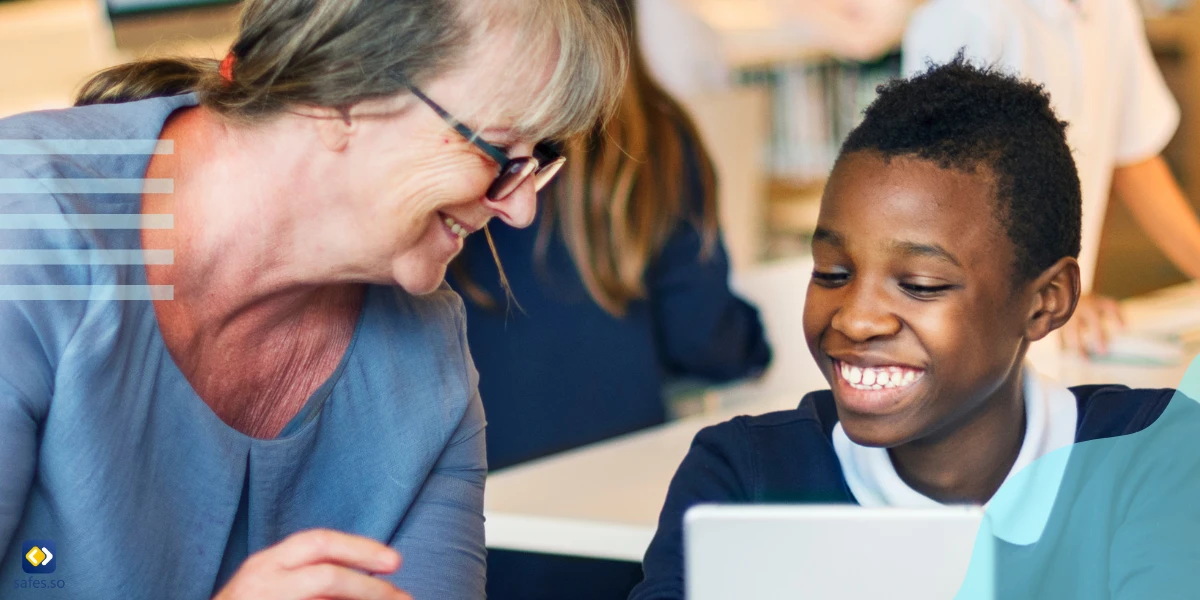 Key Factors to Consider When Choosing an Online Course Platform
The rise of remote work and virtual learning has brought an influx of online course platforms in the market, and it can be overwhelming to choose the perfect one for your needs. We'll discuss the key factors to consider when choosing an online course platform.
User-Friendliness and Ease of Use
One of the most important things to consider when choosing an online course platform is user-friendliness and ease of use. Your course should be easy to navigate with a clean and intuitive user interface. The platform should also provide an excellent onboarding experience with tutorials and support, making it easy for learners to get started and maintain focus.
Course Customization Options
A good course platform should allow you to customize the course to fit your specific needs. Look for course platforms that provide plenty of customization options, such as creating custom branding and adding your own logo, colors, and themes.
Pricing and Payment Options
The pricing of the course platform should be reasonable and affordable. The course platform should offer flexible payment options such as subscription-based, flat-rate or pay-as-you-go. Look for a course platform that offers transparency in pricing, so you know what you're getting for your investment.
Course Delivery Options
Your online course platform should offer a variety of delivery options to accommodate different types of learners. You may want to consider a platform that allows you to deliver courses in various formats like videos, quizzes, or interactive simulations. Hybrid models like live sessions, group coaching or webinars can also provide learners with the opportunity to interact with each other and with the instructor.
Technical Support and Customer Service
Finally, make sure that your course platform comes with excellent technical support and customer service. You want to be able to rely on a team of experts to address technical issues, troubleshoot problems, and help you get the most out of the platform. Your course platform should also offer a customer support system that responds quickly to any issues that arise. Choosing the right online course platform can have a significant impact on the success of your online course. Pay attention to the above-mentioned factors to ensure that you make the right choice.
Top Online Course Platforms for Teachers and Students
We've taken the most popular online course platforms and highlighted their standout features, pros, and cons. Here's our rundown of the best online course platforms:
While each online course platform has its strengths, it's crucial to consider your students' specific needs and preferences before committing. Some of the mentioned options are free study websites, but most of them offer paid and free courses.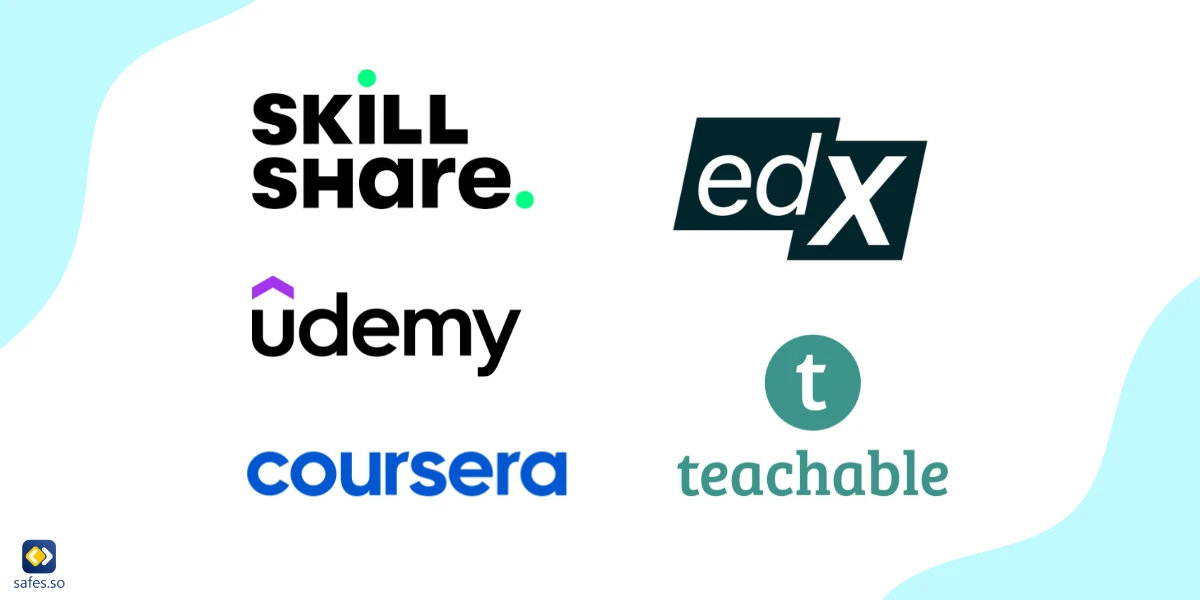 How to Help Students Choose According to Their Needs
As the demand for online learning continues to rise, so does the number of online course platforms available. With so many options to choose from, it can be overwhelming for students to select the best platform for their individual needs. Let's look at some helpful tips for educators and advisors to help their students make informed decisions when choosing the best online course platform.
When assisting students in selecting the best online course platform, it's important to ask the right questions to identify their needs and preferences. Some examples of questions to ask include:
What are your learning goals?
What type of content delivery do you prefer (videos, text-based materials, etc.)?
What is your preferred learning style (visual, auditory, or kinaesthetic)?
Do you need a self-paced course or one with a set schedule?
Factors to Consider
Once the student's needs and preferences have been identified, it's time to evaluate the different online course platforms available. Here are some key factors to consider:
Course offerings: Does the platform offer courses in the student's area of interest and proficiency level?
Delivery format: Is the content delivered in a format that suits the student's preferred learning style?
Instructor support: Does the platform offer the level of instructor support that the student requires (live chat, email, video conferencing, etc.)?
Platform features: Does the platform offer the features and tools that will help the student achieve their learning goals (such as a discussion forum, quizzes and assessments, progress tracking, etc.)?
Price and affordability: Is the platform within the student's budget?
Tips for Evaluating the Different Platforms
When evaluating the different platforms, it's important to compare them based on the factors listed above. Here are some additional tips for evaluating the different options:
Read reviews: Look for reviews from other students and educators who have used the platform.
Take advantage of free trials: Many platforms offer free trials, allowing students to try out the platform before committing.
Check for accreditation: If the course is for credit, ensure a recognized accrediting agency accredits the platform.
Suggestions for Helping Students Make Informed Decisions
Once the different platforms have been evaluated, it's time to help the student make an informed decision. Here are some suggestions for doing so:
Compare the different platforms side-by-side: Create a spreadsheet or chart comparing the features and prices of the different platforms.
Discuss the pros and cons of each platform: Based on the student's needs and priorities, discuss the advantages and disadvantages of each platform.
Encourage the student to request information: If the student has any questions or concerns, encourage them to reach out to the platform's customer service team for more information.
By following these tips and suggestions, educators and advisors can help their students choose the best online course platform for their needs, ensuring they have the best chance of achieving their learning goals.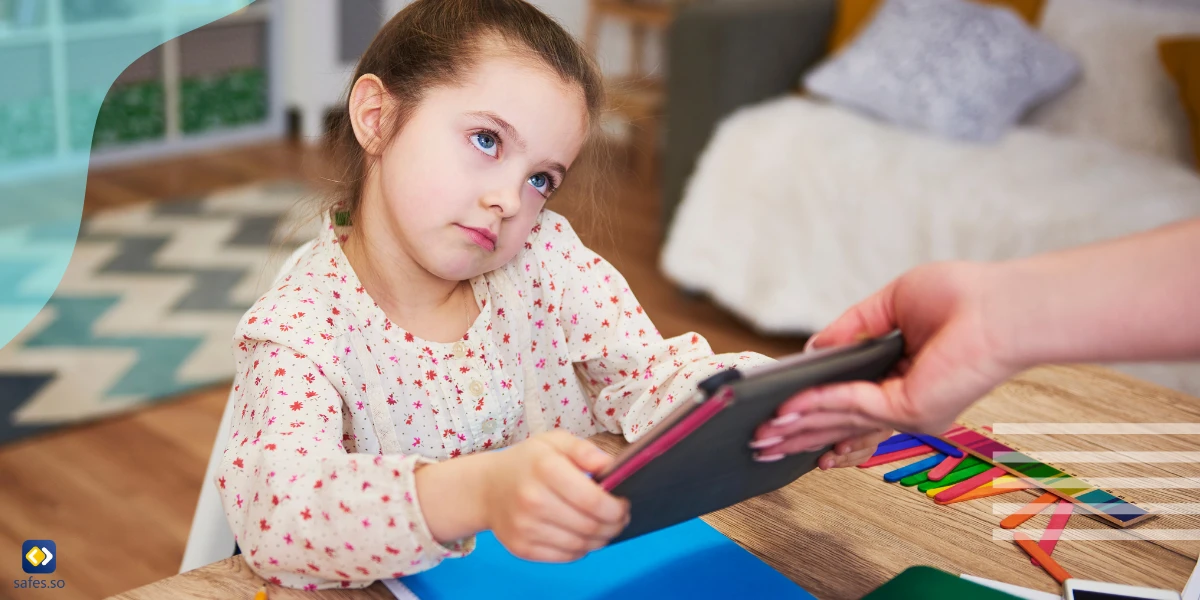 Conclusion
Choosing the best online course platform can be a daunting task, but with the right information, it becomes easier. To sum it up, we recommend that you choose an online course platform that fits your budget, learning style, and career goals. Ensure the platform has quality content, flexible learning options, and a responsive support team. With the above information, you are now ready to make an informed decision on the best online course platform for your students. In conclusion, online learning is here to stay, and selecting the best online course platform is key to achieving your students' goals.