Video chat apps have been around for years, though they've had an upsurge in user count after the covid-19 pandemic. In this day and age, using video chat apps to contact the outside world is becoming more and more useful. Considering the increase in the amount of time children spend on screen activities, it's no surprise that kid-friendly video chat apps have also become more popular. 
Since video chat apps can be dangerous, you might be worried for your child. There are a few different ways you can tackle this problem. Using kid-friendly video chat apps, changing the settings of mainstream apps, and even using third-party parental control apps are all potential solutions. So, let's talk about the best kid-friendly video chat apps you can offer your children.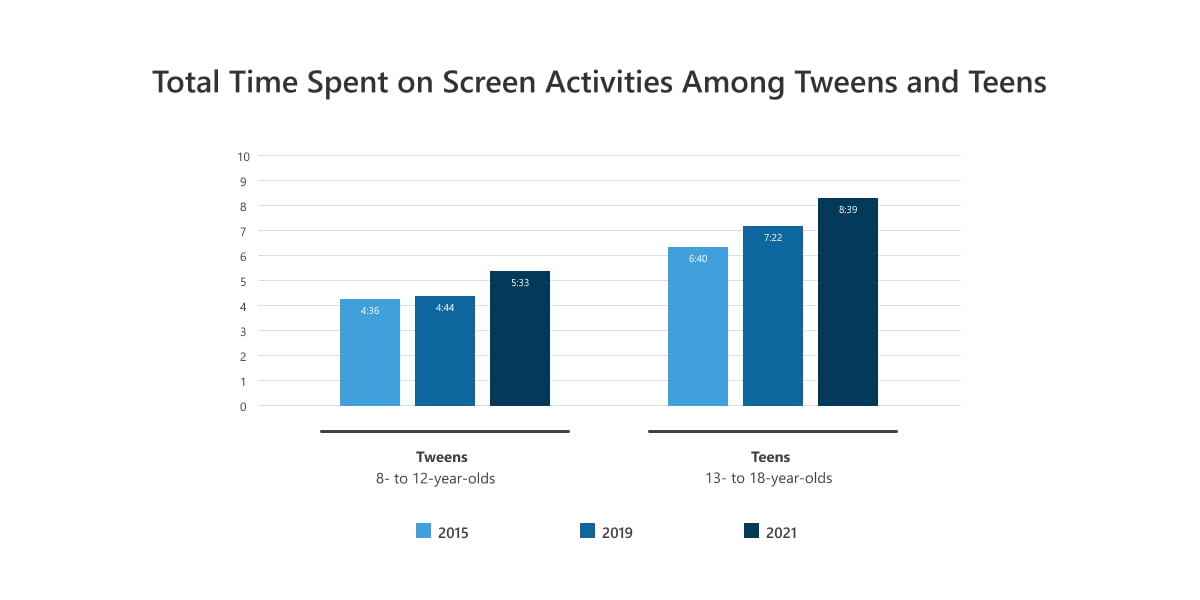 Most Popular Video Chat Apps With Parental Control Settings
Interactive video chat apps are somewhat like your children; in essence, they're the same but they have some features that set them apart. To truly study the pros and cons of using a video chat app we have to consider each one individually. So, here are some of the most popular video chat apps on the market:
Maybe one of the most widely recognized video chat apps today, Skype was once the default choice for family get-togethers. Nowadays Skype has had to share its place in the market with other competitors but it's still working well.  
Skype isn't marketed as a kid-friendly video chat app, but it does feature parental controls. To access these, you have to create a Microsoft account for yourself, and afterward create a Skype profile for your child. Skype has specific features for child profiles (based on the profile's registered date of birth) such as: 
Only those in your child's contact list can contact them whether it's a video call, voice call, message, or sharing screens

 

Hiding your child's information such as their age, date of birth, and gender

 

Your child's profile isn't shown in other people's search results unless their search is an exact match with your child's Skype name or email

 
Though FaceTime is used by many families today to connect with each other, it's not necessarily the most appropriate app for your child. Though, to be fair, FaceTime isn't marketed as a kid-friendly app either. The app should only be used by children under the supervision of their parents/guardians.  
There are ways to use Apple device's default parental control settings as a way to control FaceTime for kids, but that's only limited to setting screen time limits and making the FaceTime app disappear from your child's screen so they can't use it. 
Google Hangout is a video chat app, that like the previous examples, isn't marketed for children. But because of its popularity, many children use it alongside their family and friends. If your children use this platform, luckily, there are a few parental control settings you can utilize to your advantage. 
Also, Google Family Link, Google's answer to parents' worries about their child's digital wellbeing can be used in Google Hangouts as well. Although, technically Google Family Link counts as a third-party app since it isn't part of Google Hangout's default environment. But since both apps can be activated using a Google account it still counts as one of Google Hangout's unique features. 
Google lets you create a child account that has some specific features such as: 
You can manage your child's contacts

 

You are allowed to block messages or video chat invites from strangers

 

The app can be integrated with Google Family Link using a Google account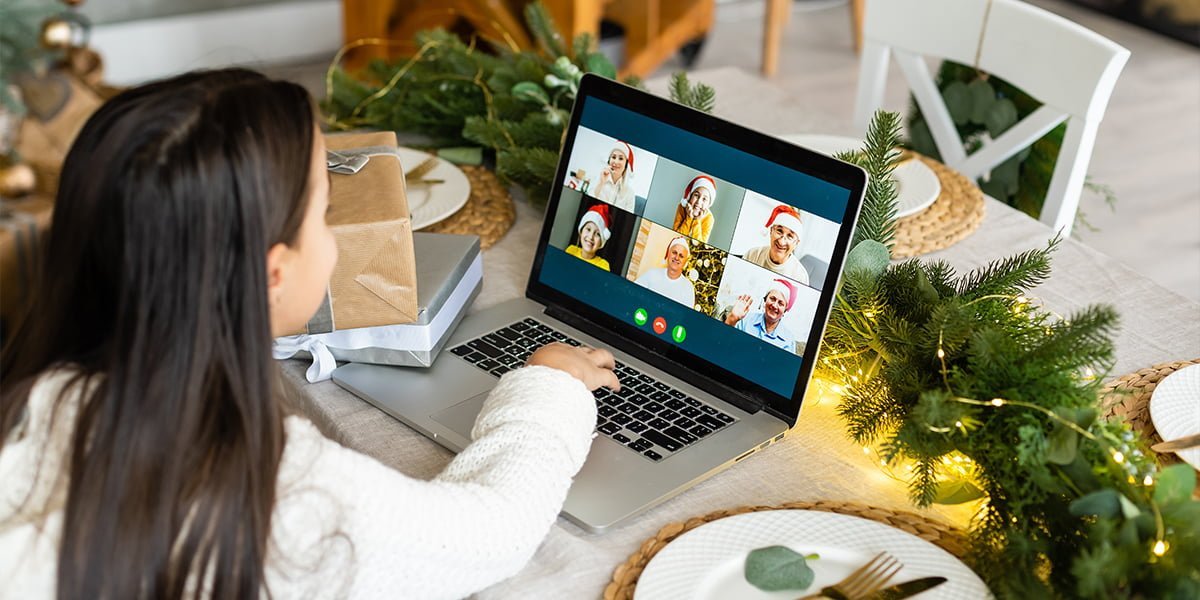 Kid-Friendly Video Chat Apps
Because a younger generation also has access to video chat apps, companies have tried to make kid-friendly versions of their apps, or design video chat apps specifically for children. Here are a few examples. 
As the name suggests, this kid-friendly video chat app is in essence Facebook Messenger but it's been redesigned to be used by children aged 6-12. Some of the app's features are as follows: 
You can view your child's entire chat history

 

No ads exist on this platform

 

Filters and animations make it more kid-friendly

 

You can add a list of trusted contacts

 

Include Sleep Mode which blocks the app when it's time to go to bed

 
Just like the previous example, this app is also a kid-friendly version of a mainstream video chat app called JusTalk. Some examples of the JusTalk Kids' features include: 
Your child doesn't need to have a phone number to use this app

 

You can add a passcode so strangers can't contact your child

 

Your child won't receive messages or calls unless you approve that specific person

 

Includes a memories folder for you to store cute moments of your child

 
Caribu is sort of an oddball in this list since video calls aren't the main attraction here, rather it's what you do during those calls that are the main selling points. This kid-friendly video chat app lets you and your child play games like tic-tac-toe, solve puzzles, and read books together. 
In Caribu, you can purchase an account as part of a family plan and then install the app for all the family, even your child's grandparents. There's also a free version that gives you access to the app's basic features. 
Third-Party Parental Control Apps
Third-party parental control apps that let you limit your children's screen time can make any video chat app kid-friendly. Parental control apps like Safes can make sure you have the most control over your child's virtual environment as possible. Safes's control fully extends to all of your child's apps, even their video chat apps. 
A few of Safes' features that make already safe video chat apps safer for your child are as follows: 
You can block apps on your child's phone for specific intervals

 

You can see how much time your child has spent in a video chat app

 

You can limit the screen time your child is allowed on their video chat app

 
Safes Schools
Can be Used for School Video Chats
Schools may want to use kid-friendly chat apps so teachers can stay in touch with their students after school hours. That's why Safes Schools, a version of Safes designed for teachers, school officials, and students, is also appropriate for monitoring video chat apps. 
The Best Way to Make a Video Chat App Kid-Friendly
Video chat apps, especially mainstream ones where any stranger can contact your child, can take a wrong turn really fast. Being able to make sure your child isn't in any danger while having fun with their friends, is a dream come true for every parent. Safes can do exactly that, since it can control all the apps on your child's phone, no matter how many video chat apps they have installed. A combination of Safes and a kid-friendly video chat app might be the ideal choice to ensure your child's digital wellbeing. 
Summary of Choosing Kid-Friendly Video Chat Apps 
Children have a lot of fun connecting with their peers over their phones. They do this using video chat apps, apps that are not always designed specifically for kids. An app not being kid-friendly isn't by itself a bad thing, but it is certainly worrisome for a large number of parents. 
You can make video chat apps safe for your child in a couple of ways: 
Use mainstream video chat apps and their basic parental control settings, like Skype

 

Use video chat apps made especially for kids, like Messenger Kids

 

Use Parental Control Apps to control all video chat apps, such as Safes

 

Use a combination of the above

 
Frequently Asked Questions
We've compiled a list of questions and answers to help provide more information on the topic we discussed. If you have any more questions, please don't hesitate to contact us. We'd be happy to help!
What are some examples of Safes' features that ensure my child's digital wellbeing?
Apart from features such as blocking apps or limiting screen time, Safes has other features too. These features can ensure a child's safety both in the digital realm and the physical one. Here are a few examples: 
Safe Search

let's you block certain categories or keywords from being searched

 
You can track your child's real-time location

 

Your child can call emergency services or request to know your location using Safes

 
What's the difference between the free and the paid version of Caribu?
In terms of the number of books you can read with your child, there's a big difference between Caribu's free and paid plans. Caribu's free version allows you access to 15 books a month while the paid version allows access to an unlimited number of books. Something similar goes on in the case of games and puzzles in the app. 
Are there other kid-friendly video chat apps you haven't mentioned here?
Sure, there are plenty of kid-friendly video chat apps online. The more we mention, the less different the apps will seem. For example, Houseparty is another kid-friendly video chat app we didn't mention here. The app offers kids the chance to play games like Pictionary together while video calling. Parental control apps like Safes can ensure your child's safety, no matter the video chat app they use.