Duolingo is a popular language-learning platform that has helped millions of people around the world learn a new language. What's interesting is that Duolingo has now created a version specifically for kids. In this blog post, we'll explore "Duolingo for kids" and why parents might be interested in using it as a tool for their children's language learning journey. We'll cover the basics of Duolingo, its safety features, and the benefits it can offer to kids. Additionally, we'll provide tips on how parents can monitor and manage their child's Duolingo usage, as well as some additional resources for safe online learning.
What Is Duolingo and How Does it Work?
Duolingo is a popular language-learning platform that provides an easy and fun way to learn a new language. The platform offers a wide range of features and functionalities, including interactive lessons, engaging exercises, and a gamified learning experience.
For kids language learning, Duolingo has created a separate app called the Duolingo Kids app, which is specifically designed for children aged 4-7. Users can create an account on the platform by signing up with their email or Google or Facebook account. They can then choose the language they want to learn and start taking lessons.
Duolingo offers both free and paid subscription options. The free version provides access to most of the features, while the paid version, called Duolingo Plus, offers additional features such as ad-free learning and offline access. Users can manage their accounts and subscriptions through the Duolingo website or mobile app.
Is Duolingo Safe for Kids?
Duolingo has age restrictions in place to ensure that the platform is safe for children to use. Children under 13 are required to have parental consent before using the platform. The platform has strict guidelines in place to prevent inappropriate content or behavior, and it provides several parental controls and safeguards to ensure that children are protected while using the platform. These controls include a parent dashboard, where parents can monitor their child's progress and activity, and a restricted mode that filters out potentially inappropriate content.
To activate these tools, parents can download the Duolingo app, create an account for their child, and then go to the parent dashboard to manage the settings. While Duolingo is generally considered safe, there is always the potential for inappropriate content or behavior. Parents should always monitor their child's activity on the platform and report any concerns to Duolingo's support team. It's important to remember that while Duolingo is generally safe, it's not a substitute for parental supervision or involvement.
Benefits of Duolingo for Kids
Duolingo is an excellent tool for kids' language learning, as it provides numerous benefits. It can help children improve their language learning abilities, including reading, writing, listening, and speaking. It can also increase their cultural awareness and expose them to different languages and cultures.
Duolingo for kids is an effective and credible platform for language learning. A study conducted by the City University of New York found that 34 hours of Duolingo were equivalent to a semester of college-level language education.
To maximize the benefits of Duolingo for kids, parents should encourage their children to use the platform regularly, set achievable goals, and monitor their progress using the parent dashboard. They should also ensure that their child is using the platform in a distraction-free environment and provide them with additional resources and support if needed. Overall, Duolingo for kids is an excellent tool for language learning, and with the right approach, parents can help their children make the most of this platform.
Important Fact: Did you know that encouraging kids to learn a new language can be a great way to develop their linguistic intelligence?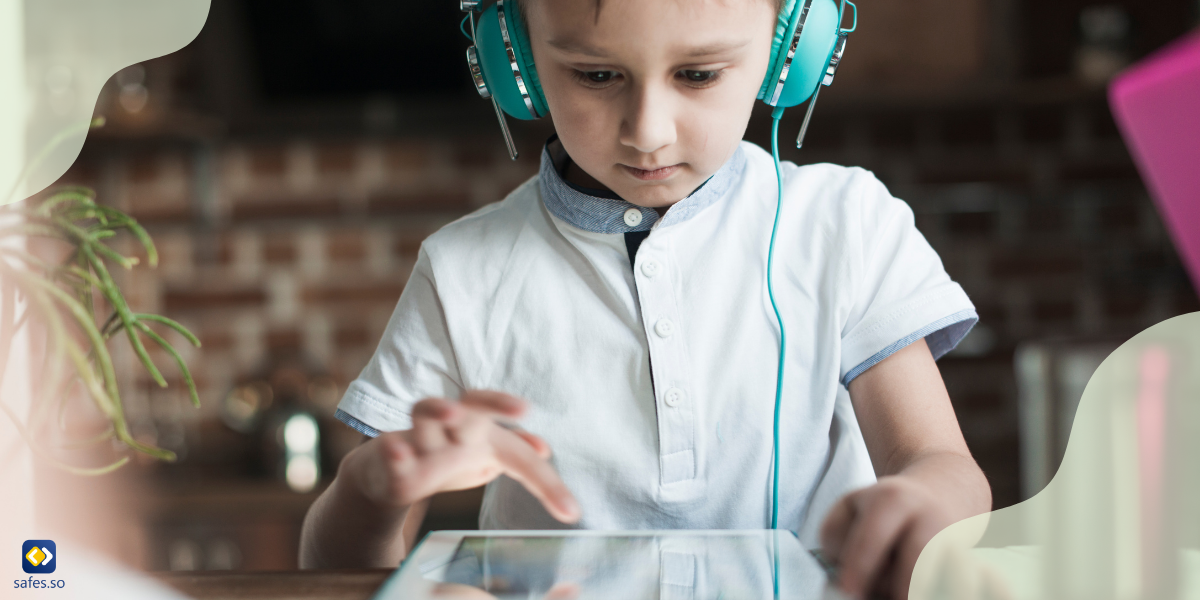 How Can Parents Monitor and Manage Their Kids' Duolingo Usage?
To help parents monitor their children's activity on Duolingo for kids, it's essential to establish good practices and use the built-in tools the platform provides. Some helpful tips include:
Create a Duolingo account for your child and manage their progress through the parent dashboard.
Discuss with your child the importance of online safety and the risks associated with sharing personal information online.
Monitor your child's progress through the platform's progress-tracking feature and personalized lesson plans.
Set specific goals and targets for your child to achieve and monitor their progress regularly.
Use third-party tools such as parental control software to monitor your child's online activity on Duolingo and other platforms.
Overall, Duolingo for kids is an excellent tool for learning a new language, but parents should always be vigilant and take steps to ensure their child's safety and well-being while using the platform.
How Can the Safes Parental Control App Protect Your Child?
The Safes parental control app offers features such as "Smart Schedule" and "Screen Time" that allow parents to control the amount of time their child spends on any mobile app, including Duolingo. Parents can set daily or weekly limits for each app and receive alerts when their child exceeds the allotted time.
The app also includes web and app filtering to block age-inappropriate or harmful apps from being downloaded or accessed on their device. With the app's website and app blockers, and internet filters, parents can ensure that their child is accessing only safe and educational content online.

Additionally, the app provides real-time location tracking and geofencing to ensure that their child is using their device in safe locations. Overall, the Safes parental control app is an effective tool for parents to protect their child from spending too much time on mobile apps and accessing age-inappropriate or harmful apps, including while using Duolingo.
Safes works on all devices with a variety of operating systems, including Android and iOS. To learn how to benefit from Safes for your child's digital safety, use the resources below:
Additional Resources for Safe Online Learning
In addition to Duolingo for kids, there are several other language learning platforms and apps that parents can use to ensure safe online learning for their children. ABC Learning for Kids, for example, offers a range of educational games and activities that help children learn to read and write. Similarly, some of the best language learning apps for kids include apps like Rosetta Stone, and, which are designed to make learning a new language fun and engaging for children.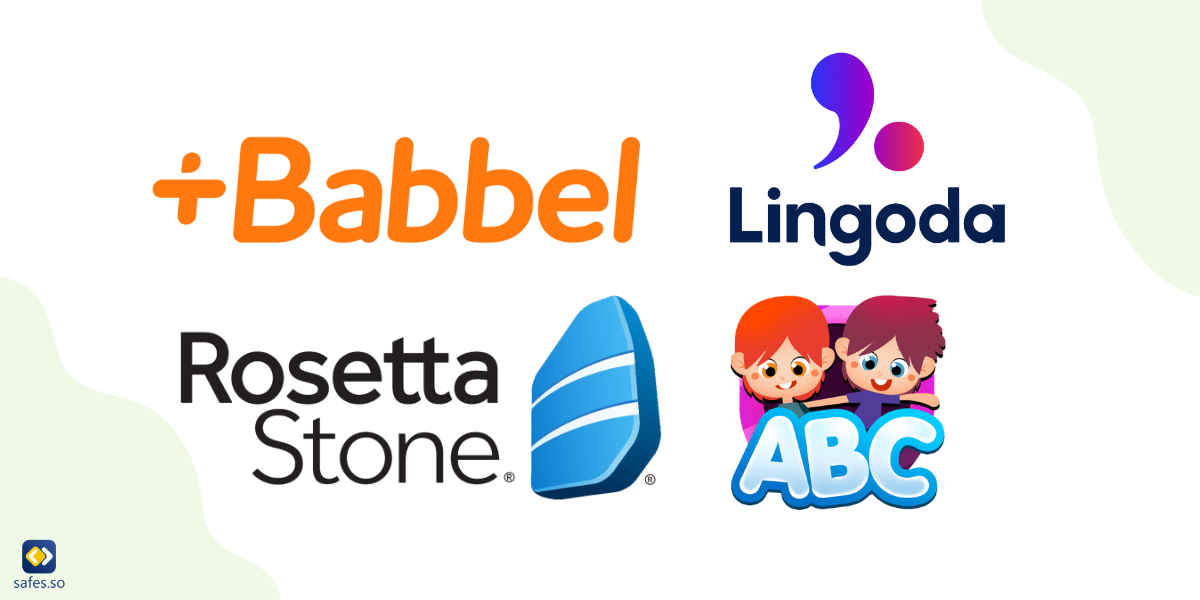 For a complete list of educational apps for elementary schoolers, read our article "16 Educational Apps and Sites for Elementary Schoolers in 2023" on our blog.
Duolingo for Kids: Conclusion
In conclusion, Duolingo for kids is a wonderful learning platform that allows children to learn a new language in a fun and engaging way. However, it's crucial to ensure that children are not spending too much time on any mobile app, including Duolingo. With the help of parental control software and other safe online learning resources like ABC Learning for Kids and the best language learning apps for kids, parents can set appropriate boundaries and ensure that their child is safe while using these platforms. Additionally, it's crucial to have open conversations with children about online safety and to encourage them to report any inappropriate content they come across while using Duolingo for kids or other online learning platforms. By taking these steps, parents can help ensure a positive and safe online learning experience for their children.