Our children are exposed to ads everywhere, whether on TV, websites, or social media. Advertisers have become more sophisticated in their techniques to capture the attention of young minds, and we must understand how they do it. The influence of advertising on kids can be significant. As parents, we must equip ourselves with the knowledge to protect them. So, let's explore how advertisers target teens and children and provide tips on how you can help your child navigate through the world of advertising.
Understanding Advertisers' Tactics
Advertisers have always been super-creative when it comes to getting the attention of the young ones. Let's take a peek at some of the psychological strategies they use to reel them in.
Manipulative techniques: Advertisers can be really sneaky, using tactics that make kids feel like they've just got to have that toy or snack. They use persuasive language, flashy visuals, and catchy jingles to make an impression that's hard to forget.
Emotional appeals: You know what really tugs at those heartstrings? Ads that make kids feel all the feels. They associate products with happiness, excitement, or even the love of their favorite characters, to make children believe that they'll be happier or more loved if they get that product.
Creating desire and FOMO: Advertisers are masters at making children and teens feel like they're missing out if they don't have the latest gadget or trend. They use phrases like "limited edition" and "only available for a short time" to create a sense of urgency. Plus, if all their friends have it, they definitely don't want to be left out!
Advertising Channels
Now, let's check out some popular advertising channels that advertisers use to reach young audiences:
Television commercials: TV ads, especially during children's programming, are full of bright colors, catchy tunes, and energetic characters that really grab the attention of kids. They're super-effective at making that toy or snack seem like the coolest thing ever.
Online ads and social media: Advertisers use pop-up ads, banners, and sponsored posts on social media platforms like Instagram and Facebook to promote their products. They know that children and teens spend a lot of time online, so it's the perfect place to catch their eye.
Influencer marketing: Advertisers have caught on to the fact that young people look up to social media influencers, so they often collaborate with them to promote their products. Influencers might do unboxing videos, product reviews, or even create content around a brand.
Product placement in movies and games: Ever noticed a character using a certain phone brand in a movie or series or a familiar snack popping up in a video game? That's product placement! Advertisers work with movie and game producers to sneak their products into the scenes, making it seem like they're a natural part of the story.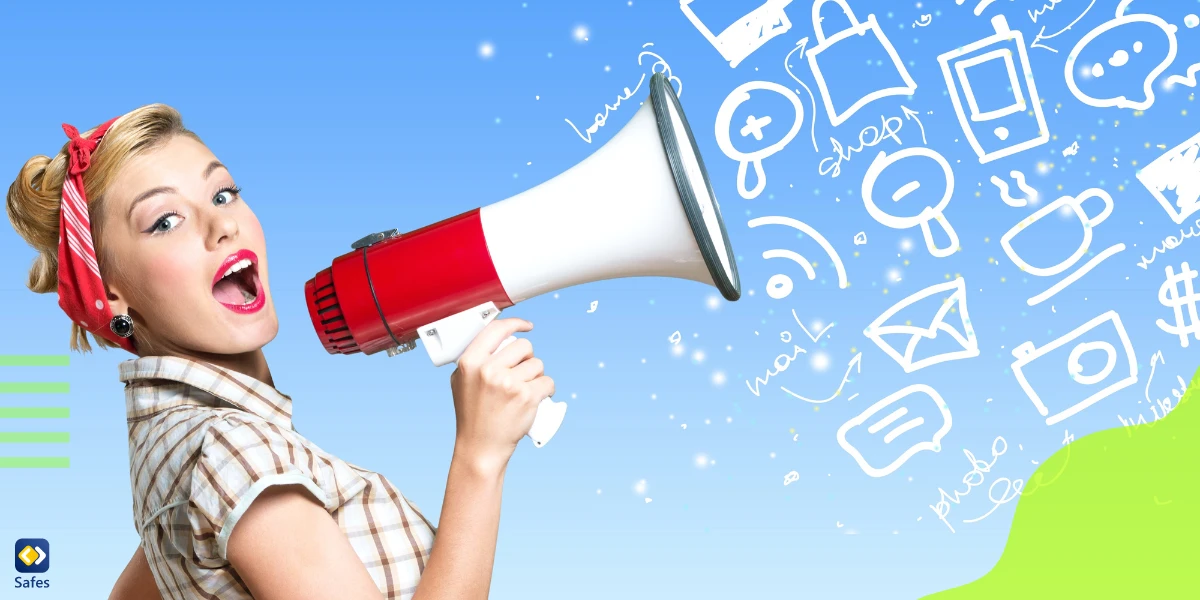 Impact on Children and Teens
At this point, you might ask, "What's wrong with advertisers targeting the youth? What possible harmful effect can these ads have on children?" Ads directed at children may seem harmless at first glance, but let's see what impacts they can have on kids:
Young Minds Are Still Developing
Children and teens are more vulnerable to advertising because their brains are still developing. Ads can have a strong impact on their thoughts, feelings, and behavior. They may not have the critical thinking skills necessary to evaluate the messages they receive from ads and may be more likely to accept them at face value.
Ads Can Influence Behavior, Preferences, and Self-esteem
Ads can influence young people's behavior, preferences, and self-esteem. They can create unrealistic expectations about what is normal or desirable and can lead to feeling inadequate or low self-esteem if children or teens don't have the products or lifestyles being promoted. Ads can also influence their buying decisions and encourage them to make choices that may not be in their best interest.
Ads Can Promote Consumerism and Harmful Habits
Targeted advertising can be particularly harmful because it is designed to appeal to specific groups of people, such as children and teens. Advertisers may use manipulative techniques to exploit their vulnerabilities and emotions, creating a false sense of urgency or FOMO, which can lead to impulse buying, unhealthy habits, and a distorted sense of reality. Not to mention that some ads may promote harmful products or behaviors, such as sugary snacks or smoking, which can have long-term negative effects on kids' health and well-being.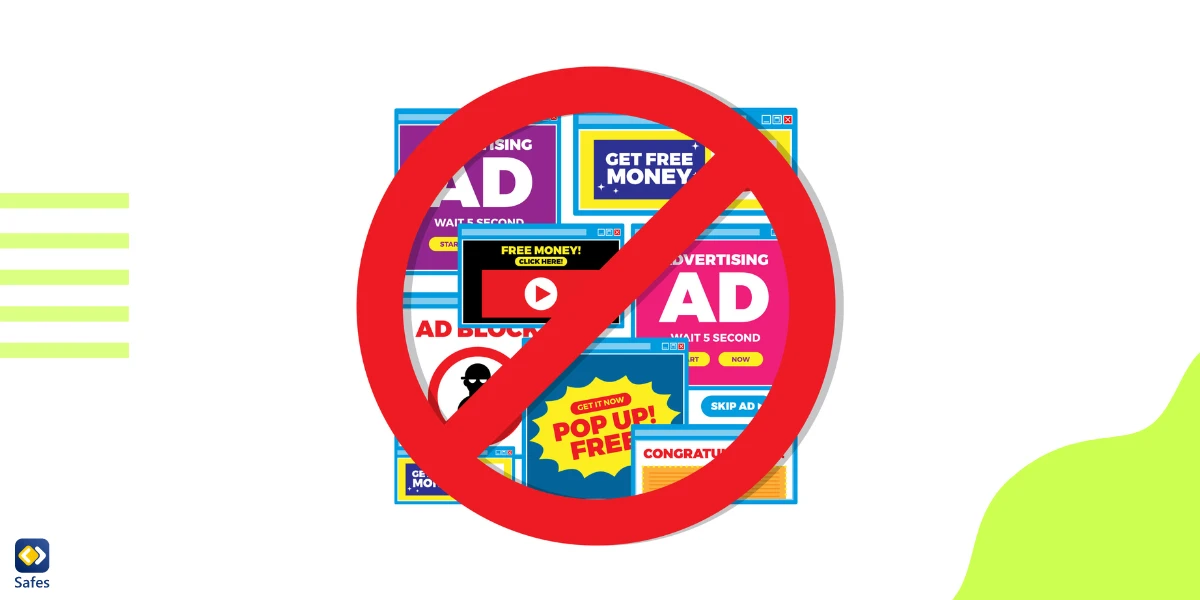 Protecting Children and Teens
The most effective strategy you can use to protect your child from the harmful effects of advertising is educating them. Talk to your child about the different advertising tactics they may encounter and explain why they should be cautious. Encourage critical thinking skills and help your child question the messages they see in ads.
It's also important to set healthy media consumption limits. Too much exposure to advertising can lead to impulse buying, unhealthy habits, and a distorted sense of reality. Make sure your child is taking breaks from screens and engaging in other activities.
There are also tools that can help you monitor and control your child's screen time and block ads and harmful apps and websites. AdGuard, for example, can block ads on different apps and websites, but the Safes parental control app takes it one step further. Not only can it block inappropriate apps on your child's device, but it also controls the time your child gets to spend on different apps. This means your child can enjoy their favorite apps without suffering from the consequences of excessive screen time and harmful content.

Safes is a multiplatform app that works on all phones, tablets, and computers powered by Android, iOS, Windows, and Mac. To learn more about how to put parental controls on different devices using Safes, follow the links below:
Advocacy and Industry Regulations
We Parents and educators play a vital role in promoting responsible advertising! By teaching our kids about media literacy and helping them be critical thinkers, we can empower them to make informed choices. Thankfully we're not alone in this campaign, there have been initiatives to regulate advertising aimed at kids and teens. For instance, the Children's Advertising Review Unit (CARU) in the US and the UK's Advertising Standards Authority (ASA) have set guidelines to ensure ads targeting young ones are age-appropriate and truthful.
How Advertisers Target Teens and Children: Conclusion
We've explored how advertisers target teens and children on different platforms. We've also offered you tips on how to help your child navigate advertising, such as open communication, encouraging critical thinking skills, and setting healthy media consumption limits. You can use parental control apps like Safes as a complementary tool to monitor and control your child's activity on different platforms which host ads.
Thankfully parents and educators are not alone in their quest for promoting responsible advertising and helping kids make informed decisions because there have also been international efforts to regulate advertising targeted at children and teens, such as CARU and ASA.