It's no secret that the world of Instagram has changed drastically in the last decade, with influencers on the platform becoming increasingly popular and more accepted by the mainstream. Now, a new type of influencer is emerging—the Mom Influencer. As the name implies, these influencers are mothers who use their platform to share their parenting experiences, promote products, and help others navigate the world of parenthood. But what's driving the rise of mom influencers on Instagram, and what impact are they having? We'll be discussing the rise of mom influencers, their impact on parenting, and the safety considerations that come with following their advice. Let's take a closer look. 
The Rise of Mom Influencers: How Did We Get Here? 
The rise of mom influencers on Instagram can be traced back to the increasing accessibility and affordability of smartphones and their capabilities. This has made it easier for mothers to document their parenting journeys and share them with the world. As the trend began to take off, more influencers began to join in, and this resulted in the thriving community of mom influencers on the platform. 
The Appeal of Mom Influencers
Mom influencers have quickly become one of the most popular types of influencers on Instagram. They are popular among parents because they share practical tips and advice on parenting topics such as nutrition, sleep, discipline, and more. They also share relatable experiences, inspiring stories, and funny anecdotes that many parents can relate to.  
Examples of Popular Mom Influencers
Some of the most popular mom influencers include: 
During her showbiz career, the former gymnast turned TV star appeared in a variety of TV competitions and reality shows. She is now focused on raising her family. Her Instagram account is dedicated to showcasing her lovely family life. She is one of the top mom influencers on Instagram. 
Louise is arguably the best blogger and vlogger in the United Kingdom. This top mom influencer is a favorite for brands looking to reach a broad audience because she is a strong advocate of body positivity and body image acceptance. She posts about her family's lifestyle as well as parenting and beauty tips on Instagram. She also runs "Sprinkle of Glitter," a craft and home improvement blog. 
Aspen, one of the top mom influencers on Instagram, rose to prominence on YouTube with her channel "Haute Brilliance". Her areas of expertise include fashion and beauty, DIY, clothing guides, and travel. Her Instagram account documents her family life, her journey through parenthood, and the various household and beauty products she employs. 
The Impact of Mom Influencers on Parenting
The impact of mom influencers on Instagram can't be overstated. According to Forbes, influencer moms are possibly one of the most persuasive influencers on social media. Here's why.  
For one, the positive representation of mothers has been incredibly empowering for many, showing them that they can be both successful and present in their children's lives. Mom influencers have also encouraged parents to be more open about their experiences and to share their challenges and successes. This has fostered a sense of solidarity and understanding amongst parents and has helped to break down the stigma around parenting. Finally, mom influencers have had an outsized impact on parenting culture, providing helpful advice, product reviews, and tips to help parents navigate the challenges of raising children in the digital age.  
It's clear that mom influencers have had a profound impact on both Instagram and parenting, and their presence is sure to continue to grow in the future. As their reach and influence continue to expand, they'll continue to shape parenting culture and help to make it more inclusive and supportive.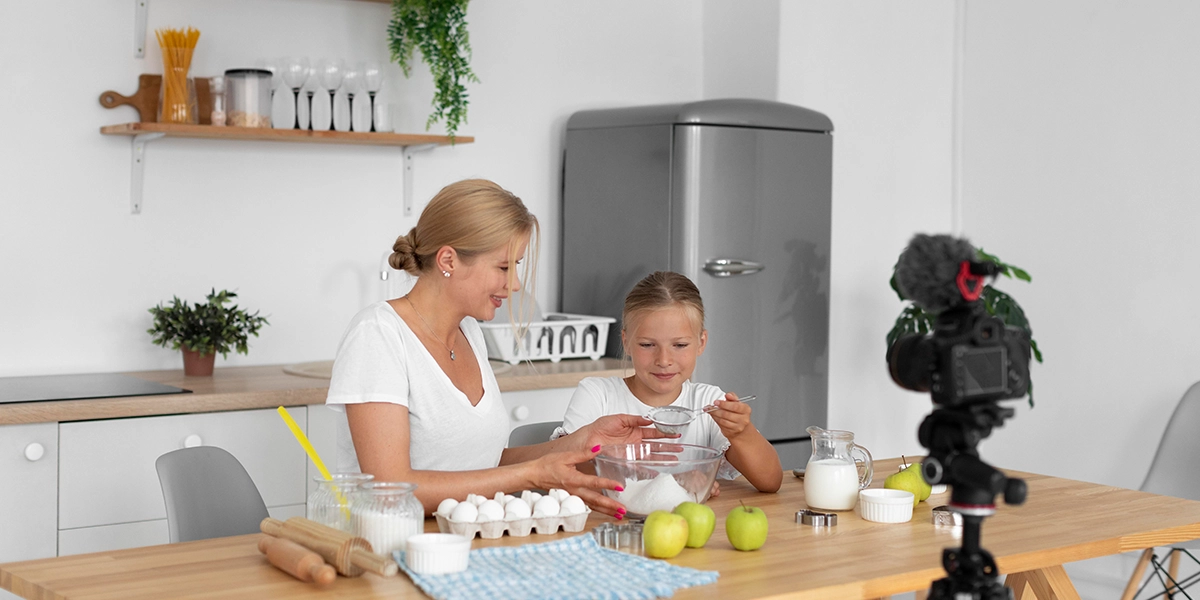 Evaluating the Safety of Mom Influencers' Tips
When evaluating the safety of mom influencers' tips, there are several key considerations to keep in mind. First, it's important to consider the source of the advice. If the influencer is not a medical or mental health professional, it's crucial to question the reliability of the advice. Additionally, it's significant to consider the potential risks of following the advice. For example, if the advice involves trying a new supplement or treatment, it's important to consider potential side effects or interactions with other medications.   
Examples of Safe and Unsafe Tips
Let's start with a few examples of safe tips. For instance, a mom influencer might suggest making some baby accessories yourself to save money or explain the importance of keeping up with vaccines. These types of tips are great because they give you useful information and have to be backed by science.  
On the other hand, there are a few examples of unsafe tips to look out for. For instance, an Influencer might suggest using certain homeopathic remedies for illnesses. Some mom influencers try to convey a message of moms being these superhumans who should devote all their time and energy to their families. However, this lifestyle often results in exhaustion in mothers. These types of tips could be dangerous, so it's important to do your own research before following any advice from an influencer.  
Benefits and Drawbacks of Following Mom Influencers' Tips
Following someone's advice without thinking is never a good idea. It's important to keep track of the pros and cons of mom influencers' tips. 
Benefits
Mom influencers on Instagram can provide helpful advice and tips for parents.

 

They can provide an example of how to balance family life and work life.

 

Mom influencers can create a sense of community and support for parents who may not have access to a strong support system in their own lives.

 
Drawbacks
Mom influencers may not be providing accurate or reliable information, which can be detrimental to parents who only rely on their advice.

 

Some mom influencers may be too focused on their own success and may not be able to provide genuine insight into the daily struggles of parenting.

 

The content of some mom influencers may be too focused on perfection and not realistic enough, creating unrealistic expectations for other parents

 
Tips for Evaluating Mom Influencers' Advice
As a parent, it can be difficult to wade through the overwhelming amount of parenting advice available online. Fortunately, mom influencers are a great source of helpful tips and advice on how to raise kids. However, it's important to evaluate the safety and efficacy of the tips they provide before putting them into practice. When evaluating mom influencers' advice, it's important to consider potential risks associated with the advice. Additionally, it's best to use reliable sources of parenting advice, such as pediatricians or mental health professionals. 
How to Identify Reliable Sources 
When evaluating mom influencers' advice, it's important to consider the source. Look for influencers who have experience with parenting, such as a professional or certified child development specialist, or who have a strong track record of providing accurate and helpful information. Additionally, make sure to look for influencers who provide evidence-based advice that is backed up by research. 
Red Flags
When evaluating mom influencers' advice, it's important to look for red flags that may indicate the advice is not reliable. This includes advice that is overly extreme or unrealistic, advice that does not have any evidence to back it up or advice that conflicts with the advice of other reliable parenting experts. Additionally, if an influencer is promoting a particular brand or product, it's important to consider if their advice is being influenced by their financial interests.  
By following these strategies and looking out for red flags, you can ensure that you don't fall into the trap of bad mother advice you get from mom influencers.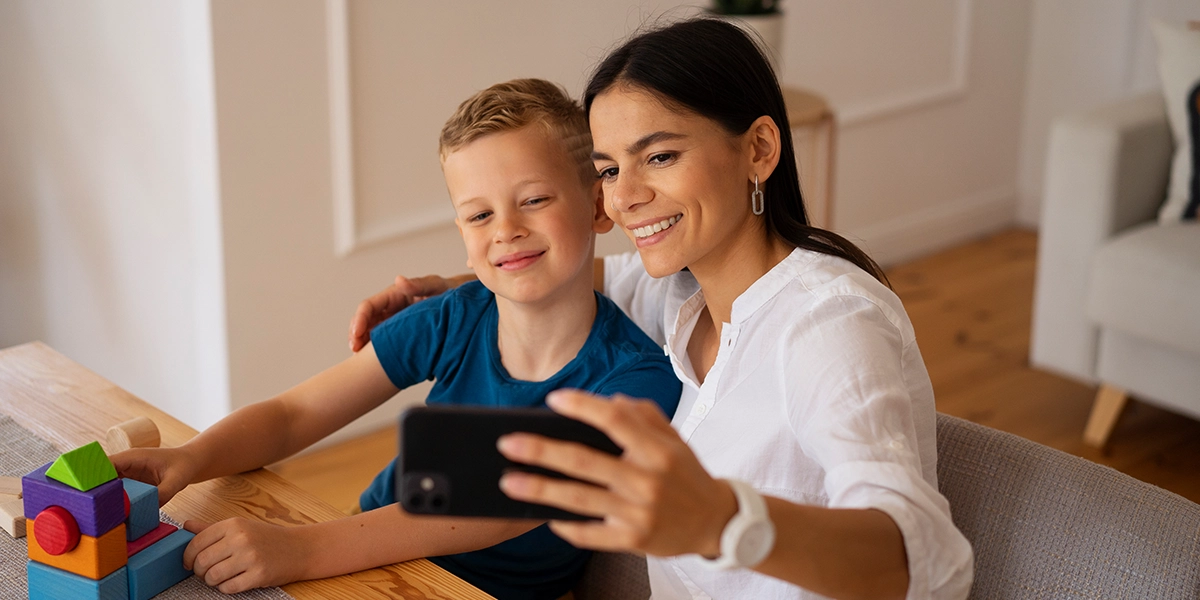 Let Us Help 
Mom influencers can help you to a certain degree. We at Safes can help you to manage your child's online activity. Safes is a parental control app that helps you to check your child's activity on apps, the internet, and their electronic device in general. Safes offers features like application blocking, live location tracking, and detailed activity reports. We help you to keep an eye on your child, even when they're not necessarily close to you. You can download the app on iOS and Android mobile devices, as well as Windows and MacOS desktops.  
Conclusion
Mom influencers are having a powerful impact on the way parents approach parenting. They are providing an accessible source of advice and tips, as well as creating a supportive online community for parents to connect with each other. However, it's important to evaluate the safety and efficacy of their advice before following it. By considering the source of the advice, any potential risks involved, and reliable sources of parenting advice, parents can make sure they're following safe and reliable advice from mom influencers. The take-home message is to make sure you do your own research when it comes to listening to social media influencers.