Teaching accepting constructive criticism helps your child build resilience, self-esteem, and a positive, growth-oriented mindset. In this guide, we'll explore strategies you can use to instill a healthy acceptance of criticism in your child, thereby helping them navigate life's challenges more effectively.
The Value of Constructive Criticism
Before we delve into the methods of teaching children to accept constructive criticism, it's essential to understand its significance. Constructive criticism focuses on providing feedback that can help improve a person's performance or actions. It fosters individual growth and learning by highlighting areas for improvement and offering actionable suggestions.
For children, embracing constructive criticism can significantly boost their learning abilities and personal development. It encourages them to strive for improvement, enhancing their problem-solving skills and ability to adapt to different situations. CCA Educate claims that "feedback you offer your child helps them understand what is expected of them and the standards you have for their development." However, it's crucial to present criticism in a supportive, caring, and positive manner to ensure it motivates children rather than discourages them.
Creating a Supportive Environment
A supportive and nurturing environment is pivotal for children to accept constructive criticism. Parents, caregivers, and teachers should model the correct way of giving and receiving criticism. They should demonstrate that criticism is not about disapproval or finding faults but about fostering growth and learning.
When giving feedback, try to focus on your child's actions or behavior, not their personality or character. For example, instead of saying, "You're always so messy," you could say, "Your room looks cluttered. Can you try to keep it tidy?"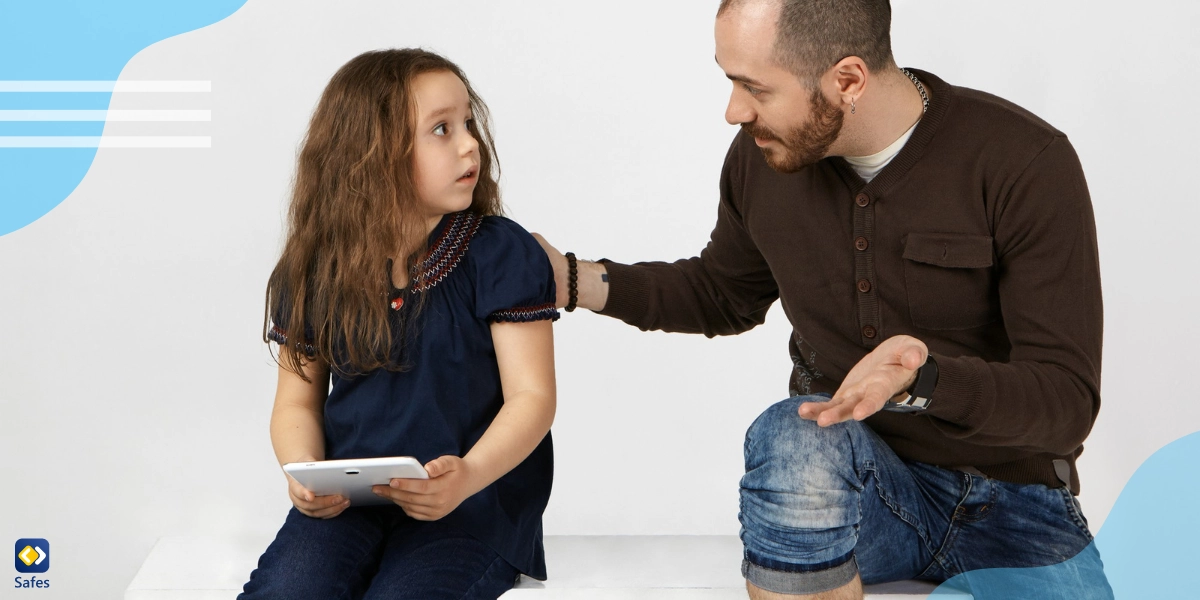 Teaching Children to Receive Constructive Feedback
It's highly important to help your child distinguish the difference between positive criticism and personal attacks or bullying. Help them understand that constructive criticism aims to help them improve, whereas bullying is harmful and seeks to belittle or hurt them.
Open, regular communication can help children discern the difference between these two. It's crucial for children to understand that criticism should never be personal, derogatory, or hurtful. If feedback makes them feel uncomfortable or upset, they should communicate their feelings to a trusted adult.
Teaching Children How to Handle Constructive Criticism
When your child has a sense of self-worth, they're less likely to perceive criticism as a personal attack and more likely to view it as an opportunity for growth. You can build resilience in your child by encouraging them to try new things, allowing them to make mistakes, and teaching them to learn from their errors. Boost your child's self-esteem by praising their efforts, acknowledging their progress, and reinforcing the idea that everyone makes mistakes and can learn from them.
To teach your child how to react positively to constructive criticism, encourage them to listen attentively to the feedback, understand its intent, and ask questions if they're unsure about something. Remind them that they should be thankful to the person that gives them feedback because receiving feedback from someone shows that they care.
Dealing with Negative Emotions
It's natural to feel negative emotions when someone criticizes us. Remind your child that it's okay to feel these emotions and then teach them strategies to manage these feelings. Deep breathing exercises, physical activities, or simply talking about their feelings can help your child cope with their emotional responses to criticism.
Celebrating Progress and Effort
Recognizing and celebrating children's progress and effort is a powerful way to motivate them to accept and act on constructive criticism. Whether it's a small improvement in behavior, a better grade in school, or a new skill they've learned, acknowledging these achievements can make children more receptive to feedback and keen to continue their growth journey.
Maintaining Open Channels of Communication
Open and regular communication with children is vital in teaching them to accept constructive criticism. you should encourage your child to express their feelings, thoughts, and concerns about the feedback they receive. Keeping the lines of communication open will foster a trusting relationship, making children feel safe and supported when dealing with criticism.
How Can Parental Control Apps Like Safes Help
Children are now exposed to a wealth of online content, some of which can be harmful or inappropriate. But parental control apps like Safes can be a useful tool in protecting them _especially from negative criticisms and personal attacks on social media and various websites and apps.

Safes allows you to monitor your child's online activities, block inappropriate content, and set screen time limits. By creating a safe online environment for your child, Safes helps you ensure that your child is exposed to positive and constructive interactions, free from cyberbullying or malicious criticism.

You can download Safes from our website as well as Google Play and App Store. Learn how to put parental controls on a variety of devices and platforms with Safes using the resources down below:
Conclusion: Accepting Constructive Criticism
Accepting constructive criticism is a valuable life skill. It fosters personal growth and builds resilience and a positive mindset. But It's a gradual process that requires patience, understanding, and constant reinforcement. Teach your little one to be open to positive criticism and embrace it as something that can help them grow. You mustn't shield your child from criticism but equip them with the skills and mindset to use it for their benefit.