Self-worth is a very important quality that should be fostered in children. It's an indication of how much a person appreciates their true self and how mindful they are of what their true worth is. Unfortunately, self-worth is not built naturally; it should be nurtured. Even worse, there are a lot of people in society that have grown up without developing this important skill. That's why building self-worth in children from an early age is really important, as it can turn them into more confident beings in their future lives and lead to an overall sense of well-being. It can also prevent them from putting themselves in situations that are below them. In this blog post, we'll talk about how to build self-worth in children and offer some practical tips to make your child a person who knows their value.
Understanding Self-Worth in Children
The American Psychological Association (APA) defines self-worth as a person's opinion of themselves as a worthy human being who deserves respect and appreciation. A person with self-worth respects themselves and has a positive self-image. Now, self-worth shouldn't be confused with arrogance or egotism, which are the overestimation of one's own positive qualities. On the contrary, self-worth is mostly associated with accepting oneself as one is and rejecting what disregards one's value.
Self-worth can have both cognitive and emotional aspects: While it consists of a person's appreciation of their own talents and capabilities, it also refers to a deep understanding of why such traits are valuable.
There are two factors that may influence a child's self-worth: internal and external. Internal factors comprise the child's overall view of life. On the other hand, external elements, such as validation from other people and the child's experiences in school and at home can also affect how they perceive themselves.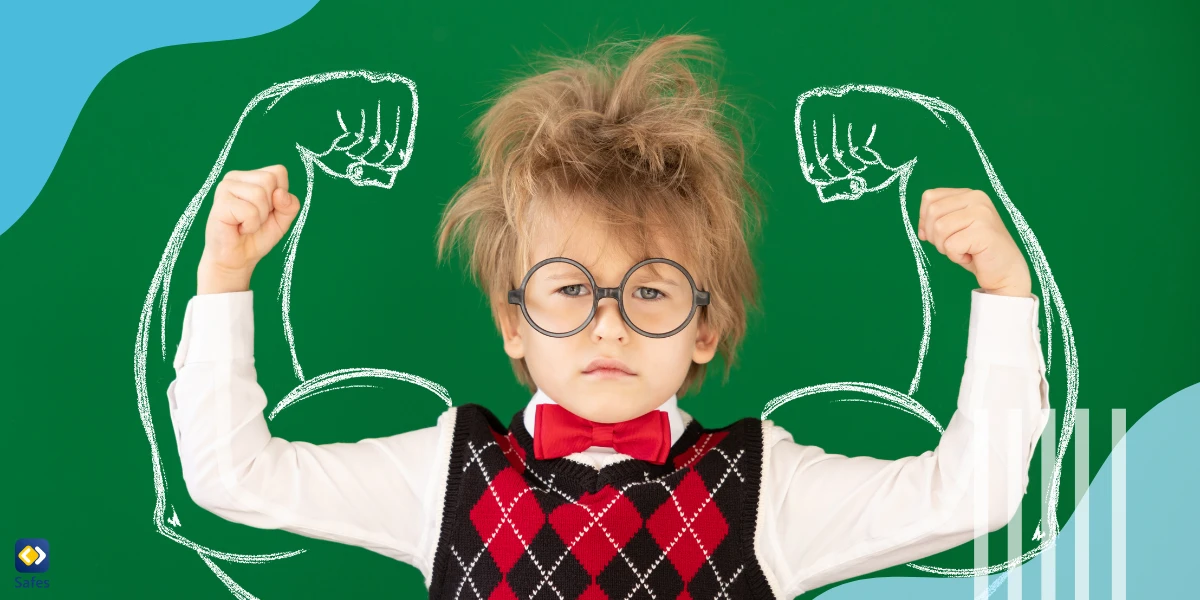 Strategies for Building Self-Worth in Children
How do you build self-worth in children? This question has a multilayered answer. To increase self-worth in children, parents must first understand the role self-worth plays in a child's overall emotional health; otherwise, it will be lost in the day-to-day challenges of parenting. Then, they should identify the factors that affect it most, which can vary from one child to another. Now, it's time to implement certain strategies in your parenting that will help foster a sense of self-worth in children.
Encouraging a Positive Self-Image
As a parent, you play a crucial role in developing a positive self-image in your children. You should try to teach them that everybody has their own imperfections and that they deserve the best just the way they are. Self-acceptance and self-compassion are two key factors for developing a positive self-image. Try to instill in them the habit of loving and accepting themselves as much as they would their closest loved ones. This feeling can also be strengthened by celebrating achievements, no matter how small they might be.
Fostering a Supportive Environment
Children should feel safe when they're talking to their parents. By creating a supportive environment, they'll feel comfortable enough to trust you. This environment will be a breeding ground for open and honest communication, where the two of you can actively listen to each other and talk about issues that might make them concerned.
Also, by providing constructive feedback and encouragement, you'll teach them to appreciate their success while having a realistic image of the path they're taking.
Encouraging Healthy Relationships and Social Connections
We've already said it before: external factors affect a child's sense of self-worth. That's why having positive relationships with others is important. However, if your child is shy, you might have to create opportunities for them to meet people and interact with them. Additionally, to have more meaningful relationships with others, children need a developed sense of kindness and empathy, which should also be fostered in children by their parents.
Engaging in Self-Worth Activities and Exercises
Self-worth can also be fostered in children through certain activities, such as journaling and positive self-talk. To learn how to instill these kinds of habits in children, read Get Your Kids on Track with a Printable Habit Tracker. Additionally, you should make an effort to track their progress and celebrate their positive traits with proper affirmations. Just make sure that the goals are set realistically to avoid frustration.
Addressing Challenges and Obstacles
Learning how to increase self-worth takes a lot of practice and you might encounter various challenges along the way. Setbacks and failures are a natural occurrence in almost every part of a human's life, especially in that of a child. Being inexperienced, children might perceive failure as proof that they're below par. It's your responsibility as a parent to teach your child to get up every time they fall. Let them know that failing does not necessarily mean defeat and that it has nothing to do with their general value.
Another important lesson is to teach them not to be influenced by other people's fake representations of a life. This has become extra challenging in the modern day, with people constantly showing off on social media platforms, which can lead to decreased self-esteem in children. To reduce the negative effects of social media on children, you can download Safes parental control app, available on all devices, from Android and iOS to Windows. With this app, not only can you monitor and limit your child's social media usage, but also you can detect and prevent harmful behavior, such as bullying and peer pressure.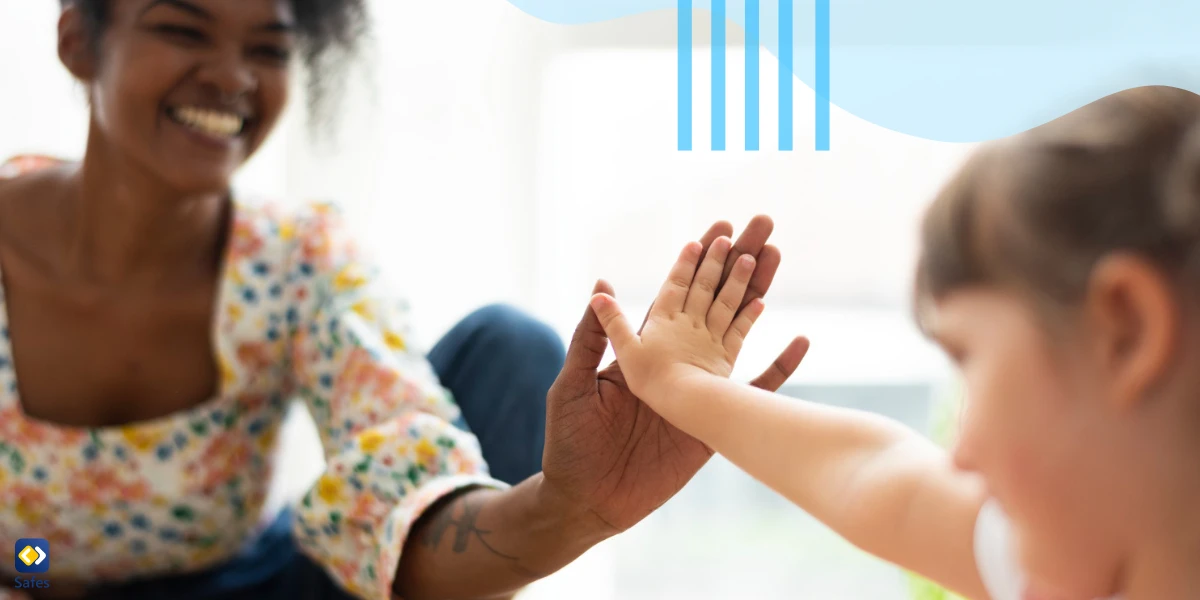 Parents' Role in Building Self-Worth
Parents' role in promoting self-worth in their children cannot be overstated. Firstly, because they are the ones that kids look up to. Therefore, self-care and modeling proper behavior can set a good example and foster self-worth in children. Second, by providing unconditional love and support, children will learn that they are loved and valued. Third, by promoting independence and autonomy, parents can ensure that their children will grow up to be responsible adults who know the value of hard work and progress in life.
Conclusion
Overall, self-worth is an important trait that must be nurtured in children. In this blog post, we've provided several steps to help children learn how to gain self-worth, which include promoting a positive self-image, creating a supportive environment, encouraging healthy social interactions, and encouraging children to engage in activities that build self-worth. Remember, self-worth isn't built overnight, so brace yourselves for any setbacks, and keep up the support for your child.