With the growth of technology, most communications occur through screens and devices. Most children tend to text more instead of using verbal communication. So, strong written communication skills are crucial for children. But how can children foster this skill? One of the best ways is to learn how to write a diary.
Writing a diary or journaling is beneficial for children in multiple ways, it can be a safe and personal space where children can express their feelings and thoughts. Also, it promotes children's creativity, writing skills, and memory.
In this blog, we will consider the advantages of diary writing for children and come up with some tips to write a diary.
Benefits of Diary Writing for Children
As previously said, diary writing is brilliant for children due to its numerous advantages. Let's take a look at some of its benefits in detail.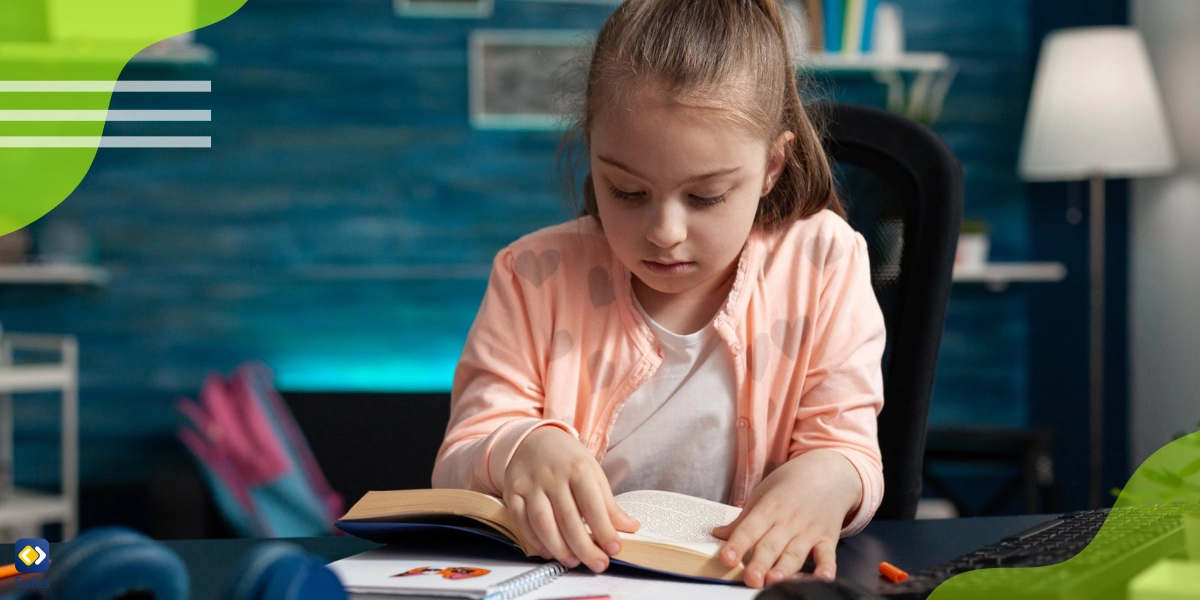 Improved Written Communication Skills
Writing a diary daily enhances children's writing skills. When they write about their daily experiences, they are exposed to a variety of words, and this exposure helps them expand their vocabulary range. Moreover, they get familiar with different structures of sentences that enhance the flow and readability of their writing.
Enhanced Self-Expression and Self-Awareness
By writing a diary, children have time to write about their feelings, thoughts, and ideas. It greatly improves a child's ability to express and identify themselves and they can recognize their emotions better.
Boosted Creativity and Imagination
There is a relationship between writing and creativity. As children begin to write diaries, they can discover their creative side. They can try out various writing formats and styles as well as add sketches and drawings in a creative way to their writing. Furthermore, writing a diary encourages children to imagine and invent stories and as a result, it promotes their storytelling skills.
Strengthened Emotional Intelligence
Keeping a diary can develop children's emotional intelligence since it enables them to reflect on their thoughts and feelings on paper. When they write down their experiences and emotions, they can gain a better understanding of their feelings and they can identify patterns in their behavior.
Enhanced Memory
By recording daily experiences, children remember events better and more vividly. This practice enhances their memory and their cognitive abilities as well.
Getting Started with Diary Writing
Now let's start writing a diary. But how do you start a diary? What things should children write in a diary? Follow this step-by-step guide and encourage your children to learn the tips.
Provide a convenient area: Prepare a comfortable and calm space in their bedroom and put a desk and a chair.
Provide supplies for diary writing: Give them a variety of writing tools such as pens, pencils, erasers, notebooks, and stickers.
Set goals and expectations: Set some achievable goals for your child and incentivize them to reach the goals. You can support them by giving them small gifts or stickers.
Making it a routine: Choosing a regular writing time for children. For example, encourage them to write about their day every night before sleeping.
Structuring Diary Entries
Diary entries are a collection of pages in a diary that are usually organized according to the date and time when they were written. Each page of a diary provides content ranging from children's emotions, thoughts, and imagination. Here are some methods to explain how to start a diary entry.
Give them a diary entry notebook that is organized according to date and time; using colorful and eye-catching notebooks is more beneficial
Ask them to write down whatever they did in their day and tell them to write on a page with the correct date.
Encourage them to write about their emotions and their wishes.
Sometimes give your children topics to write an essay on. It fosters their writing skills and encourages them to learn how to write a diary entry.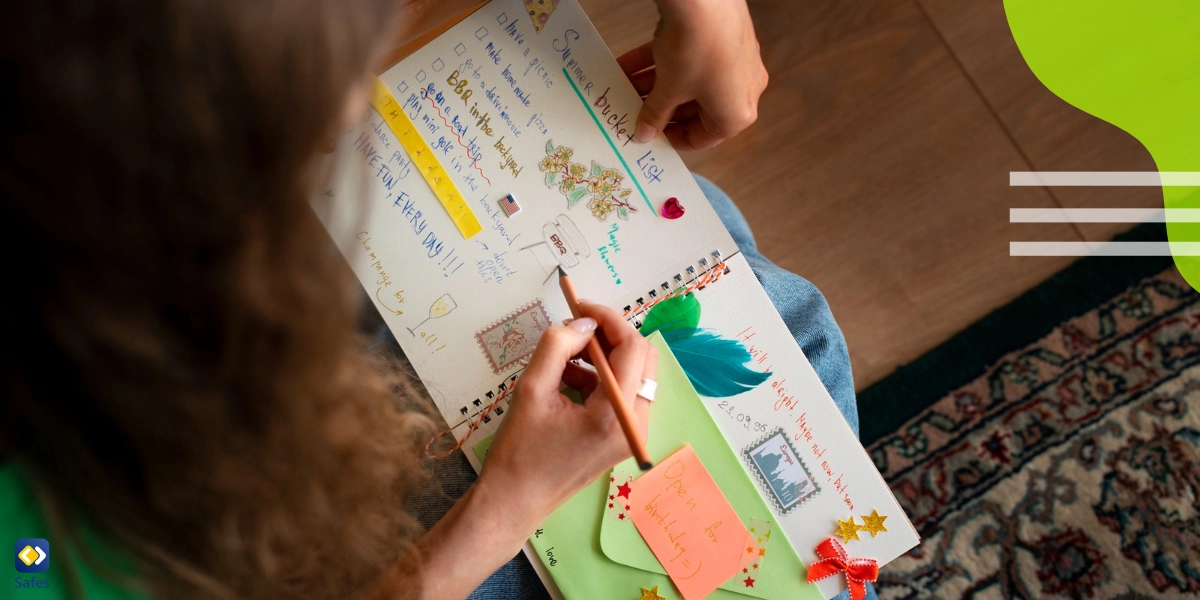 Encouraging and Supporting Children
Celebrating their small achievements by rewarding them.
 Offer them constructive feedback and support them to continue writing.
You can encourage children to review their progress in writing to motivate them.
For older children, you can create a private online blog where they can share their journals and texts with family members or their friends.
Have a small party to celebrate their achievements. Prepare their favorite snacks and decorations and have fun together.
Maintaining Consistency
Persistence is the key to being a writing master. Encourage your children to have regular writing schedules, but don't force them because it makes them reluctant to write.
They don't need to write their journal every day, especially if your child is a new writer. They can write a diary twice a week before going to bed. This will help them develop a habit of writing.
Privacy and Security
Encourage your children to keep their journals safe and secure and tell them to put their diary books in a designated location. With the improvements in technology, most children use their tablets and mobile phones for writing journals.
Although using digital devices for writing journals has lots of benefits such as having various features for writing, making the writing process faster, and providing much space for journaling, they can threaten your children's online safety.
As most children are active Internet users, hackers may break into their devices and steal or destroy their information. But what is the best solution to protect children from online risks?
By installing a parental control app parents can set boundaries and limitations on the usage of devices to keep their children away from online attacks. Parents can use the default parental controls on their child's device such as Android parental controls or iPhone parental controls.
Moreover, they can protect their children's personal data safely and securely. This can be done by using Safes. Safes is a parental control app available on iOS and Android, that allows you to:
Monitor children's online activities
Block all apps instantly
Limit screen time
Conclusion
Overall, we mentioned that writing a diary is a good habit for children because it has many benefits for them such as: enhancing their memory, boosting their creativity, and strengthening their emotional intelligence. Also, we introduced some methods on how to start writing a diary.