Technology can help with children's education though it can also hinder it if not used carefully. Written communication skills can be enhanced using apps that are available on the Google Play Store and Apple's App Store. In this blog post, we'll consider why written communication is important, and how apps can help improve written communication in the long run.
What Are Written Communication Skills?
Enhancing written communication skills requires enhancing the different aspects of written communication such as grammar, vocabulary, and sentence structure. Your child's quality written communication skills will enable them to convey ideas clearly and coherently for readers. Here are some examples of written communication skills.
Grammar: Grammar is the set of rules that govern how words and phrases are arranged and used in a language. Though a lot of us learn the grammatical rules of our language as a child, we usually make mistakes in speech that others don't pick up on. In this sense, writing is more unforgiving which goes to show the need to learn grammar for clear communication in writing. Also, understanding more grammatical structures helps children to express their ideas more clearly since they have more choices at their disposal.
Vocabulary: Vocabulary is the range of words that a writer knows and uses in their writing. The larger your child's vocabulary, the more range they have in expressing their thoughts and feelings such as when they're writing in a diary. Sometimes the right choice of words can paint a thousand pictures in the reader's mind.
Sentence structure: Sentence structure is the way that words and phrases are organized and connected in a sentence. This is best shown in articles and essays where children are forced to argue a point or make the case for something. Sentence structure can significantly help get one's point across to the reader.
Spelling: Spelling is the ability to write words correctly using letters or symbols. Errors in spelling, when they result in gibberish, can be annoying to the reader, given that the reader guesses the correct word. If, of course, the spelling error leads to the word taking on a completely different meaning, it can confuse readers even more.
Punctuation: Punctuation is the use of marks or symbols to separate or clarify elements in a sentence. This is where even the most prolific writers pause–worried whether they're justified in using a symbol—before making a decision.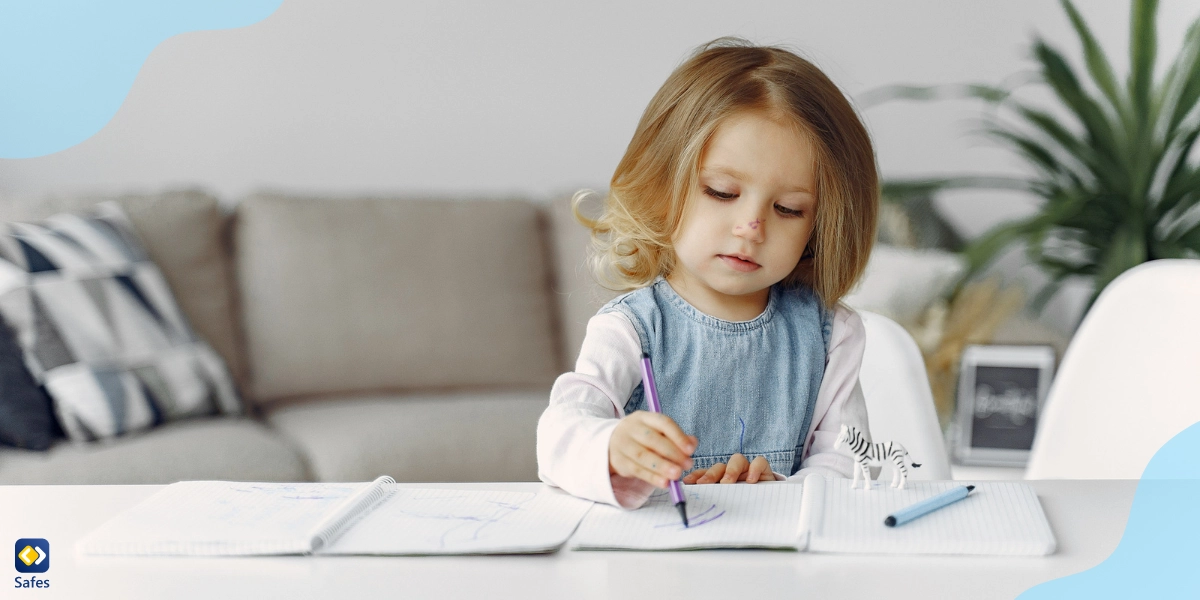 5 Apps That Improve Communication in Writing for Different Age Groups
Written communication can be enhanced in different ways such as using language-learning apps or reading books. There are many apps that can help develop written communication skills in children. We've gathered the 5 best apps for your child:
iTrace
The iTrace app is an iOS application designed to teach children handwriting. The app allows kids to write different:
Letter and Numbers: This includes cursive and block writing and uppercase and lowercase letters.
Fonts: The app supports three popular handwriting methodologies in the USA: Zaner-Blosser, HWT (Handwriting Without Tears), and D'Nealian.
Orientations: Children can use iTrace for both right and left handwriting orientations.
Words: The app has 350 words for practice by default but your child can words of their own.
The app offers a free version with in-app purchases, as well as a paid version with all content available right after installation. Unfortunately, the app is not available on Android devices.
Grammar Pop
Grammar Pop is an educational app designed to help users improve their grammar skills. Here are some of its key features:
Gamification: The app works by using word games to improve your child's grammar. It also has multiple levels to instill a sense of progress.
Difficulty increase: The levels get more difficult so children may have to go back to previous lessons.
Only a paid version of the app is available on the App Store.
Mad Libs
The Mad Libs app is a word game that allows users to fill in the blanks and create funny stories. Here are some of its key features:
Free stories: The app includes many free stories that children can play, and new content is added all the time.
Hints: The hints make sure that your child doesn't get stuck on any one story trying to perfect it.
Vocabulary boost: The app helps children increase their vocabulary range and also enhances creativity.
The Mad Libs app is available on the App Store and is free with in-app purchases.
The Grammarly Keyboard
The Grammarly Keyboard app is a personal writing assistant that integrates with your mobile apps to help improve your writing. Here are some of its key features:
Real-Time Suggestions: The app provides real-time text correction, picking up on grammar, spelling, and punctuation mistakes.
Synonyms Tool: This feature helps your child enhance their vocabulary and improve their writing.
Tone analysis: The app can even analyze the tone of writing and make suggestions based on what tone your child is looking for.
Compatibility: Grammarly works well with many apps such that after a while your child might not notice it's even there.
The Grammarly Keyboard app is available for both iOS and Android devices. It also works well for adults.
Writing Challenge for Kids
Writing Challenge for Kids is an app designed to inspire creativity, make writing fun, spark inspiration, and improve writing skills. Here are some of its key features:
Creative inspiration: The app gives your child a prompt to write about and after a specific interval will give new prompts to keep the creative energy flowing.
Audience-based: The app is designed for 7- to 14-year-olds and all of its prompts are adjusted for those ages. Also, your child can set how many prompts they want for a story so that they know when it's time to finish.
The paid app is available on iOS, Android, Kindle and Mac.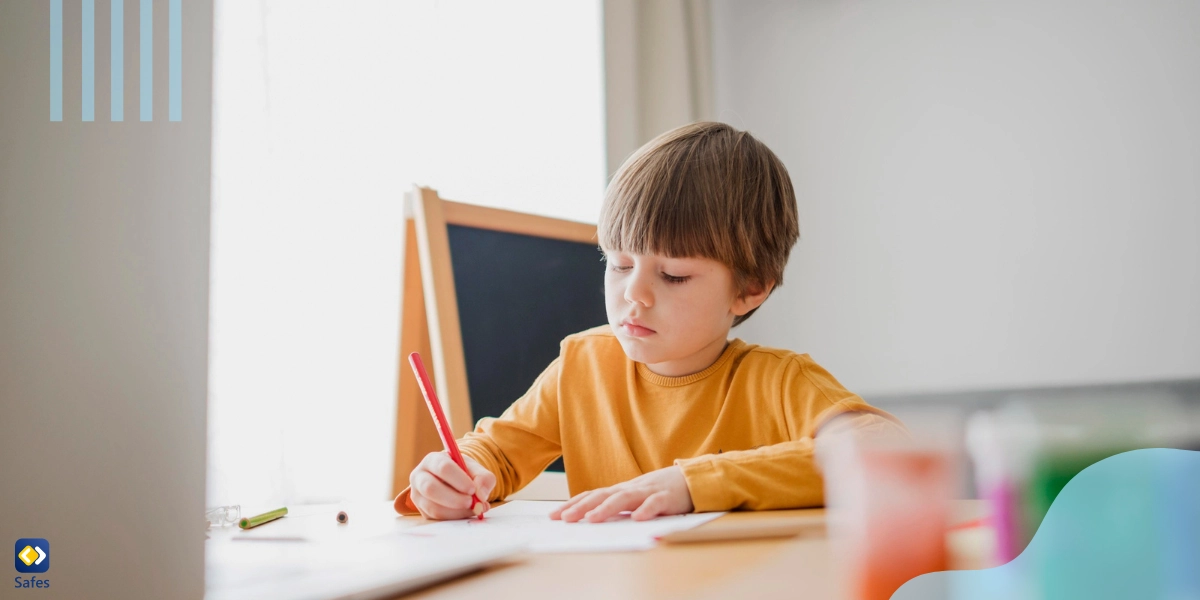 How Can We Help?
Using parental controls can play a significant role in enhancing children's written communication skills in several ways. Parental controls usually allow parents to limit their child's screen time and manage how much time they can spend on each app. This way more time is left for offline activities such as writing. Furthermore, parental controls allow for the internet, a place many writers need to have access to for research, to become a safe place for children.
You can use the default parental controls on your child's device. To learn more about these, check out our resource pages below:
Third-party parental control apps like Safes can also help you. By using Safes, you can monitor your child's call log, limit their screen time, manage their app usage, track their real-time location, and more. Feel free to download the app on iOS and Android.
Conclusion
Effective written communication skills can be achieved in children through practice. This practice comes easily when you use the right apps to enhance grammar, punctuation, vocabulary range, sentence structure, and spelling. Parental control apps can also help your child concentrate on matters like writing more than ever.