Teenagers these days spend most of their time on their phones and computers, so a lot of them don't get to spend much time with friends and family doing other activities. That goes double for those who live in smaller towns where there aren't that many places to hang out. Fortunately, it doesn't take much effort to get teenagers interested in watching movies. You can sit with family members and friends and spend some quality time together watching family comedy movies that both you and your teenager can laugh with. Don't you know what film to pick? Keep reading to discover the top 8 funny movies to watch with teens. 
School of Rock (2003)
School of Rock is an uplifting musical funny kids movie starring Jack Black, a wannabe rock star who poses as a substitute teacher and leads his class of unruly students in forming a rock band. 
School of Rock is a great movie to watch with your teenager because it is a classic coming-of-age story that celebrates the power of music and has plenty of fun and laughter. It also delivers a powerful message about following your dreams and believing in yourself. Don't miss this amazing film from Richard Linklater, the great Texan filmmaker. 
The Hangover (2009)
If you've ever been to a party where someone drank too much, you can imagine what this movie is about. Imagine you wake up in the middle of the woods with no idea how you got there, and a bunch of people you don't know are there with you. That's exactly what happens to a group of friends when one of them decides to have a bachelor party in Las Vegas. 
The Hangover is one of the best comedies to watch with teens because it will teach them important lessons about the danger of overindulging in alcohol.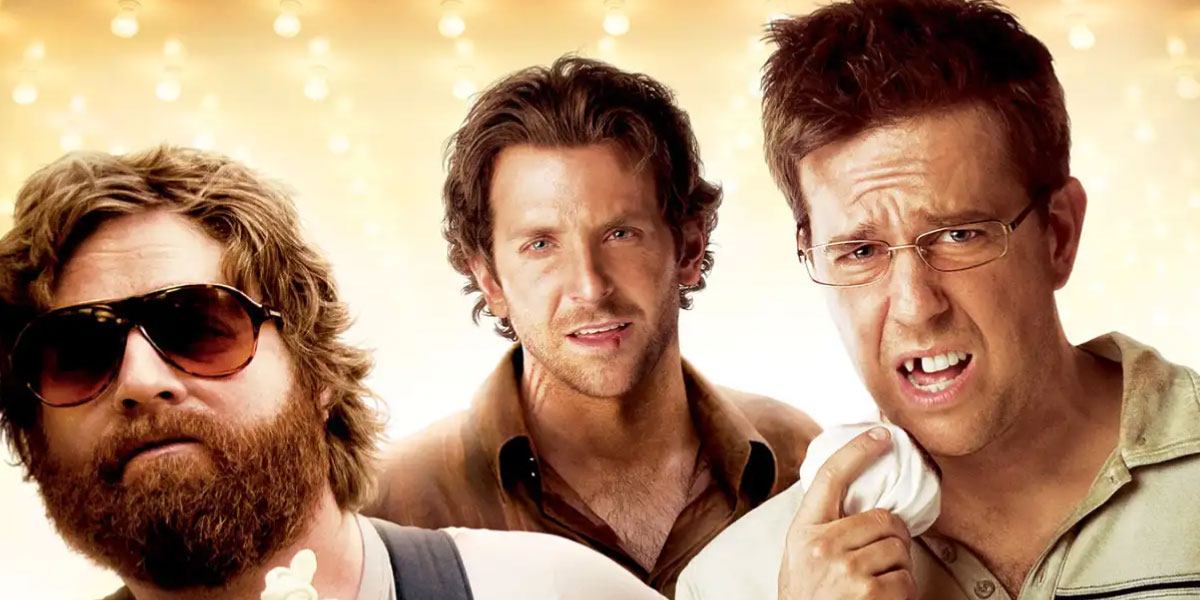 Hot Fuzz (2007)
Here's another typical funny teenage movie that every teenager can relate to. A cop in a small town gets a promotion and decides to go to London and work there. Meanwhile, in his hometown, a cop is killed, and the citizens are afraid to talk to the new cop, even though he's the only one who can solve the case. 
Hot Fuzz is a great film to discuss with your teenagers how important it is to trust your gut. This family comedy movie is humorous, but it also has a serious message that everyone should hear.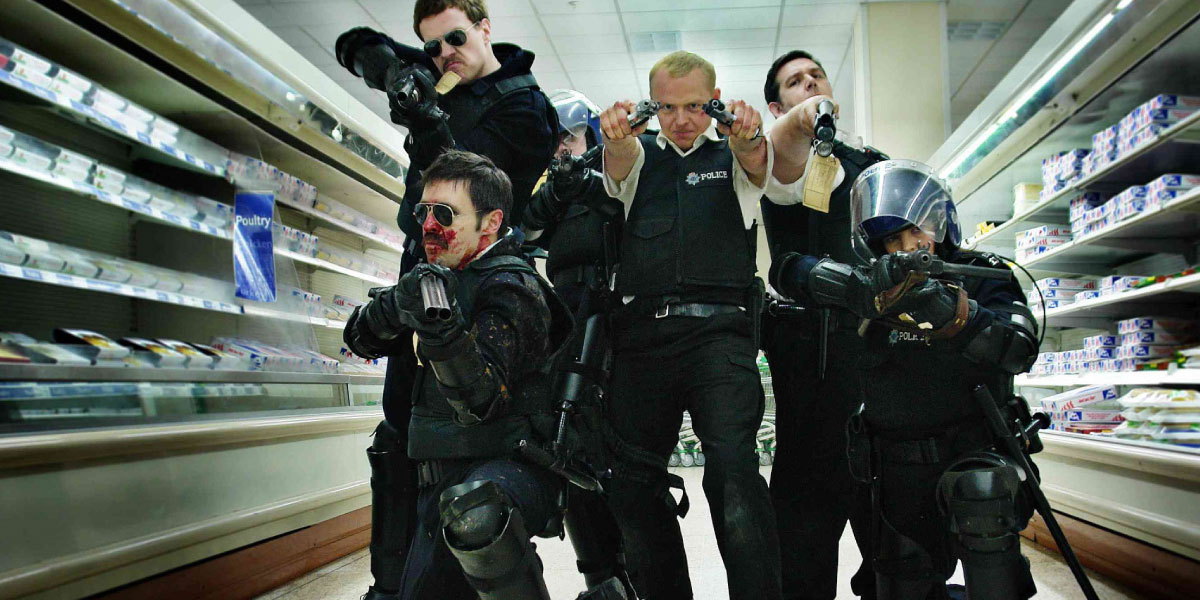 Scary Movie Collection
The Scary Movie Collection is a hilarious compilation of parody films that poke fun at horror movie conventions. The franchise includes the original Scary Movie (2000), Scary Movie 2 (2001), Scary Movie 3 (2003), Scary Movie 4 (2006), and Scary Movie 5 (2013). The movies feature over-the-top parodies of classic horror and slasher films, as well as popular culture references.
If you are looking for light-hearted and entertaining comedy movies for teenagers, then the Scary Movie Collection is a great pick. The collection is filled with plenty of laughs and a healthy dose of meta-humour.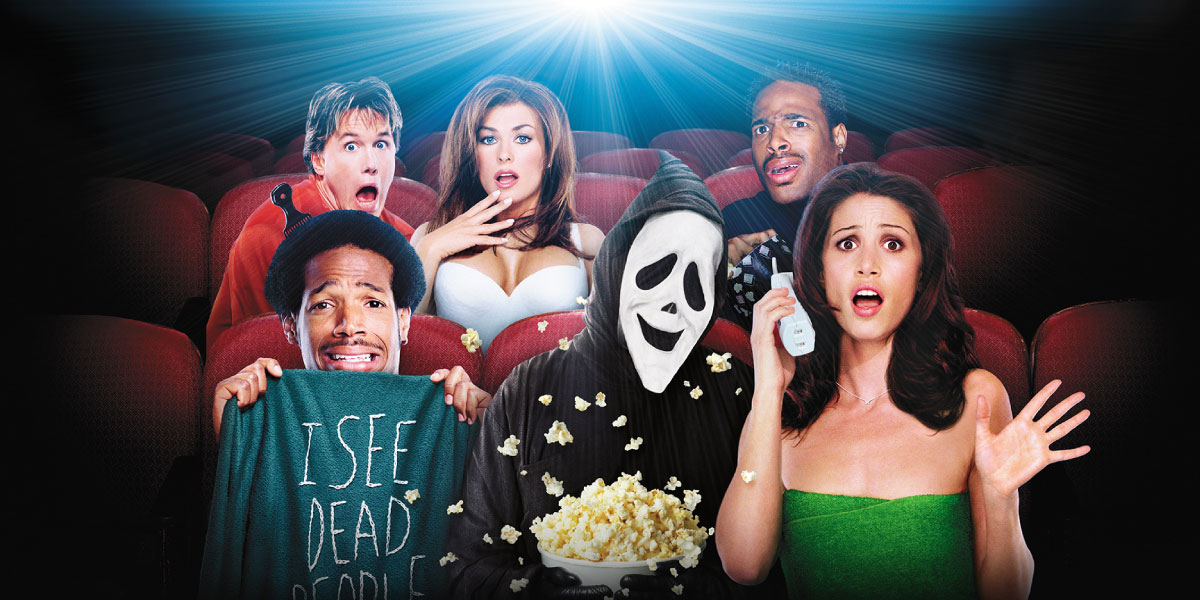 Shrek Movies
If your teenager is still into fairy tales, they'll appreciate watching these Shrek movies with you. Shrek is an ogre hidden in the shadows who just wants to be accepted. He dreams of being a real ogre and a celebrity. 
Shrek films are among the top family funny movies to watch with teens, as well as being a great way to have a conversation about self-esteem with them. There are a lot of harmful stereotypes about people with disabilities in society, like the idea that people with disabilities are dangerous or not "real" people. Shrek gets rid of these harmful stereotypes and shows your teenager that people with disabilities can be just like everyone else.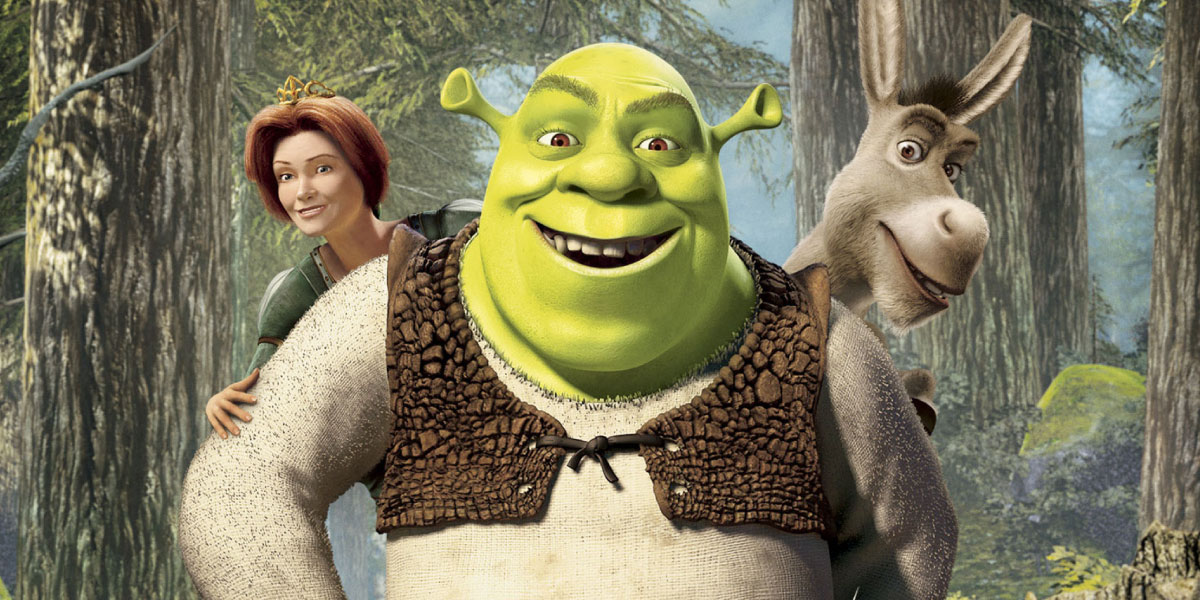 Ferris Bueller's Day Off (1986)
Ferris Bueller's Day Off is a classic family comedy starring Matthew Broderick as a high schooler who skips school for a day of adventures in Chicago. The film follows Ferris as he enlists his best friend and girlfriend to join him in a series of mischief throughout the city. 
Ferris Bueller's Day Off is a witty and funny movie for teenagers that is sure to keep your teenager entertained. With its colourful characters, quotable lines, and timeless soundtrack, the film has an enduring appeal that is perfect for watching with your teen. This comedic coming-of-age tale is an excellent reminder of the joys of being young and encourages teens to make the most of life while they can.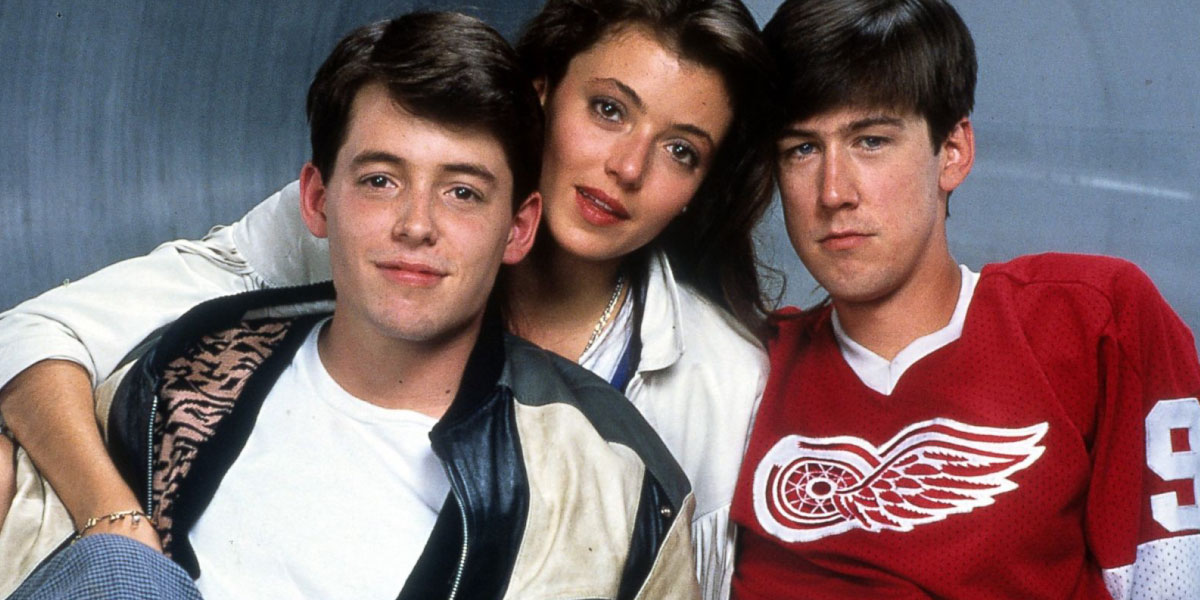 Air Bud Movies
Air Bud films are funny movies for kids who are interested in sports and dogs. The films centre around an athletic golden retriever, Buddy, who befriends a young boy and joins him in sports like basketball and football. 
Air Bud movies are fun to watch with your whole family without the risks of age-inappropriate content. The movies feature plenty of jokes and heartfelt moments that make them enjoyable for both kids and adults. The Air Bud series is filled with inspiring messages about friendship, teamwork, and following your dreams, so it is perfect for watching with your teenager. It is sure to be a bonding experience that will leave both you and your teen with smiles on your faces.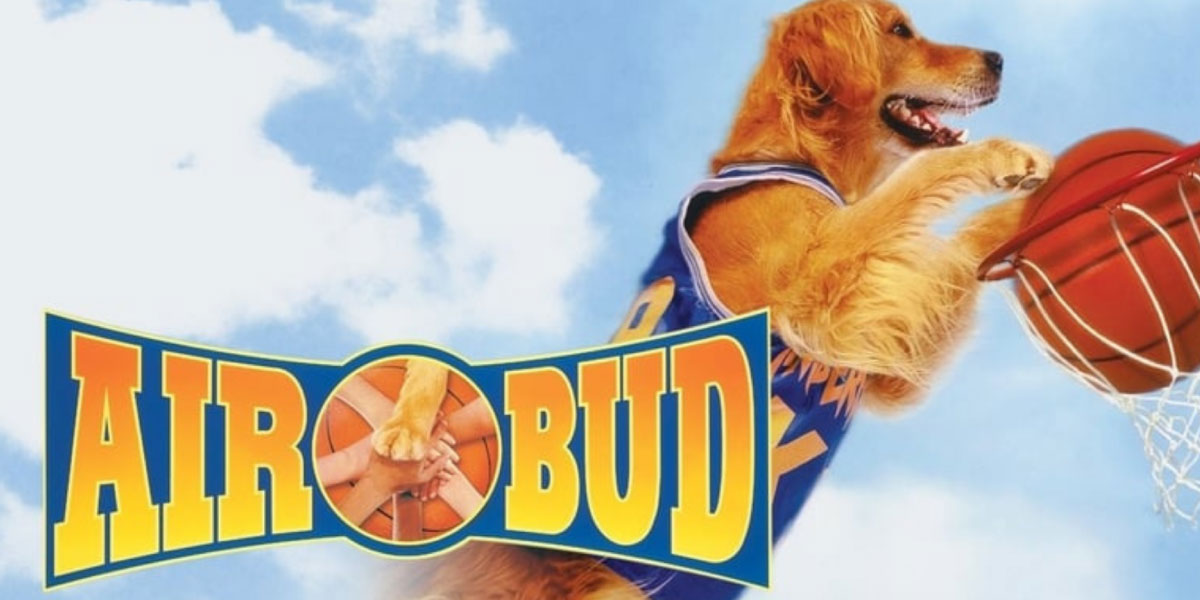 10 Things I Hate About You (1999)
10 Things I Hate About You is a hilarious teen comedy starring Heath Ledger and Julia Stiles. The movie follows high schooler Kat Stratford who has a strict set of rules to protect her from the high school social scene. When her sister's potential boyfriend, Patrick Verona, arrives in town, Kat's defences are tested as Patrick sets out to win her heart. 
10 Things I Hate About You is an excellent funny movie to watch with family at home because it's both funny and thought-provoking. The film is full of sharp-witted lines and classic teenage misunderstandings, making it a great source of entertainment for both teens and adults. It also conveys positive messages about self-respect, courage, and self-confidence, making it an ideal choice for a family movie night.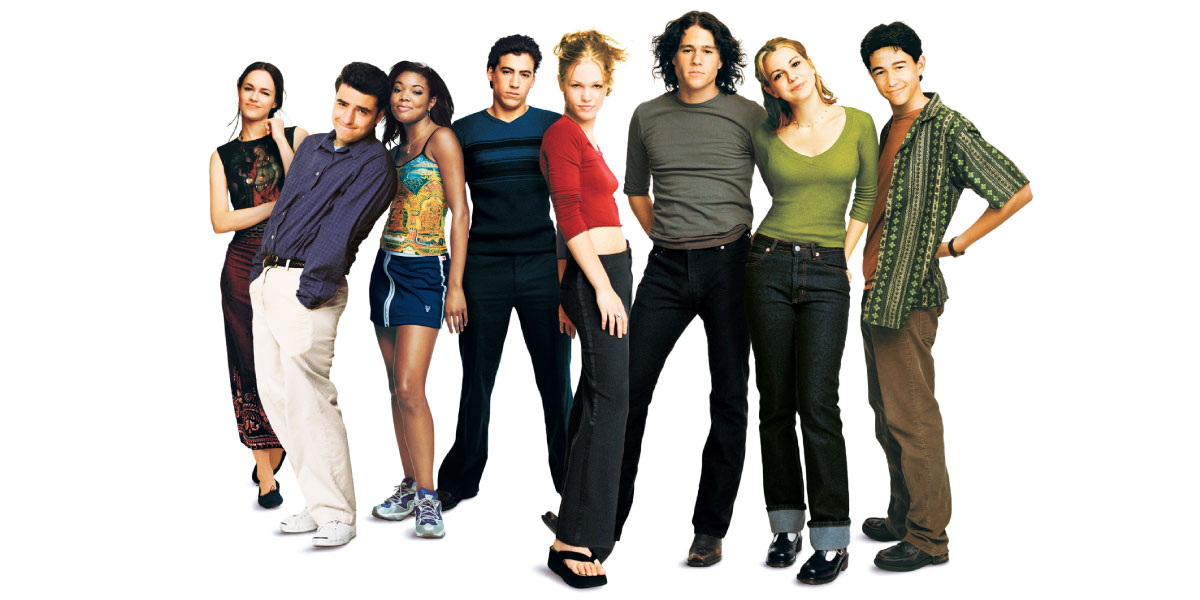 More Movies to Watch with Teenagers and Kids
The movies introduced here are just a few of the best family comedy movies you can watch with your teenager. There are plenty of other comedy movies for kids that are funny and can also help you talk to your teenager about important issues. 
If you're looking for more movies, animations, and documentaries to watch with your kid, check these articles on our blog: 
15 Amazing Family Documentaries to Watch with your kid

 

7 Documentaries You Can Watch with Your Teenager

 

11 Must-Watch Inspirational Movies for Kids

 
Now that you have your list of funny kid movies, it's time to find your favourite one, throw on the popcorn, and grab some snacks. 
Final Words: Protect Your Teen While Watching Movies
Many teenagers today watch movies on their computers, tablets, and even phones. But are you monitoring how much time they spend on their devices and seeing what? Too much screen time can cause your child to suffer from screen addiction. At the same time, exposure to inappropriate content can harm your child's mental and physical health. Using the Safes parental control app, protect your teenager from these consequences. 
To learn more about Safes, follow the links below: 
Safes app is available for both iOS and Android devices. Sign-up today and enjoy a 14-day free trial with premium features—no credit cards needed!