From the moment we wake up, until the moment we fall asleep our phones are in our hands, pockets, or bags. There is not a second, we spend separate from our smartphones. This newly developed habit can cause us to spend less time with friends and family and more time alone emerged in our digital world. This reliance is leading people to ignore their companions and pay more attention to their phones, this practice can also be defined as "phubbing". The practice of phubbing can take place in parents, as well as children. In this blog, we're going to address the question: "What is phubbing?" and go over what you can do to decrease this occurrence for parents and children.
Understanding Phubbing
To stop phubbing it's important to completely understand the phenomenon and its harms. The term phubbing is created by contracting the term "phone snubbing". The harms of phubbing include loneliness, smartphone addiction, and a decrease in interaction quality. To understand this phenomenon even better, let's look at an example. Imagine this: you're sitting at a family dinner, and everyone is spending time on their phones. Not a single person is talking to the other and everyone is doomscrolling on their phone with one hand and trying to eat with the other. Doesn't seem like family time well spent, does it?
Phubbing Behaviors
At this point, you might be wondering whether you or your child are suffering from phubbing. If you notice two or more of these signs, you may be practicing phubbing.
Checking your phone in the middle of a discussion.
Checking your phone when the conversation comes to a halt.
Keeping your phone nearby even while you're having one-on-one time with someone.
Phubbing in Children
Children are becoming more dependent on connecting socially via their phones. This increases the time they spend with their devices and eventually leads to them preferring online interactions over in-real-life interactions. This influences their mental health and causes them to have more difficulty in forming healthy relationships.
Phubbing in Parents
The writer of "The Psychology of Phubbing", Yeslam Al-Saggaf, has written about the findings in their book based on previously done research. They note when parents phubbed their children, it communicated to them that their parents were uninterested in them. The children felt rejected and socially isolated because of their lack of acceptance. This was linked to reduced life satisfaction as well as greater anxiety and despair. Also, phubbed children were more likely to develop a smartphone addiction and to engage in unpleasant behaviors online, such as cyberbullying their peers. Some even suffered from academic burnout.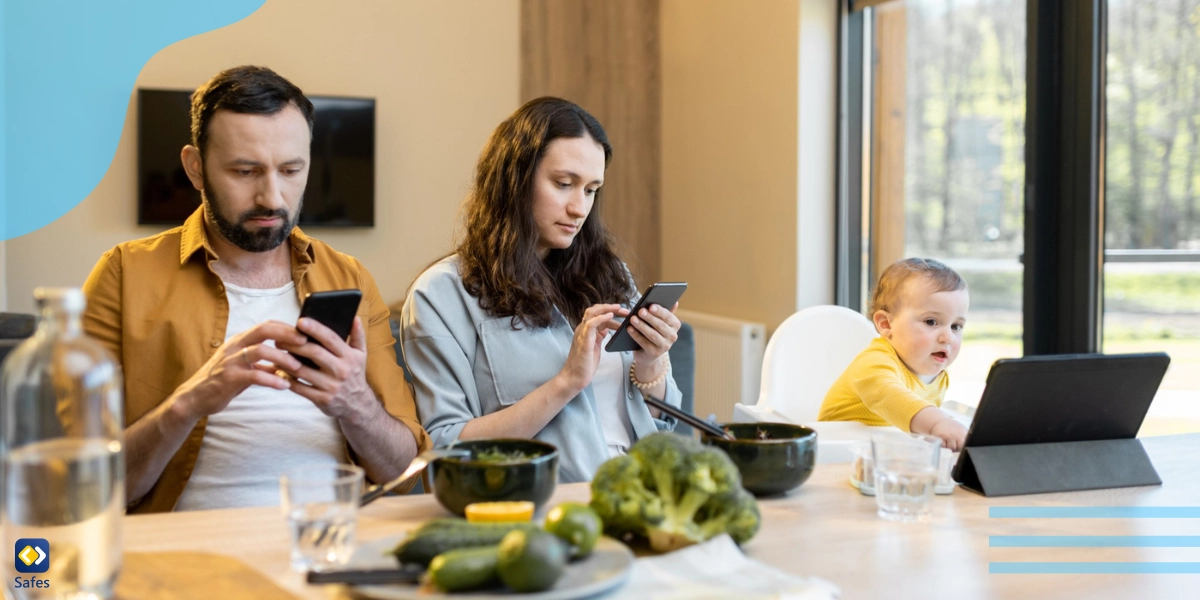 Factors Contributing to Phubbing
A study at the University of Georgia has researched on the contributing factors on phubbing. The study found a link between depression and social anxiety. Depressed people are more likely to phub their friends. Socially anxious people, who may prefer online social interactions to face-to-face communication, may also phub more. Phubbing behavior can also be influenced by personality factors such as neuroticism.
Other external factors may also play a role in phubbing. The more time you spend online, the more glued you can become to your smartphone. The fast gratification that social media offers can cause you or your children to prefer online interactions over in-person interaction. Other than that, your child's peers are most likely dependent on their smartphones as well. This will only cause your child to feel the need to use their phones every second too.
The Role of Parents in Addressing Phubbing
Parents are often role models for their children and are the first authoritative figures in a child's life. Therefore, it's crucial for parents to be aware of the impact their behavior has on their children's attitudes and habits. By setting a good example parents can show how healthy screen time usage can be maintained. By engaging in open communication and discussions about technology use, children can be made aware of the harms and benefits of using tech devices. Especially emphasize maintaining a balance between screen and no-screen time by introducing digital boundaries.
Tips to Manage Phubbing
You don't have to stop phubbing on your own, we're here to help you with that. Whether you or your child are suffering from phubbing, you can establish clear rules and guidelines, engage in joint activities, and most importantly educate yourselves about digital wellbeing
Establish Clear Rules and Guidelines
The first step to decrease phone snubbing in your family is by setting up a usage policy. You can think about making a daily or weekly schedule for screen time. To help you get started we've collected some rules you can incorporate in the policy.
Don't use phones when eating together.
Set designated times for device usage.
Set specific places in your house you can't use your devices.
Encourage Offline Hobbies and Activities
When you and your children are not spending time on your electronic devices, you should plan other fun activities to do together. This can be a great opportunity to pursue non-digital hobbies, like painting, learning a musical instrument, or reading books. When your child has started their new non-digital hobby, it's important to show interest and involvement in their activities and reward their positive changes. This will motivate them to spend more time on these new hobbies.
Another option to encourage offline activities is by planning family bonding time without devices. Plan a trip to an amusement park or spend time in nature by doing something as simple as playing in a park. You could also pick up a collective hobby, like going swimming once a week with the family, cooking together, or having game nights.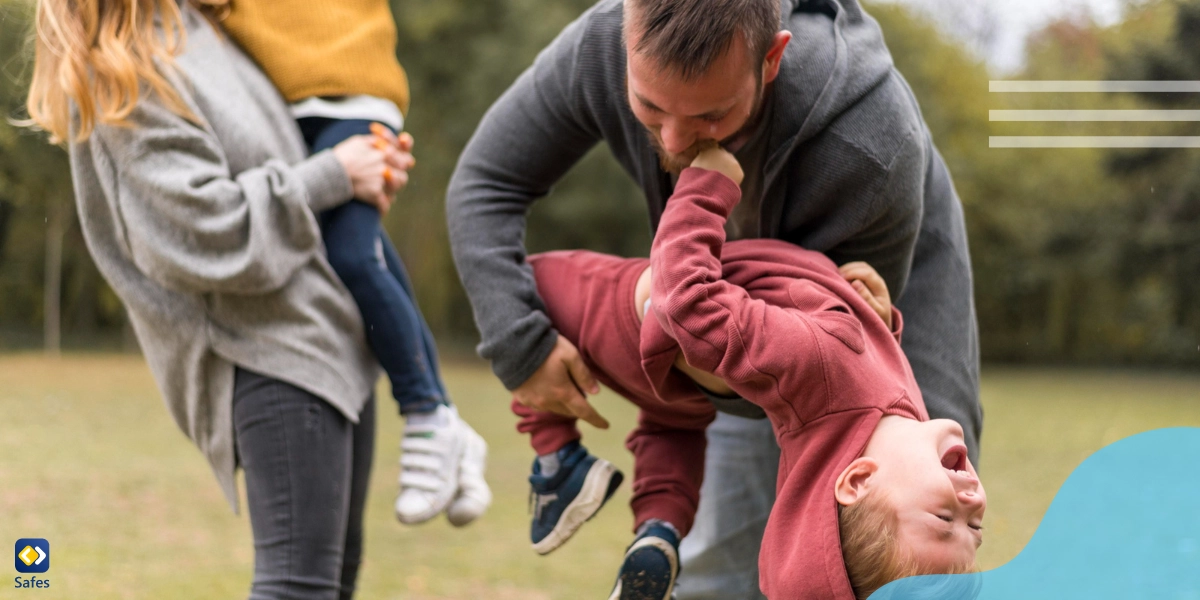 Educate About Digital Wellness
By gaining knowledge on digital wellness children and their parents are more likely to be aware of phubbing. This will make them less likely to practice phone snubbing. Digital wellness encompasses online etiquette, and gaining knowledge on it can be a good first step. Learning about the impact of excessive screen time on health can also be a great motivator to plan screen-free time.
Use Parental Control Apps
If your child's phubbing habit has gone overboard you can think about using parental controls. A parental control app can be of great help to monitor your child's device. With various features including screen time limit and content filtering, you can ensure your child of a safe online experience. Limiting screen time will force them to spend more time doing bonding activities with friends and family or developing their problem-solving skills.  Parental controls are available whether you have an iOS or Android device. For complete instructions on how it works for different devices, check out these resources:
Conclusion
Hopefully, now you know how to answer the question "What is phubbing?". Phubbing, or phone snubbing, is the act of choosing interaction with your phone over in-person interactions. This practice can cause children to neglect real-life interactions and causes parents mostly to ignore their children. To sum it up, you should try to stop phubbing and help your children to quit it too. By planning no-phone zones and times you can develop your parent-child bond by doing activities together. Even if you think you can't handle it on your own, there are always parental controls that can help you out!