School counselors play a crucial role in students' education and everyday life. Their responsibilities extend beyond academic success, focusing on nurturing personal growth, well-being, and future readiness. This article will answer the question, "How do school counselors help students?" and explore the diverse roles, duties, and responsibilities of school counselors.
School Counselors vs. Guidance Counselors
Before delving into how school counselors help students, we should distinguish between school counselors and guidance counselors. The terms are often used interchangeably but differ slightly in scope and focus.
What Is a School Counselor?
School counselors work in K-12 educational settings.
They address students' academic, social, emotional, and career development needs.
School counselors employ a comprehensive approach to student success, addressing holistic well-being.
What Is a Guidance Counselor?
Guidance counselors typically work in postsecondary institutions, assisting students with academic and career planning.
They focus primarily on helping students with college and career choices.
Guidance counselors provide guidance during the college application process, scholarship opportunities, and career exploration.
Throughout this article, we will primarily refer to school counselors, as their role encompasses a broader range of responsibilities in student counseling.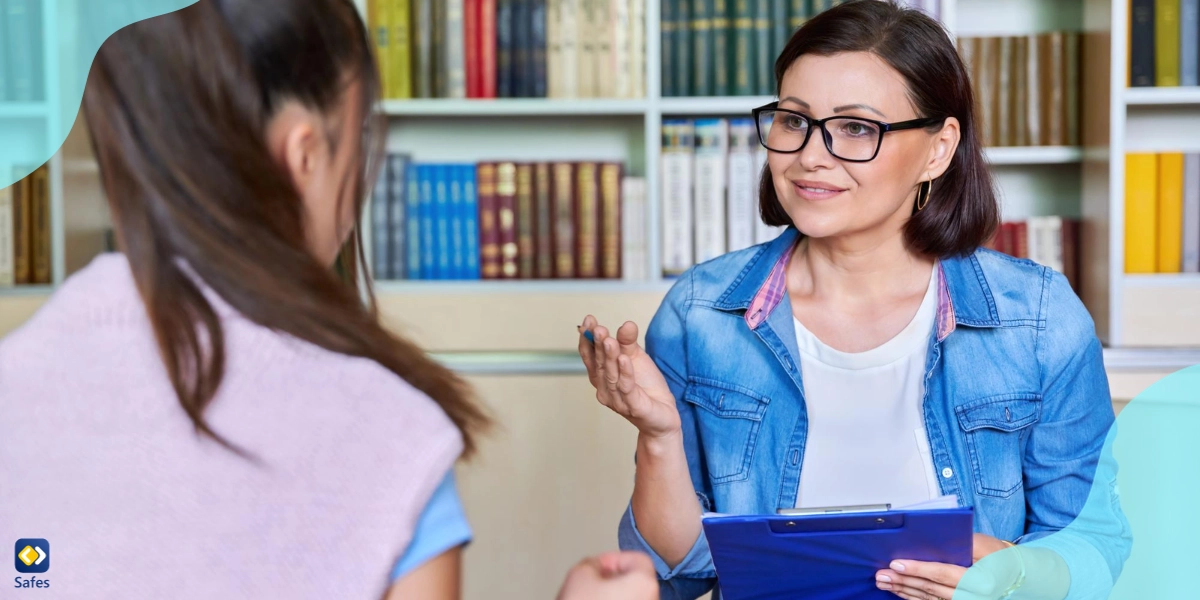 The Roles and Duties of School Counselors
School counselors wear multiple hats as they fulfill various roles and duties to promote student development. Let's explore some of their key responsibilities:
Academic Support and Success
School counselors provide guidance and support in students' academic endeavors in various ways, including:
Individualized Academic Planning: They work with students to develop personalized educational plans that align with their:
They assist in course selection, scheduling, and identifying educational resources.
Study Skills and Time Management: To enhance academic performance, counselors teach students:
Test Preparation and College Readiness: High school counselors guide students through the college application, helping them understand:
Admission requirements
Explore career options
Prepare for standardized tests like the SAT or ACT
Support for Special Needs Students: Together with teachers and administrators, counselors create for students with special needs.
Social and Emotional Support
School counselors create a safe and inclusive environment by addressing various aspects, including:
Counseling and Emotional Support: Counselors provide individual and group counseling sessions to help students navigate personal challenges, such as:
Relationship issues
Grief
Anxiety
Stress
They offer a listening ear, guidance, and coping strategies.
Bullying Prevention and Intervention: School counselors promote a safe and respectful school climate by:
Conflict Resolution and Mediation: Counselors act as mediators when conflicts arise between students, facilitating peaceful resolutions and teaching conflict resolution skills.
Promoting Mental Health and Well-being: Counselors educate students about:
Mental health
Self-care techniques
They may also refer students and their families to external mental health resources when needed.
Career Development and College Readiness
Preparing students for their future careers is a vital aspect of a school counselor's role. They guide students in exploring career options, developing essential skills, and transitioning to higher education or the workforce:
Career Exploration and Assessments: Counselors help students explore their interests, strengths, and values to identify potential career paths. They may administer career assessments and provide resources for career exploration.
College and Postsecondary Planning: High school counselors assist students in navigating the college application process, including researching colleges, writing application essays, and securing financial aid.
Transition Planning: Counselors support students during transitional periods, whether it's the transition from middle to high school or from high school to college or the workforce. They help students navigate change, set goals, and develop action plans.
Collaborating with Parents and School
School counselors serve as a bridge between students, parents, and school administrators. Their involvement includes:
Parent Consultation and Education: Counselors meet with parents or guardians to discuss their children's academic progress, social-emotional well-being, and concerns.
Collaboration with Teachers and Administrators: School counselors participate in multidisciplinary teams, contributing insights that help create a supportive learning environment.
Advocacy for Students: Counselors advocate for students' needs and rights, ensuring they have equal access to educational opportunities. They may advocate for appropriate accommodations, interventions, or resources.
School-wide Initiatives and Programs: Counselors contribute to the development and implementation of school-wide initiatives, such as character education programs, mental health awareness campaigns, and college and career fairs.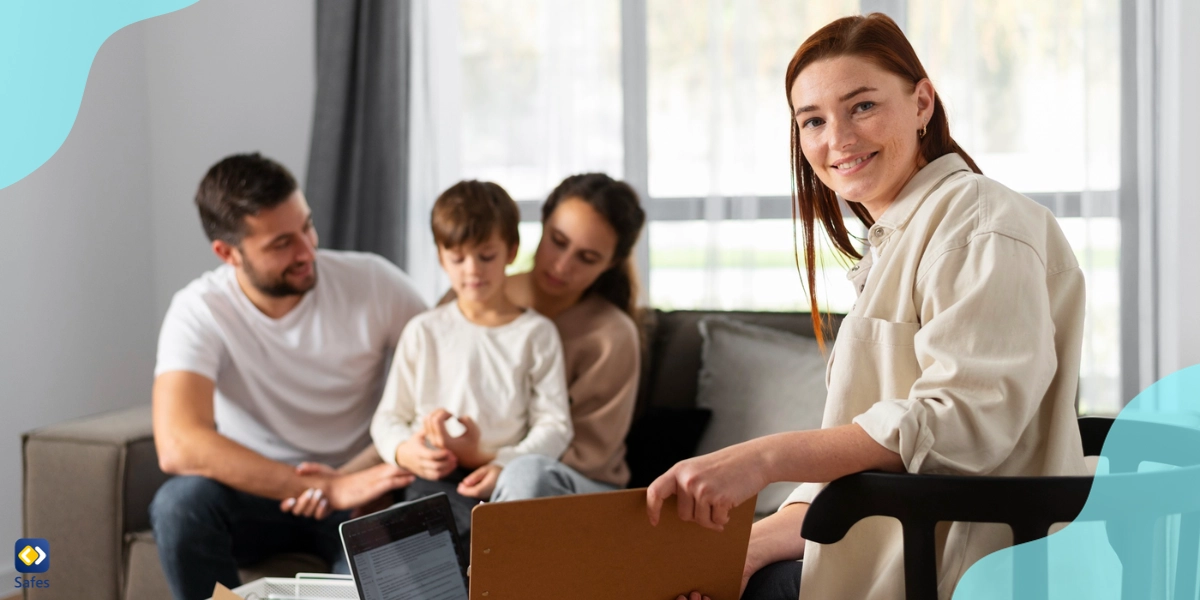 The Benefits of Safes School App for School Counseling
Safes School is a safety app designed to help students stay safe on the web while maximizing their school performance. It offers features such as tracking students' location, managing screen time, filtering the web, and monitoring social media activity. The app is verified and follows safety rules on Google Play and the App Store and prioritizes encryption to protect students' privacy.
Sign up today to benefit from Safes School's features to improve your students' well-being and performance.
Final Words on "How Do School Counselors Help Students?"
School counselors play a vital role in supporting students' academic, social, emotional, and career development. Their multifaceted responsibilities encompass:
Educational planning
Social-emotional support
Career guidance
Collaboration with parents and school administrators
Understanding school counselors' essential roles and duties can help us appreciate their profound impact on students' lives, nurturing their growth, well-being, and future success.