Many parents wonder how to shut off the internet at night to stop their kids from staying awake after bedtime surfing the internet. Perhaps the easiest solution would be to push the power button on your home modem. But that doesn't stop your child from turning on mobile data internet. Besides, but turning off the modem, you're also cutting your and everyone else's access to the internet. So, you might ask, "Is there a way for me to turn off my child's internet access at night while being able to use the internet like a normal adult?" Happily, the answer is yes. Wonder how? I'll show you how; just follow me through this article. 
This article is also helpful for adults who wish to limit their access to the internet at night to regulate their sleeping. 
Why Turning off the Internet at Night Is Important?
Even if you turn off the lights and tuck yourself in, checking Instagram's updates can make you stay awake. According to a research paper on the National Library of Medicine website, the blue light emitted from mobile and computer screens can make you feel less sleepy by suppressing melatonin secretion. If you don't know already, melatonin is a hormone that the brain produces in response to darkness that regulates the sleep-wake cycle. 
Melatonin reduction is, however, not the only thing that keeps you from sleeping. If you have the habit of checking the news on the internet, you run the risk of reading or seeing troubling things that can jolt you out of sleep. 
I think there's no need to go into details about why not sleeping on time can harm your mind and body. Fortunately, as an adult, you can discipline yourself to follow a routine of going to bed and waking up early. But a teenager or child might not be able to do that. In that case, you, as a parent, need to try ways to turn off the internet at night. 
What Are Different Ways to Turn off the Internet at Night?
Back when I was a kid, I loved computers and the internet. I'm not sure if you could call me a screen addict, but I did spend a lot of time on my PC. If you are of the same generation as me, you should remember dial-up modems. These were modems installed inside the computer case without a button to turn them off and on. They'd run as long as the computer was on. So, to make me lay off the internet and go to sleep, my father was left with no choice but to turn off the electricity at the main breaker. Imagine, my father would rather spend the night in darkness to get me off the internet! 
Now, imagine if dial-up internet was so addictive to keep me up late at night, how addictive would today's broadband internet be for kids! However, thankfully, you don't have to turn off the main breaker and spend the night in darkness. At most, you'll have to push the WiFi router's power button and pass the rest of the night without the internet. But, even this doesn't have to happen because you can simply install a parental control app like Safes on your child's phone, tablet, or computer and control their internet access. This way, you can cut your kid's internet access at night but still be able to use the internet on your devices. 
What Are Parental Control Apps?
You can install parental control apps on your child's phone, tablet, or computer to control what they can receive on their devices and when. There are a number of parental control apps available, each with different tools. But we at Safes pride ourselves on having the most comprehensive parental control app which protects your kids both online and offline.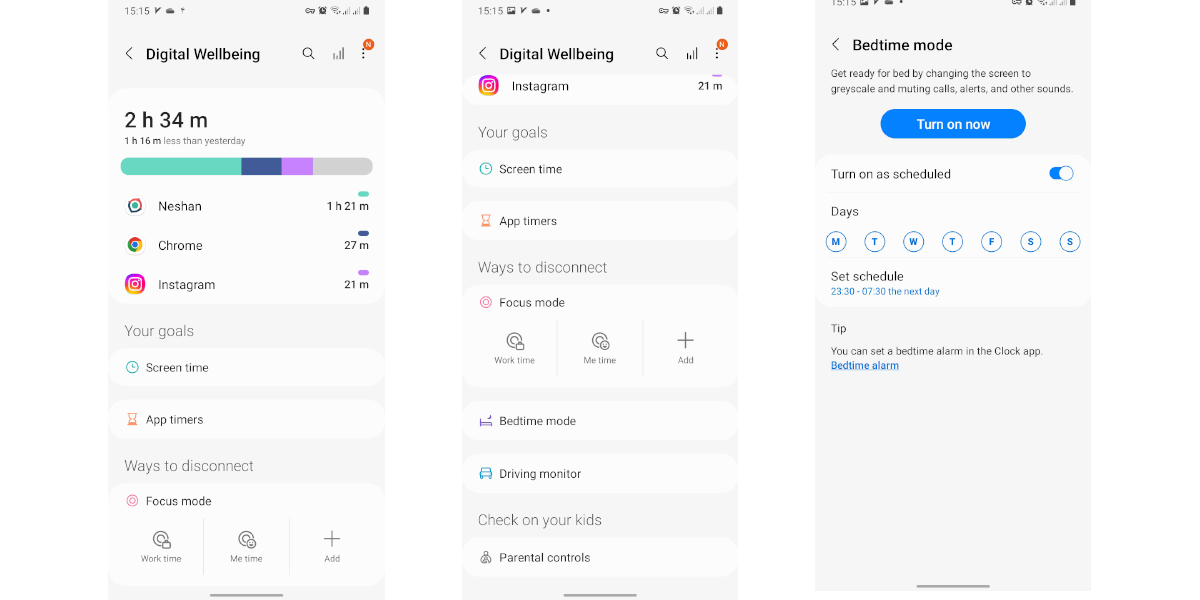 How Does Safes Turn off the Internet?
Safes has features to track your child's location, monitor their messages and activity on social media, block harmful apps, websites, and keywords on their devices, and many more. However, the most important feature you must be caring for is the Bedtime Mode. 
Wonder, "How do I automatically turn off the internet at night"? Well, the bedtime mode does just that. You can set a specific time at night when your child's phone, tablet, or computer stops working. Let's say you set your curfew to start at 10 pm. Your child can use their device until 10 pm, but when the time comes, they'll be unable to open any apps or use the internet. They can only use their device for emergency phone calls and SMS. In the morning, your child can use their device as they wish. 
This setting only applies to the devices on which you have installed Safes on. That means it won't affect how you can use the internet on your own device. Besides, you can remotely control this feature, as well as all other Safes's features, right from your phone or computer. Using the Night Mode feature, you can guarantee there's no way for your child to stay awake using their phone because their access to both WiFi and mobile data is cut off. 
[Safes Bedtime Mode Screenshot] Please mark the bedtime mode toggle switch. [Shut off the Internet at Night for Better Sleep at Home Using Safes Bedtime Mode] 
If you like the feature explained here and wish to give it a try, feel free to download Safes on our website. You can enjoy a 14-day free trial with premium features without needing to enter your credit card information. 
What if I Want to Control My Own Internet Use?
What if you want to control your internet use and not your child's? In that case, other than (obviously) unplugging the modem or switching the WiFi and data internet off on your phone, you can use your phone's "Digital Wellbeing" if you have an Android phone or "Focus" if you have an iPhone. 
How to Shut off WiFi at Night on Android
To access Digital Wellbeing on Android phones, open settings and look for "Digital Wellbeing and parental controls." In this section, you can see how much time you've spent on which apps. If you scroll down a little bit, you'll get "Bedtime mode". By setting up the Bedtime mode, your screen will change to greyscale, and calls, message sounds, and other alerts will be muted during bedtime.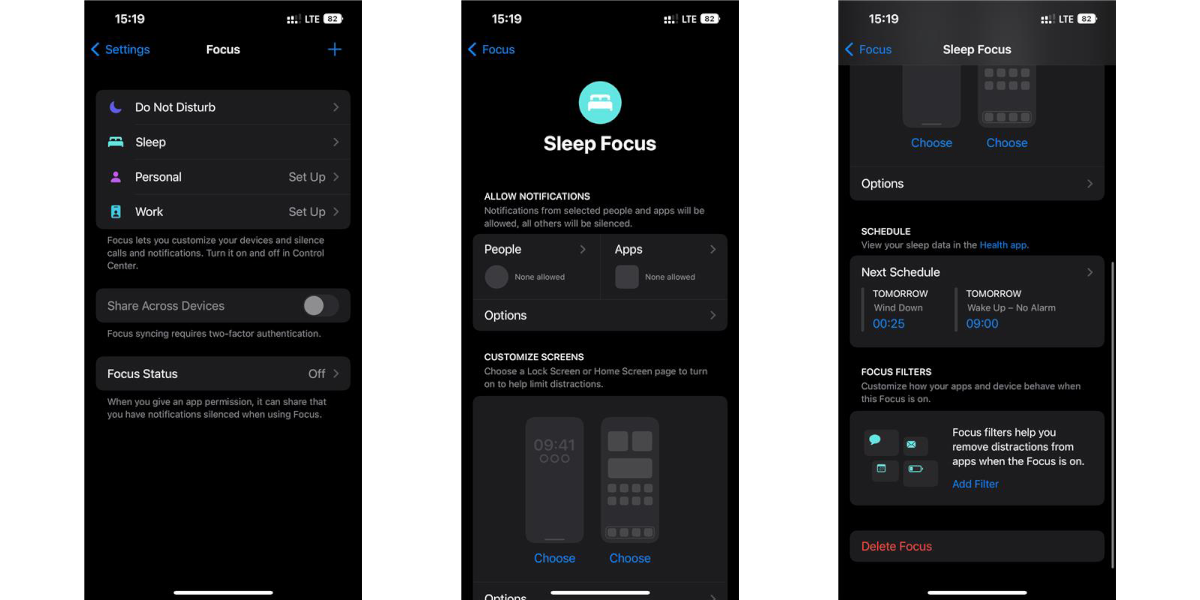 How to Turn off WiFi at Night on iOS
On iOS, you have various time management features. In the settings, find and tap "Focus," then tap "Sleep". Here, you can make a sleep schedule for every day of the week. You can further define allowed notifications, people, and apps during sleep mode. After setting it up, your phone alerts you a little before sleep time and then cuts off your access to the internet when sleep mode begins. 
[Turn off WiFi at Night on iOS Screenshot] Please merge the three screenshots side by side. [How to Turn off WiFi at Night on iOS] 
Other Methods How to Shut off the Internet at Night
With the easy and efficient methods explained earlier, there would be no reason for you to look for other ways how to shut off the internet at night. However, you can alternatively turn off the internet through your WiFi router settings. Below I'll explain how to do it. But before you read the following lines, I should warn you this method only turns off the WiFi internet; therefore, you and your child would still be able to use the internet through mobile data. 
How to Turn off WiFi Router at Night
Some WiFi routers come with parental control settings to restrict the internet or turn WiFi off at night. Each router brand and model has different parental control settings (some don't have any). Here I'll teach you the steps you need to take to access any router's parental control settings. For complete instructions, you need to look up your router's model on the internet. 
Open a browser on a computer connected to your home WiFi

 

Type your network IP in the address bar (the network IP is written on the back of your router). Most routers use this IP address: 192.168.1.1

 

Enter your router's username and password (printed on the back of your router). You or the technician who installed your router may have changed the password. If you don't remember it, the only solution is to reset your router at the cost of losing all your settings. 

 

After signing into your router's settings, in the menus, look for "parental controls," "access restrictions," or "advanced setting". If your router offers any features to specify when to use the internet, you should be able to see it there.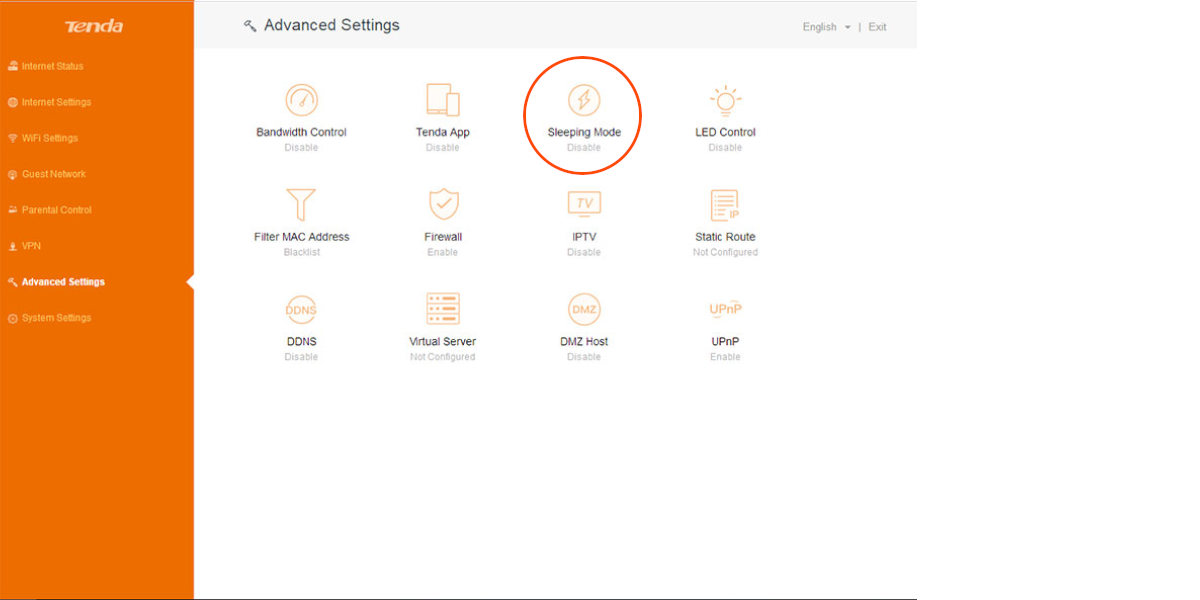 Use Your Router's App to Turn off WiFi at Night
If the steps defined in the previous section seem too complicated, you might still be able to apply the same setting using an alternative method. 
Routers from brands such as Linksys, Fing, Asus, etc., come with mobile applications offering all the router settings with a friendly user interface. All you need to do is to download the application from your router producer's website or an app distribution platform such as Google Play or App Store. Then to log in, enter your router's network IP, username, and password. 
For instructions on how to find your router's network IP, username, and password, refer to the previous section.