Technology has revolutionized how we do things in almost every aspect of our lives, and education is no exception. Integrating technology tools for the classroom has led to numerous benefits for both teachers and students. In this blog, we will explore the importance of technology in the classroom and the benefits of using different technology tools for teaching and learning.
Benefits of Using Technology Tools for Students and Teachers
First, technology has made learning more engaging and interactive for students. With the help of visual aids, interactive simulations, and educational games, students can learn in a fun and engaging way. This not only makes learning more enjoyable but also helps students to retain information better.
Secondly, technology tools help teachers to streamline the teaching process by automating repetitive tasks. This saves teachers time and allows them to focus on what they do best – teaching.
Another benefit of using technology in the classroom is the ability to personalize learning. With the help of adaptive learning software and online courses, teachers can tailor the learning experience to each student's individual needs and preferences. Furthermore, the use of technology tools has also made it easier for teachers to assess student progress and provide feedback.
Classroom Management Tools
With the rapid advancements in technology, teachers have a plethora of tools at their disposal to create the perfect learning environment for their students. One such tool is classroom management software.
These programs help teachers run a classroom more effectively and efficiently, giving them more time to focus on what matters most: teaching.
One of the most complete classroom management tools is Safes School. It offers features like web filters, screen time monitoring, social activity monitoring, and finding your students.
Examples of Classroom Management Tools and Their Features
Some other classroom management tools worth considering include:
Remind – This is a free mobile app that allows teachers to easily and quickly communicate with students and parents via text message. Features include the ability to schedule messages, send voice notes, and send attachments.
ExamSoft – With this software, you can create and grade assessments digitally. ExamSoft is designed to simplify grading by automatically scoring multiple-choice questions while keeping track of student progress over time.
Kahoot! – Kahoot! is a game-based learning platform that allows teachers to create quizzes, surveys, and interactive presentations. Students can access these games on their devices and compete against each other, making learning fun and engaging.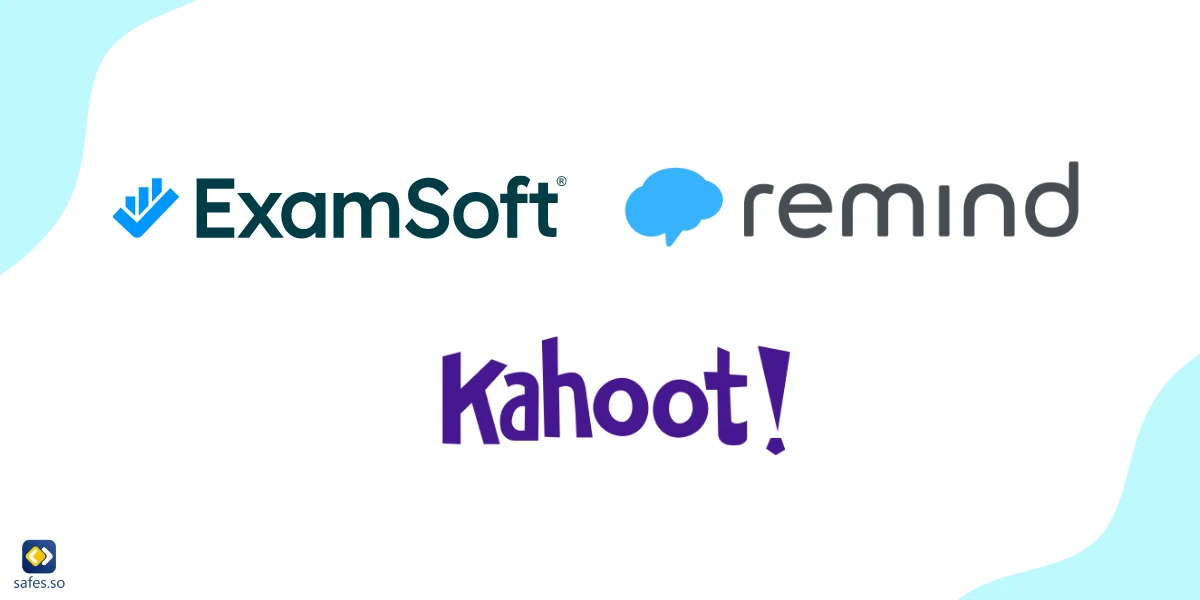 Benefits of Using Classroom Management Tools
Using classroom management tools can make your life as a teacher a lot easier. Here are some of the benefits:
Save time
Increase engagement
Foster communication
Interactive Whiteboards and Projectors
One technological tool that has been gaining popularity is the interactive whiteboard and projector. Interactive whiteboards and projectors are tools that can be used to enhance the teaching and learning experience in the classroom.
Interactive whiteboards and projectors use a touch-sensitive surface or a digital pen to create an interactive display. The technology allows students and teachers to manipulate various multimedia elements such as videos, images, text, and audio. The teacher can display content on the whiteboard and interact with it in real-time, while students can contribute to the lesson by annotating and sharing their ideas.
Examples of Popular Interactive Whiteboards and Projectors
Some popular choices of interactive whiteboards and projectors include the following:
SmartBoard – This brand is one of the most popular interactive whiteboard options in the market. Its touch surface and user-friendly interface make it easy for anyone to use.
Promethean Board – This board offers integrated software and interactive tools that enhance the teaching and learning experience.
Epson Projectors – Epson projectors are known for their high-quality and clear display. They also offer a range of features, including wireless connectivity and advanced software.
Benefits of Using Interactive Whiteboards and Projectors in the Classroom
Enhanced student engagement
Collaboration between students and teachers
Personalized learning
Higher quality lessons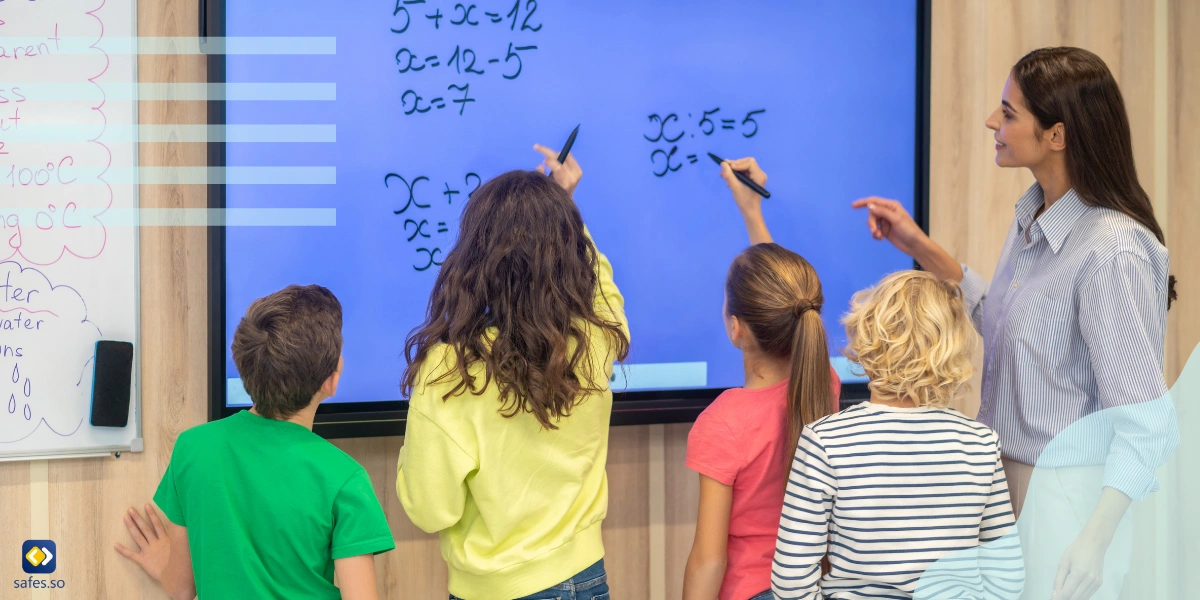 Educational Apps and Software
Educational apps and software are programs designed to aid learning. They can help students understand complex concepts better and make learning more engaging. They come in a variety of forms, including games, simulations, quizzes, and more. They have features such as 3D visuals, interactive environments, and engaging characters to make the learning process more immersive.
Examples of Popular Educational Apps and Software
There is an abundance of educational apps and software available on the market. Here are some examples of popular ones:
BrainPOP – an animated educational program that covers a wide range of topics such as science, social studies, and English.
Code.org – a platform for learning computer programming and programming languages.
Duolingo – an app for learning foreign languages, available in 36 languages.
Benefits of Using Educational Apps and Software in the Classroom
There are many benefits of using educational apps and software in the classroom, such as:
Enhanced engagement
Increased retention
Flexibility
Online Learning Platforms
As classrooms become more connected, tools for educators are creating a dynamic, interactive experience for their students. And one of the most exciting developments in the realm of technology and education is the rise of online learning platforms. Here's a look at an overview of online learning platforms, popular examples of such platforms, and the benefits of using them in the classroom.
Online learning platforms are websites or software that allow users to upload, create, and share educational content. They facilitate digital learning by eliminating the need for traditional textbooks and classroom materials and instead provide a range of audio, video, and interactive resources that can be accessed from anywhere.
Examples of Popular Online Learning Platforms
Google Classroom: Google Classroom is a free tool from Google that allows teachers to create and manage classes, assignments, and communication with their students. It also offers integration with other Google Apps, allowing for seamless collaboration and sharing.
Khan Academy: Khan Academy offers a library of over 10,000 educational videos, practice exercises, and quizzes covering various subjects, from math and science to humanities and computing.
Edmodo: Edmodo is a social networking platform for teachers and students that allows for easy communication, sharing of resources, and access to a range of educational tools.
Benefits of Using Online Learning Platforms in the Classroom
There are plenty of benefits to using online learning platforms in the classroom. Some of them are:
Flexibility
Easier access
Better collaboration
Personalization
STEM Tools and Resources
As we move towards a world that is increasingly driven by technology, we must equip students with the tools and resources they need to succeed. STEM tools and resources are one such tool that is increasingly becoming popular in classrooms all around the world.
STEM stands for Science, Technology, Engineering, and Mathematics. STEM tools and resources allow educators to integrate these four disciplines into the classroom to promote a more hands-on, experiential style of learning. These tools and resources include hardware like microcontrollers, as well as software that allows students to code, design, and engineer solutions to real-world problems.
Examples of Popular STEM Tools and Resources
There are plenty of STEM tools and resources available, each with unique features and qualities that can benefit your classroom. Here are a few examples:
LEGO® Education: LEGO® Education offers a range of STEM resources, including robotics, coding, and engineering sets, designed to encourage hands-on learning.
Scratch: Scratch is a block-coding tool that allows students to create interactive stories, games, and animations while learning the fundamentals of programming.
Sphero: Sphero is a robotic ball with a range of attachments and programming options to help students from every grade level learn coding principles.
Benefits of Using STEM Tools and Resources in the Classroom
The benefits of using STEM tools and resources in the classroom are numerous. Here are just a few: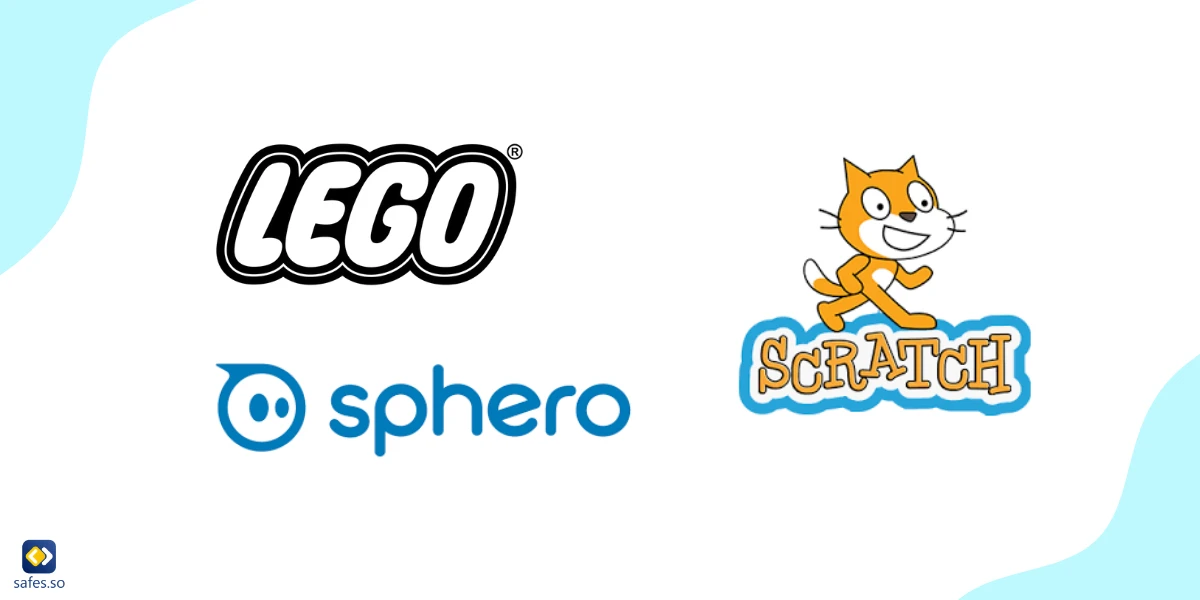 Assistive Technology: Enhancing Learning Opportunities in the Classroom
In this fast-paced world, technology has become an integral part of our daily lives. The education industry has been revolutionized by innovative technology tools that have transformed the traditional classroom into a modern, interactive, and immersive learning environment. One such tool is assistive technology.
Assistive technology (AT) is a term used to describe a variety of devices, equipment, and software that help individuals with disabilities perform tasks that they would not otherwise be able to do. In the classroom, assistive technology allows students with disabilities to participate in activities and learning experiences that their peers without disabilities can do. AT tools can help students with visual, hearing, physical and cognitive disabilities to communicate, learn and interact in the classroom environment.
Examples of Popular Assistive Technology Tools
Assistive technology tools vary depending on the student's disability, as each tool is designed to cater to a specific need. Here are some of the most popular AT tools used in the classroom:
Text-to-Speech Software – This tool converts written words into spoken words and helps students with visual or reading disabilities to understand the text.
Speech Recognition Software – This tool helps students with physical disabilities to communicate, as the software can type what the student is saying.
Audio Books – This tool is used by students with varying visual or reading disabilities to listen to a book being read aloud.
Smartboards – This interactive tool is used to teach various subjects and engage students with different learning styles.
Benefits of Using Assistive Technology in the Classroom
Assistive technology tools can be beneficial to both students and teachers alike. These benefits include:
Increased Participation
Improved Learning Outcomes
Enhanced Focus
Conclusion
The introduction of technology in the classroom has been met with mixed opinions, but it's impossible to deny that proper use of the right tools has led to tremendous benefits for teachers and students. There are many benefits to using technology in the classroom. Some of the most important technology tools currently in the classroom include interactive whiteboards and projectors, tablets, and laptops. These tools offer enhanced learning opportunities, improved interactivity between teachers and students, and help create an engaging learning environment. In conclusion, as education continues to evolve, teachers and school managers must make use of the right tools to create an immersive learning environment for their students.