From exploring the immersive 3D worlds of Roblox to whooping with excitement as Boruto beats his enemies to a pulp, kids always have that one thing they get overly obsessed with. This interest grows so much that they would want to talk about it with all their friends. If your teenage boy or girl can barely find a topic other than superheroes from the Marvel universe, it's safe to assume they've become a "fan." And that is precisely what Amino is about. Amino provides a platform and helps people worldwide to make communities dedicated to stuff they are interested in. It allows people with the same interests to discuss their ideas and theories and provides various ways to show their love for their obsession. Like other communication apps, a responsible parent would ask, "Is Amino safe for kids?" To answer this question, we should first learn more about the Amino app itself. 
What Is Amino?
The best way to describe Amino is a network of different communities. Using Amino, you can find people are just as interested as you in Lady Gaga and her role in the upcoming Joker sequel. You can play quizzes and see how well you know your favorite Pokémon character. And you can discuss your controversial ideas about the deaths in the Avengers finale through text or voice chat. 
Simply put, Amino introduces a platform for members of fandoms worldwide to form their online fanbase on the app. On this platform, you can: 
Read other people's blogs or write your own

 

Join communities or make one yourself and grow a following

 

Follow the newest trends

 

Read the latest news on your favorite topics, series, and celebrities.

 
While most features on the platform are free, users can purchase Amino's premium membership—called Amino+—unlocking various perks unavailable to others. These features include stickers, mood status icons, custom chat bubbles, badges, and, most importantly, the ability to upload high-quality images.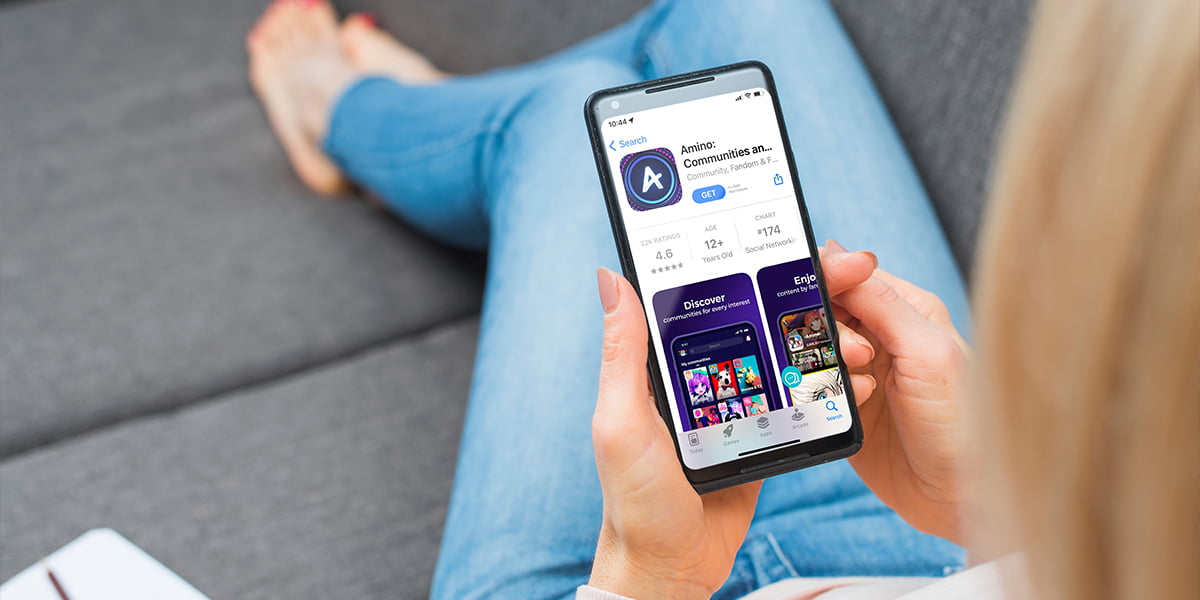 What Is the Age Rating for Amino?
The Amino app has strict rules for keeping underage children out of the platform. Different countries have different age limits, but implementing all of the age limits into Amino would be nearly impossible. Nonetheless, Amino does have an age limit. Children under 13 aren't allowed to be on the platform. If the Amino team finds out an underage individual is on Amino, they will permanently delete that account. 
Summary:
What is Amino? Amino is a network of communities for fandoms of different artists, tv series, etc. It provides a platform for you to: 
Find like-minded people and share your opinions through text chat or video calls.

 

Participate in polls and discussions.

 

Test your knowledge by answering quizzes.

 

Read blogs or grow a following by writing your own blog.

 

Receive the latest news on your chosen topics.

 
What is the Amino app's age rating? 13+, but there is no age verification system.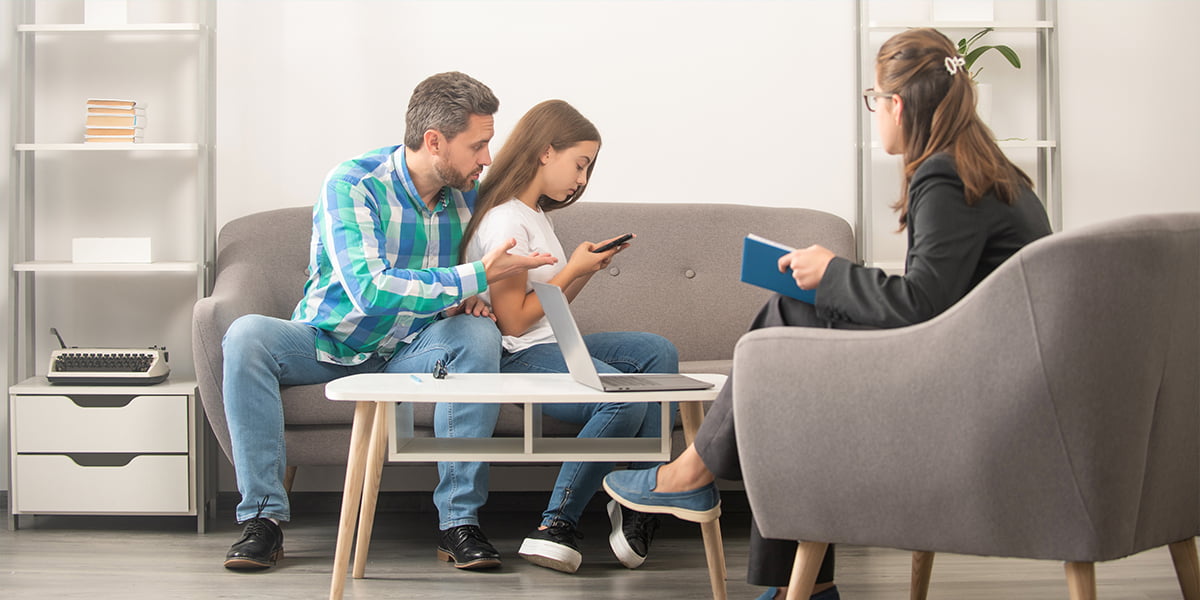 Is Amino Safe for Teenagers?
The Amino app was made to help people of one mind to connect. But that isn't always the intention of those who join the platform. Using Amino, your child may come across sexual predators, hackers, bullies, etc. The following matters may compromise your kids' safety if they use Amino:
Toxic Fandoms and Cyberbully
Sometimes when people like something so much, such as an artist, they may develop an unhealthy obsession and get overly defensive about that person and their work. And it's most likely to encounter such people on fandoms and communities such as the Amino app. Imbued with anger, such people may bully your little one by saying mean things. Some people may go as far as to tell others to kill themselves or wish something terrible would happen to them in real life. 
Moreover, people may try to troll your kid. Trolling is deliberately saying something that makes others feel bad or angry. And Online trolls tend to enjoy the negative reaction they receive as they find it a source of attention. To get others to notice them, they do anything to grab other people's attention, even in the form of resentment and anger. 
Here is what a concerned parent with experience in using Amino has to say about the app: 
"I've used this app for only five days, and while the idea behind it is nice, the community has turned it into a toxic wasteland. There are bullies left and right, and you will hear insults you don't expect to hear from a 14-year-old kid. I was told to "kill myself" several times. Even if you convince your kid to report these messages, they still will have to go through the awful experience of getting cyberbullied by random strangers." 
Sexual Predators
Like any online community, predators and groomers can join these platforms while hiding their true identities. As long as an app has communication tools, chances are your child will run into dangerous people with the wrong intentions. The more these features, the easier for predators to contact your kid. 
Predators are skilled imposters who excel at disguising their identity and manipulating kids into engaging in a sexual conversation. Their persuasive behavior aims to exploit your little one's innocence and naivety and convince them to engage in sexual acts.  
Security Issues
One of the most prominent concerns of responsible parents is protecting their kid's privacy. Would any parent want random strangers to know their little one's full name or school address? Of course not! Unfortunately, the internet is filled with malicious people trying to invade your child's private life, and Amino is no exception. As long as your kid is on the Amino platform, someone will likely try to steal their personal info. They may convince your little one to share things like their home address, phone number, school address, and social account details for both Amino and other platforms. 
Sexually Explicit Content
The Amino team states that users aren't allowed to post or discuss sexually explicit and adult content. However, it doesn't mean people will always follow. Like other platforms with real-time messaging or voice calls, it is nearly impossible for moderators to address inappropriate behavior before it impacts users, and that includes your child. 
Moreover, Amino doesn't stop certain users, like minors, from joining specific fandoms. And some of these communities discuss matters unsuitable for children. So, it's only a matter of time before your little one is exposed to fandoms with more adult content.
Summary:
Is Amino safe for kids? The app is not appropriate for those under 13. And it still has its share of issues, even for teenagers: 
Toxic people with overly defensive behavior may bully or threaten your kid

 

Sexual predators and groomers may try to manipulate underage users.

 

Hackers and ill-natured people might steal your kid's private info, like their home address.

 

Moderators cannot take down sexually explicit and adult content before they're posted or discussed since interactions happen in real-time.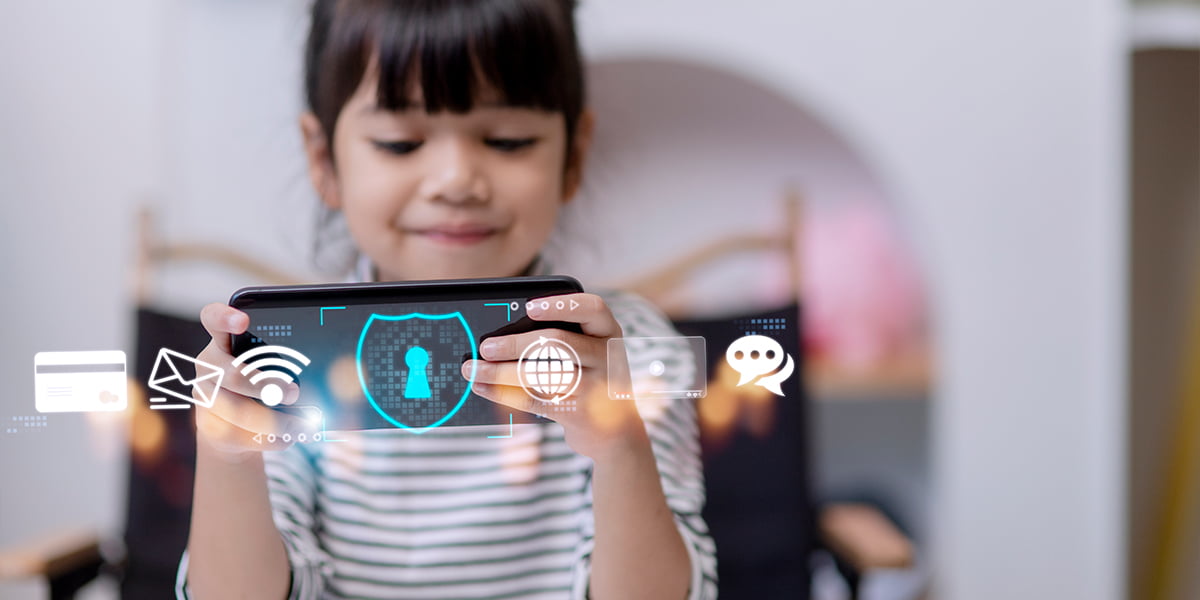 How to Make Amino Safe for Kids?
While finding like-minded people to discuss your passions with is nice, parents can't ignore the safety threats of social apps for their kids. And Amino, like other social platforms, is not a place you'd want to leave your kids unsupervised. To ensure your kid is safe on Amino, we suggest you follow these safety measures:
Set Reasonable Limits with Safes
Thanks to parental control applications like Safes, you can monitor and restrict your kid's usage of Amino and block the app if they are under 13 or if you deem it necessary. 
How to Limit Screen-Time with Safes on Android
If you are using an Android device, follow the steps below to set restrictions on your kid's screen time using Safes: 
Go to "features," then select Smart Schedule.

 

Find and tap the Amino app.

 

Follow the instructions and select "Add."

 
How to Block Amino with Safes on Android
Here is how you can prevent your kid from accessing Amino altogether if you're using an Android device: 
Go to "Features," then select "App Blocker."

 

Choose the "Allowed" tab, then tap the lock icon next to the Amino app.

 
How to Limit Screen-Time with Safes on iOS
Here is how you can restrict your child's screen time using safes and on an iOS device: 
Go to "Features" and select "Screen Time," then tap "Smart Schedule."

 

Find and choose Amino.

 

Follow the instructions and tap "Save."

 
How to Block Amino with Safes on iOS
To entirely block access to the Amino app, follow these steps on your iOS device: 
Go to "Features" and tap "App Blocker."

 

Tap the lock icon next to the Amino app.

 
Delete Your Under 13 Kid's Account
If your kid is under 13 and has joined the Amino app without your knowledge, after blocking the app using Safes, you might want to delete their account to protect their info against strangers. To do so, fill out this form under the category of "I'm a parent, and I have a question" on Amino's official website and inform them about how your kid's account belongs to an underage user.
Stop Users from Initiating Conversations
To prevent strangers from initiating unwanted conversations with your kid, tell your teenage son or daughter to adjust the following changes in every community they join: 
Scroll to the bottom of the left side panel in a community and select settings.

 

Turn off the "Allow Inbound Chat Requests" option.

 
Block and Report
Explain to your kid the importance of reporting and blocking those who misbehave. If the goal is to: 
Report someone's content:

Tap ••• and select "Flag for Review."

 

Block someone:

Open their profile and select •••, then choose "Block this user."

 
Summary:
How can I make Amino safer for my teenage son or daughter? Consider the following suggestions: 
Limit their screen time using parental control apps like Safes.

 

Remove access to Amino if your kid is under 13 with Safes.

 

Send a request to Amino to delete your underage child's account on Amino.

 

Use the settings in Amino to prevent others from initiating conversations with your teenage boy or girl.

 

Teach your kid how to block and report malicious people on Amino.