Among Us is an online multiplayer game released in 2018. The game's plot is heavily inspired by the horror movie The Thing. And the rules are nearly identical to party games like Mafia or Werewolf. Due to the popularity and multiplayer nature of the game, parents often ask, "Is Among Us Safe for Kids?" If you opened this article wondering the same thing, consider learning more about the game's basics. Doing so helps you reach the most suitable conclusion for your child. In this article, we will discuss the following: 
The fundamental features and rules of Among Us

 

The amount of violence in the game

 

The ways strangers can interact with your child

 

The game's price and in-game purchases

 

The benefits of playing Among Us

 

Ways to provide a safer gaming environment for your kid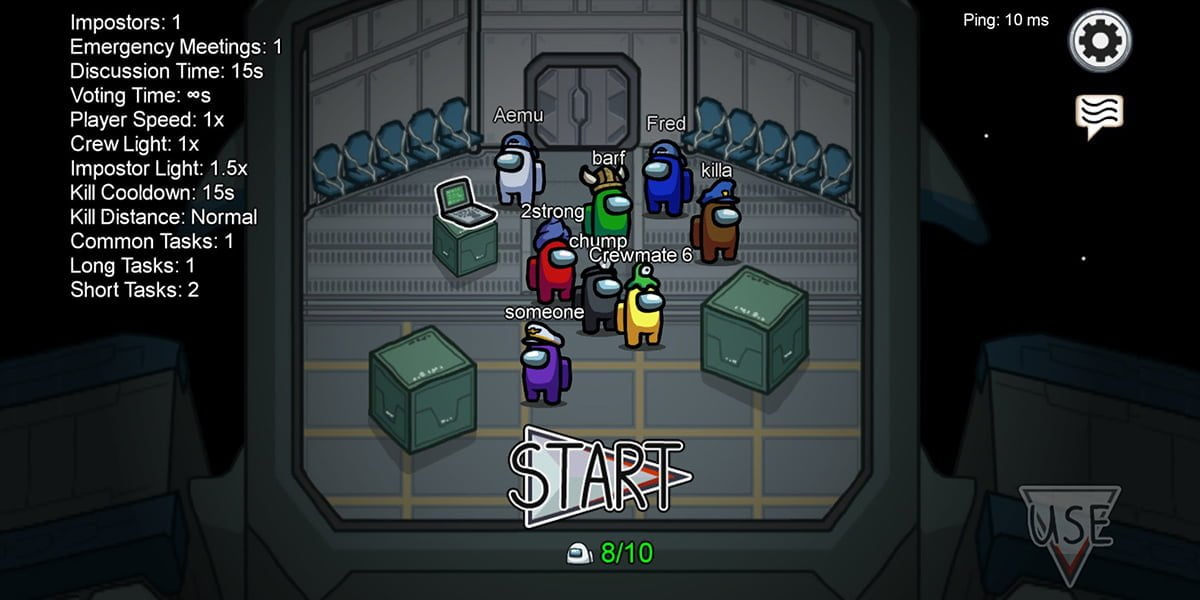 What Is Among Us?
Among Us is an online multiplayer social deduction game. In Social deduction games, players must figure out each other's hidden roles using logic or bluff and conceal their true identity. The game is usually played with two teams—the good side and the bad. Like other games from this category, Among Us divides players into two groups. If you're a crewmate, you are with the good guys. But if you're an imposter, you are the killer and the bad guy. Here is what crewmates should do: 
Go to each task's associated room and start doing their tasks following the pertaining guide shown on the screen.

 

Report a dead body if you find one, and discuss where you found it. Try to figure out who killed them using your and others' info. You can do the same thing by pressing the emergency button in the middle of the map.

 

Vote who to eject from the ship. If the majority chooses the imposter, you win the game.

 

Another way to win the game is by finishing your tasks. You should keep doing them even after the imposter kills you. However, if they do, you can't communicate with your crewmates anymore.

 
If you're the impostor, here is what you should do: 
Walk up to the good guys and press the "Kill" button to kill them. You better do this when there's no one in the room so they won't report the body immediately and call you out in the meeting. You can also report the dead body yourself.

 

In discussions, make sure no one suspects you.

 

Set off faults or lock down specific areas to slow the crewmates' progress.

 

Use vents to move around the map faster but ensure no one sees you. Since only an impostor can use the ducts, they will immediately figure out your identity if they see you jumping out of a vent.

 

To win, kill everyone on the ship until there's only one crewmate left.

 
Summary: 
Among Us is a Mafia-like social deduction video game where you're on one of these two sides: 
Crewmates:

The good guys who must finish their tasks or find the killer)s) before they all die.

 

Impostor

: The killer who must stealthily kill everyone, sabotage the ship, and throw suspicions off themselves so they won't get ejected off the ship.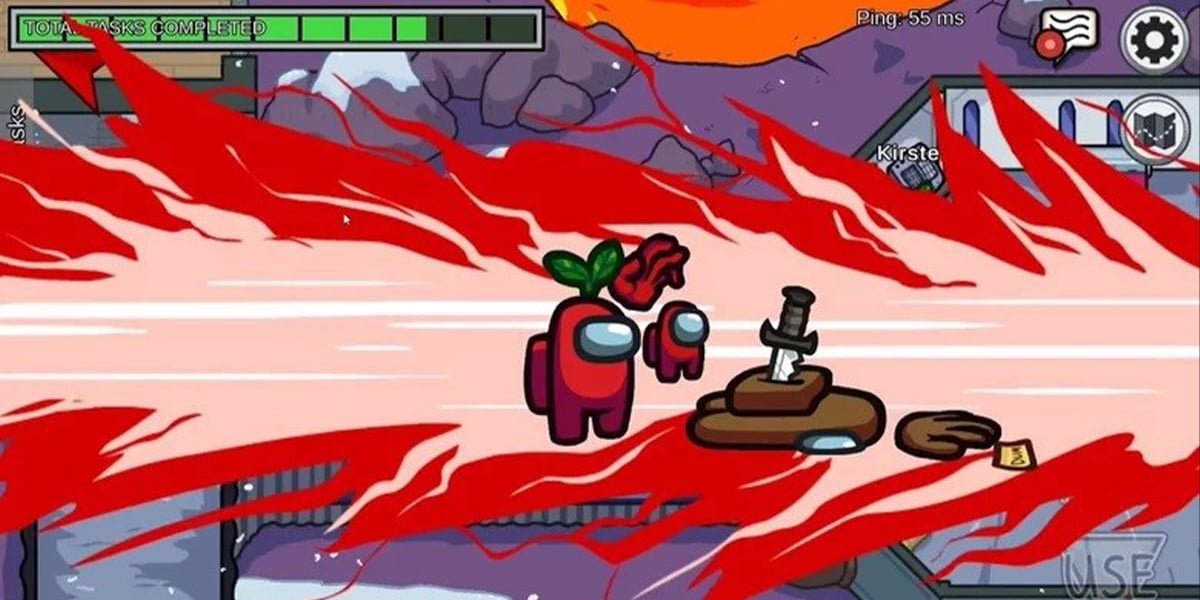 How Violent is Among Us?
Having your kid play a game where the ultimate goal is to kill or be killed might worry some parents. However, there are several things to consider before reaching conclusions: 
While the game's plot revolves around murder, the violence is cartoonish and mild. The blood is also not graphic or realistic at all.

 

The Entertainment Software Rating Board (ESRB) has given Among Us an Everyone +10 age rating. They say the game has "fantasy violence" and describe the presence of blood in Among Us as "mild."

 

Violence in video games does not translate into vicious behavior in real life in kids, studies suggest.

 
Which Platforms Is Among Us on?
Among Us was a mobile game at first, being only released on iOS and Android devices in June 2018. But the Innersloth team ported the game to Windows later that year. In two years, the game was also released on Nintendo Switch. And now, it is available on PS4, PS5, Xbox One, and Xbox Series X|S. Plus, the game is cross-platform, meaning that your kid will encounter players from all these platforms, which brings us to our next topic. 
How Will Other Players Interact with My Kid in Among Us?
As an online multiplayer game, it is inevitable for your kid to encounter strangers while playing the game. Each match can have between 4 to 10 players. The good news is that there is no in-game voice chat feature, so the interaction between your child and strangers is minimal. Plus, the in-game text chat feature is only available in short intervals for players to discuss who the impostor is. 
However, it is still possible for your kid to run into bullies or other problematic people. Racial slurs, sexist comments, and harassment are all examples of what your child could encounter in the in-game text chat. Furthermore, your kid may use third-party apps like Discord to connect with others through voice chat. Discord is a popular social platform infamous for its inappropriate content for kids under 13. 
Benefits of Playing Among Us for Kids
While merely a game, Among Us doesn't just help your kid burn time. Due to its multiplayer nature, the game may help increase your little one's social skills by letting them communicate with other players. Plus, the game is all about making logical decisions. So, players may hone their decision-making skills and develop their sense of judgement as they play the game. Besides, the game is an excellent way to entertain your kid. 
Summary:
How violent is Among Us? The game includes cartoony blood and mild fantasy violence. Among Us has received a +10 age rating from ESRB. 
Which platforms is Among Us available on? iOS, Android, Nintendo Switch, PS4, PS5, Xbox One, Xbox Series X|S. The game is cross-platform. 
How will other players interact with my kid in Among Us? The game has in-game text chat, but no voice chat feature. However, players may use third-party apps like Discord to communicate verbally. 
What are the benefits of playing Among Us for kids? The game is fun, encourages socializing, and is good logical decision-making practice for kids.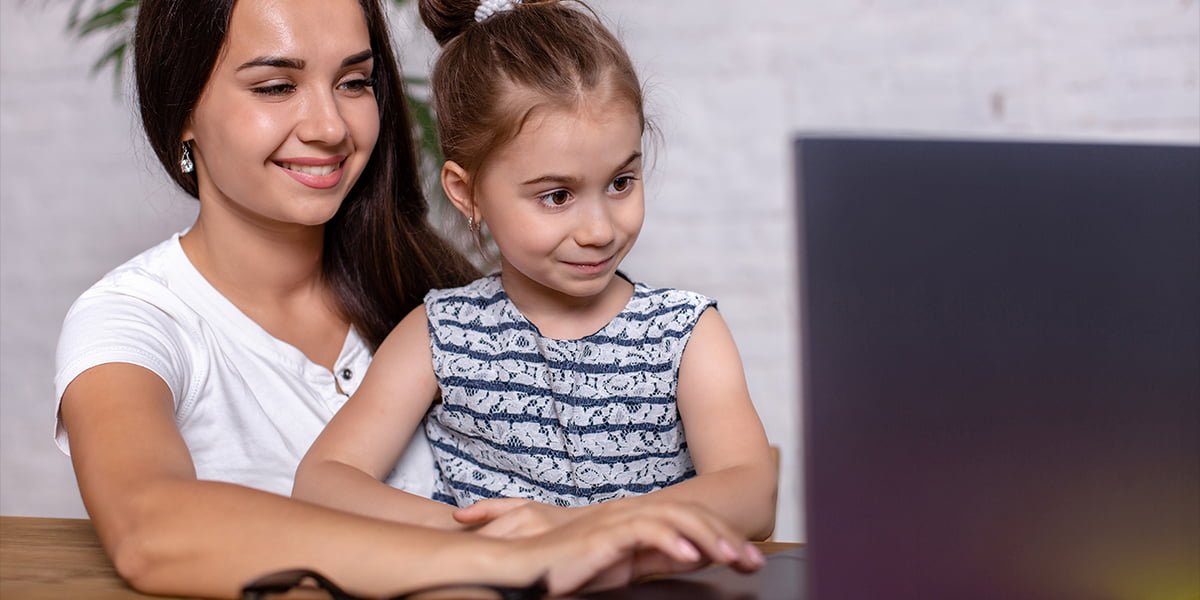 How to Make Among Us Safer for Kids?
Among Us is approved to be suitable for kids above ten, and the game lacks a voice chat communication feature, so parents don't have to worry too much. But that doesn't mean you should let your kid play Among Us fully unsupervised. While the interaction between players is limited, your child is still exposed to receiving inappropriate messages or requests to move the conversation to another platform like Discord, Zoom, or Skype. Plus, playing games excessively and staring at the screen for too long can be unhealthy for your little one. Here are a few safety measures you can follow to maximize your kid's safety on Among Us: 
Censoring Profanity in Text Chat
No third-party apps can filter bad words used in Among Us's text chat. However, the game features a Censor Chat option that detects inappropriate messages and automatically censors them. While this tool is far from perfect, it can help parents safeguard their kids against cyberbullying, harassment, etc. To enable the Censor Chat feature, go to settings and look for "Censor Chat." Make sure it is on. 
Setting Screen-Time Restrictions
Using parental control apps like Safes, you can limit your kid's time playing Among Us. Doing so ensures the game won't gradually turn into an addiction. It also helps prevent long-term health issues caused by sitting in front of a screen for too long. Thanks to Safes's Smart Schedule, parents can set screen time restrictions for each game or application separately. Follow the steps below to limit the time your kid spends on Among Us: 
If you are:

 

On Android, go to "Features" and select "Smart Schedule."

 

On iOS, go to "Features" and select Screen Time. Then tap "Smart Schedule."

 

On the web, scroll, find, and select "Screen Time" on the left side of the screen.

 

Find and choose Among Us.

 

Set your restrictions by providing the required data, then choose "Add."

 
Blocking Third-Party Apps like Discord
To prevent your kid from speaking with strangers on voice chat, you can use Safes's App Blocker feature to block any communicational application on their device. Using the Web Filter tool, you may also block these apps' web versions. 
How to Block the Discord Application:
If you are:

 

On mobile, go to "Features" and select "App Blocker."

 

On the web, scroll, find, and select "App Blocker" on the left side of the screen.

 

If you are:

 

On the web, find the Discord app under the "Allowed Apps" tab. If you can't find it, click on "Show all."

 

On mobile, select the "Allowed" tab and find the Discord app.

 

Click on the lock icon next to Discord.

 
How to Block Discord's Website:
If you are:

 

On mobile, go to "Features" and select "Web Filter."

 

On the web, scroll, find, and select "Web Filter" on the left side of the screen.

 

Select "Exceptions."

 

If you are:

 

On mobile, select the plus sign in the upper right corner.

 

On the web, click on the blue "Add Exception" box.

 

Enter the website's URL (

discord.com

for Discord) in the empty box, select "Block," then select "Add."

 
Summary: 
There are three ways you can make Among Us more kid-friendly: 
Filter profanity with the Censor Chat feature in the game's general settings.

 

Limit your kid's screen time using third-party parental control apps like Safes.

 

Block access to third-party voice chat apps and websites like Discord with Safes.