Using ride-sharing apps such as Uber has become very popular among parents whether they want to pick up their kids from school or kindergarten. One of the parents' most important concerns is their children's safety while using apps like Uber. When it comes to using Uber with kids, parents may wonder, "is Uber safe for kids?" or "what are the potential dangers of using Uber for kids?" In this article, we will explain Uber's regulations regarding kids and offer some tips for the safe use of Uber. 
Potential Dangers of Uber for Kids
According to Uber's terms of service, it is not legal for people under 18 to use Uber, and an adult must accompany minors. There are several reasons for banning people under 18 from commuting without an adult companion, for example:  
Children's limited ability to use the security features of the Uber application.  

 

The possibility of paying insufficient attention to complying with essential security matters such as matching the driver's and vehicle's specifications. 

 

Children's inability to make decisions and react in emergencies. 

 

Only a few drivers having the skills and experience to taking care of children.

 

Parents being unable to rely on drivers to call them in case of an emergency since it's not part of their job.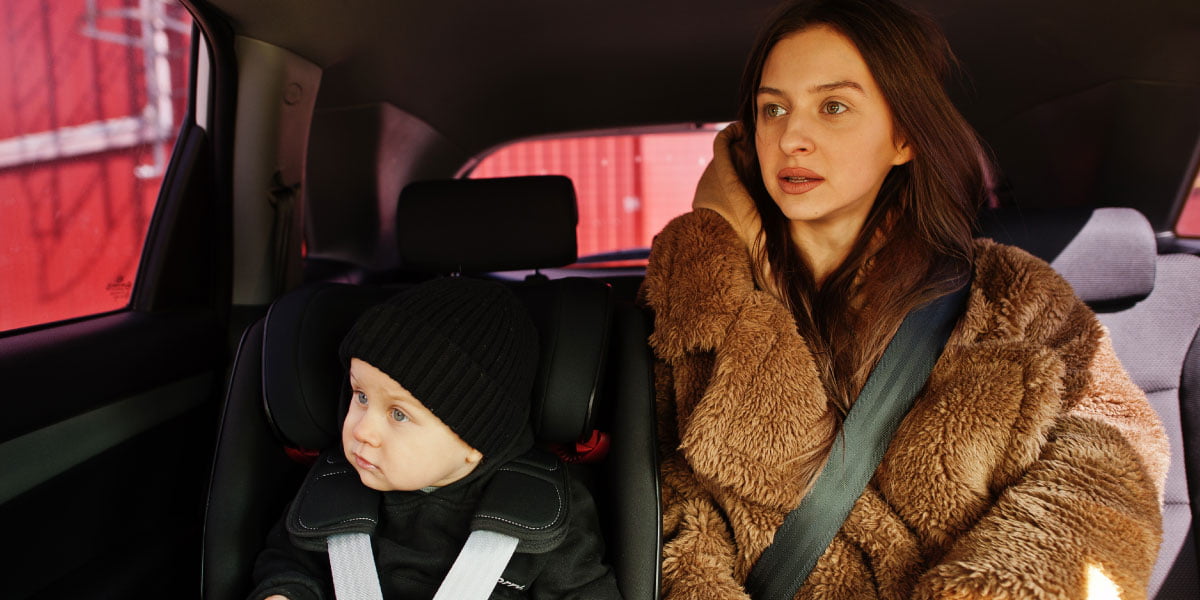 Tips for Using Uber for Kids 
The following pieces of advice will help you have a safe Uber family ride:  
Keep in Touch with Family
When using Uber, whether with children or not, the Uber app provides several safety features that give you and your family peace of mind. You can share your trip status with your partner or anybody else to let them know exactly where you are while riding with Uber. To share your trip status with up to 5 trusted contacts in advance or while you're riding, tap "Send Status" throughout the trip.  
The Family Profile for Uber 
With the Uber family profile, you can facilitate travelling for your spouse, parents, or anybody else. You can link additional Uber profiles to your account using the family profile, which enables them to request rides using your payment methods. It's a great way to coordinate family transportation.  
Bring Your Own Car Seat
Technically, the Uber car seat policy does not require children to be in car seats; however, regardless of Uber car seat guidelines or local legislation. Even if the trip is short, securing your child in a car seat is critical. Uber drivers may refuse to transport your child if you do not have a suitable car seat for your kid. 
Using Parental Control Apps 
If you are unsure if Uber is safe for your kids, we suggest using parental control apps to be aware of your child's situation at any time and place. One of these parental control apps is "Safes", which is designed for various purposes such as safe and secure access to the Internet, real-time location tracking, and blocking apps to avoid harmful content. This app gives you reports on how your child uses the internet. In addition, you can set a screen time limit for specific apps. 
Safes is a user-friendly application available for all devices, including Windows, macOS, iOS, and Android, that allows you to monitor your child remotely while enabling them to surf the internet independently. If you like what Safes provides to protect your child against the potential dangers of Uber and desire to learn more about it, we recommend checking out the features page on our website.   
Safes's Features   
In the following, we will examine some of the Safes's safety features you can consider while using Uber:  
Live Location:

Safes provides you with your child's present location so you can monitor them. Thanks to the GPS on your child's phone, Safes, can track your child's location at any time.

 

Live History:

Location History records the locations your child has been to so that you can see what they've been up to.

 

Driving Report:

 This feature is helpful for parents with teenagers who drive, or all parents whose children need to ride cars as passengers. In case of a sudden increase or decrease of speed or any other unusual incident while driving, parents would be alerted by notifications on their phones.

 
Frequently Asked Questions
We've compiled a list of questions and answers to help provide more information on the topic we discussed. If you have any more questions, please don't hesitate to contact us. We'd be happy to help!
Is
It safe for teens to use Uber? 
Although the use of Uber for people under the age of 18 is against Uber's terms of policy, teens can use Uber accompanied by adults. They can have a safe trip by sharing trip status with family or trusted friends, using the family profile of uber or parental control apps.  
Can I use Uber for my child to school?
When it comes to smaller children, it's recommended not to allow them to travel independently. The best thing you can do is use parental control apps; this way, you can view their location in real-time.