WhatsApp is the most popular messaging app, with 2 billion monthly active users. It's no surprise that many children use it as a means to communicate with their family and friends. Nevertheless, you may wonder if WhatsApp is Safe for your child. It's essential to know that children are exposed to serious safety and health risks on WhatsApp if not monitored by parents. However, there's a lot you as a parent can do to sustain your child's safety on WhatsApp. 
In this article, we will discuss WhatsApp's safety and health risks for children, how to prevent the risks using WhatsApp's privacy settings, and how to use Safes parental control app to maximise your child's security. 
Safety & Health Risks of WhatsApp for Children
The data that children share and the people who contact children can cause safety issues for children on WhatsApp. On the other hand, excessive use of WhatsApp and screen time addiction can cause health problems for children. Below, we will explain the areas where you need to watch out to keep your child safe on WhatsApp. 

Private Chats
All chats on WhatsApp are end-to-end encrypted, meaning that not even WhatsApp can monitor them. Therefore, private chats on WhatsApp are hotbeds for inappropriate content or messages that could be dangerous for your child. Plus, people can send disappearing messages that automatically get deleted from the chat after a certain time.

To use WhatsApp, you require a SIM card. Anyone with the mobile phone number your child used to join WhatsApp can send text messages to your child. WhatsApp also provides people with read receipts, which indicate whether a message has been delivered to and seen by the receiver. People with evil intentions might try to abuse, cyberbully, or groom your child. They might also try to steal their private information through hacking or phishing. 
Groups
WhatsApp has a group messaging feature. By default, anyone having your child's phone number can add your child to a WhatsApp group. People in these groups can send and receive messages or voice and video call each other. The content of these group chats could be inappropriate for your child. Not to mention that some of the sent files might be malware that can harm your child's phone or steal their private information. 
On WhatsApp groups, all group members can see each other's phone numbers and request private chats. As a result, dangerous people might take advantage of these features to approach your child. 
Location Sharing
WhatsApp has two advantageous features of location sharing and live location. However, your child might intentionally or unintentionally share their location with the wrong people. 
Status Updates
Status updates are pictures, videos, or texts that you can post on WhatsApp, which last for 24 hours. By default, any of your contacts can see your status updates. It's possible that your child shares information or content on their status updates that others could abuse. 
Screen Time
Children, like adults, enjoy chatting with their friends. However, chatting on WhatsApp can turn problematic if children do it continuously. Spending too much time on WhatsApp can hamper children's daily activities. If it remains unmonitored, it could develop into screen addiction.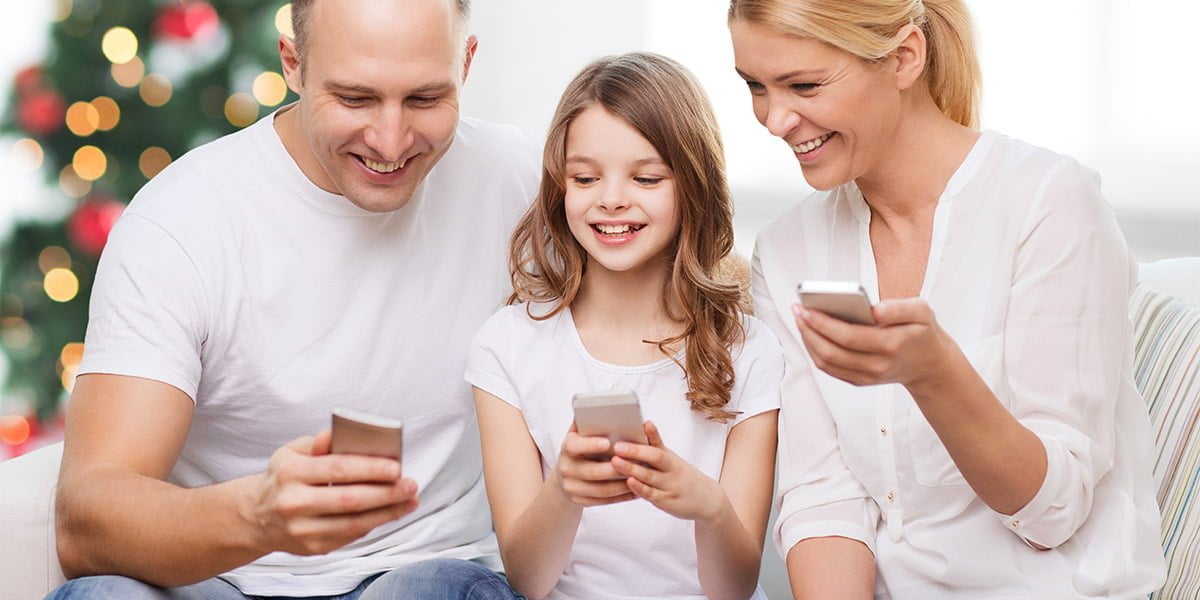 How to Make WhatsApp Safe for Children
Whether WhatsApp is safe for kids depends on how children use it. The first and foremost strategy to keep your child safe on WhatsApp is to inform them about the safety risks of WhatsApp and require them not to respond to suspicious messages. Tell them to report to you anytime they receive chat requests from strangers or inappropriate messages from anyone, including their contacts. Also, remind them to be careful about what they share on WhatsApp. 
Anyone who has your child's mobile phone number can message your child. However, WhatsApp has the feature to report chat requests as spam and block the sender. Use this feature, or teach your child to use it, to create a safe environment for your child. Other than reporting and blocking, use the privacy settings to sustain your child's privacy and control the information your child shares on WhatsApp. 
WhatsApp Privacy Settings
If you decide to let your child use WhatsApp, make sure you review WhatsApp's privacy settings. The default settings are primed for adults; therefore, you need to change some of them to make WhatsApp safer for your child. 
If you open 'Settings' on your child's WhatsApp, tap on 'Account', and then 'Privacy'. You'll get a list of settings divided into sections. Below we'll explain each section. 
Last Seen & Online
In this section, you can define who can see when your child was last online or if they're currently online. We suggest you set 'Last seen' to 'My contacts' and 'I'm online' to 'Same as last seen'.  
Profile Photo
Here, you can define who can see your child's profile photo. We suggest setting it to 'My contacts' so that strangers can't tell the account belongs to a child. 
About
'About' is a short text you write about yourself on WhatsApp. Since this text could contain personal information about your child, we suggest setting it to 'My contacts'. 
Status
By default, all your child's contacts can see your child's status updates. However, if there are individual contacts whom you wish not to see the updates, you can set it to 'My contacts except…' and select the unwelcome people. Or if you want only selected people to see them, set it to 'Only share with…' and select the welcomed people. 
Default Message Timer
By default, messages remain there unless your child removes them. However, in this section, your child can set messages to disappear after a specific time automatically. As a matter of fact, this is one setting that neither you nor your child should touch. If your child's messages disappear, you wouldn't be able to review them if you ever need to. 
Groups
In this section, you can define who can add your child to groups. We suggest setting it to 'My contacts' or 'My contacts except…'. 
Blocked Contacts
If there are unwelcome people in your child's contact list who you wish to block, click on the + icon in this section and select them. 
Monitor & Control Children's WhatsApp Use
WhatsApp's privacy settings can help a lot in making WhatsApp safe for your child. However, you still need to monitor and control your child's WhatsApp use. Children are prone to overusing WhatsApp or similar messaging apps. They may stay up late chatting with friends, which will cause them numerous problems resulting from sleep deprivation.
Using messaging apps continuously and repetitively is one of the symptoms of screen addiction. To protect your child from the health risks of excessive use of WhatsApp, you can use Safes's screen time monitoring features.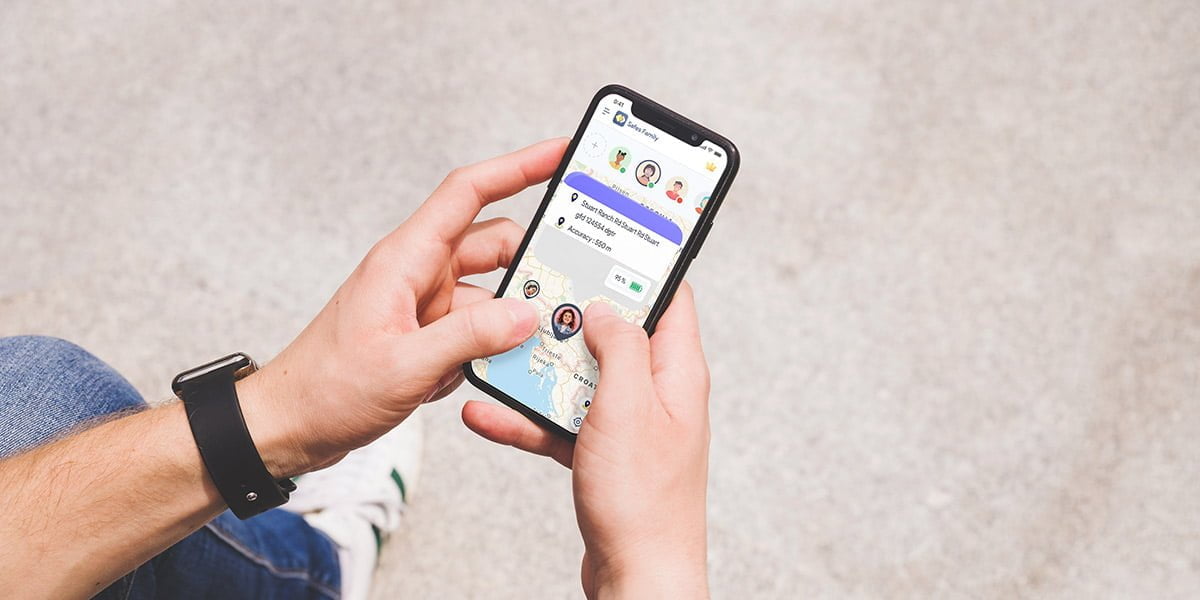 How Can Safes Make WhatsApp Safer for Your Child
Safes is a parental control app that can be installed on all mobile devices and PCs running on Android, iOS, or Windows to monitor and control how children use their phones, tablets, laptops, etc. Safes is equipped with multiple screen time monitoring/controlling features. Below, you have the complete list of Safes's safety features: 
Screen Time Report

 

App Block

 

Screen Time Limit

 

Screen Time Schedule

 

Screen Time Profile

 

Geofence

 

Instant Block (Device Pause)

 

Bedtime Mode

 
Screen Time Features of Safes
Using Safes, you will receive reports on what apps your child uses for how long. You can decide to block inappropriate apps or limit those which your child overuses. You may set screen time limits for apps individually or make a category of apps and apply screen time limits for all the apps in the category. That means you can apply the same limitations to all messaging apps on your child's phone. 
Safes simplifies your task of monitoring your child's screen time through screen time schedules, profiles, and geofence. You can make a screen time schedule for each day of the week and screen time profiles for special occasions and situations. Using the geofence feature, you can make screen time plans depending on your child's location _say, home, school, gym, etc. 
If your child is overusing social media or using their phone at the wrong time or place, lock their screen using the instant block feature. Their phone wouldn't work except for calling and sending SMS. Likewise, the bedtime mode can help your child sleep on time by locking their screen at a specific time at night. 
Final Words about WhatsApp's Safety for Children 
Although WhatsApp is a popular messaging app that facilitates communication, it poses safety risks for children. However, WhatsApp is safe for kids if you explain the risks of using it to your child and demanding them to report to you any time they receive suspicious messages. Then you can use WhatsApp's privacy setting to protect your child from being contacted by strangers or losing private data. Finally, you may use Safes parental control app to manage your child's WhatsApp screen time. 
If you find the screen time features of Safes compelling, you may want to learn more about its features and pricing plans on our website.