Instagram has about 1.5 billion users aged 13 and above _more than 23% of the world population_ making it the fourth most popular social media worldwide, as reported by DataReportal. Instagram is a pleasant place for sharing pictures and videos, following favourite people and topics, and keeping up with trends and news, often without significant safety issues for adults. However, it can cause safety and health risks for children. Therefore, many parents are concerned about how to keep kids safe on Instagram. In this article, we'll discuss the safety and health risks of Instagram for children and how to protect them. 
What Are Instagram's Safety & Health Risks for Kids?
Since most Instagram users are adults, it's normal to find mature content on Instagram. Although Instagram only allows people above 13 years of age to join and use the platform, it doesn't verify users' age. As a result, children below 13 may fake their ages and join Instagram. 
Some parents ask, 'if it is alright for 13-year-old children to use Instagram, is it safe for 12-year-olds too?'. The answer is that, for the risks explained in the following paragraphs, some experts challenge Instagram for allowing even 13-year-olds to use the platform. For example, Common Sense recommends Instagram to people above 15 years of age. 
In the following, we'll explain the areas where Instagram poses safety and health problems to children.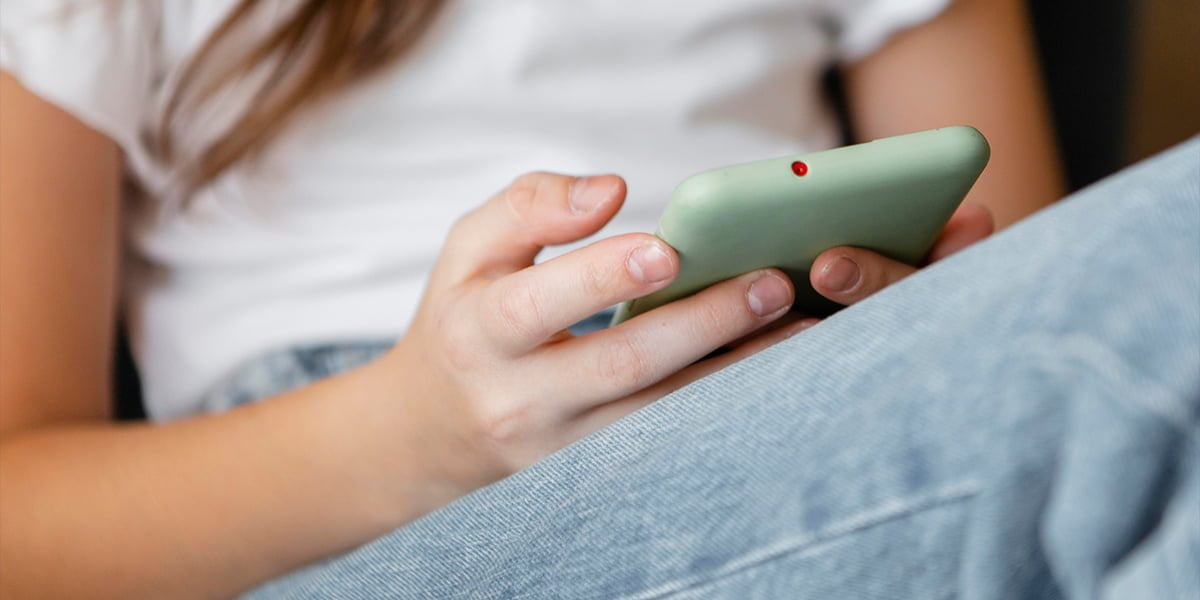 Inappropriate Content on Instagram
There is no such thing as kids' Instagram accounts or Instagram under 18 restrictions. As kids join Instagram, they have equal access to all the content that adult users have access to. Nevertheless, Instagram moderates all the content users share. To do so, Instagram primarily relies on its robots that follow a specific protocol for flagging nudity, gore, and copyright infringement. Reports send out by users also help Instagram moderators to weed out inappropriate content. However, it is still common to spot age-inappropriate content. 
Coming across inappropriate content depends on who and what hashtags you follow and what you usually watch on Instagram. If your child only follows friends and family and doesn't search inappropriate content in the 'explore' section, it's unlikely they come across explicit content. However, everyone follows a few hashtags and public accounts. 
Instagram Direct Messages
All Instagram users can send each other direct messages. Some people exploit this feature to approach kids with evil intentions. For example, sex predators may send explicit messages to your child or try to take advantage of their vulnerability to groom or sexually abuse them. Sometimes adults or just other kids may use direct messages to cyberbully your child. Moreover, it's common to receive scams _messages sent to lure people into divulging private information. 
Instagram's Privacy Issues
Sometimes children create two Instagram accounts, one private and the other public. They usually share their private accounts with close friends and family, and the public one with everyone else. Although they typically create public accounts intending to share their creativity with the public, sometimes they do so to hide some aspects of their social life from their families. Although having a secret life is risky on its own, it causes several safety issues. Children with public accounts are prone to coming across stalkers and dangerous people. 
Location sharing is another issue that risks kids' safety. On Instagram, you can use location tags to mark where you're posting pictures, videos, and stories. Moreover, users tend to mention their hometown in their bio, short text describing you on your account, which everyone sees. Divulging too much information can, however, jeopardise your child's privacy. 
Instagram's Health Issues
Children spending so much time on Instagram are also prone to mental and physical issues. Too much Instagram screen time can stop children from doing physical activities, socialising, and sleeping on time. Sleep deprivation on its own causes underachievement at school and gym, aggression, and depression. 
Moreover, the content shared on Instagram can promote consumerism, perfectionism, and unrealistic self-image. People tend to share happy moments of their lives, usually looking their best. Kids, however, may compare these singular moments to the totality of their lives. As a result, they may feel depressed or become self-judgmental. 
Finally, children, usually on their public accounts, may jeopardise their (or others') characters by posting embarrassing pictures and videos. Sometimes these pictures and videos go viral and cause devastating harm to children. 
4 Steps to Keep Kids Safe on Instagram
You can do a lot to make Instagram safe for your child. Follow these four steps to maximise your child's protection: 
Discuss Instagram's Risks with Your Child

 

Adjust The Privacy Settings of Your Child's Instagram Account

 

Monitor Your Child's Activity on Instagram

 

Control Your Child's Instagram Use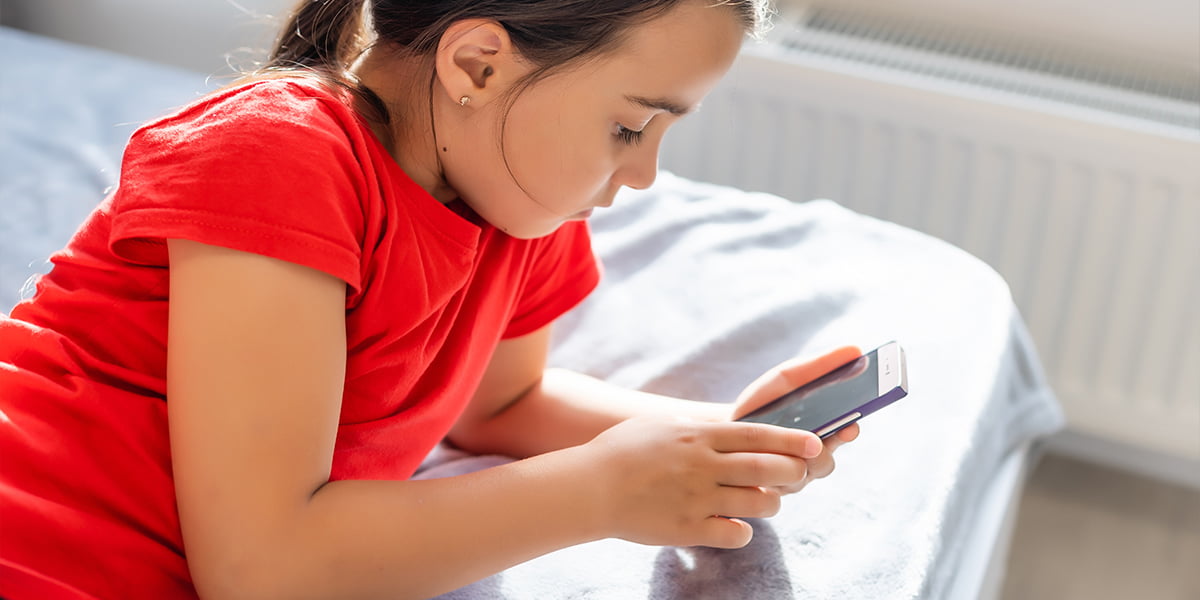 Discuss Instagram's Risks with Your Child
The initial step you need to take to protect your child on Instagram is to discuss the risks of using Instagram with your child. Tell them not to accept follow requests or reply to direct messages from strangers. Warn them against opening links strangers send or sharing location and other private data. Advise them not to share inappropriate posts, stories, and comments. 
Adjust The Privacy Settings of Your Child's Instagram Account
Instagram doesn't have parental settings; you're either under 13 and can't use Instagram, or you're above 13 and can enjoy all the platform features. However, by adjusting the privacy settings of your child's account, you can help your child benefit from more safety on Instagram.  
You can adjust Instagram's privacy settings after creating an account for your child or modify them on an already existing account. 
How to Adjust Instagram's Privacy Settings
Open Instagram and tap your child's profile picture on the bottom-right corner of the screen. Then tap the menu icon (an icon with three parallel lines) on the top-right corner of the screen. In the menu that appears, tap 'Settings'. After that, tap 'Privacy'. Here, you can make adjustments to all the features available on Instagram. 
Private Account
By checking 'Private Account,' only those people who follow your child would be able to see their posts and stories. When it's active, and someone wants to follow your child, they have to send follow requests which your child can accept or ignore. 
Limits
In this section, you can block comments and messages from accounts your child is following or accounts that have just started following your child for a limited time. You can set a limit period, from one day up to four weeks. 
Hidden Words
Here, you can choose to hide comments or messages with offensive words. Instagram will automatically detect inappropriate words and, therefore, won't show them to your child. You can add extra words to the block list. 
Comments
In this section, you can block comments from the Instagram users you choose. 
Posts
Here, you can hide the number of likes on other users' posts and ban people from tagging your child in their posts. You can also manually remove pictures your child was tagged in. 
Mentions
In this section, you can ban people from mentioning your child in their posts, comments, and stories. 
Story
In the Story section, you may ban people from sharing or replying to your child's stories. You can also hide your child's stories or show them only to their close friends. 
Live
Here, you can hide your child's live videos from some of their followers. 
Guides
In this section, you may ban people from adding your child's posts to their guides. Guides is a panel on Instagram where you can curate your favourite Instagram posts. 
Activity Status
In the Activity Status section, you may ban your child's followers from seeing if your child is online. 
Messages
In this section, you can ban Instagram users from sending your child message requests or inviting them to group chats. 
Monitor Your Child's Activity on Instagram
We suggest joining Instagram and following your kid. This way, you can monitor your child's activity. Moreover, we recommend following your child's close friends. Naturally, you know some of your child's friends in the world out there, so there's nothing wrong with following them on Instagram. 
If you have a young teen who uses Instagram, it helps to check their Instagram account from their phone to see if they have public/secret accounts. 
Control Your Child's Instagram Use
Lastly, we suggest controlling how your child uses Instagram because children tend to have problems managing their lives in the digital world on their own. Children are curious and careless about the consequences of the risks they take. Therefore, your underage child might fake their age to join Instagram. Or your teen child might become so engrossed in the colourful world of Instagram that they spend hours fiddling with it. 
Of course, keeping an eye on your child around the clock to monitor their screen time or if they're secretly using Instagram is not practical. However, Safes parental control app can monitor and control how your child uses phones, tablets, and computers 24/7.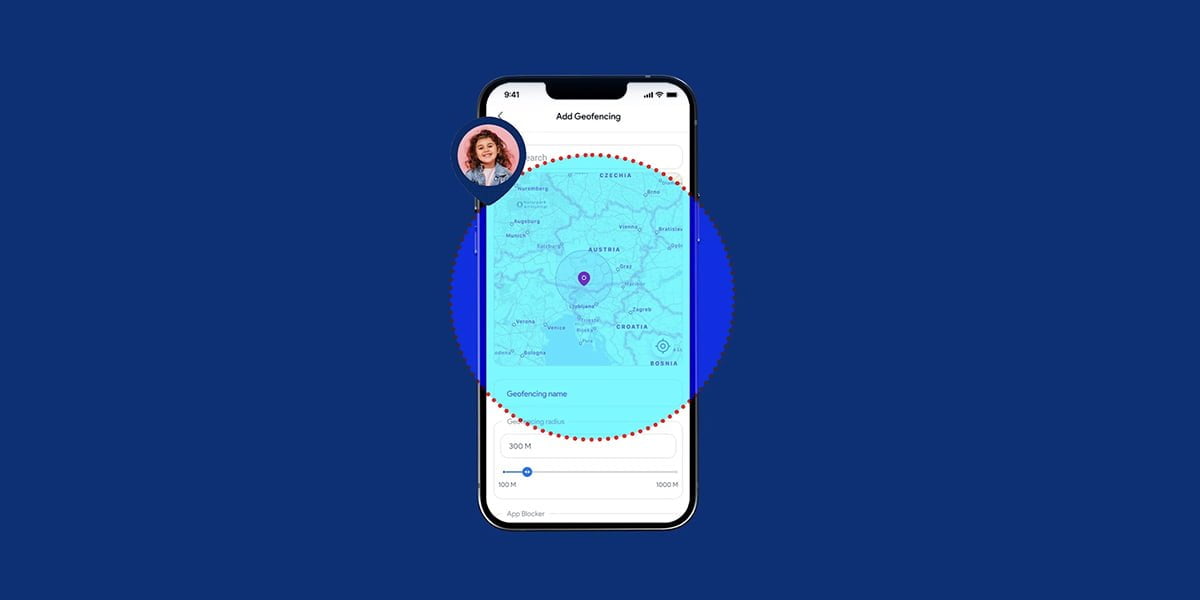 Safes Parental Control App
Safes is a parental control app with features to control your child's screen time and block apps and websites that are harmful to your child. 
Screen Time

 

Monitoring

 

Reports

 

Limit

 

Schedule

 

Profile

 

App Block

 

Web Filter

 
How to Make Instagram Safe for Kids Using Safes
Using Safes, you can use your own phone or computer to see what apps your child uses. By reviewing Safes's reports, you'd know if your child is overusing Instagram. After pinpointing the problem, you can set screen time limits for it, meaning Instagram would shut down after your child reaches their daily limit. 
To make setting screen time easier and quicker, Safes enables you to make a schedule for every day of the week. You can set different screen time limits for different days. To make it even easier and quicker, Safes offers screen time profiles for special days of the calendar and situations. That means you don't need to change your screen schedule when it's a holiday; you simply need to activate the 'holiday profile'. 
You don't need to worry about your underaged child installing and using the Instagram app. By blocking the app, your child won't be able to use it, even if they uninstall and reinstall the app. As you may know, Instagram is also accessible on computers through the web. By blocking the Instagram website, ensure there's no way your child can be in danger. 
Final Words on How to Keep Kids Safe on Instagram 
Your child can use Instagram as a medium to express their creativity, learn, and keep in touch with people. However, Instagram poses some safety and health risks to children. To keep your kid safe, use the privacy settings available on Instagram. To monitor how much time your child spends on Instagram and to stop them from overusing, try Safes parental control app. 
If you like Safes's features and wish to try them, check out our website's features and pricing plans pages.