Social media has become so widespread in recent years that it has raised the curiosity of many researchers who work tirelessly to understand its impact on human beings, especially the youth. We now know that social media is a double-edged sword, which, if used recklessly, can cause many problems, such as screen addiction and possibly depression. Social media can also wield an influence over children's perceptions and expectations. The barrage of images and stories which our children are exposed to can distort reality, to the point of creating unrealistic expectations in them. This can be a hassle for parents to deal with. In this blog post, we will focus on this detrimental aspect of social media, trying to discuss whether social media promotes an unrealistic lifestyle in children.
What Are Unrealistic Expectations?
Unrealistic expectations are aspirations or standards that cannot be met in reality, because they are formed by a distorted view of life. Unrealistic expectation examples can be abundant: a person can have unrealistic expectations of themselves in terms of appearance, professional success, relationships, and experiences. Since these expectations are not grounded in reality, not being able to achieve them can cause disappointment and low self-esteem in children.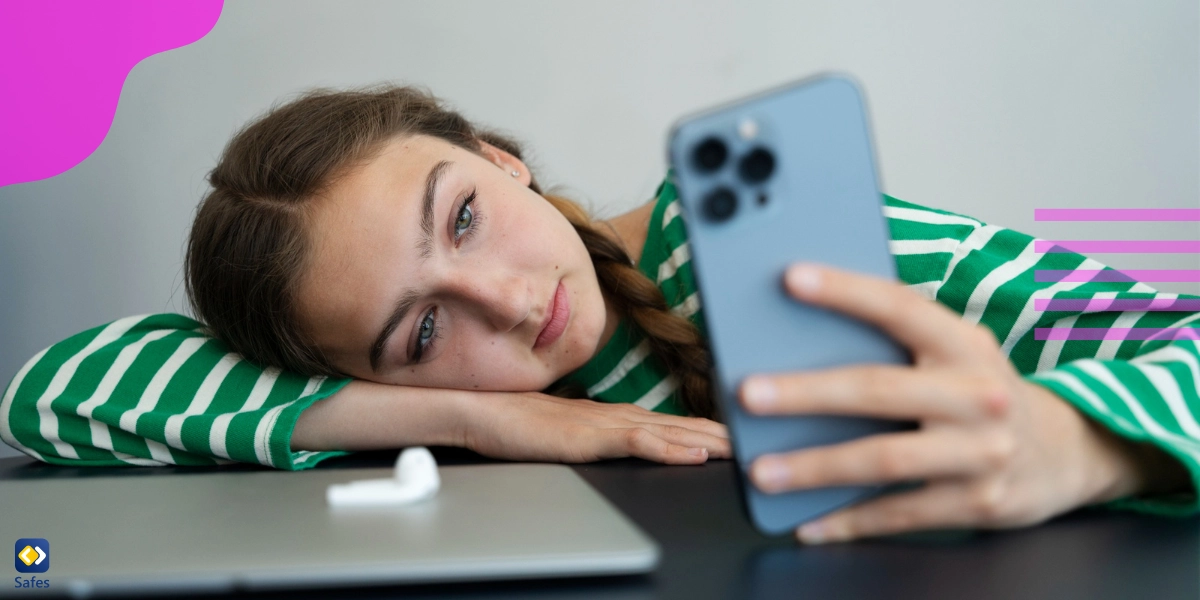 The Role of Social Media
Sometimes, you feel like when you open Instagram, unrealistic expectations immediately start to bombard you. It seems like everyone is so successful, pretty, and on a trip around Europe. This is the case for all social media platforms, which are equipped with algorithms that target people with content curated to their preferences. So, the more a child looks at other people's lives that they dream of, the more they will see this kind of content.
On every social media platform, there are users called "influencers." These people have many followers and create content in different fields. Many influencers can be useful in introducing good products to people and influencing them in a positive way. However, these influencers set unrealistic expectations by promoting an idealized image of themselves which many young people cannot afford. This can lead to comparisons and a skewed representation of reality.
Negative Consequences
Social media and unrealistic expectations, a relationship that works both ways: Social media use can make children yearn for the seemingly glamorous lives of others. In contrast, these expectations make them dig into social media more to understand this gap between their lives and that of others. So, how can this vicious cycle affect children? Below are some of its most important negative impacts.
Mental Health Problems
Children who are constantly exposed to a flawless depiction of other people's lives can easily overlook the complexities of real life. They might constantly wonder why their lives aren't anything like the luxurious ones they see on social media. And when they realize that they're incapable of meeting these standards, they'll feel defeated. Eventually, this can affect their self-esteem or cause depression or anxiety.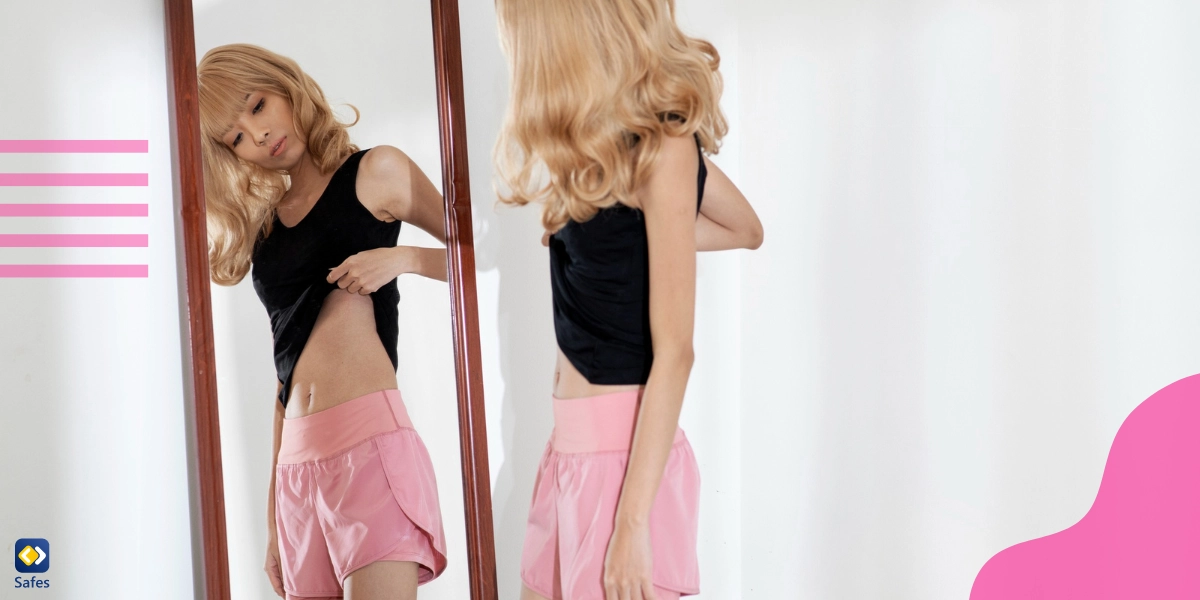 Body Image Issues
Now that many images on social media are filtered and edited, the pressure to look a certain way, even if actually impossible, can affect children. Social media's unrealistic beauty standards can make them do anything to look like the people on the internet. This can lead to the development of a negative body image and body dysmorphic disorder, especially among adolescents who are more concerned about their appearances. Social media sets children off on a quest for a sense of perfection that is unattainable.
Fear of Missing Out
Fear Of Missing Out, or FOMO, refers to the feeling that other people are having good and enjoyable experiences that one is missing out on. Social media use has been positively associated with FOMO. When it comes to the development of FOMO, unrealistic expectations and social media examples are countless. When a child sees that their peers are having fun at a party, taking a trip, or buying something expensive, they can feel left out or that their life doesn't measure up to standards. 
Parental Concerns
As a parent, you have every right to be worried about how social media can create unrealistic expectations in your child. You are the one that they turn to when they want something, after all. Plus, social media and unrealistic expectations statistics justify your concern: according to the Mental Health Foundation, 40% of teenagers in the UK have declared that seeing images on social media has made them worry about the way that their body looks.
The internet is uncharted territory. How can we minimize its negative impacts? Luckily, technology itself has come to the rescue! Safes is a parental control app that will help you monitor what your child sees on social media and filter the content that can cause unrealistic expectations. It can also protect them from all online dangers by giving you comprehensive supervision of their activities. You can download it on all devices, such as Android, iOS, and Windows.
Tips for Parents
Apart from using parental control apps, there are a few practical strategies that you can implement to turn your child's social media use into a healthy experience. First, you should practice open communication and active listening in your family so that you can be aware of their feelings and experiences. Next, you should set healthy screen time limits to avoid prolonged hours spent on the phone. Don't forget to set a good example with your own healthy social media use habits. Additionally, promote digital literacy and teach them how to behave responsibly online. Lastly, encourage a positive self-image and self-worth by celebrating their unique qualities and talents.
Conclusion
Social media is everywhere; there's no point escaping it. And it's not even all that bad; it can be beneficial in so many aspects. The best thing that you can do to protect your child from its nuisances is to educate your child, monitor them, and establish clear but fair rules around internet use. With the proper education, our children will hopefully understand that all images shared on social media are edited, even the ones that are not.