Have you ever wondered how your child automatically knows how to type appropriately on a social media platform they've never been on before? It's as if they know of a kind of etiquette that is a secret to others. This is part of a skillset called digital literacy. According to UNICEF, digital literacy "refers to the knowledge, skills, and attitudes that allow children to be both safe and empowered in an increasingly digital world." In this blog post, we'll talk about digital literacy in education and all the things you can teach your students in a digital literacy class.
What is Digital Literacy?
Digital literacy is also called internet literacy or cyber literacy. Digital literacy or cyber literacy's definition can be quite hard to put into words since not everybody agrees on the skills that make up digital literacy. According to Aviram & Eshet-Alkalai, digital literacy is made up of five separate skills. Each of these can be regarded as one of digital literacy's definitions and examples:
Reproduction literacy: Ability to combine existing pieces of work or create new works with digital technology.
Photo-visual literacy: Ability to analyze and receive information from visuals. For example, the ability to understand and decipher graphic user interface seamlessly in a computer game or realize the use of filter bubbles and how to burst them.
Branching literacy: Ability to navigate in the non-linear medium of digital space. For example, being able to navigate the non-linear space of the internet, branching in multiple directions without getting lost.
Information literacy: Ability to search for and assess information found on the internet. For example, being able to detect fake news or biased information on social media.
Socio-emotional literacy: Ability to share emotions by means of digital communication and to avoid Internet traps. For example, enhancing digital empathy, the ability to detect social media scams, or not be affected by harmful online content.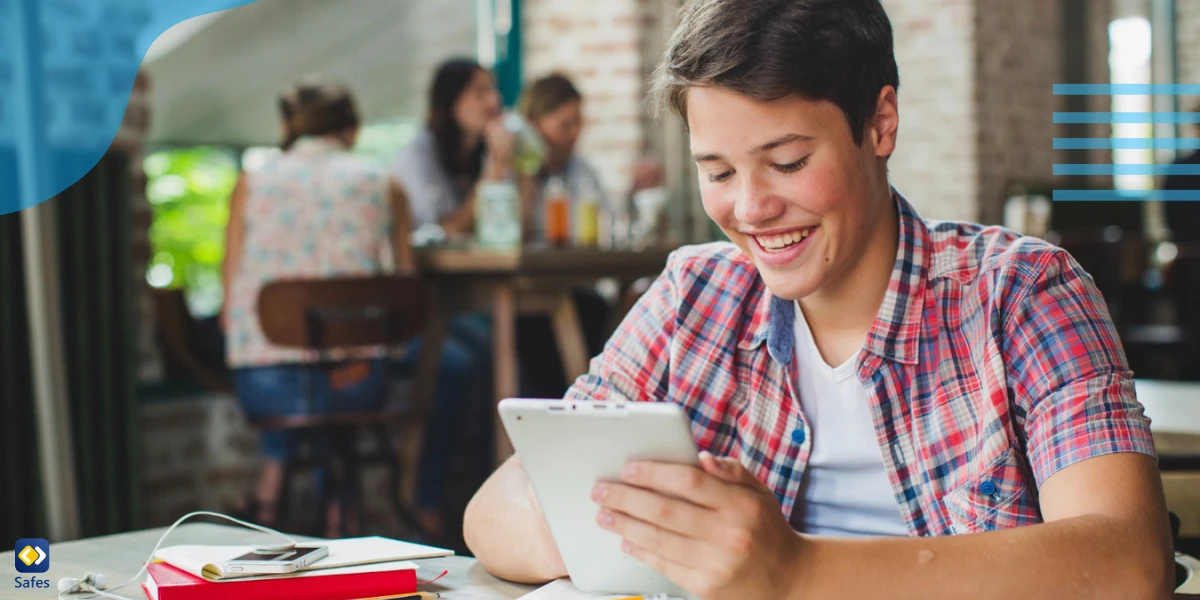 Digital Literacy Skills for Students
For student's digital literacy training, we can give a few tips teachers and school officials could use.
Explain the Risks of Not Being Digitally Literate
It's best to first explain the risks children are exposed to while roaming the internet, specifically social media platforms. Here are some risks you can use as examples to illustrate the need for being digitally literate.
Fake News
Learning digital literacy in education can help students through the research process. As they learn to research thoroughly, their skills at spotting out fake news will become easier. Explaining fake news and giving examples of how it can affect real-world events, such as presidential elections, can help students understand the threat fake news poses to them.
Online Predators
Talking to kids about stranger danger, specifically the online kind, is the first step to them learning how to spot an online predator. Teaching them about the risks they're exposed to simultaneously teaches them why they need to keep safe. For example, you can talk about the statistics of online predators and their prevalence on the internet. Teaching kids about scams can also help them avoid online predators, since scammers are just another kind of predator.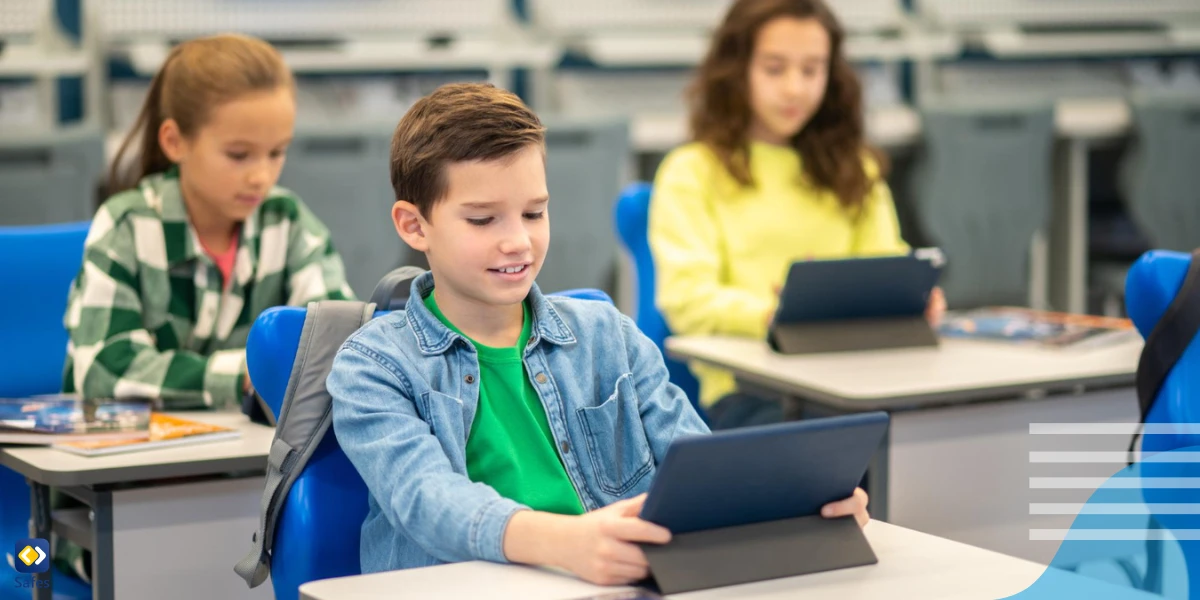 Teaching Digital Literacy Skills
After students realize the risks they are exposed to in the digital realm, it's time to give them a solution. Cyber literacy definition is the first thing students should learn. Afterward, each of the five digital literacy skills should be taught separately. Here are a few things you can do to promote digital literacy in education.
Use Digital Devices in the Classroom
Using digital devices as part of the learning process can help promote digital literacy in education. While using laptops, tablets, computers, and phones to research and learn about topics, roaming the digital realm will become second nature to students.
Talk About Safe Online Practices
There are specific guidelines that students can practice while online. Many students will roam the digital realm when they're not in school so they should be familiar with online etiquette to keep safe, such as learning how to respond to hate speech online. For example, how to avoid online predators or not posting personal photos online for everyone to see are the most common guidelines students should know.
Teach Them About the Fictionality of Social Media
Even after students learn what cyber literacy is, they may not be completely aware of the fictionality of social media. When some of their classmates post certain ideal images of themselves and their life, other students, especially teenagers, might start comparing themselves to others. An important part of digital literacy is the ability to distinguish between real life and life viewed from the lens of a camera with tens of filters being used before an image of it is posted.
How Can Safes School Help?
You can use the parental controls built into operating systems such as Windows parental controls to keep kids safe. Another option is to use a third-party app. Safes School is a parental control app that can be used by teachers and school officials to keep students safe in the digital realm. No matter the digital literacy of students, the internet can never be a completely safe place.  That's why with Safes School, teachers can monitor student phones, analyzing their screen time, what apps they're using, and what keywords they're searching for. Safes School also allows for teachers to be aware of a student's location and school officials will be notified if the student searches an inappropriate keyword.
Conclusion
Promoting digital literacy in education is one of the most important goals in education today. Almost all students will be using a digital device at home, and they'll also be exposed to dangers such as online predators and misinformation. The tools to navigate this dangerous space are things that education needs to provide. With the help of the right educational program along with the use of Safes School, students will spend their childhood and teenage years safely while getting to use the best features of the internet.