Kick a live-streaming platform where creators can stream all sorts of content. Live streaming became popular specifically with Twitch. There's been much controversy over whether such platforms are safe for children. In this blog post, we'll explain what the Kick streaming platform is, what type of content it features, and whether it is safe for kids.
Is Kick a Good Streaming Platform?
When you first visit the Kick streaming platform, you'll be able to browse different videos. You can also choose to browse through the website's categories. The interface will be familiar to those who use Twitch. In fact, many users have gone so far as to call Kick, a Twitch clone since it seems that only the colors are different from Twitch.
The Kick streaming platform is a platform for content creators to live stream almost anything they want. The platform is free to use but creators can gain revenue through different methods. Kick lets creators make money in three main ways:
Donations that viewers offer in the form of tips while watching the stream go to the creator 100% without any transfer fees being redacted.
95% of subscription fees are given to the creator.
A Kick Creator program is rumored to be launched which will pay creators on an hourly basis but is yet to be launched.
The platform lacks in-video ads but when such ads are eventually added to the platform a large portion of their funds will be given to creators.
All in all, Kick might be a good streaming platform for content creators but as we'll see, for audiences, the platform is much more toxic than Twitch and YouTube, and that's saying a lot. Though the parental controls on YouTube work in its favor here.
Is the Kick Streaming Platform's Categories Safe for Children?
The Kick streaming platform is quite diverse in the type of content you can watch on it. Though there are many categories of live streams on the platform, here are the main categories of content.
IRL (In Real Life)
IRL stands for In Real Life. IRL live streams are basically a slice of life, where streamers just stream their ordinary lives, usually in real-time. One thing that's clear is that the Kick streaming platform is not safe for children. When it comes to the IRL category, streams differ. Some are people walking in a foreign country as tourists while others include women with underwear sleeping. Yes, they stream their sleep and no, nothing else happens during the stream. Even when the stream appears as a normal slice of life it can cause social media envy in children.
Gaming
Sometimes specific games such as Grand Theft Auto or Fortnite have their own categories. Generally speaking, streamers are simply playing a game in these streams. Most of the games that are played aren't suitable for children in the first place. And some of the most popular streamers wear provocative clothing that not all parents might be fine their children looking at. Also, swearing can become a problem in these streams.
ASMR
ASMR live streams usually feature a streamer making noises very close to a microphone such that audience members feel a tingly feeling down their neck. For some people, this feeling is desirable, even comforting. Though ASMR started out as a comforting type of live stream for some people, it has become a sexual experience for many.
On the ASMR live streams on Kick, people are usually wearing provocative clothing, typically underwear, and start making licking and slurping sounds, usually licking the microphone. Though this might not technically be classified as pornography, almost every person who sees this content will ask themselves this question: If this isn't erotic, then what is?
Gambling
These live streams usually feature streamers pulling slots or gambling in casinos, sometimes also giving the audience a chance to bet on the outcome. Obviously, children watching gambling isn't a good thing and such live streams only glorify the practice further.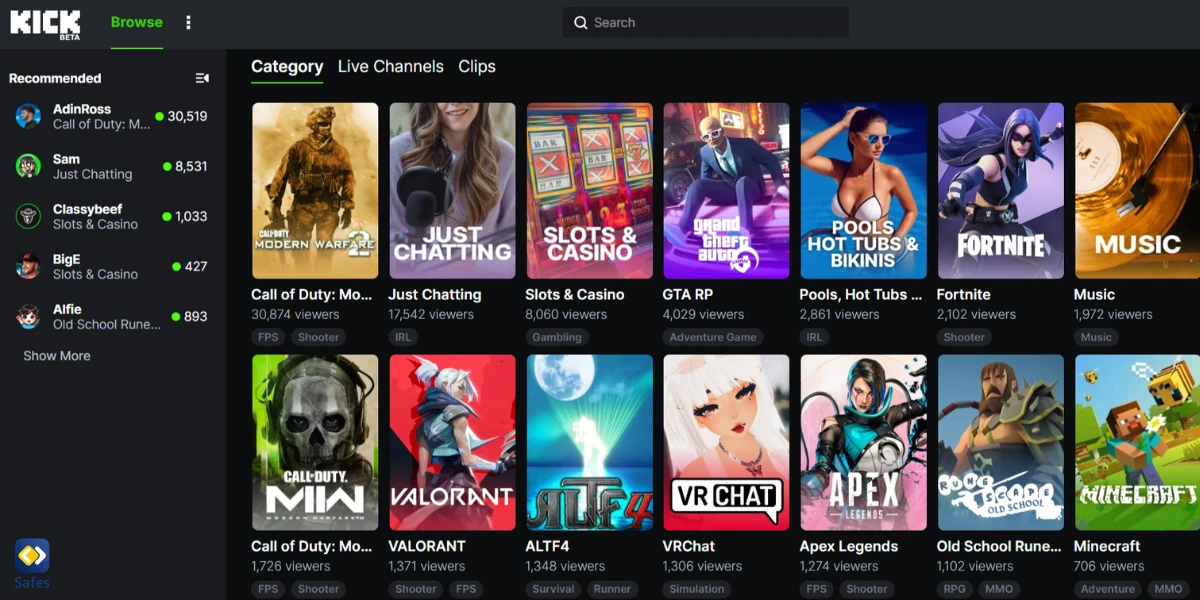 Kick Makes Twitch Look Good
We've already written about whether Twitch is safe for kids or not. But even though Twitch has many reasons to concern parents; Kick makes Twitch look good.  Twitch has much more moderation concerning its content compared to Kick. In fact, you would think Kick doesn't have any sort of moderation when you first visit the website.
From a creator's point of view, it may seem like Kick is the best platform since it generates the most revenue for streamers. But the Kick streaming platform is a nightmare for parents and might even be the epitome of bad content on the internet.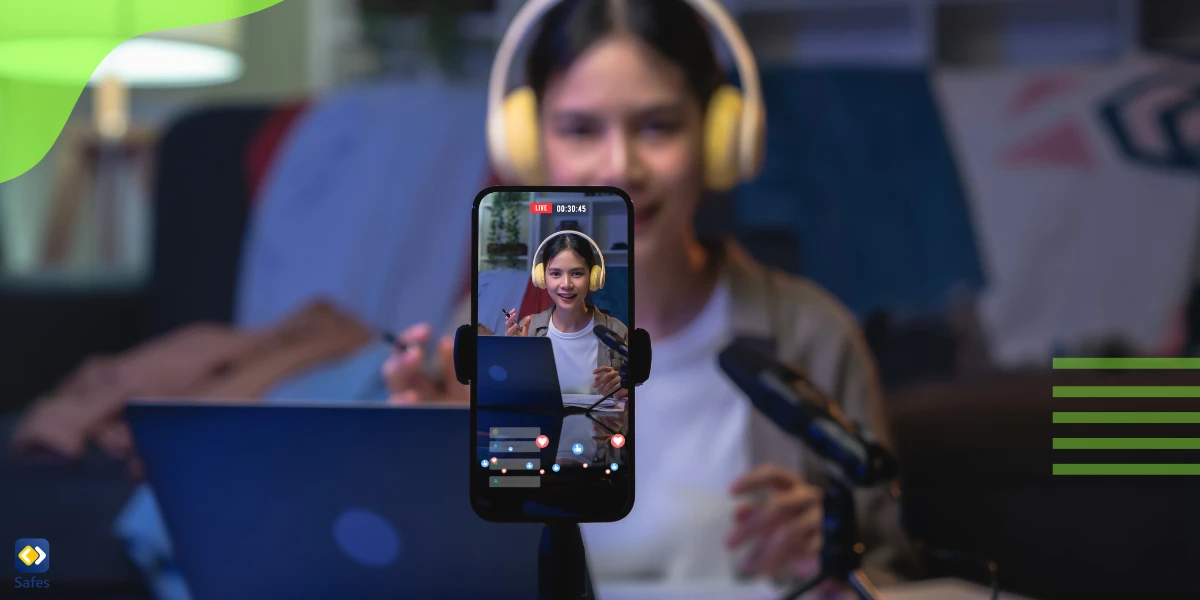 How Can Parental Controls Help? 
Parental controls can help you restrict your child's access to the Kick streaming platform. Kick also has an app for iOS and Android devices. One way to accomplish this is to use parental controls. You can use the default parental controls on your child's device such as Windows parental controls on Windows-operated systems.
A better option is to use a third-party parental control app like Safes. Safes is available for download on iOS and Android. With Safes, you can:
Block specific URLs
Block specific keywords from being searched
Limit screen time for individual apps
Set a schedule for app usage
Conclusion
The Kick streaming platform is an extremely dangerous one. The platform might contain content that is harmless, but it also contains tons of toxic live streams. Though Kick has some community guidelines, the platform is far from acceptable for people under 18 years of age. Overall, do not let your children access the content of this live-streaming platform. The Kick streaming platform is not safe.
Frequently Asked Questions
We've gathered a compilation of queries and responses to shed more light on the topic we explored. Should you find yourself with additional inquiries, do reach out to us without any reservations. It's always a pleasure to assist you!
Does Kick Allow Nudity?
No. Kick's community guidelines specifically don't allow nudity. But the platform's erotic livestreams including categories such as ASMR are too erotic to be viewed by children. In fact, most people would regard it as porn, even thinking that porn is allowed on Kick though it's not. The content is sometimes just too dirty with too many sexual innuendos.
Does Kick Allow NSFW?
No. Not technically, at least. NSFW stands for Not Safe For Work, which is usually a term used for media content that includes pornography. Though many of the live streams on the Kick streaming platform are not safe to watch at work, in principle, Kick doesn't allow NSFW content.