The constant push to keep up with the current trends and acquire more goods has developed a materialistic culture that has infiltrated today's society. This trend has serious consequences for children's well-being, and parental supervision is critical in developing children's attitudes toward materialism.
Materialistic conduct has been far more widespread among children in recent years. Media bombards children with commercials for toys, gadgets, and other products that promise to make them happy. As a result, they get obsessed with collecting material stuff to keep up with their friends. In this blog, we're going to help you recognize a materialistic person and inform you about materialism in society.
Recognizing Materialistic Tendencies
If you want to know how to deal with a materialistic person, first it's crucial to recognize materialistic people. It's important to identify materialistic tendencies. Signs of a materialistic person can be:
Possession-driven: This refers to the urge to collect and possess material objects, typically prioritizing quantity and brand names over actual value or need.
Status-seeking: The pursuit of material possessions to achieve social recognition and raise social status.
Greedy: The tendency to swiftly adjust to new things and experiences, resulting in an insatiable want for more to retain the same degree of satisfaction.
Jealous and comparative: Constantly comparing oneself to others based on material goods can lead to envy and dissatisfaction if one sees others having more or better possessions.
Excessively stressed: They focus on a product's brand or label, associating it with superior quality, status, or social acceptance.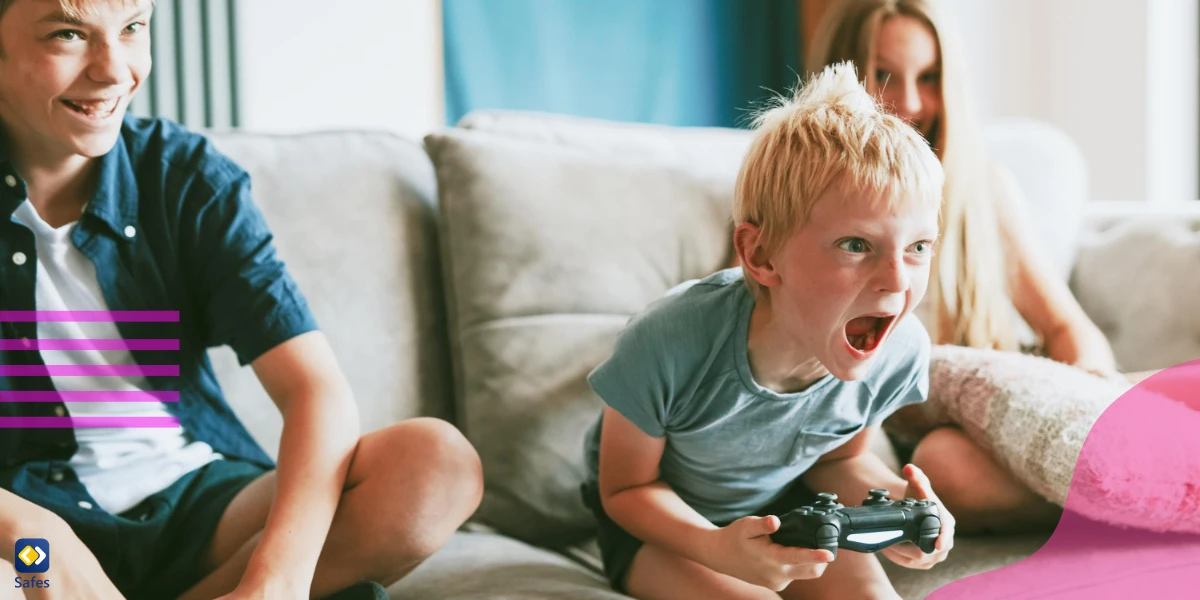 The Impact of Materialism on Children
Now that we are aware of the characteristics of a materialistic person, let's see how it impacts children. Research has shown an increase in materialism results in a decrease in self-esteem, which is one of the reasons why materialism is bad. Other signs that it is bad to be materialistic:
Increased desire for material possessions: Materialistic tendencies can lead children to develop a strong desire for material goods. They may constantly seek new toys, gadgets, or trendy items, believing that these possessions will bring them happiness and popularity.
Decreased satisfaction and happiness: Paradoxically, research suggests that children who are highly materialistic often experience lower levels of satisfaction and happiness. This could be due to a persistent focus on what they don't have or unhappiness with the chase of material items.
Reduced appreciation for non-materialistic values: Materialism can overshadow the importance of non-materialistic values. Children may prioritize possessions over meaningful connections and experiences, which can hinder their social and emotional development.
Financial irresponsibility: Materialistic children may struggle with financial management skills. They may have difficulty distinguishing between wants and needs, leading to impulsive spending habits and financial irresponsibility later in life.
Negative self-image and low self-esteem: Materialistic children often tie their self-worth to the possessions they have or don't have. This can create feelings of inadequacy, low self-esteem, and an unhealthy reliance on external validation based on material wealth.
Increased peer pressure and social comparison: Materialistic children may face greater peer pressure to conform to societal norms and acquire specific products or brands. Social comparisons based on possessions can also lead to feelings of envy, jealousy, and a negative impact on their self-image.
Diminished empathy and prosocial behavior: Materialism can undermine the development of empathy and prosocial behavior in children. Their focus on personal gain and possessions may overshadow their ability to consider the needs and feelings of others, reducing their inclination to engage in acts of kindness or generosity.
It's important for parents and caregivers to encourage balanced values, foster gratitude, and promote experiences over material possessions. By emphasizing intrinsic values, empathy, and personal growth, parents can help children develop a healthier and more fulfilling perspective on life.
Shifting the Focus: Cultivating Values
Here are some practical tips and strategies for parents to encourage their children to prioritize experiences, relationships, and personal growth over material possessions:
Be a role model: Children learn by observing their parents' behaviors and attitudes. Model the values you want to instill in your children by prioritizing experiences, relationships, and personal growth over material possessions in your own life.
Foster gratitude and mindfulness: Teach children to appreciate what they have by regularly expressing gratitude as a family. Encourage them to focus on the positive aspects of their lives and acknowledge the value of non-material things like relationships, health, and opportunities.
Emphasize experiences: Instead of placing excessive emphasis on material gifts, prioritize experiences as special occasions or rewards. Plan family outings, trips, or activities that create lasting memories and promote quality time together.
Teach financial literacy: Educate children about money management, budgeting, and the importance of saving. Help them understand the value of money and the difference between needs and wants. There are many resources on financial literacy and budgeting to help you educate your children to become financially responsible.
Promote giving and volunteering: Engage your children in acts of kindness and giving. Encourage them to donate toys, clothes, or other items they no longer need. Involve them in community service or volunteering activities to help them understand the importance of empathy, compassion, and the joy of helping others.
By implementing these strategies and maintaining open lines of communication with your children, you can help them develop a balanced perspective on material possessions and prioritize experiences, relationships, and personal growth for a more fulfilling life.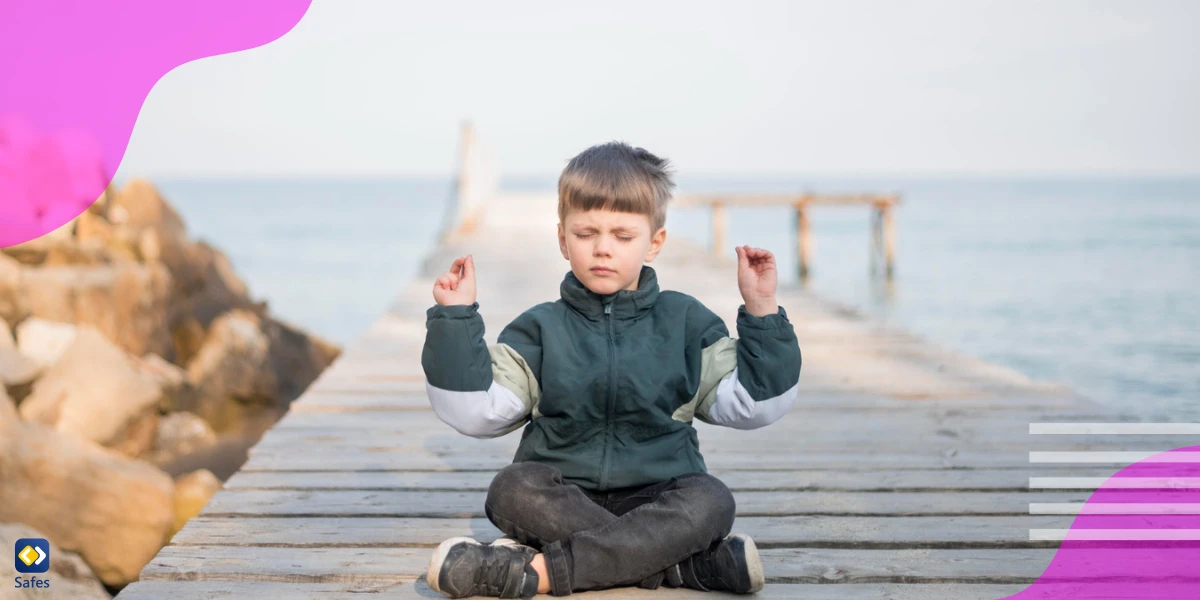 Media and Materialism
To learn more on why people are materialistic, the Indian Institute of Technology has shown that an increase in exposure to media leads to materialism in children. To prevent your child from becoming a materialistic person, limit their media and advertising use. Reduce exposure to advertising and media that promote materialism. Discuss with your children how advertisements can create false desires and highlight the importance of critical thinking in evaluating the true value of products.
One way to reduce media consumption is through parental controls. A possible third-party parental control is Safes. With features to set rules for apps and filter web content or specific keywords, you can limit their access to inappropriate data and even monitor their internet consumption. You can download Safes for Android, iOS, Windows, and MacOS.
Alternative Sources of Fulfilment
Engaging in various activities and experiences can provide fulfillment and joy beyond material possessions. Let's look at some examples:
Hobbies and creative pursuits: Encourage your children to explore different hobbies and creative outlets such as playing a musical instrument, cooking, or crafting. Engaging in these activities allows them to express themselves, develop new skills, and experience a sense of accomplishment and personal growth.
Outdoor adventures: Encourage outdoor activities like hiking, biking, or exploring nature; spending time outdoors fosters wonder, provides chances for physical activity, and teaches children about the natural world's beauty.
Volunteer and community service: Engage your children in volunteer work and community service activities. Giving back instills empathy, gratitude, and a sense of purpose beyond material possessions.
Building meaningful relationships: Encourage your children to develop and nurture meaningful relationships. Emphasize the value of spending quality time with loved ones, engaging in open and supportive communication, and cultivating connections that bring joy, support, and personal fulfillment.
Travel and cultural exchange: Travel and cultural exchange programs can expose your children to new cultures, traditions, and viewpoints. Visiting new places and meeting individuals from diverse backgrounds broadens their horizons, improves their understanding of the world, and promotes personal development.
Engaging in these activities provides fulfillment and joy by focusing on personal growth, creativity, and connection with others. By encouraging your children to participate in such experiences, you help them develop a well-rounded perspective that goes beyond the pursuit of material possessions.
Parental Role Modelling
Parenting can have a considerable impact on children's attitudes toward materialism. Parents may teach a feeling of appreciation for things that are genuinely important, such as relationships, experiences, and personal growth, by cultivating values such as thankfulness, generosity, and kindness. Parents should teach their children the value of money, including how to save, budget, and keep track of their spending. It's also critical for parents to set a positive example by avoiding materialistic impulses themselves. Children learn behavior by seeing those around them, and parents who prioritize financial items over other things might perpetuate the materialism cycle in their children.
Conclusion
To instill a meaningful perspective in children, they must be actively guided away from materialism. Parents can help their children live more balanced and meaningful lives by valuing experiences, relationships, personal growth, and values. Long-term benefits include increased enjoyment, healthier relationships, personal development, and a greater understanding of what matters beyond financial items.