Artificial Intelligence (AI) is a rapidly growing technology that has become increasingly important in our lives. There are many different ways that AI can be used, from voice recognition to self-driving cars. With this rapid growth, there is an ever-increasing interest in how AI could impact the future of our teenagers. AI has the potential to bring about a new era of opportunities for our youth, but there are also potential threats that come along with it. This article will explore the potential benefits and risks of AI technology as they relate to our teenage population so that parents and educators can make informed decisions about how to best prepare their teens for the future. 
Definition of AI Technology
The first step towards understanding the potential impacts of AI is to understand the technology itself. Artificial intelligence is a technology that allows computer systems to "think" and solve problems in the same way that humans do. It is programmed to do actions like playing a video game or driving a car, using a set of instructions called a "code" similar to the "code" inside human brains. AI uses machine learning to learn and improve over time by taking in data, making predictions, and adjusting its code if necessary. 
Implementing AI technology can have positive and negative effects on various aspects of teenagers' life, including education and work. Let's discuss them in the following.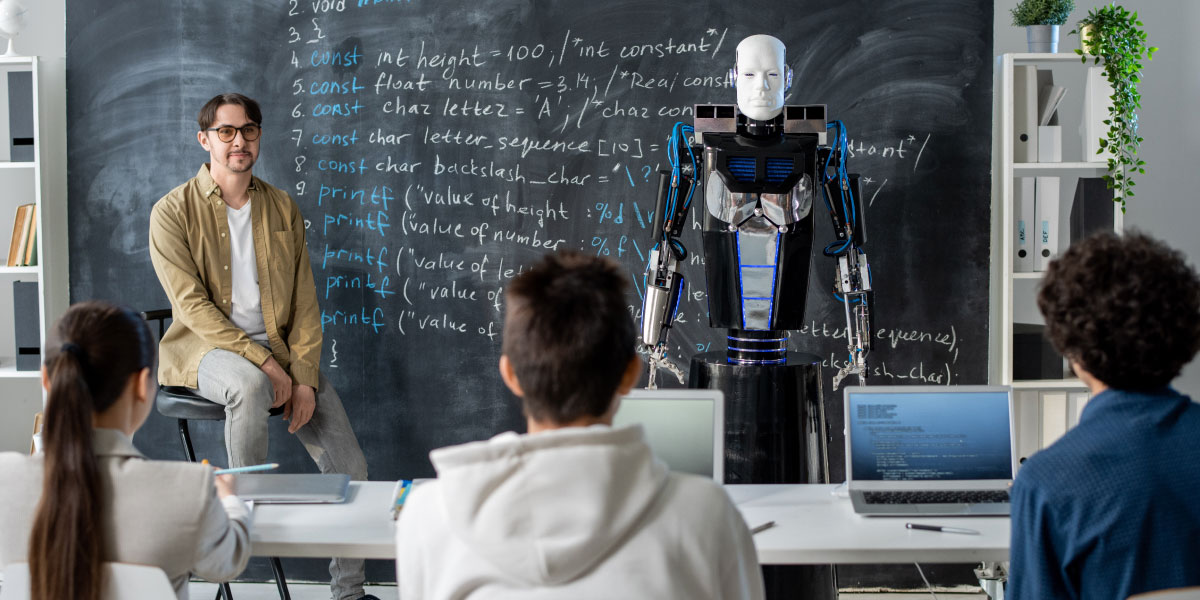 Impact of AI Technology on Students' Academic Performance
One of the most significant impacts of AI technology on teenagers is its potential to improve their academic performance. AI can provide personalized learning and create tailored study plans based on each student's needs. It can also be used to create interactive textbooks that allow students to visualize concepts and learn at their own pace. However, in the meantime, it poses some risks too. 
Advantage: Better Education
AI technology is already being used in classrooms, giving educators access to powerful data and tools to understand their students better and improve their teaching methods. AI-enabled education has the potential to enhance the learning process for all students, particularly those with special needs or who find learning challenging. 
As artificial intelligence continues to evolve as a technology, it may even become possible to replicate one-on-one tutoring experiences more cost-effectively. 
Disadvantage: Threat to Ethics and Values
As AI continues to grow, it will become increasingly important for society to discuss and decide how we want to design and use this technology. Unfortunately, AI could be abused for unethical purposes. For example, AI has been reported to be used by some high school and college students to cheat on their exams or projects. 
However, not all arguments against students using AI are valid. Although some may argue that using AI for studying may make students impassive and lose research and writing skills, studies show otherwise. In fact, a study published by The Future of Education International Conference reveals AI "helps students improve their writing skills without having to be dependent on a high level of mentoring by their professors."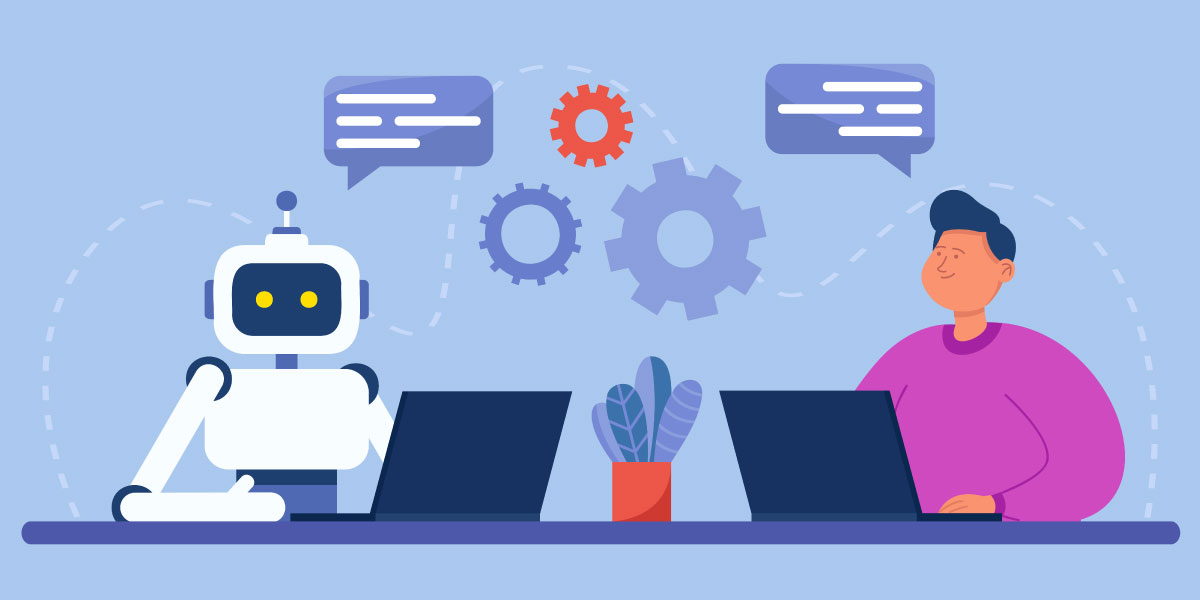 Impact of AI Technology on the Job Market
Another significant impact of AI technology on teenagers' future is that it will likely change how we work. As AI technology becomes more sophisticated and widely used, more and more people will rely on it for everyday tasks, including the work of their daily job. AI can do repetitive, menial tasks more efficiently and effectively than humans, leading to more efficient businesses and reduced costs. This could lead to more people working remotely and could open up new opportunities for entrepreneurs. However, it also eliminates some less skill-demanding jobs. 
Advantage: More Equal Job Opportunities
AI has the potential to level the playing field for people who are traditionally underserved by the job market, including teens and youth who may not have a traditional academic profile. 
Disadvantage: Threat to Jobs
AI may eliminate jobs like call centre operators and data analysts and replace them with auto-generated and automated responses. This could hurt the teenage and youth employment rate, which is already declining. 
This may sound disheartening, but it's not unmanageable. Governments can offer retraining opportunities to those whose jobs have been replaced by technology. Meanwhile, we can teach teenagers the skills they need to find employment. 
Conclusion 
As a technology, artificial intelligence has the potential to bring about a lot of positive changes in our society, particularly for teens. We are already seeing AI coming into practice in classrooms and the job market. However, as with any new technology, there is always a chance that it will be used in a way that is not entirely beneficial. 
As someone mentions AI technology, many people may think of dystopia in Sci-Fi movies like Spielberg's A.I. Artificial Intelligence. But it doesn't need to be like that when you think of AI as a tool to facilitate and elevate human life. We must have open discussions about AI and prepare ourselves for a future when AI prevails. This way, we can make sure this technology is being used in the most effective way possible.