You've probably heard about this shiny gadget from Apple called AirTags. These tiny, coin-sized devices help you find lost items like keys, wallets, and even your kid's favorite stuffed animal. But, some parents are taking it a step further, using an AirTag for kids as a child tracking device! But should we hop onto this tech train without a second thought? No, let's explore the ins and outs of AirTags and see if they're a safe way to keep tabs on our little ones. We'll discuss their pros and cons and suggest alternatives to you.
Introduction to Apple AirTags
If you have never had one of them, you might be wondering, "how does Apple AirTag work?" Let's give you a rough idea with the help of the world of movies. You know how in those spy movies, the protagonist sticks a tiny device on the bad guy's car and tracks it halfway across the world? AirTags are sort of like that, except they're not just for spies anymore.
Imagine a coin-sized gadget you can attach to almost anything: keys, wallet, or even your kid's backpack. That's an AirTag. The magic begins when you misplace the tagged item. Just pull up the Find My app on your iPhone, and it'll guide you to your lost item like a mini GPS.
AirTags come with this fantastic thing called Precision Finding. It uses augmented reality to guide you to your item. It's like a game of hot and cold but way more high-tech!
But what if you've left your tagged keys at a café miles away? Nothing to worry about; the AirTag sends out a secure Bluetooth signal that can be detected by nearby devices in the Find My network. These devices send the location of your AirTag to iCloud. Then you can see it on a map. All this happens anonymously and is encrypted to protect your privacy.
In a nutshell, AirTags is a nifty gadget to help you keep tabs on your stuff. Plus, with a battery life of over a year and water resistance, these little trackers are both durable and handy. But remember, with great power comes great responsibility. Use them wisely, and not for tracking your ex's movements. That's just creepy.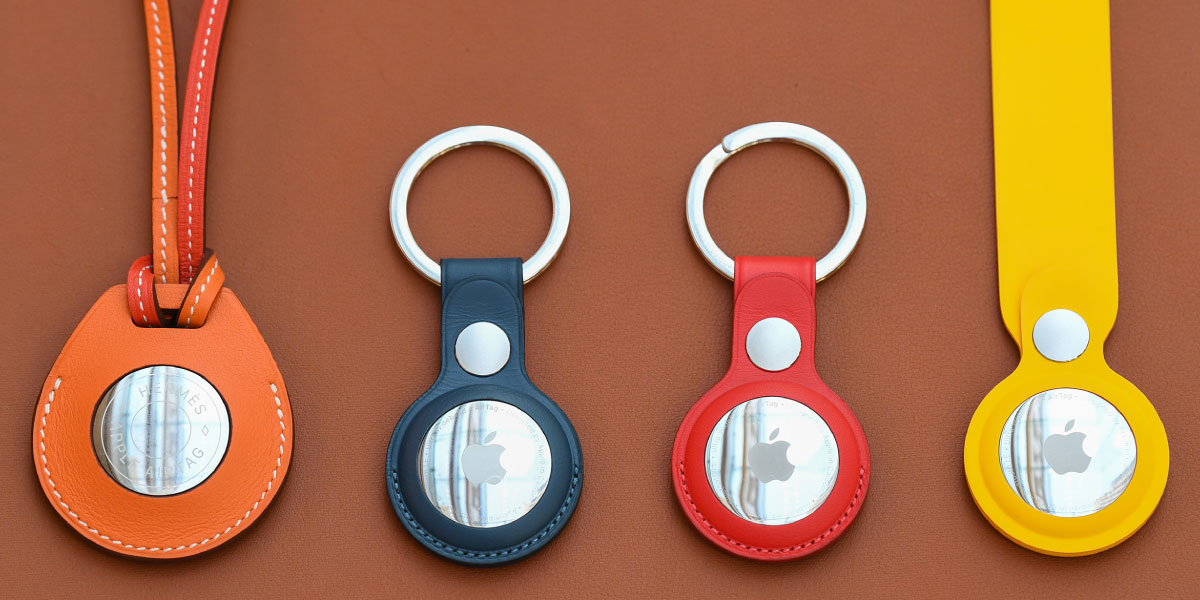 Benefits of Using Apple AirTags for Child Tracking
Now that you know you can use Apple AirTags to track people, is your mind wandering down the path of, "Can I use AirTag to track my child?" Well, while AirTags aren't precisely designed for that purpose, there are some exciting benefits to doing so.
First off, for all worried parents out there, AirTags could offer a bit of extra peace of mind. You're not becoming a spy, just using tech to ensure your little ones are safe. It's a modern take on the classic "I just want to know you got home safe" text.
Then there's the AirTag location history feature. You could keep tabs on your child's whereabouts, just in case they're prone to misplacing themselves on the way home from school.
Best of all, you can use geofencing and receive notifications! Your phone buzzes when your child enters or leaves a certain area, like school or home. A virtual safety net, if you will.
And lastly, these little gadgets can be integrated with parental control apps for a more comprehensive monitoring solution. It's tech, and parenting go hand in hand. Although, some parental control apps like Safes have built-in child-tracking features (more information later in this blog). But remember, open communication is vital here. Make sure your child understands why you're considering this, and discuss it with them. It's all about safety, never about spying!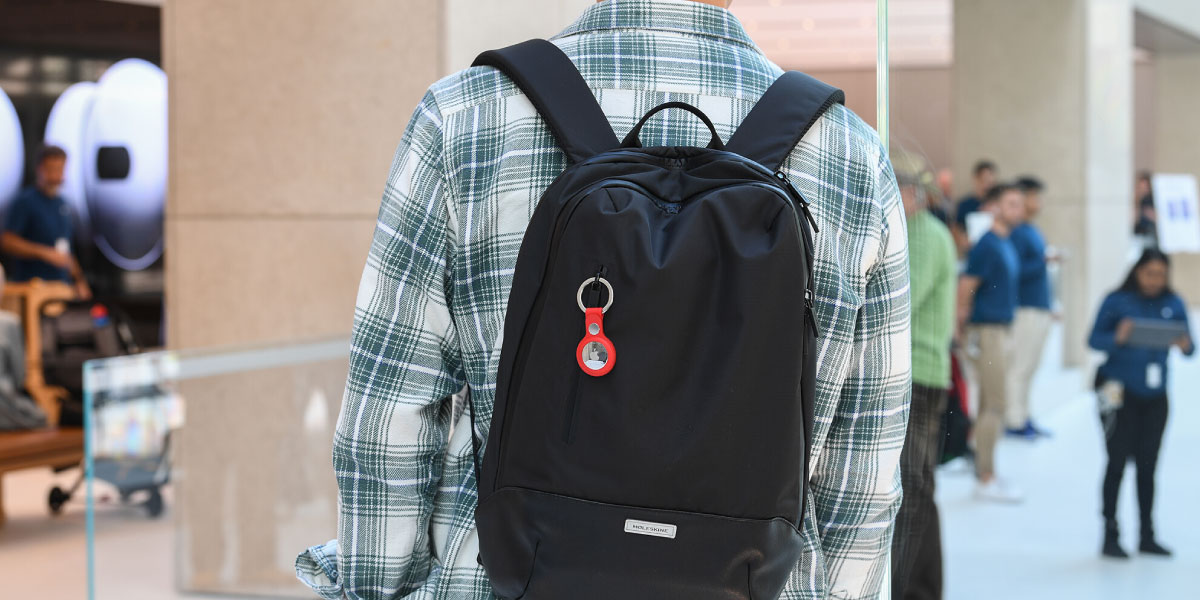 Potential Risks and Limitations of AirTags
The whole "hide AirTag on your child" idea sounds like a stellar one for keeping your kid safe. Still, there are some important considerations, potential risks, and limitations we need to chew over.
Privacy: Tracking devices like the AirTag can raise some thorny questions about our kids' privacy and what the implications of that might be. Parents' and Children's Privacy Management about Sensitive Topics, published in the Journal of Family Issues, highlights the importance of open communication with children about sensitive issues such as their privacy and safety. So, you should have your child's consent and communicate with them openly before using an AirTag. You wouldn't just wake up one day and decide to put a tracker on your child without talking to them about it first, would you? Your child needs to understand why you're considering an AirTag for their safety.
Lack of versatility: Apple AirTags are designed to pair with Apple iPhones or other Apple devices. So, if you're not an Apple fan, then using an AirTag to track your child is out of the question. Although, you can use tracking devices made by other companies, such as Samsung Galaxy SmartTag or Xiaomi Ranres, that pair with Android devices.
Possibility of getting lost: A tracking device getting lost is ironic. But what we mean by that is Apple AirTags are tiny devices, so it's only natural for kids to accidentally drop them.
Prone to mischief: Not trying to say every child might do such a thing, but some of them can cheat by leaving the AirTag _say at school_ while they're somewhere else they shouldn't be.
Embarrassment and bullying: You know how kids want to grow up faster than they should. For them, an AirTag dangling from their backpack can be a sign of being a small child pampered by their parents. This is especially the case with older children.
Best Practices for Using Apple AirTags on Children
Having talked about the benefits, risks, and limitations of AirTags, we want to see how to make Apple AirTags work for tracking your kid safely and securely. We've some tips and strategies for you to use these tech wonders on your little one.
Setting up AirTags Properly and Securely: Make sure you secure the AirTag to your child's belongings, not on the child directly. And yes, keep your device updated for the best tracking experience.
Educating Children about the Purpose and Functionality of AirTags: Have a little tech talk with your child. Explain what AirTags are and how they work. Make them understand it's not a toy but a tool for their safety.
Respecting Privacy Boundaries and Discussing Tracking Expectations: This might be tricky but utterly essential. Let your child know why you're using the AirTag, not to snoop, but to ensure they're safe.
Ensuring the Child's Comfort and Well-being: Lastly, but most importantly, always put your child's comfort first. If they're uncomfortable with the tracking device, it's time to reconsider. There are alternatives you can try, which we will discuss next.
Alternatives to Apple AirTags for Child Tracking
If you're concerned about the potential risks of Apple AirTag for kids and its limitations we talked about earlier, there are alternatives that you can try: parental control apps—trusty apps that give you a bit of a hiatus when keeping an eye on your kid.
Speaking of parental control apps, allow us to introduce you to Safes. It's one of the best and most comprehensive parental control apps out there! And the cherry on top? It plays well with all the major platforms—iOS, Android, Windows, and Mac. So, it doesn't matter if you or your child uses a device with either one of those operating systems; you don't need to install more than one app.
With Safes, you're not just tracking your child's location but also monitoring and controlling their digital footprint. That's a level-up, isn't it? Plus, there's no worry about anti-stalking features or fear of kidnappers detecting and disabling the tracker, like with AirTags.
Safes does seem like a pretty good alternative, doesn't it? So, to learn how to put parental controls on different devices using Safes, follow the links below:
AirTag for Kids Tracking: Final Words
We all agree Apple AirTag is a practical gadget that can help keep tabs on your kid and offers you peace of mind. But remember, there are some serious considerations, from privacy to potential misuse, that we can't just brush under the carpet. And it's crucial to educate your little one about the whole deal. AirTags have some limitations that might make you think of alternatives. If you're still on the fence, there are always Safes or other parental control apps to try. So, there you have it—AirTag for kids. It's a choice, not a one-size-fits-all solution.