As technology advances, the means for entertainment and fun take new forms. Online gaming has been experiencing a rise in popularity among children and adolescents in recent years. A lot of them spend hours on their computers or gaming consoles playing eagerly with their friends. But is this strong zeal for playing online healthy for our children? Will there be any online gaming effects on their real-life interactions? In this blog post, we'll try to guide parents in the world of online gaming and study its effects on their social behaviors.
Online Gaming and Social Interaction
Online gaming platforms are diverse. From Steam to Roblox, these platforms offer a wide variety of multiplayer games in which children can collaborate or compete with each other to complete the game. Furthermore, players usually can socialize with each other through in-game chat or voice communication. 
As you can see, human communication is not reduced to zero in online gaming. As children play, they can communicate with their friends or even connect with new people around the globe. Online gaming can be a common interest that builds and strengthens many friendships. An interesting article published in the Computers in Human Behavior journal indicates that playing online games can help build strong social ties if the relationship extends beyond gaming to both online and offline activities. Additionally, when children team up and move towards a common goal, it can strengthen teamwork, collaboration, and leadership skills. These virtual environments can also be considered a creative outlet for children as they navigate through the game on their own terms.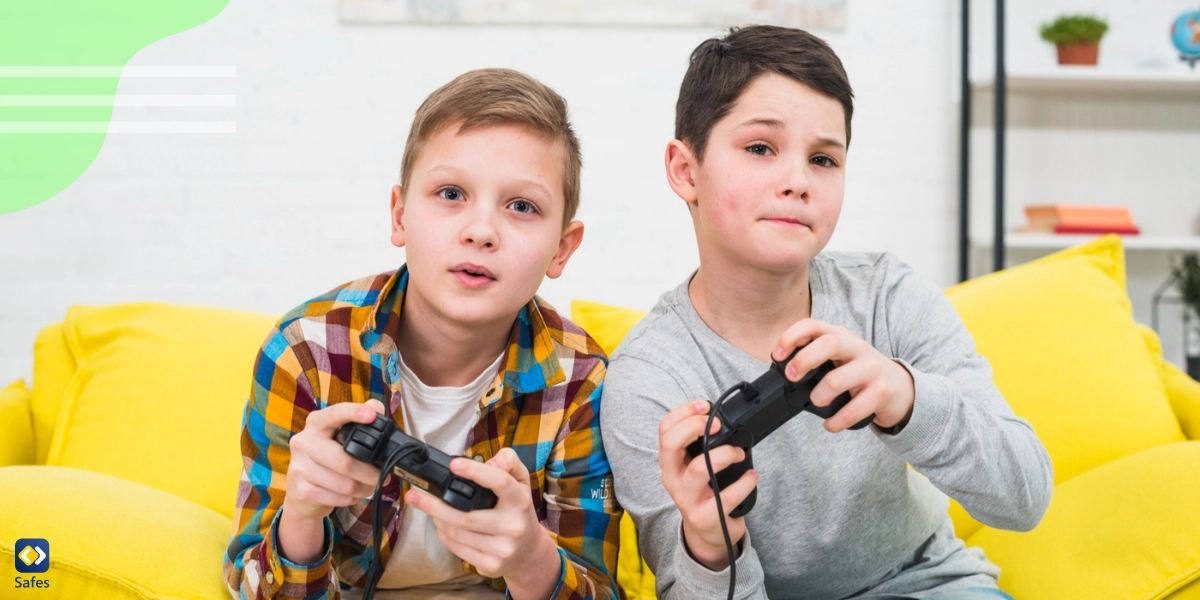 Negative Effects of Video Games on Real-Life Interactions
Even though online gaming can have positive effects on children's social skills, it also comes with its own set of drawbacks. Here are some of the negative effects of online games on students and children, in general. 
Excessive Gaming and Isolation
One of the negative effects of online games on students is excessive gaming. Online games are designed in a way to draw engagement. Children who play online have the tendency to spend long hours staring at a screen. This can cause screen addiction, which is a common problem among youth. When children spend hours playing with virtual friends, real-life interactions lose their meaning. They could even miss out on opportunities to develop their social skills. Ultimately, all of this can lead to social withdrawal, isolation, and strain on relationships with family members and friends. Withdrawal symptoms in children include reluctance to be in social situations, social anxiety, and ending previously strong friendships.

According to the World Health Organization, screen addiction can have adverse effects on children. These children will have to endure short- or long-term problems caused by gaming addiction, including poor sleep quality, decreased focus, and mood change.
Communication challenges
Aside from getting addicted to video games, children can also develop communication problems if they play online too much. An in-person interaction is different from a virtual one. When people interact face to face, they see each other's facial expressions and hear each other's tone. In a virtual interaction, there are no such things, or at least, they don't have the same quality. A major part of a well-understood human interaction relies on interpreting these nonverbal cues, an ability that can't be achieved through online gaming. Plus, children who play video games are usually so focused on winning that they can't genuinely interact with other players.

Desensitization to Aggression
Young people absolutely love violent video games! These games are intriguing and keep children on the hook. They get so invested in the story that sometimes the line between reality and fantasy fades for them. However, this can have a negative impact on children. The gory scenes from these games can cause desensitization to aggression: Studies show that both online and offline violent video games are proven to increase aggression compared to neutral video games.  The signs and symptoms of desensitization to violence often manifest in children's behavior and mood.

Cognitive and Emotional Impacts
Online gaming effects can also be cognitive and emotional. Working alone or with a team to solve puzzles and challenges can nurture problem-solving skills. Plus, moving around a map to find events and objects can raise spatial awareness. On the other hand, children might experience detachment from real-life emotions. They might instead get too emotionally invested in online avatars, which can hurt their feelings in case the character perishes.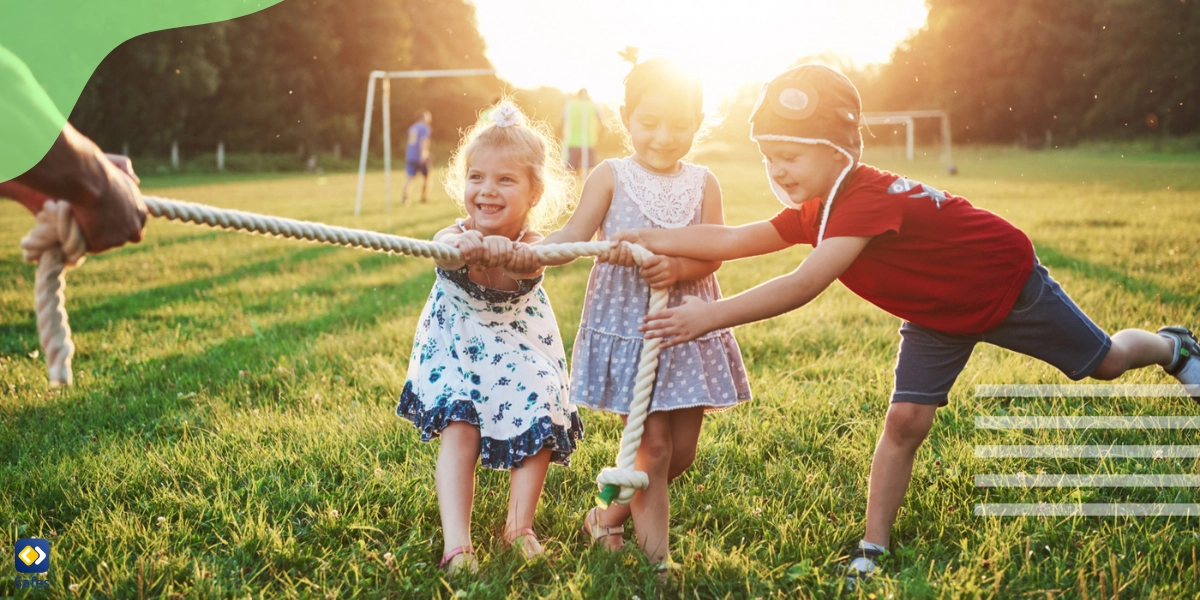 Balancing Online Gaming and Real-Life Interaction
To ensure that children's online gaming experience is positive and healthy, parents should balance online gaming and real-life interactions. Encouraging screen-free activities and setting screen time limits can help children maintain communications in real life. If you want to set limits to your child's digital device usage, especially their online games, you can use Safes parental control app. With Safes, you can easily decide the amount of time they can play and when they should stop. Safes can also help you monitor all their gaming activities and filter inappropriate content to make sure that they're safe. Install Safes on iOS, Android, Windows, and more to create a safe online experience for your child.   
Strategies for Healthy Integration
It can be hard to undo the effects of online gaming addiction. To help your child integrate healthy gaming habits, teach them online etiquette and respectful behavior. Furthermore, encourage them to engage in offline activities with their friends instead of playing online so that they can understand the value of in-person interactions. This strikes a balance between the amount of time spent on gaming and that spent on more beneficial activities. Encouraging a diverse range of activities, both online and offline, contributes to a well-rounded lifestyle that prioritizes genuine connections, mental well-being, and physical health. 
Conclusion
In the ever-evolving landscape of online gaming, its effects on children's real-life interactions are complex and multifaceted. While online gaming undoubtedly offers opportunities for skill development, global friendships, and creative expression, it also carries the potential to isolate, desensitize, and detach. Managing the effects of online gaming addiction should be a priority for parents today. Striking a balance between virtual engagement and real-world interactions is paramount, requiring a holistic approach that involves setting boundaries, nurturing offline hobbies, and guiding children toward healthy digital behavior. As the world of online gaming continues to evolve, it's essential to remain vigilant of the symptoms of video game addiction, adapting strategies to ensure that these digital experiences enrich rather than hinder children's social lives.