As your little ones grow up, it's important to start thinking about their educational journey. Kindergarten is a big step, and it's crucial to prepare your child for a smooth transition. The good news is that there are many ways to do this, including using a preschool readiness checklist. In this blog post, we'll explore the benefits of using a readiness checklist and provide some tips for preparing your little learner for their first day of kindergarten.
Understanding Kindergarten Readiness
To prepare your little one for kindergarten, you should teach them a few key skills and concepts that they should have under their belt. These basic skills include things like recognizing colors, shapes, letters, and numbers, as well as being able to follow basic instructions and routines.
But readiness for kindergarten goes beyond just academic skills. It also involves the cognitive, social, emotional, and physical aspects of your child's development. For example, they should be able to think critically, problem-solve, and communicate effectively with their peers and teachers. They should also be able to regulate their emotions and behaviors, show empathy and respect for others, and have the physical stamina and coordination to participate in classroom activities.
As you can see, kindergarten readiness is a multifaceted concept that requires a holistic approach. In the rest of this blog post, we'll dive deeper into each of these areas and provide tips and a preschool readiness checklist to help you prepare your little one for their big transition to kindergarten.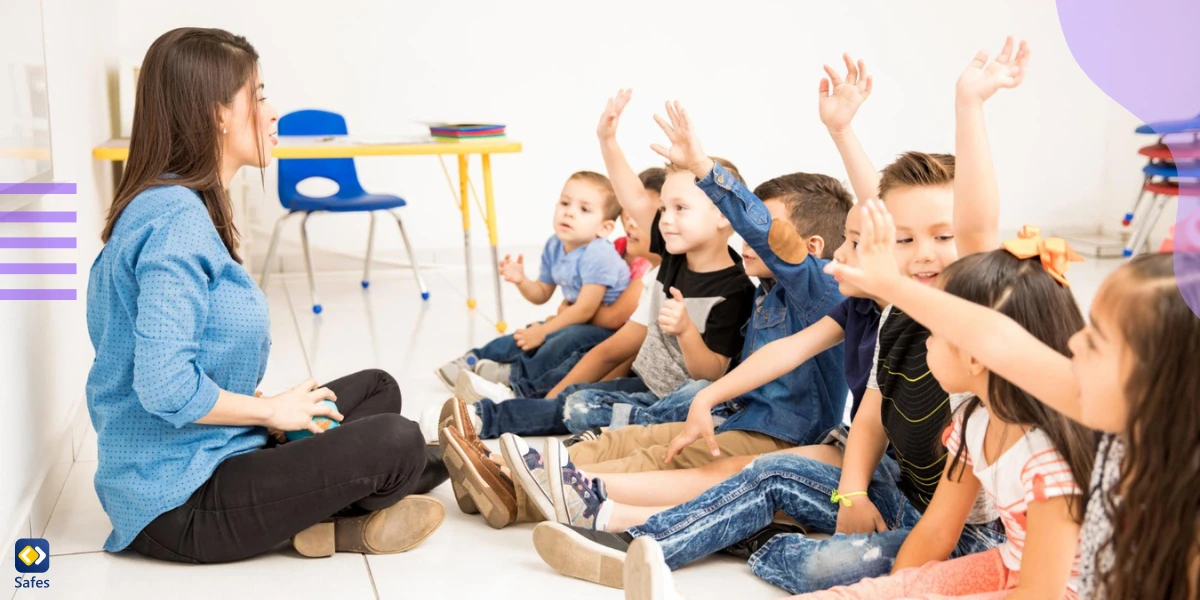 Kindergarten Readiness Checklist
Here is a comprehensive checklist of kindergarten readiness activities to assess and develop your kid's readiness:
Language and Literacy: read books together, practice rhyming words, identify letters and their sounds, practice writing letters and names, and encourage storytelling and imaginative play.
Math: practice counting, identifying numbers, and basic addition and subtraction, sort objects by size and color, and encourage problem-solving and critical thinking.
Social Skills: encourage sharing, taking turns, making friends, and expressing feelings and emotions in healthy ways.
Fine Motor Skills: practice cutting with scissors, drawing and coloring, manipulating small objects, and building with blocks or Legos.
Physical Skills: encourage outdoor play, gross motor movements, and physical activity to develop coordination and strength.
These kindergarten prep activities are essential to help your child succeed in kindergarten. By preparing your child for kindergarten with these activities, you are helping them build a strong foundation for their future academic and social success. Use this checklist to assess your child's readiness and work on any areas that may need improvement.
Kindergarten Readiness Activities at Home
Getting your child ready for kindergarten can be a fun and engaging process. Kindergarten prep at home can include a variety of activities that are both educational and entertaining. You can practice all of the activities we mentioned in the previous section with your child at home. But there's still more you can do.
To incorporate learning into daily routines, try asking your child questions during mealtime, encouraging them to help with chores like setting the table or sorting laundry, and singing songs or reciting rhymes while on walks or in the car. Playtime can also be a great opportunity to learn, whether it's through building with blocks, playing dress-up, or engaging in imaginative play. Remember, what's important is to make learning fun and engaging for your child!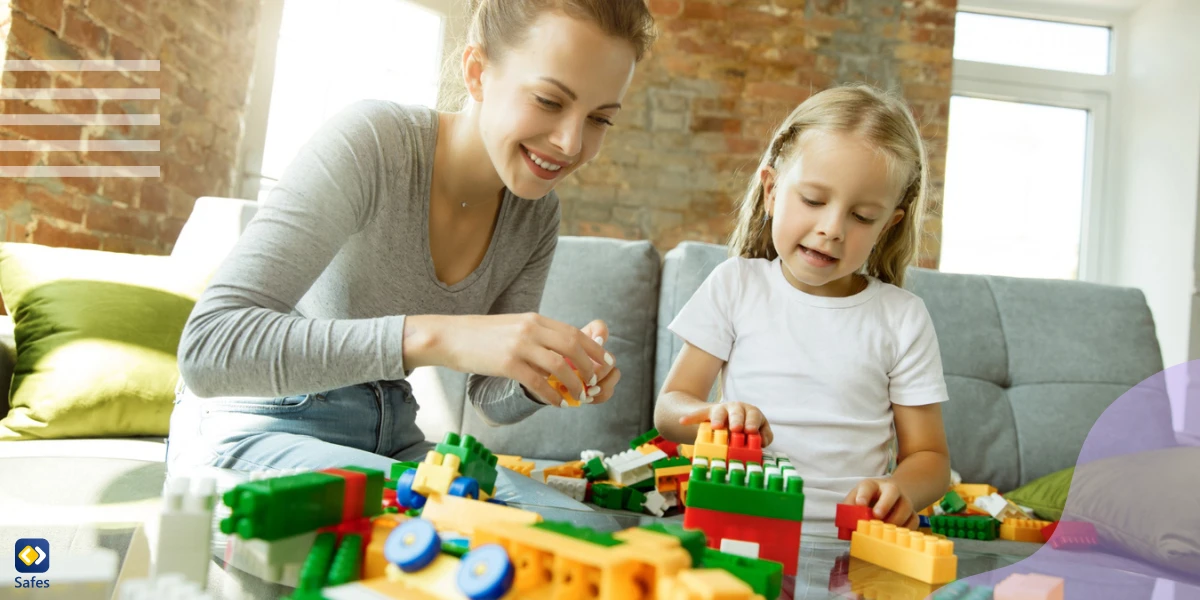 Additional Resources for Kindergarten Readiness
There are a ton of great resources out there to support kindergarten readiness. Here are a few that we recommend:
PBS Kids: PBS offers a wide range of educational games and activities for kids that focus on literacy, math, and more. It's a great resource for parents who want to make learning fun.
Starfall: Starfall is a website that offers interactive games and activities to help kids learn to read. The site is designed for children in pre-K through second grade and has a lot of great resources for parents.
Khan Academy Kids: This app offers a variety of educational activities for kids, including reading, math, and social-emotional learning. It's a great tool for you to help your kid develop a strong foundation in these areas.
Common Sense Media: This website offers reviews and recommendations for kids' apps, games, and books. It's a great resource if you want to make sure the content your kid is engaging with is age-appropriate and educational.
Parental Control Apps
Parental control apps can also contribute to your child's development. These apps allow you to set limits on screen time and monitor your child's online activity to protect them from the risks of the digital world. Based on research, parental involvement in choosing the content kids get to see online has a significant effect in reducing the risks that threaten kids in the digital world and improving their chances of success academically.
By monitoring and controlling your child's screen time, you can ensure they are not spending too much time on their devices and are engaging in other activities like reading, playing, and socializing. These apps block harmful and inappropriate apps, websites, and search keywords, protecting your kid from exposure to inappropriate content. This way, you can help your child develop healthy habits and stay safe in the digital world.
If you're interested in using a parental control app with these features, you may want to try Safes. It's compatible with all Android, iOS, Windows, and Mac devices. That means you can install it on your child's phone, tablet, or computer and protect your child everywhere with only one app remotely from your own phone or computer.
Wish to learn how to set parental controls on all devices using Safes? Follow these links below:
Preparing for a Smooth Transition to Kindergarten
Transitioning to kindergarten can be an exciting but daunting time for both parents and children. To help ease the transition, here are some tips and strategies that can help:
Build a positive mindset: Encourage your child to view kindergarten as an exciting opportunity to learn and make new friends. Get them excited about all the fun things they will do, such as playing games, painting, and singing songs.
Foster independence: Encourage your child to do things on their own, such as dressing themselves, tying their shoes, and packing their backpack. This will help build their confidence and prepare them for the independence they will need in kindergarten.
Manage separation anxiety: It's natural for children to feel anxious about being away from their parents for the first time. To help manage this, establish a goodbye routine, such as a special hug or kiss. Also, consider arranging playdates with other children who will be attending the same school.
To make sure you don't forget anything, here's a transition to kindergarten checklist:
Attend orientation and meet the teacher
Practice the route to school and visit the classroom
Buy school supplies and label them
Establish a routine for bedtime and morning
Practice independent skills like using the bathroom and washing hands
Schedule playdates with classmates
Talk positively about school and new experiences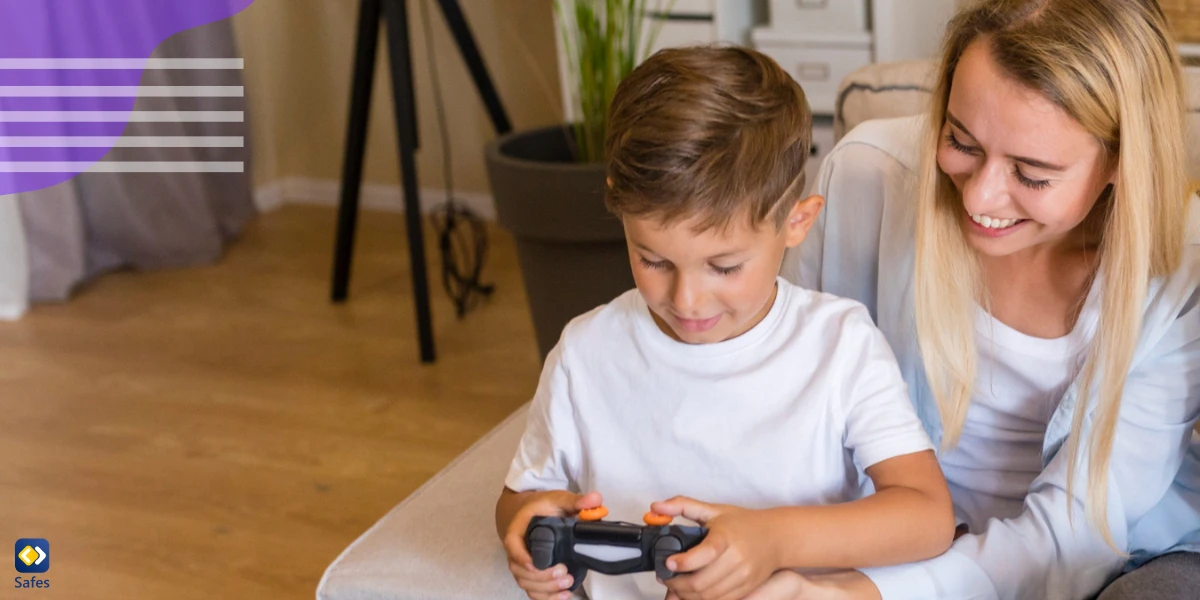 What to Expect in Kindergarten
Are you preparing your preschooler for kindergarten and wondering what a kindergartener should know? Here's what you need to know before kindergarten:
Kindergarten is an exciting time for young children, as they embark on their educational journey. The typical kindergarten curriculum includes learning the basics of math, reading, writing, science, and social studies. Children will learn essential skills such as letter recognition, counting, and basic problem-solving. They will also develop social skills such as sharing, taking turns, and working in groups.
The structure of a kindergarten day typically involves a mix of whole-group instruction, small-group work, and individual activities. Teachers will work on building a positive classroom culture and developing independence in their students. Expectations for behavior and following routines will be emphasized.
It's essential to know that children develop at their own pace, and kindergarten teachers are skilled in meeting each child's individual needs. However, some things to know before kindergarten include having a basic understanding of letters and numbers, being able to follow simple directions, and having some experience with social interactions with peers.
Kindergarten is an exciting time for children to learn and develop new skills. With a positive mindset and support from you and the teachers, your child can thrive in this new environment.
Preschool Readiness Checklist for Parents: Conclusion
In conclusion, transitioning to kindergarten can be both exciting and challenging for young children and their parents. But with the right mindset, strategies, and preparation, it can be a smooth and positive experience. As we've discussed, building a positive mindset, fostering independence, managing separation anxiety, and having a basic understanding of essential skills and concepts can greatly enhance preschool readiness. To help you ensure that your child is ready for kindergarten, we recommend using our preschool readiness checklist to assess their progress and identify areas that need improvement. By doing so, you can help your child thrive academically, socially, and emotionally in their kindergarten years and beyond.