We all know how challenging it can be to keep young children entertained and engaged in productive activities, especially when they're stuck at home (on holidays, for example). So, we've put together a list of things for kindergarteners to do at home that are not only fun and engaging but also educational and age-appropriate. These activities are fabulous for keeping your little one entertained and learning while also promoting their social, cognitive, and emotional development. So, let's dive in and explore some screen-free fun ideas for your kindergartener!
Indoor Activities for Kindergarteners
Young children are full of energy and curiosity, making it essential to provide them with engaging activities that stimulate their minds and encourage their creativity. Since children these days tend to stay inside most of the time, parents are constantly looking for indoor fun things to do at home with kindergarteners. So, here are some exciting indoor activities that will keep your little one entertained and help them develop important skills.
Arts and Crafts
Arts and crafts are a great way to promote creativity and imagination in young children. You can use basic supplies such as paper, glue, scissors, and paint to create simple yet engaging projects. Finger painting, collage making, and creating paper crafts are just some of the fun things to do at home with kindergarteners. Remember to encourage your child to explore their creativity and try new things.
Sensory Play
Sensory play is pretty awesome for little kindergarteners, as it helps them grow their thinking and movement skills. Get ready for some fun with sensory bins, play dough, and sensory bottles—activities you can enjoy together at home! Don't forget to mix it up with various textures, colors, and smells for an extra sensory adventure. Just make sure you're using safe materials and keeping a watchful eye on your kiddo while they explore.
Storytelling and Reading
Reading and storytelling are excellent ways to boost language development in young children. You can choose age-appropriate books and stories that capture your child's interest. Encourage your child to participate by asking questions and making connections to their own experiences. Engaging in interactive reading sessions with your child can also strengthen your bond and create lasting memories.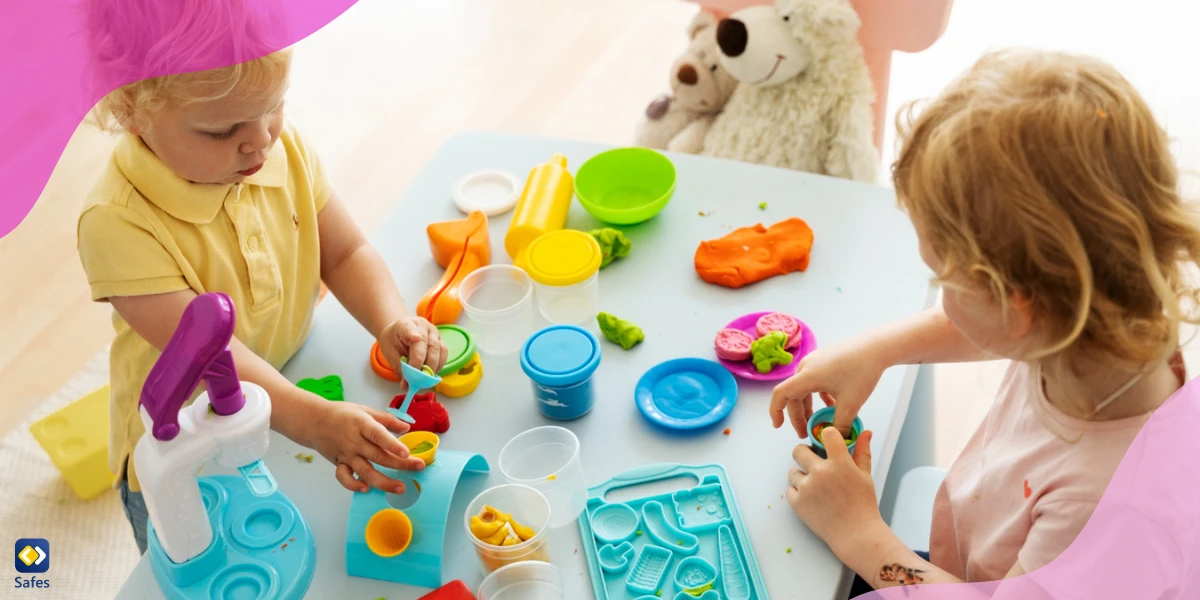 Outdoor Activities for Kindergarteners
Outdoor activities are a fantastic way for kindergarteners to stay active, explore nature, and learn new things. There are many different types of outdoor activities that can help children develop important skills while having fun, and here are some of them:
Nature Walks and Scavenger Hunts
Nature walks and scavenger hunts are fantastic ways to get outdoors with our little ones and explore the world around us. Not only do they provide a fun and engaging activity that people of all ages can enjoy, but they also encourage us to take a closer look at our natural surroundings and develop a deeper appreciation for the wonders of nature.
Scavenger hunts add an element of excitement and challenge to the mix. Whether you're searching for specific types of leaves, rocks, or critters, scavenger hunts offer a playful way to learn more about the environment and test your knowledge of the natural world.
It's important not to forget the educational aspect of these activities, either. As your kid explores and identifies various objects in nature, they'll be building up their knowledge of local flora and fauna and maybe even discovering new species they've never encountered before.
Physical Activities and Games
Physical activities and games are not only a fantastic way for kids to have a blast, but they also encourage a healthy lifestyle from a young age. By engaging in fun activities like bike riding or playing catch, kids are able to work on their coordination and balance while staying active. Also, setting up an obstacle course in the backyard can be a super exciting way for the whole family to bond and create lasting memories.
Gardening and Planting
Gardening and planting are also excellent outdoor activities for kindergarteners. They teach them about nature and the importance of taking care of living things. It can also teach kids the importance of taking responsibility from a young age. Creating a small garden or planting in pots can be a fun and easy project for kindergarteners. They can learn about different plants, how to care for them, and even get to eat the fruits and vegetables they grow!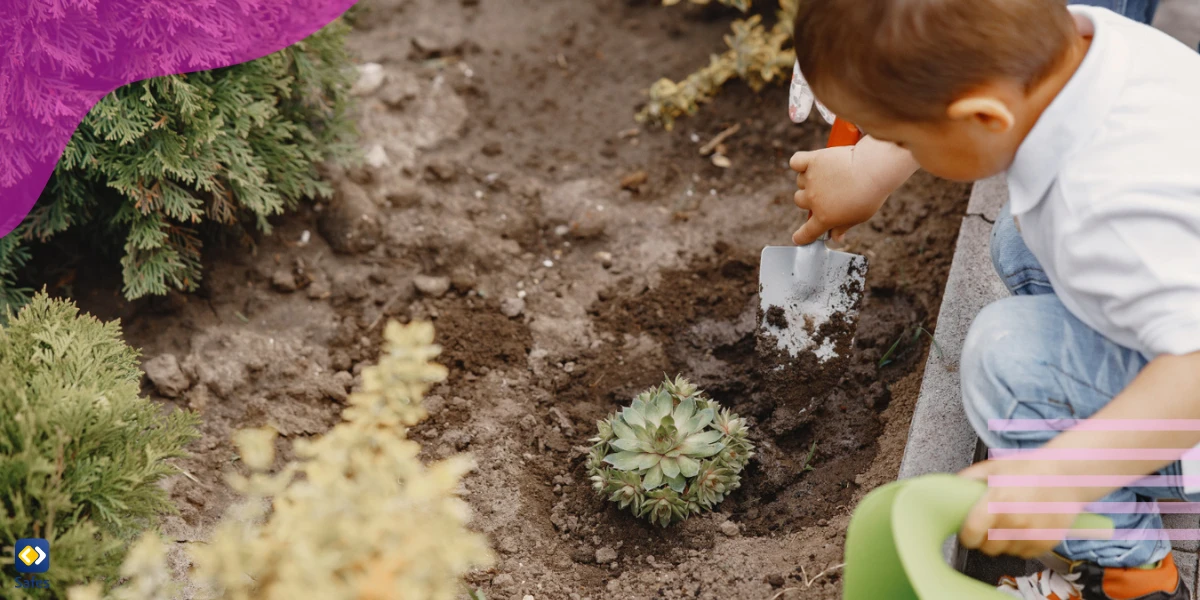 Screen-Free Activities
There are a lot more screen-free things for kindergarteners to do at home that we didn't discuss here (like building blocks, puzzles, coloring, and board games). So, be creative and come up with more ideas that you can try depending on your living environment and the tools you have at home. What's important is to create a balance between screen time and screen-free activities because although technology has made our lives easier, you need to know that too much screen time can lead to many mental and physical health problems for kids, such as irregular sleep patterns, poor social skills, mood swings, etc.
If you are having problems with controlling your child's screen time, perhaps parental control apps like Safes can help.
How Can Safes Control Your Child's Screen Time? 
The Safes parental control app is a great tool for you if you want to monitor and control your kid's screen time. With Safes, you can set limits on the amount of time your child spends on their devices, block certain apps or websites, and receive notifications if your child attempts to access restricted content.

By using Safes, you can help protect your child against excessive screen time and screen addiction, which can lead to a range of negative consequences such as eye strain, headaches, and rounded shoulders. So, if you're looking for a way to help your kids strike a healthy balance between screen time and other activities, Safes might be just what you need!
Safes is available on all devices powered by Android, iOS, Windows, and Mac. So, your child is protected on all their smart devices (phones, tablets, and computers). To learn more about how to put parental controls using Safes, follow the links below:
Things for Kindergarteners to Do at Home: Conclusion
Limiting screen time for young children is crucial because it can have negative consequences for their well-being. As a parent, you should consider engaging your kid in screen-free activities. There are plenty of things for kindergarteners to do at home that can promote their growth and development while also keeping them entertained without requiring a screen. But with smart devices becoming commonplace, it can be a challenge to keep track of children's screen time. That's where parental control apps like Safes come in handy, allowing you to monitor and control your kid's screen time.