Board games are an excellent way to spend time with family members. In this day and age, with so many screens surrounding us, it feels good to leave all phones behind and enjoy the common experience of playing a game. The world of board games includes thousands of options to choose from. So, here we've compiled a list of the best board games for 8-10-year-olds.
Criteria for Selecting Board Games
There are specific criteria for selecting the best board games for 10-year-olds or any other age range. Here you'll learn about the different criteria to consider before choosing board games for your kids. As we mentioned above, there are literally thousands of board games to choose from.
Age Range
The age range of a board game is probably the most important criterion for this list. Every board game has a minimum age, which is the threshold for playing.
Play Duration
Board games for 8-year-olds can't be too long, otherwise they'll just become bored. That's why how long a game can take is an important criterion for choosing a board game to play with your child.
Complexity
Complexity refers to the rules of a game, and how hard it is to learn and understand them. Keep in mind that your child might learn the rules of a board game but lack the capacity to understand how they can manipulate those rules in order to win. The complexity of each of these board games has been checked according to the BGG (BoardGameGeek website). On the website, users give each game a number between 1-5, one being the least complex, and five being the most.
Genre
Board games come in all genres and feature different mechanisms to make the game fun, interactive, manipulative, competitive, or cooperative. Family games have a much more mellow competition between players than war games. Cooperative games can be especially fun since the whole family has to work together to beat the game.
Top 5 Board Games for 8-10 Year Olds
Here are some of the best board games for 8-10-year-olds available today. We've also included links to the games' pages on the BGG website in case you want to find out more.
Cluedo (Clue)
Cluedo, also known as Clue, is a detective game made for 3-6 players. A murder has taken place and each player is trying to figure out the answers to three questions: Who? Where? What? Players have to find out which of the characters is the murderer, which of the rooms of the mansion the murder took place in, and what object was used as the murder tool. The game is simple, has dice, and simply put, it gives players a Scooby Doo vibe.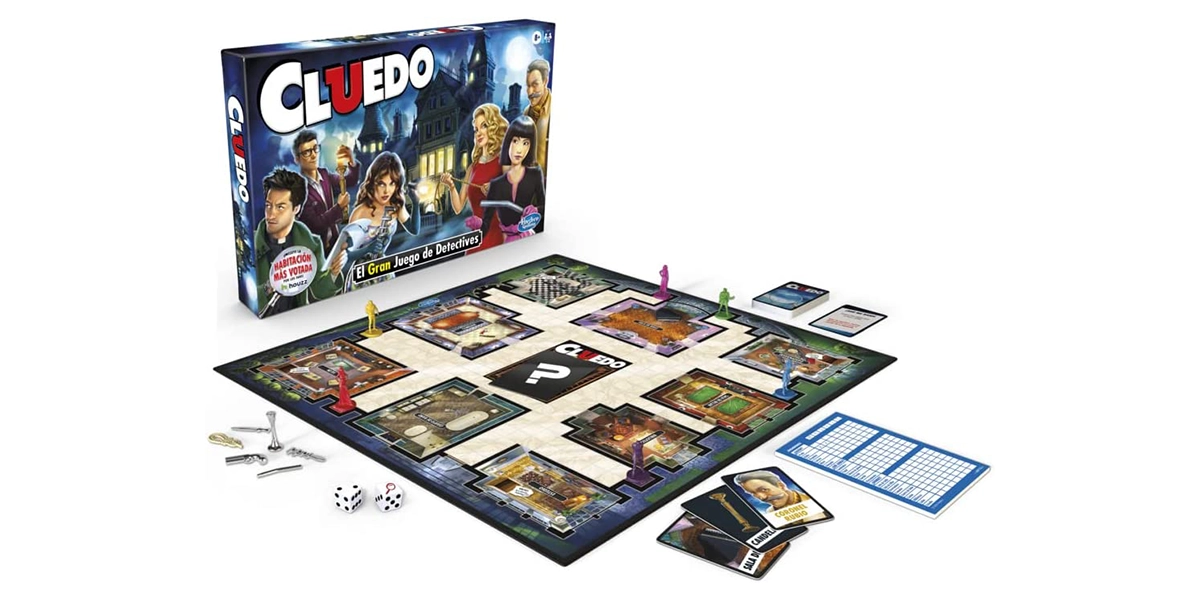 Magic Maze
Magic Maze is a cooperative game for 2-8 players. It's full of tense silences and a lot of body language. The game features four figures who are trying to pull off a heist. There's also a sand timer that tenses things up since, if it reaches the end, the game is over. Players have to make it to the exit as fast as they can but there's a catch. No player controls any specific figure like in other games. Instead, each player is given a specific action, such as moving up or going down the elevator. So, when a character has to be moved to the left, only the player with that specific action is allowed to move the figure. And nobody is allowed to speak. The game includes many missions each of which makes the rules even tighter and harder for players to succeed.
Courtesy of Sit Down! Games
Kingdomino
Kingdomino is a very quiet and peaceful tile-placing board game made for 2-4 players. There are a number of tiles in the game, each of which is made up of different terrains ranging from grassy fields to underground mines. In each turn, players have to choose a tile to add to their "kingdom", scoring more points but making it more difficult to add more tiles. This is because only similar terrains can be attached to each other.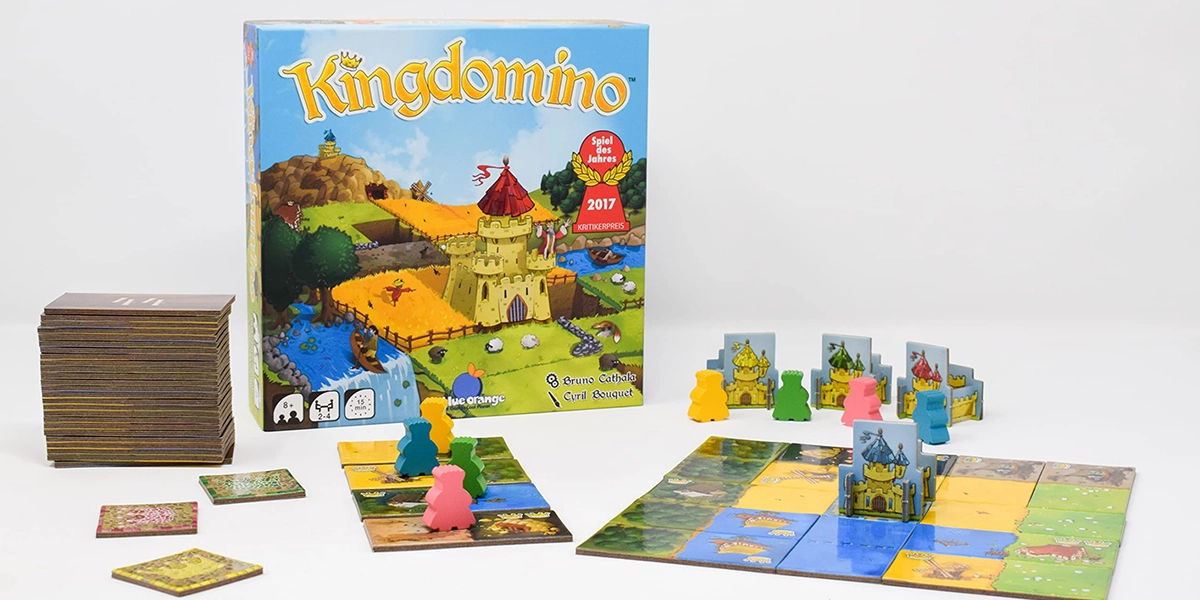 King of Tokyo
In King of Tokyo each of the 2-6 players have a monster to represent them in the struggle to rule over Tokyo. Players are trying to destroy Tokyo City and yet, there's only room for one monster. Players take turns rolling dice, pushing their luck, and obtaining cards to make the most damage and score the most points. It's a chaotic game which is great for kids with competitive spirits. Players can be eliminated from the game since every player has a health bar but they won't be out for too long since sessions are short.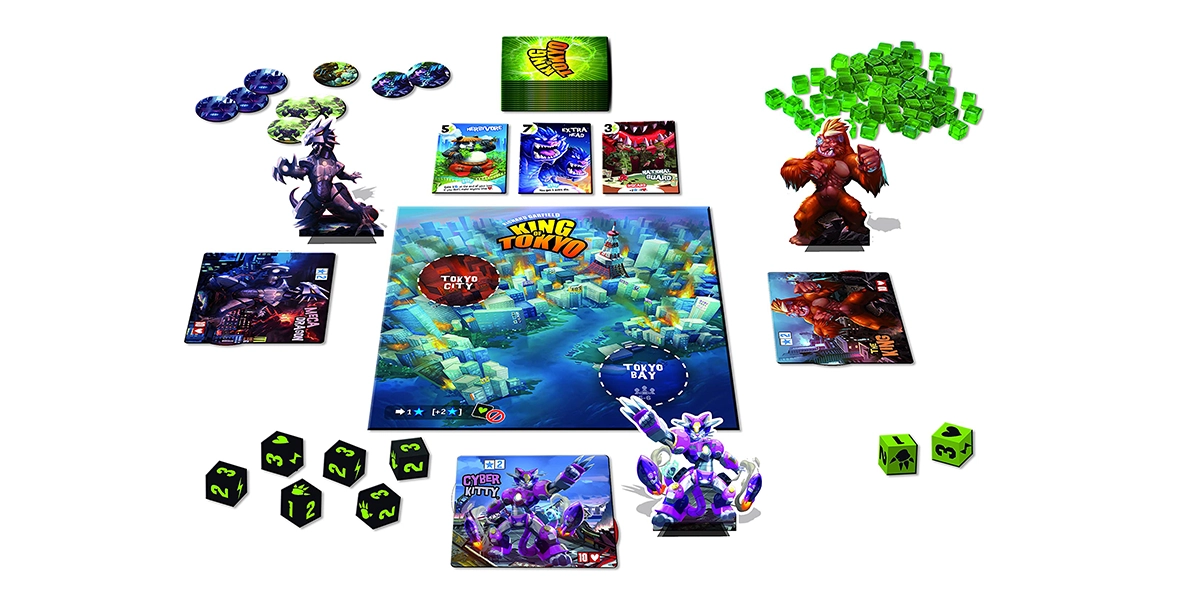 Carcassonne: Safari
Carcassone: Safari is a tile-placing game that can be enjoyed by 2-5 players. Players take turns turning over tiles and then placing them next to previous tiles on the board, slowly building a great map. By putting tiles, players will find animals, rescue them and score points. Although players can score points together, there's only one winner.
Courtesy of BoardGameGeek
Benefits of Playing Board Games
There are numerous benefits to playing games, especially board games. Here are three of the most important benefits of playing board games.
Fun Without Screens
Usually, it's not an easy thing to get a kid away from their phone. Board games can do this almost instantly because of the fun they provide. For example, if you're using the parental controls on Android to limit your child's screen time, you still have to provide them with a replacement activity, whether it's cooking activities for kids, or playing a board game or video game. Though, video games can cause more trouble than board games, like causing a condition called gamer's thumb.
This is why we haven't included any board games that have apps that need to be used simultaneously with the game. And in case your child is using such apps, by installing the iOS or Android version of Safes, our parental control app, you can easily limit their access and control your child's social media usage.
Educational Value
Board games aren't necessarily tools for education, but kids can learn a lot from them. One of the most important skills that many board games require from the player is critical thinking. For example, in the board game Cluedo, players have to use the hints they're given to slowly uncover the mystery. Games like Magic Maze can help children with their communication skills, and cooperative games can teach them to work as a team.
Quality Family Time
As a family, playing a board game is a much healthier way of spending time than watching a movie because it's more active. Players are more engaged, especially if there needs to be communication. Children can have fun while spending time with their siblings and parents.
Conclusion
Board games are a treat to have at home and they can be used as tools to lure children away from an excess of screen time. Naturally, board games have to be chosen carefully because of the incredible variety they possess, so the list mentioned above should help. Also, if you want to choose your own board games, check out the important set of criteria we've mentioned above to guide you through your purchase.