Every day in the life of a child can be roughly divided into three categories: Family time, school time, and personal time. Technology has advanced so aggressively into our lives that trying to remove it from any of these categories has become a wild dream for most parents. Instead, it's best that you understand how technology can help your child in their life. But to stay in control, you have to establish rules for technology at home. What follows are examples of rules you can use as a parent and how to follow through with them even when you're not there. 
Family Time
Family time is the time spent with family members performing any activity. Having dinner with your family qualifies as family time, but so does watching a movie. You don't need to talk; you just have to be there. Technology can both help increase family time and disrupt it. Disrupting some activities can have more negative effects than you can imagine. For example, family meal frequency affects psychosocial outcomes in youth. Disturbing the frequency will also negatively disturb the outcome. 
If a family member is living on the other side of the world, using a laptop to video-call with them is an example of technology helping increase family time. Your child texting at dinner is an opposite example. Technology should be used in favor of family time, not against it. Here are some rules that can help you. 
No Texting at Family Meals
If family meals affect the psychological outcome in children, then it only makes sense for no phones to be allowed. This way family members can connect and talk about their day, especially if they won't see each other otherwise.  
Having Video Calls Once a Day
This rule is especially important if a family member is away. Like when a parent works in another city or a child has gone to a boarding school. With the help of technology, we can find connections where there wouldn't be any two decades ago. 
School Time
Generally, all children have homework to do when they go to school. Whether it be an essay, a presentation, or studying for an exam, schoolwork has to be done. Technology can easily get in the way of a student making progress in these fields. On the other hand, it can also help a lot. 
Teaching the proper use of technology for students to your child can improve their school performance. For example, the internet is an incredible tool for researching topics. Social media, however, can easily divert your child's attention from what needs to be done, one notification at a time. Using a phone at school can also decrease school performance.  Here are some technology rules for tweens that can help you manage your child's time. 
Scheduling Phone Usage
If you give your child a specific interval every day to play with their phone, they won't be using them in school. 
Blocking Apps
If only there was a way for you to block distracting apps on your child's phone when they're at school. In fact, there is a way which we'll cover further down. 
Personal Time
You don't own all of your child's time. Children need their privacy, especially as they get older. But how much privacy should a teenager have on the internet? The answer is a bit complicated. Being able to trust your child, especially if they earn it, is an important part of their development process. 
In their personal time, children might use technology for fun. And generally, there's nothing wrong with that. But even though web surfing, playing video games, posting on social media, and texting are fun, there are all sorts of dangers associated with each. We have a whole blog about it! 
But even if there were no consequences to inappropriate internet use or even technology as a whole, overdoing it can still have adverse effects. That's why having screen time limits so that your child doesn't abuse technology is essential. Though there are different screen-time guidelines recommended by officials, maintaining a balance between a healthy amount of screen time and too much is your responsibility. 
Here are some rules related to technology that can be used as examples for managing your child's personal time. 
Having Their Phone When They Visit a Friend
A simple call to ask "How are you" or to learn their whereabouts can do wonders for parents' peace of mind. If you have the right application, you can even track their location just in case. 
Filtering Web Searches
If you can, filter inappropriate keywords in your child's web searches. This way you can make sure the internet stays a healthy and educational environment for your child.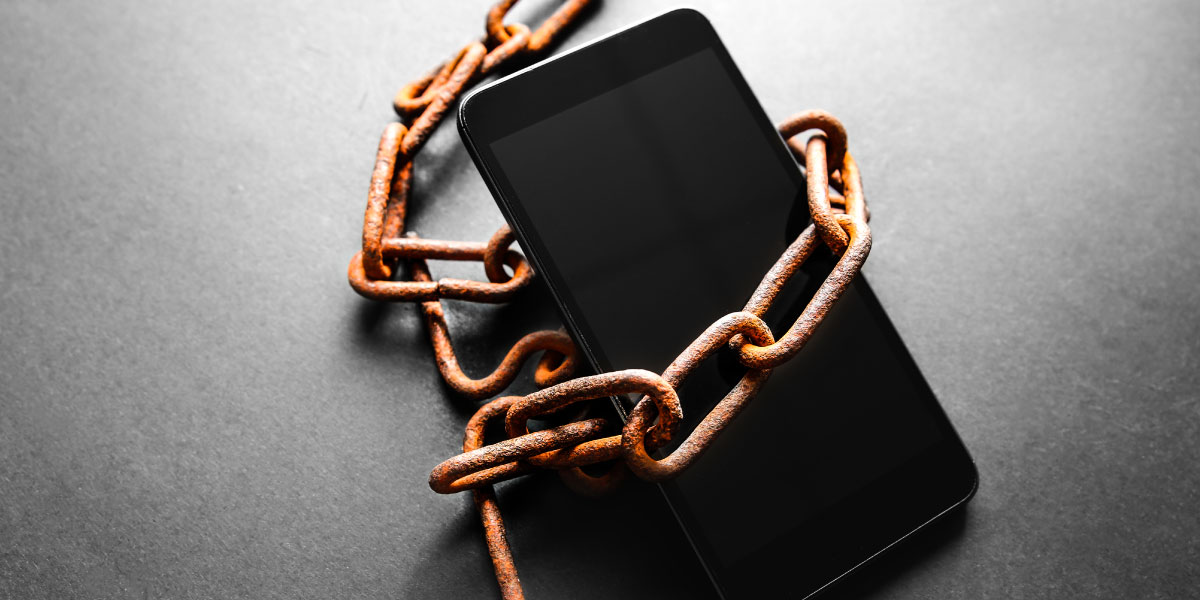 Use a Parental Control App
You can't be with your kid all the time. Sometimes, they'll be left alone, or go to school or a friend's house. Believe it or not, they may even hide their activity! These are all reasons why you should install a parental control app. 
Using a parental control app like Safes, you can monitor your child's digital well-being and technology usage with your own technology. To learn more about Safes's features and pricing feel free to download the app and try it out for 14 days free of charge!